If you're like us, you're already thinking about your next wanderlust excursion. As the weather gets colder, we can't help but think of tropical escapes. A vacation to not only unburden ourselves from the layers of sweaters and winter coats but one where we can entirely escape the stresses of daily life. One way we destress is through scents, so of course, bringing our favorite fragrance is a must. Since travel is all about discovery, what better fragrance than Habibi New York's Deluxe Discovery Women's Set to bring along on our trip?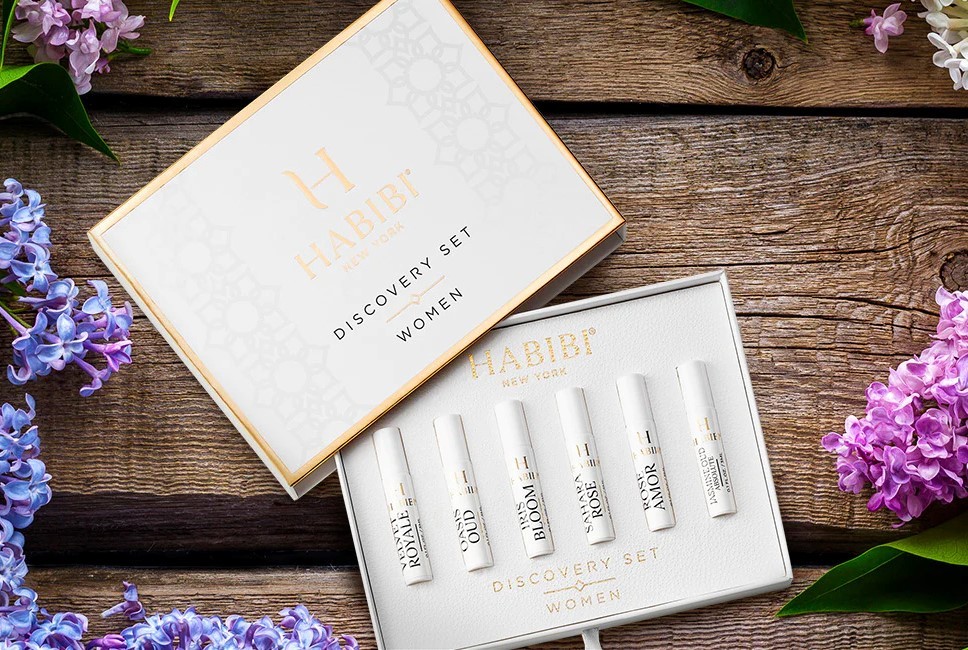 One of our favorite things about the Habibi New York Deluxe Discovery Women's Set (35.00), is you don't have to choose which scent to bring with you. This deluxe travel fragrance set boasts SIX exquisite signature Habibi New York scents all in one convenient package. These are Habibi New York's best-selling women's fragrances and they include Iris Bloom, Oasis Oud, Velvet Royale, Sahara Rose, Rose Amor, and Jasmine Oud Absolute. Get to know the wonderful notes of these must-have fragrances below:
IRIS BLOOM:

 Mandarin Oil, Orange Blossom, Black Currant, Iris, Oud Wood, Saffron, Sandalwood
OASIS OUD: Raspberry Leaf, Peony, Jasmine, Cistus Oil Spain, Leather, Cedarwood, Musk, Oud Wood, Tonka

VELVET ROYALE

: Plum, Bergamot, Elemi, Violet, Cashmeran, Vanilla, Oud Wood, Muguet
SAHARA ROSE: Nectarine, Mandarin, Apple, Fresh Pineapple Leaves, Jasmine, Bulgarian Rose, Moroccan Rose, Dark Musks, Saffron, Patchouli
ROSE AMOR: Bergamot, Grapefruit, Neroli, Peach Blossom Rose, Musks, Kashmir Fusion, Sandalwood, Amber
JASMINE OUD ABSOLUTE: Warm Spices, Fresh Green, Dark Fruits, Jasmine, Osmanthus, Geranium, Violet, Rose Petals, Ylang Ylang, Oud,  Tonka Bean
Habibi New York has the perfect rollerball travel set that is TSA-approved and will fit right in your suitcase! And it allows you to bask in the wonder of a different fragrance each day of your exciting, upcoming trip!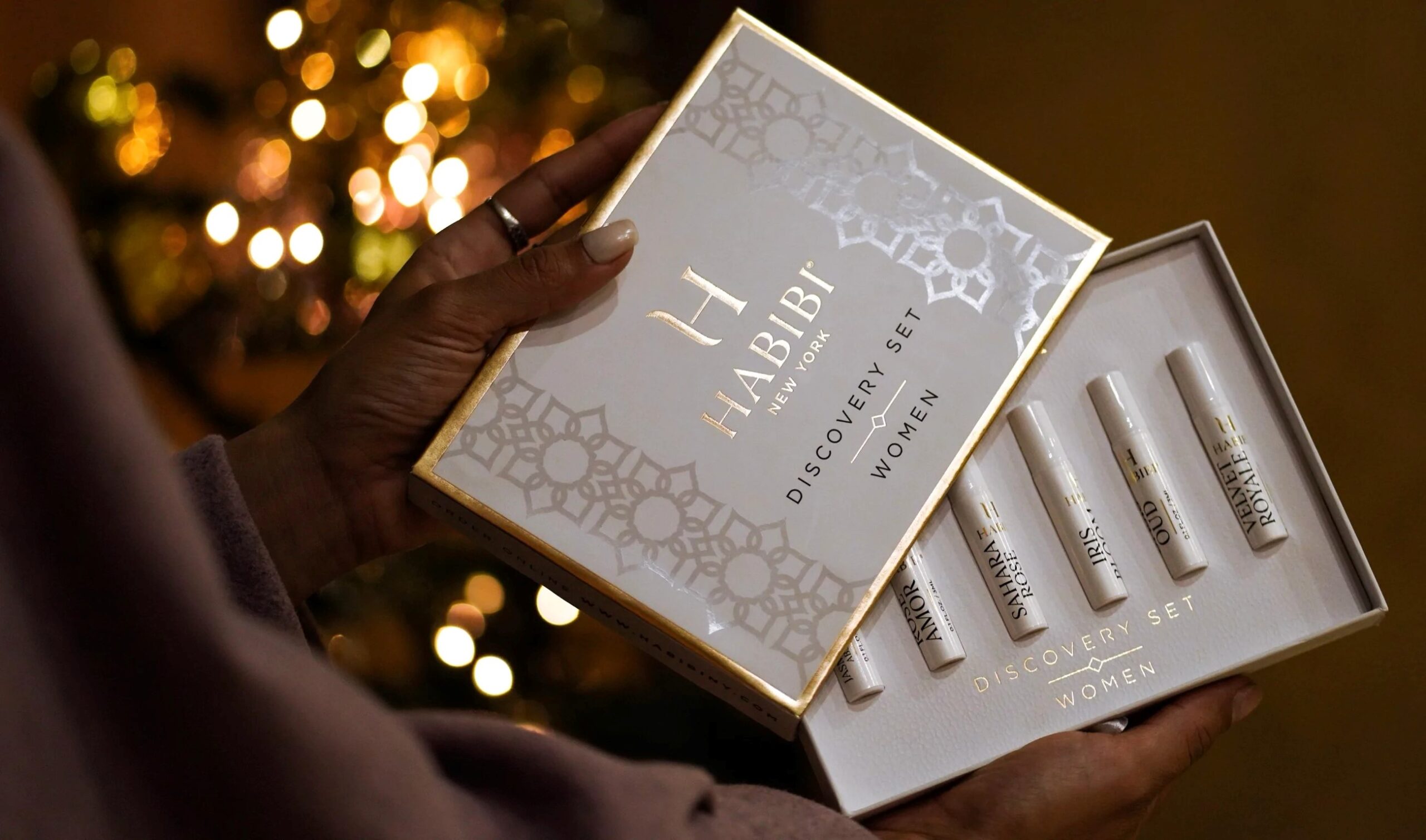 The 5th-anniversary Deluxe Women's Discovery Sample Set features 6 individual mini sprays (each 3 mL) providing you the perfect opportunity to discover your favorite signature scents. Plus, it also makes a wonderful holiday gift for those on your list who may be looking for a new signature fragrance. They, and you, can both indulge in beautiful blends of woody, oriental and floral scents, masterfully blended to give you the perfect lasting scent.
So if you're looking for the best fragrance to bring on your next vacation? The Habibi New York Deluxe Discovery Women's Set should absolutely be on your list. Head over to www.forhabibi.com to get your hands on or gift this wonderful fragrance travel set.