We confess, while we're far ahead in technology in other areas of our lives, our television set hasn't exactly met today's innovative standards (shameful, we know). As you can imagine, our tv viewing experience could use a bit of a boost, a much-needed boost. Visually, the colors of our favorite shows are not as crisp or vibrant as they should be but thankfully there's a wonderful device to solve that problem, the DarbeeVision DVP-5000S Digital Video Processor, which promises to add depth and clarity to your video experience.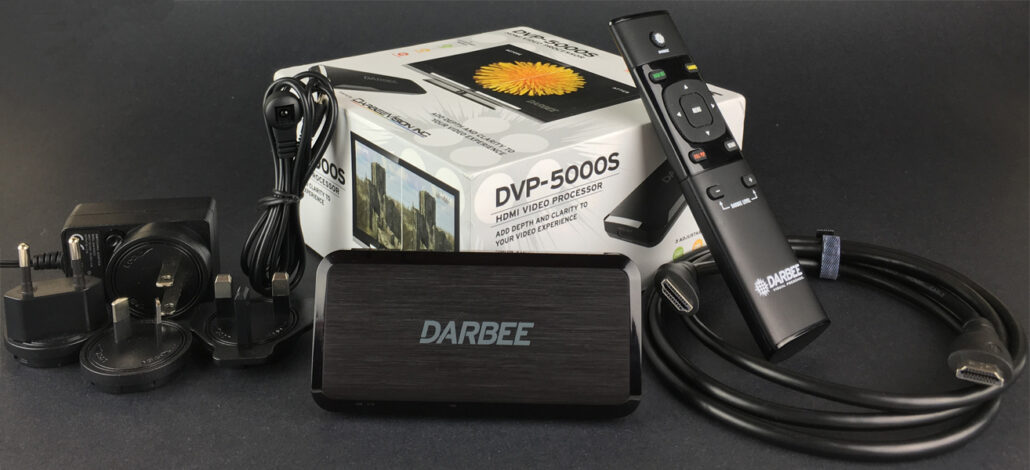 You know that hazy film that seems to plague your vision when you've been staring at a computer or tv screen for a long time? That's how we always described our television viewing experience, nothing is as sharp or as crisp as it should be (reading small, on-screen text is quite annoying) but as soon as we hooked up the DarbeeVision DVP-5000S Digital Video Processor, our lowly picture quality and text on our dinosaur of a television set was instantly sharper, the colors were richer, the and resolution much crisper. We call that a major success!!! Check out this before and after picture quality photo on a tv more recent than ours.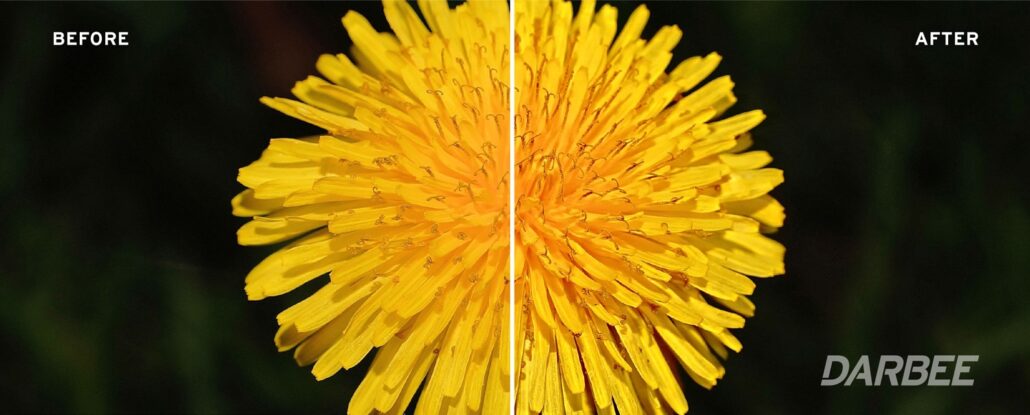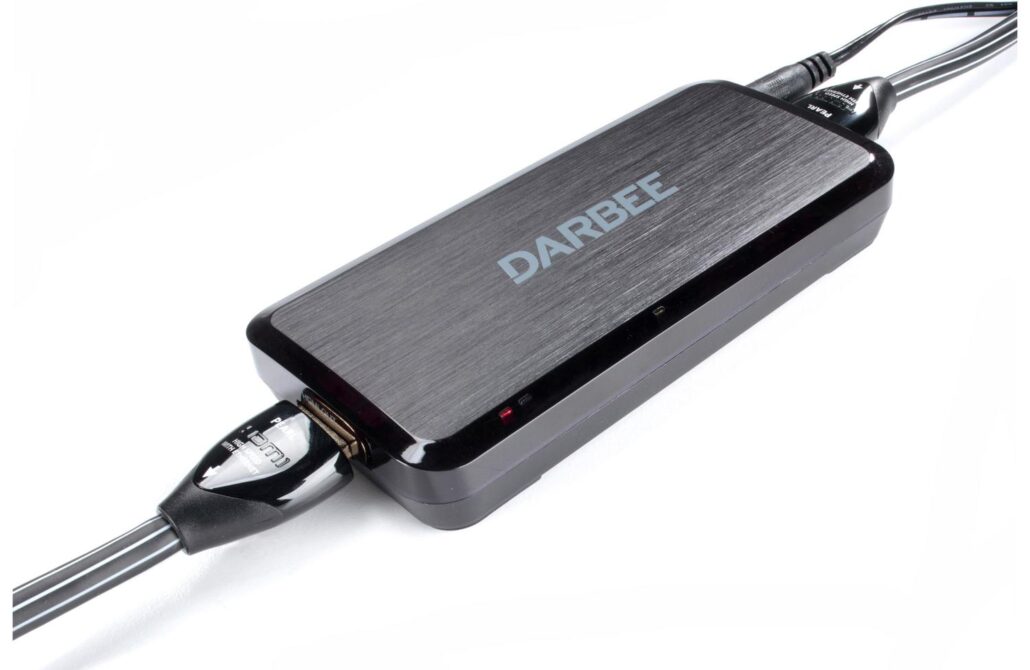 Let us introduce you to the amazing features of the DarbeeVision DVP-5000S Digital Video Processor. This HDMI Video Processor enhances all video on Blu-ray, Video Games, Digital TV, Cable/Satellite, IPTV Video, and Projector experience. It boasts three preset settings: High Def, Gaming, and Full Pop picture, that enhance the fine details, contrast, and picture depth, has a 360 degree IR sensor, is HDMI 1.4 compliant, works with 3D, and Dimmable LEDs. The DarbeeVision DVP-5000S Digital Video Processor supports all standard- and high-definition video resolutions up to 1080p, and also supports 3D video up to 1080p.
So if you find yourself needing crisper picture quality when you're watching tv, gaming, or binge watching Netflix, get to know how the very small DarbeeVision DVP-5000S Digital Video Processor can enhance your viewing experience. The best part, if you act now, you can save on this amazing device using the promo code "getgeeked16" at checkout for the special price of $179.00!! It normally retails for $249.00. That's an incredible savings of $70.00 and the piece of mind of knowing you won't need to buy a new tv or computer to experience great picture quality. Are you ready to enhance your video experience?