During the lockdown, alcohol was prevalent in all our lives, but as we say hello to a new year, it might be a good time to cut back on the intake of wines and spirits and go for healthier options. We all know one of the ways alcohol makes you gain weight is because it's high in calories. However, you can still enjoy a refreshing cocktail without guilt or weight gain. There's a new player in the canned cocktail category. We're happy to introduce you to a tasty, 100 calorie canned beverage that is unpretentious and uncomplicated. NÜTRL Vodka Seltzer is a vodka-based, hard seltzer, made with just three ingredients: vodka, seltzer, and real fruit juice.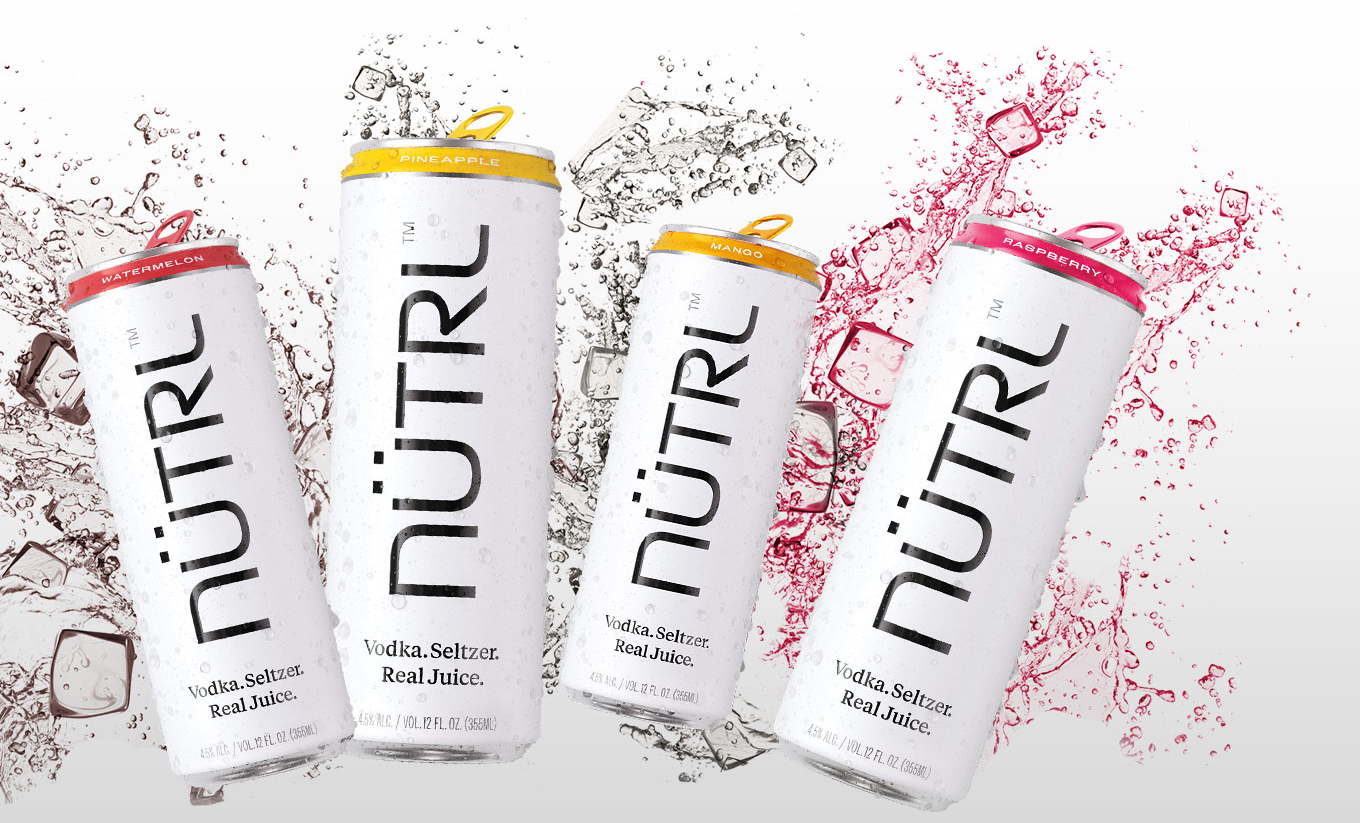 The Canada-based NÜTRL Vodka Seltzer is refreshingly simple, tasty, and a great canned beverage to enjoy guilt-free. NÜTRL is gluten-free with natural flavors, no added sugar(only 2.4g per can), and just 100 calories. The gluten-free, canned beverages are available in three flavors: Raspberry, Watermelon, and Pineapple. NUTRL Vodka Seltzer Raspberry is a light and tasty drink with a zing of raspberry; pineapple lovers will love the refreshingly light, low-calorie pineapple seltzer; lastly, the Watermelon will be your new favorite simple and tasty watermelon drink.
These refreshing options are not the only current, available flavors of NÜTRL Vodka Seltzer. When we think of staple holiday flavors, cranberry is at the top of most lists. This is why NÜTRL Vodka Seltzer launched the first-ever all Cranberry seltzer variety pack. Like the original, this limited-edition flavor variety is made with vodka, seltzer, and real fruit juice. NÜTRL Cranberry brings an uncomplicated approach to all of your holiday festivities.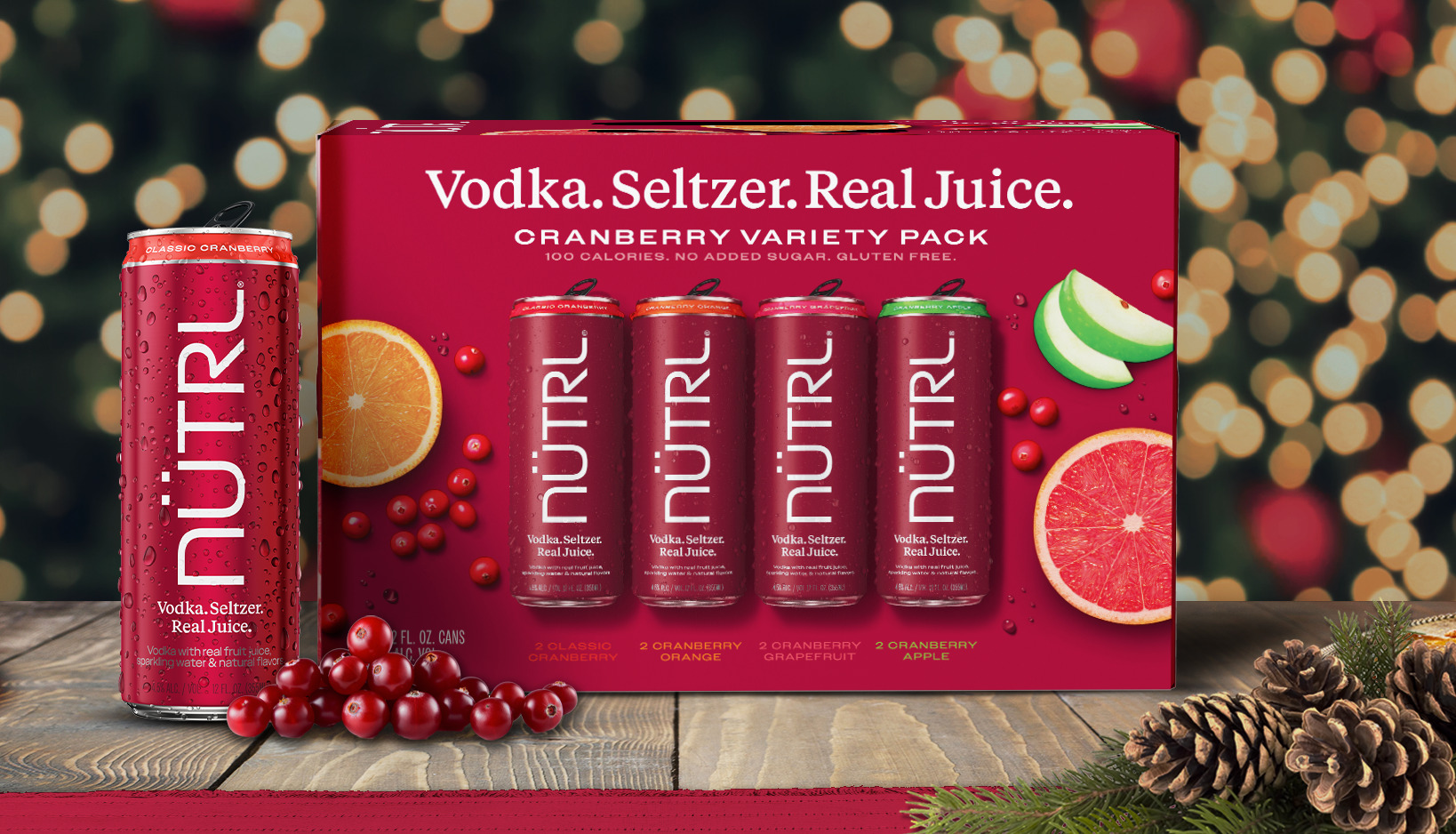 Cranberry cocktails are a crowd favorite festive beverage each season. The NÜTRL Vodka Seltzer Cranberry is a limited-release offering only available through the 2021 holiday season with not one, but four cranberry flavors, including Classic Cranberry, Cranberry Orange, Cranberry Grapefruit, and Cranberry Apple.
"The holiday period is the biggest time for cranberry, with 20% of yearly consumption by US consumers happening during Thanksgiving week alone," says Group Vice President of Beyond Beer, Monica Rustgi. "With hard seltzer being one of the fastest-growing categories in alcohol, NÜTRL wanted to bring consumers the best of both worlds this holiday season with a first-of-its-kind all cranberry seltzer variety pack."
NÜTRL Cranberry Vodka Seltzer presents at 4.5% ABV and is currently available in 10 states: NY, MA, NJ, RI, DE, FL, OH, ID, WI, CO, and in select markets in DC, MD, IL, AZ, WA, GA. Starting in 2022, NÜTRL Vodka Seltzer's core pack of flavors, Raspberry, Watermelon, and Pineapple, will be available nationwide.