This blog post has been sponsored by FoodSaver. The company has compensated me via a gift to review their product. Regardless, I only recommend products or services I use personally and believe will be good for my readers.
Whether you "chef-it-up" in the kitchen or order a mean takeout, chances are you're going to end up with leftovers. Maybe Costco or BJ's Wholesale is your second home. Either way, you're going to need some practical food storage. While you can stockpile your refrigerator with space-hogging plastic containers, or ineffective zipper bags, foil, or plastic wrap that don't really keep your leftovers fresh for long, FoodSaver, makers of the #1 Vacuum Sealing System has the solution. The FoodSaver FM5000 Series Food Preservation System not only keeps your food fresher, longer, it saves you a lot of money.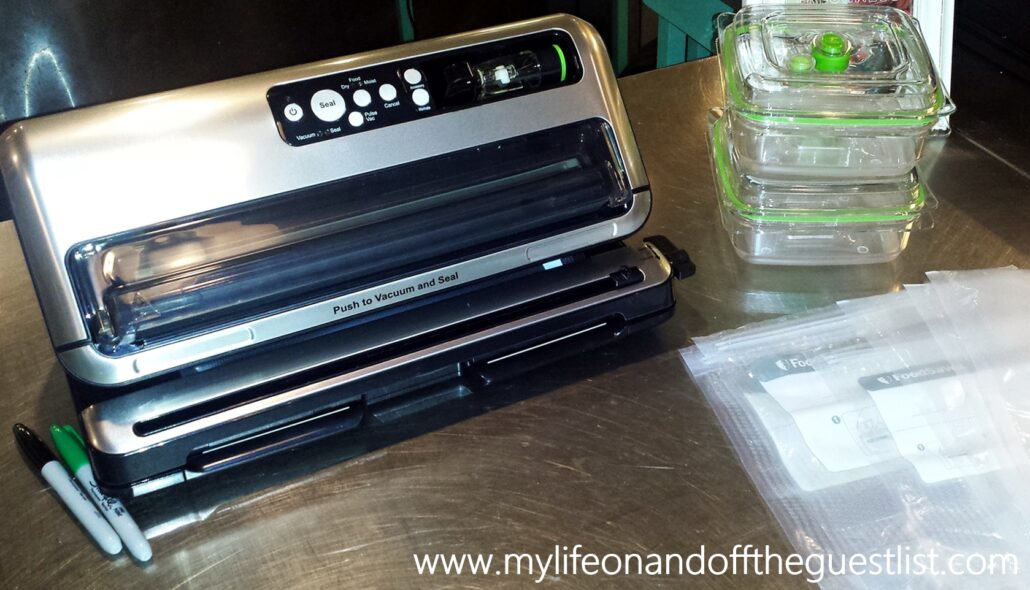 The FoodSaver FM5000 Series Food Preservation System makes vacuum sealing your leftover food even easier, keeping it fresh for up to five times longer than other food storage options, and help you save up to $2,700/year. It boasts new features like the Express Bag Maker, which allows you to make your own vacuum sealed bag – no matter the size, and pre-seal the bag every time, reducing the time it takes to vacuum seal your food. It also boasts a new Vacuum View Window that gives you better control during vacuum sealing allowing you to reduce the bag roll waste up to 30%. Check out the FoodSaver FM5000 Series Food Preservation System in action in our brief videos below
Our favorite thing about the FoodSaver FM5000 Series Food Preservation System is its 2-in-1 functionality. As you can see above, the system combines powerful upright vacuum sealing capabilities to vacuum seal bags for long-term storage in your freezer, and a built-in, retractable handheld sealer to vacuum zipper bags and containers to keep all your foods and pantry items fresh and delicious until you're ready for it.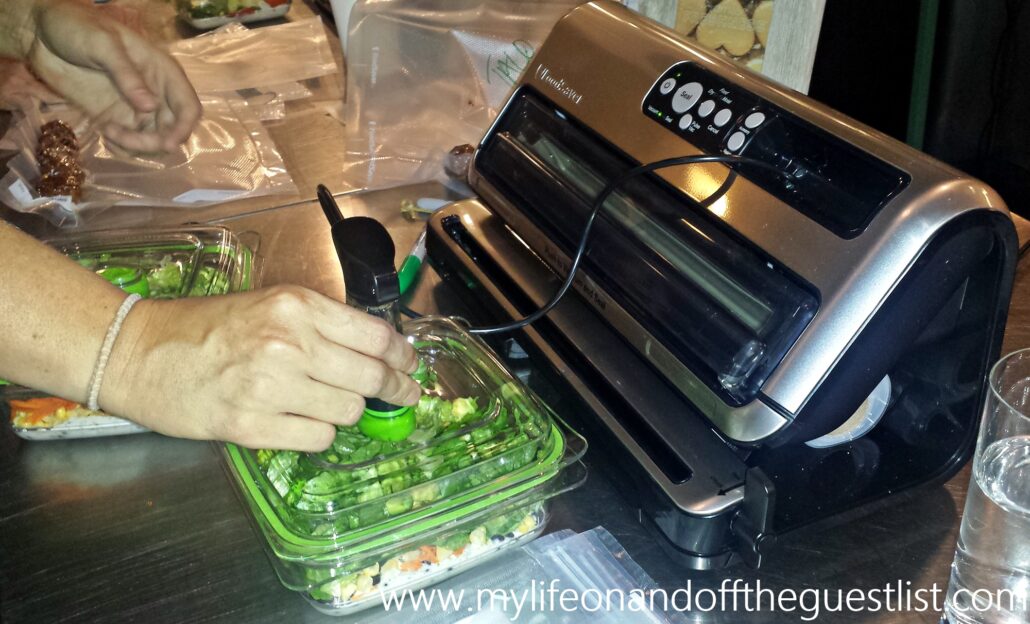 Say hello to not being afraid to buy in bulk, to more refrigerator space, longer lasting food, and say goodbye to throwing away spoiled leftovers. Imagine the perfect Christmas cookie recipe. You create your perfect raw cookie dough now, freeze it and take them out of the freezer to bake them fresh at Christmastime. Goodbye store bought Nestle Tollhouse frozen cookie dough, hello grandma's recipe. To celebrate the launch of the new kitchen device, we were treated to an afternoon with Chef Damaris Phillips, winner of the ninth season of the Food Network show, the Food Network Star.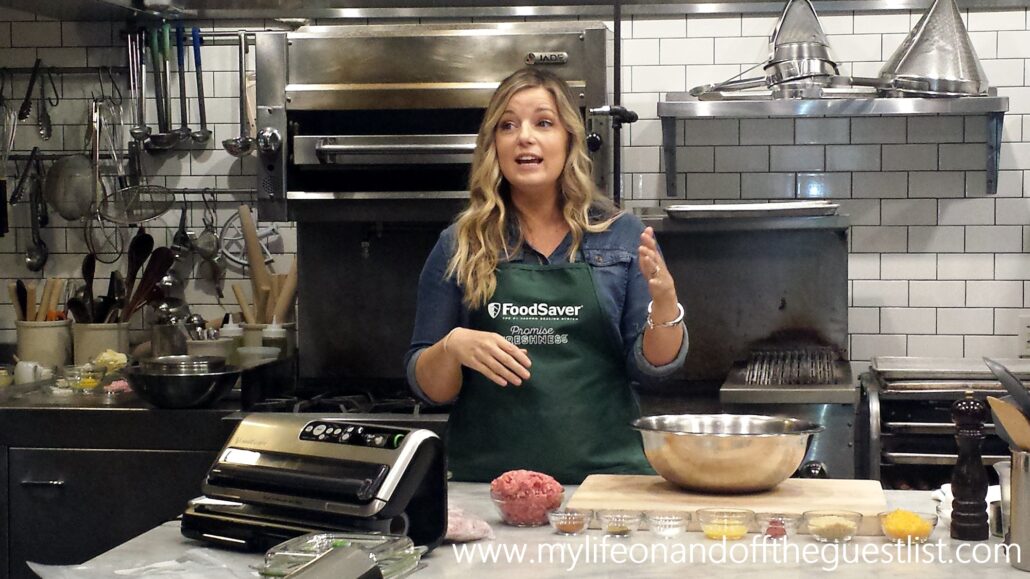 Thanks to Chef Phillips, we got to create a delicious salad, enjoyed some delicious Taco meatballs, and Christmas cookies. And of course use the FoodSaver FM5000 Series Food Preservation System to vacuum seal the delicious creations for enjoyment at a later time. Another FoodSaver product we're excited about, which can be seen in almost every photo is the new FoodSaver FRESH Containers. These clear BPA free Tritan containers are a smarter alternative to the traditional storage options like bags, foil or clumsy plastic containers. They work with all FoodSaver Food Preservation Systems as well as FoodSaver Handheld Sealers to remove air and create a unique, airtight seal to keep your fruits and vegetables fresh.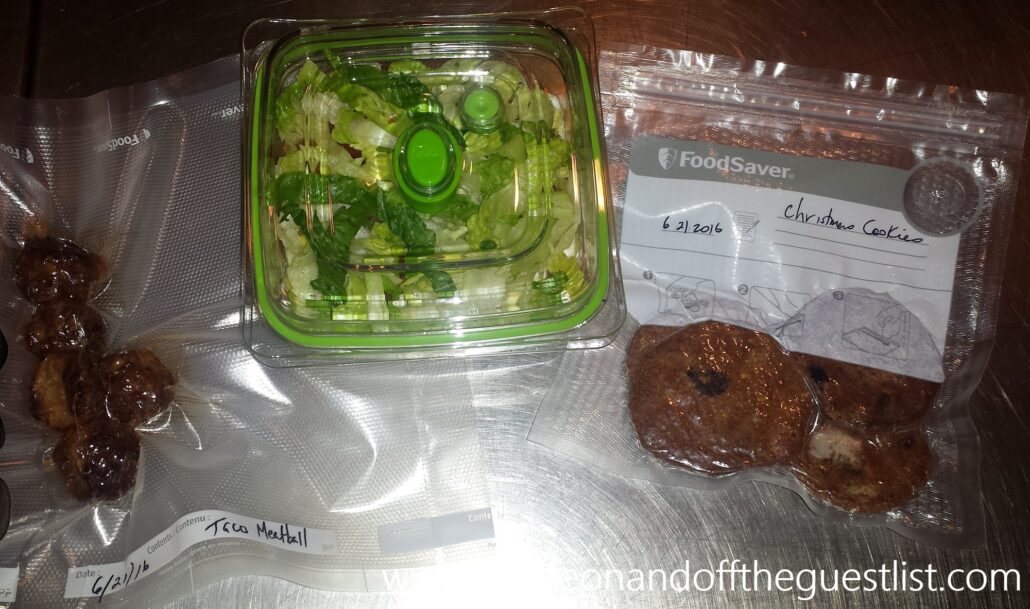 The stackable FoodSaver FRESH Containers come available in multiple sizes including three, five, eight, and ten cups. They are designed to withstand cracking, shattering, and staining. It is odor resistant and is safe for the microwave, refrigerator, dishwasher, and freezer. A 4-Piece Set of the FoodSaver FRESH Containers retails for $54.99. The FoodSaver FM5000 Series Food Preservation System retails for $149.99 -199.99 and is available now at major retailers such as WalMart, Costco, Sam's, Target, and FoodSaver.com.