Calling all runners who love the refreshing taste of a cold brew, have we got an amazing event for you. The Brew Hop, the First Annual 5K + Craft Beer Festival combines the love of running and craft beer. On Sunday, September 18th, Randall's Island Park will be turned into craft beer heaven in the first ever Brew Hop, a brand new event that gives attendees the chance to combine these two seemingly unrelated, yet perfectly compatible pastimes.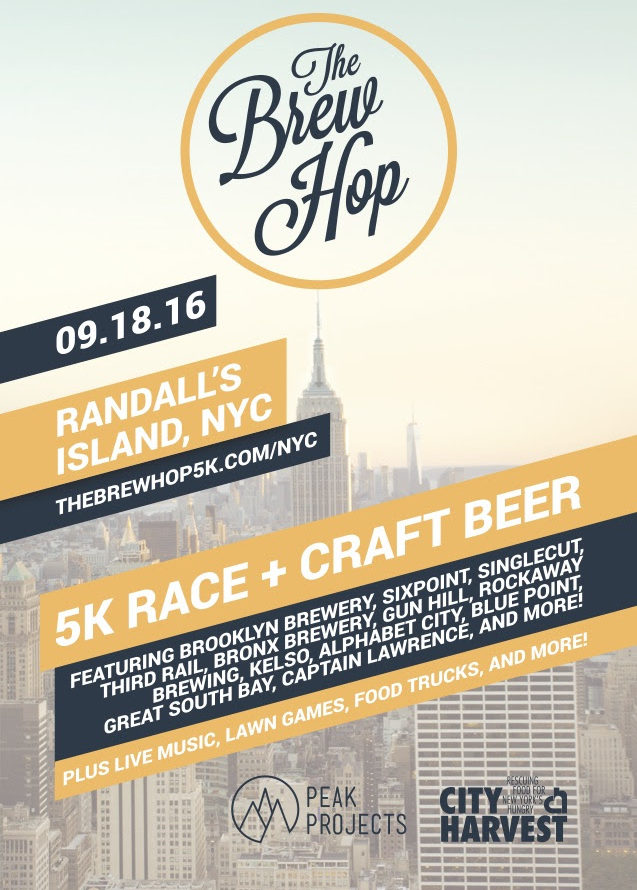 The day starts off with a 5K race (Registration begins at 10 am, and the Race at 12 pm) followed by complimentary craft beer tastings from 12:30pm – 4pm, where attendees can indulge in the best beer and food New York City has to offer. All runners will receive a congratulatory medal at the end of the race! For those of you who prefer not to run and just want to enjoy the craft beer portion of the event, there is a 'Beer Fest Only' ticket available for purchase. All attendees of the Brew Hop will enjoy complimentary beer samples with their ticket purchase, along with a tasting glass, koozie, and other surprises from participating breweries. Participating breweries include Brooklyn Brewery, Sixpoint Brewery, SingleCut Beersmiths, Third Rail Beer, Bronx Brewery, Gun Hill Brewing Company, Rockaway Brewing, KelSo Beer Company, Alphabet City Brewing, Blue Point Brewing Company, Great South Bay Brewery, Captain Lawrence Brewing Company, and more.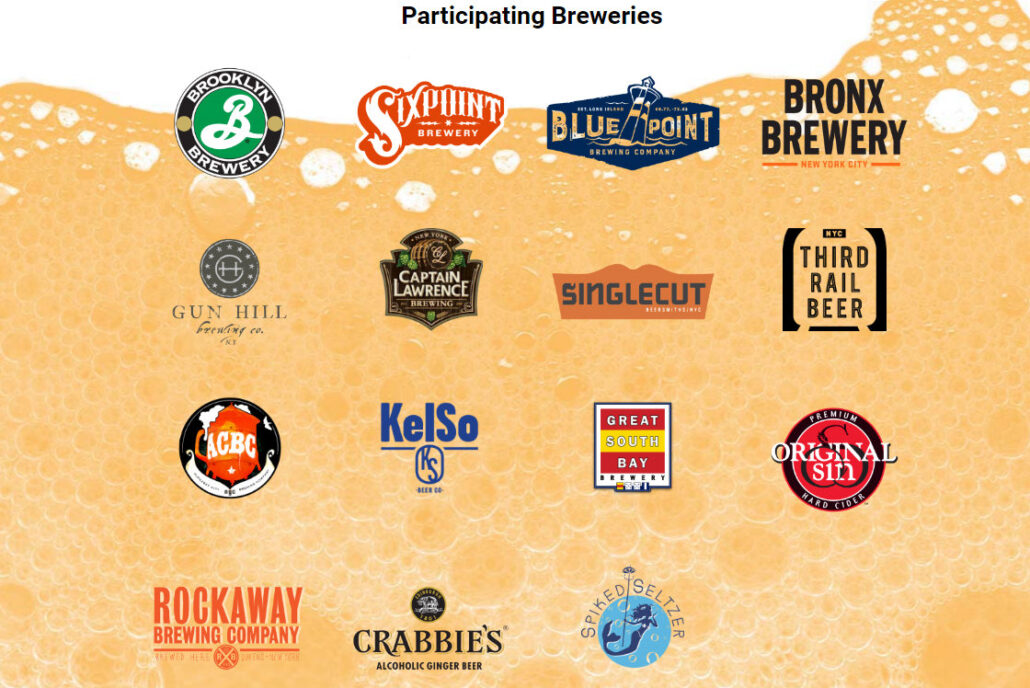 Tickets are officially on sale now and range from $50.00 for the Beer-fest only to $100.00 for VIP tickets. VIP tickets grant you access to a private lounge area where waitstaff will get beers for you, you can enjoy free massages, private bathrooms, exclusive food and beer offerings, and a limited edition poster. The post-race festival will feature live music, lawn games, brewery row, art installations, local food trucks, vendor village, and seating areas. In addition to the participating NY breweries, attendees will also enjoy beverages from Crabbie's Ginger Beer and SpikedSeltzer.
The Brew Hop event will benefit City Harvest, the world's first food rescue organization, by donating 10% of the proceeds directly to the charity. There will also be a food drive on-site for attendees who wish to bring nonperishable food items to donate.