In case you didn't know, tomorrow, June 1st, marks the beginning of LGBT Pride Month.  This month honors the Stonewall riots, which happened in Greenwich Village, at the end of June 1969. This month commemorates all who celebrate, fight for, and love the LGBT community. To celebrate this impactful month, Kapten & Son, the affordable luxury brand that offers adventurous and stylish accessories, is launching a Kapten & Son Limited Edition PRIDE watch to support the Lesbian, Gay, Bisexual and Transgender community.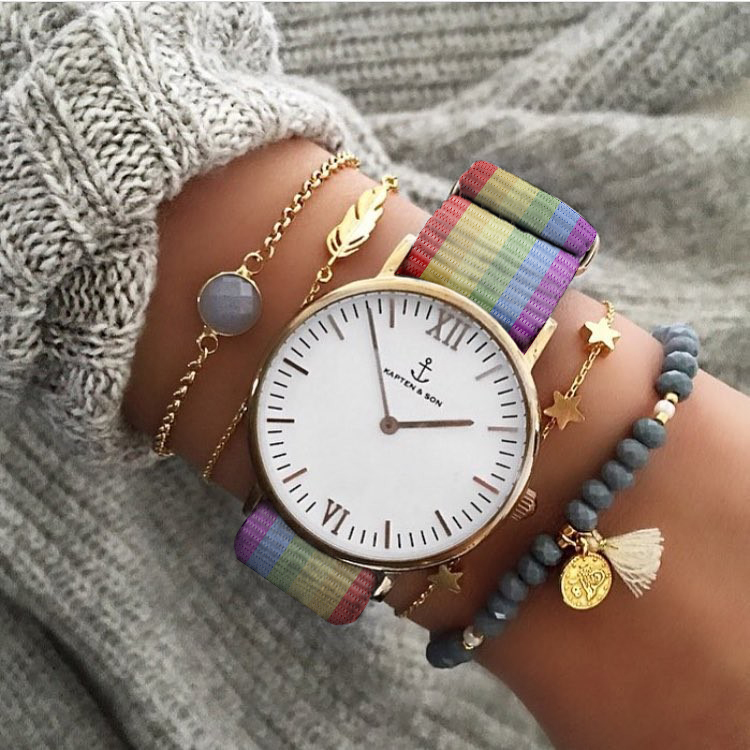 Each Kapten & Son limited edition PRIDE watch features a custom rainbow nylon band and stylish stainless steel 316L casing (rose gold or silver), a white or black watch face, and is available in two sizes – Campina at 36mm and Campus at 40mm diameters. This limited-edition watch not only looks very fashionable, it does great work as well (and we're not referring to its precision timekeeping). 15% of proceeds from the sale of each watch benefiting Heritage of Pride, the non-profit organization that produces New York City's official LGBT Pride events each year.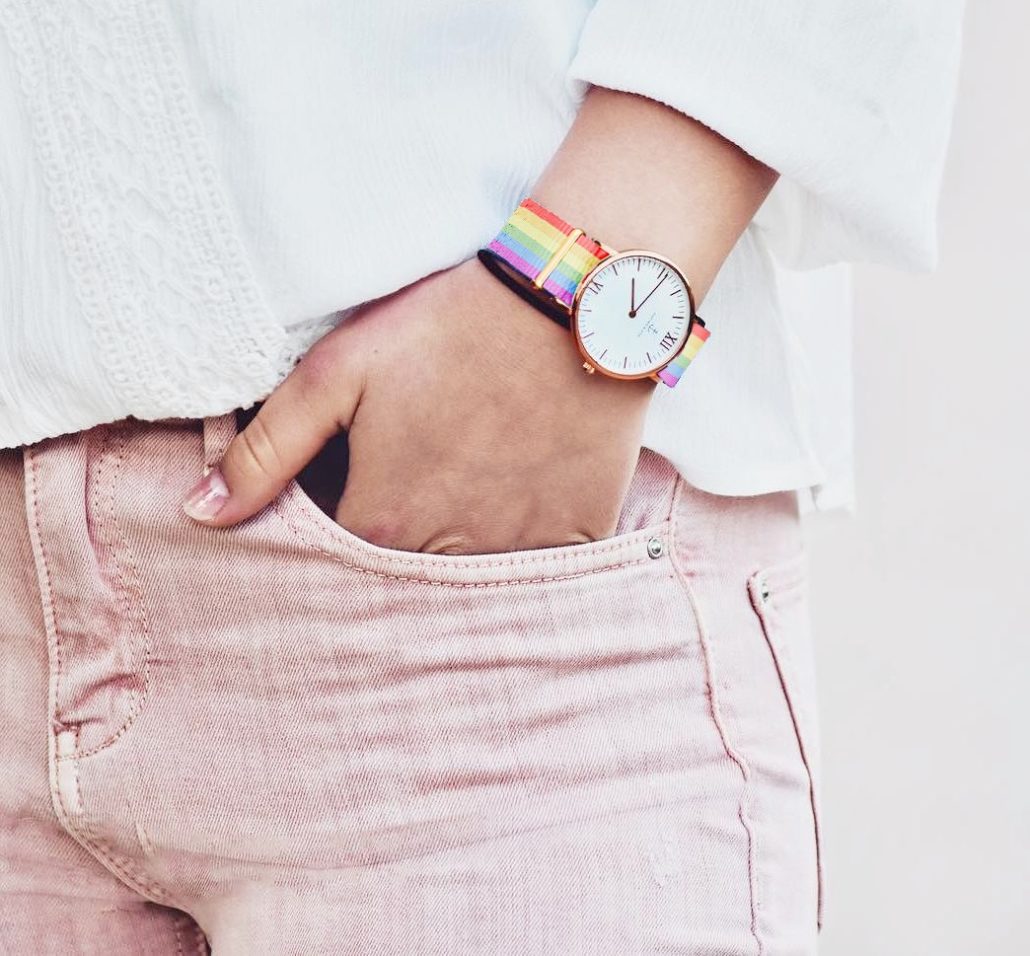 "We are grateful to Kapten & Son for their support of our efforts and community," said Chris Frederick, Managing Director of Heritage of Pride. "The Pride watch is a great way to show your pride and support, through continued visibility for the community, and the funds raised will help support our programming."
Other features of the Kapten & Son Limited edition PRIDE watch include 7 MM case size,  Ronda 762 quartz movement, and 5 ATM ~50M water­proofness.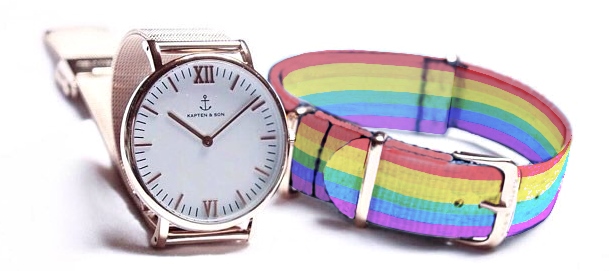 Founded in 2014 by three college friends, Artjem Weissbeck, Fabian Deventer and Johannes Theobald, Kapten & Son offers watches and sunglasses designed to be the perfect companion for the global wanderer, celebrating today's generation and each individual's unique journey.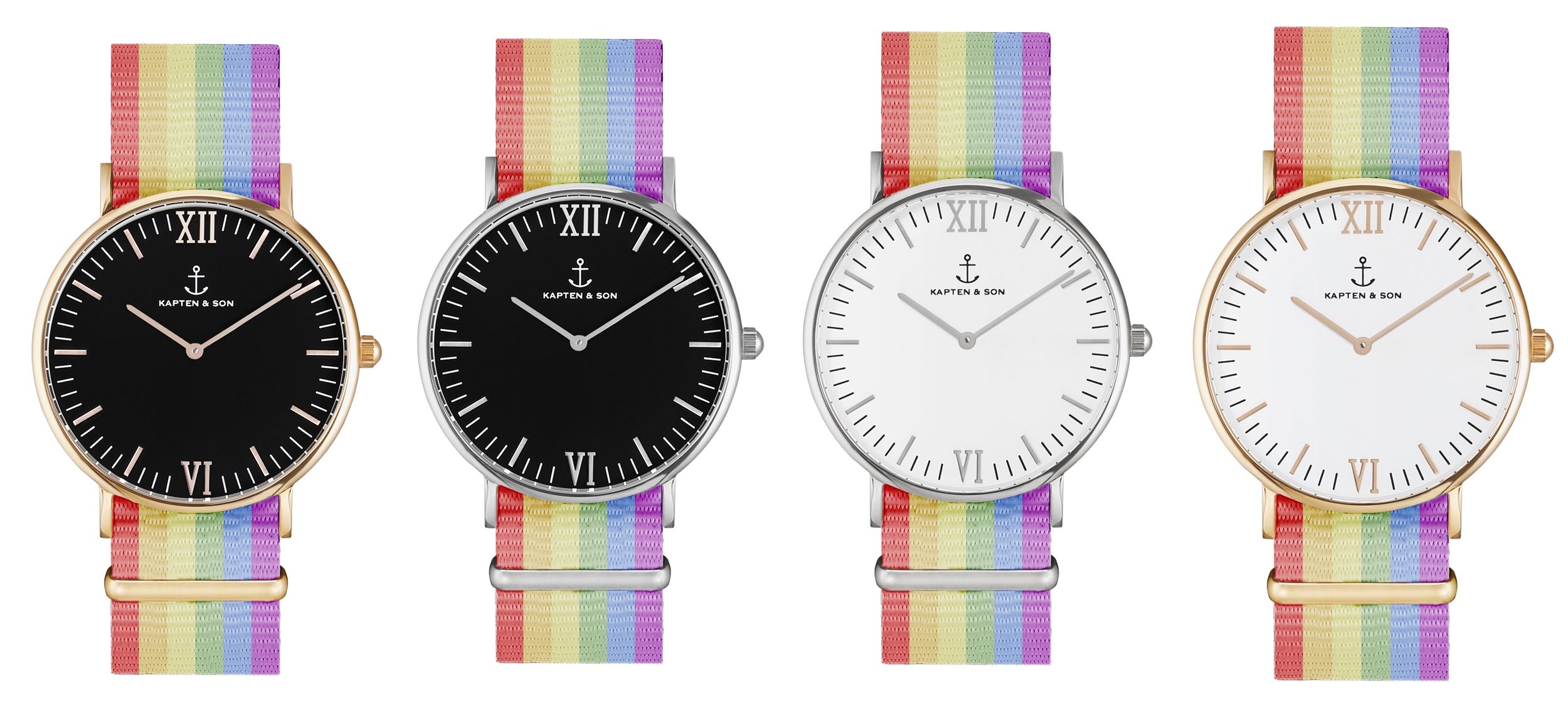 The Kapten & Son Limited edition PRIDE watch will be available exclusively online at www.kapten-son.com, ($149.00 for Campina, $159.00 for Campus) starting tomorrow, June 1st. The rainbow watch strap by itself is available for only $19.00 and easily fits other Kapten & Son watches. More than 700 global retailers, including Nordstrom, Urban Outfitters, Anthropologie, Need Supply, and more carry Kapten & Son watches.