There's much to celebrate next week, and we plan on raising a glass, a spoon and an appetite as tribute. For those of you not familiar, Campari's fifth annual Negroni Week kicks off on Monday, June 5th. Negroni Week, presented by Imbibe Magazine and Campari, is a week-long international Campari cocktail celebration from June 5th-11th, that brings bartenders, restaurants, and Campari lovers together to celebrate one of the world's greatest cocktails, the Negroni.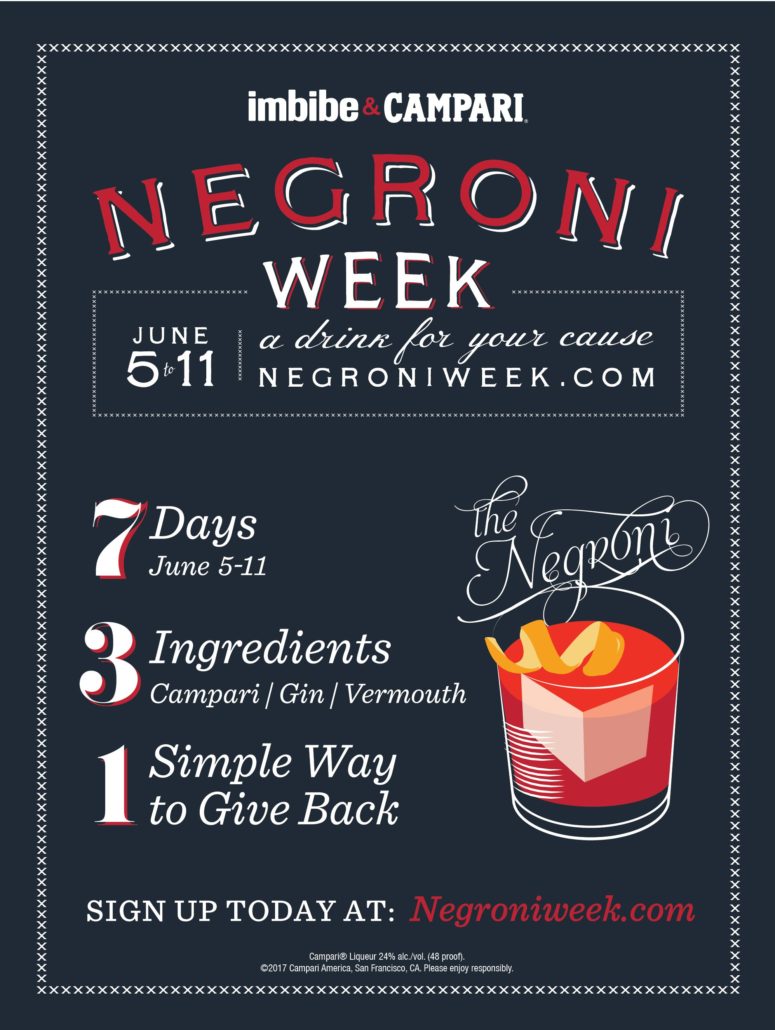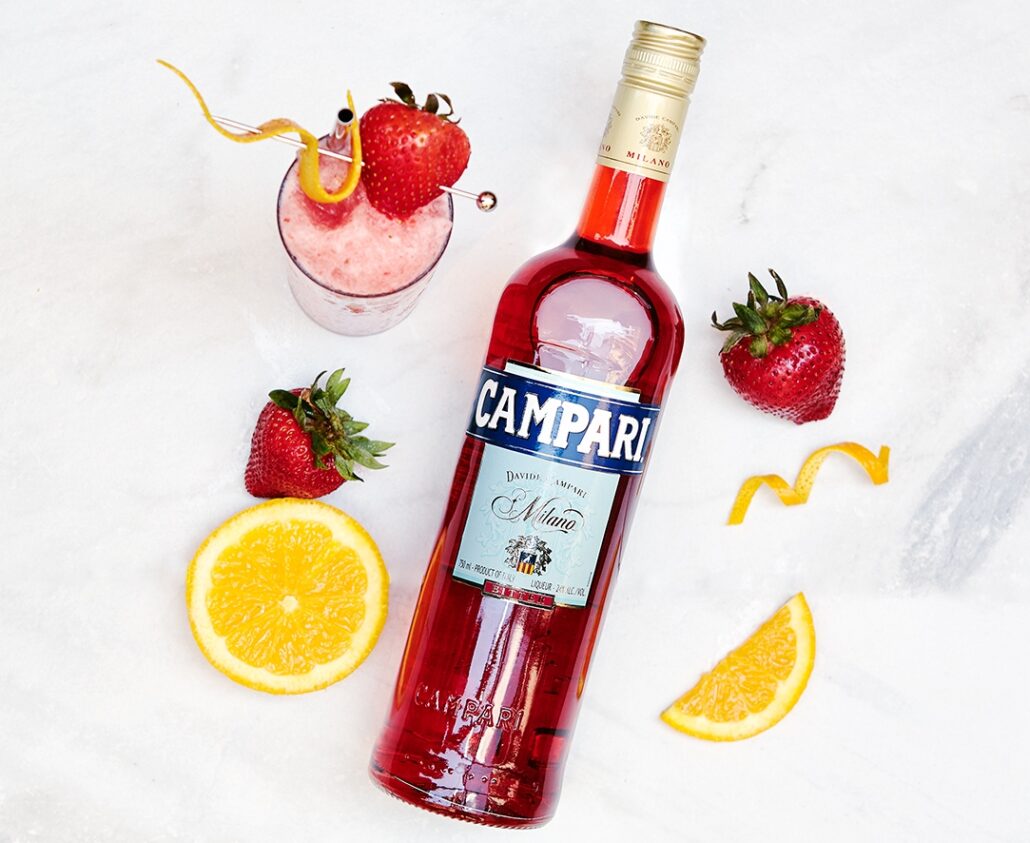 Commemorating its fifth year, Negroni Week will be celebrated at 6,000 bars and restaurants around the world, who will be mixing classic Negronis and Negroni variations for a great cause. This week-long event not only celebrates one of the world's great cocktails, like the one featured below, it also helps to raise money for charities around the world.
The Red Planet Negroni Created by Leo Robitschek, The NoMad (NYC)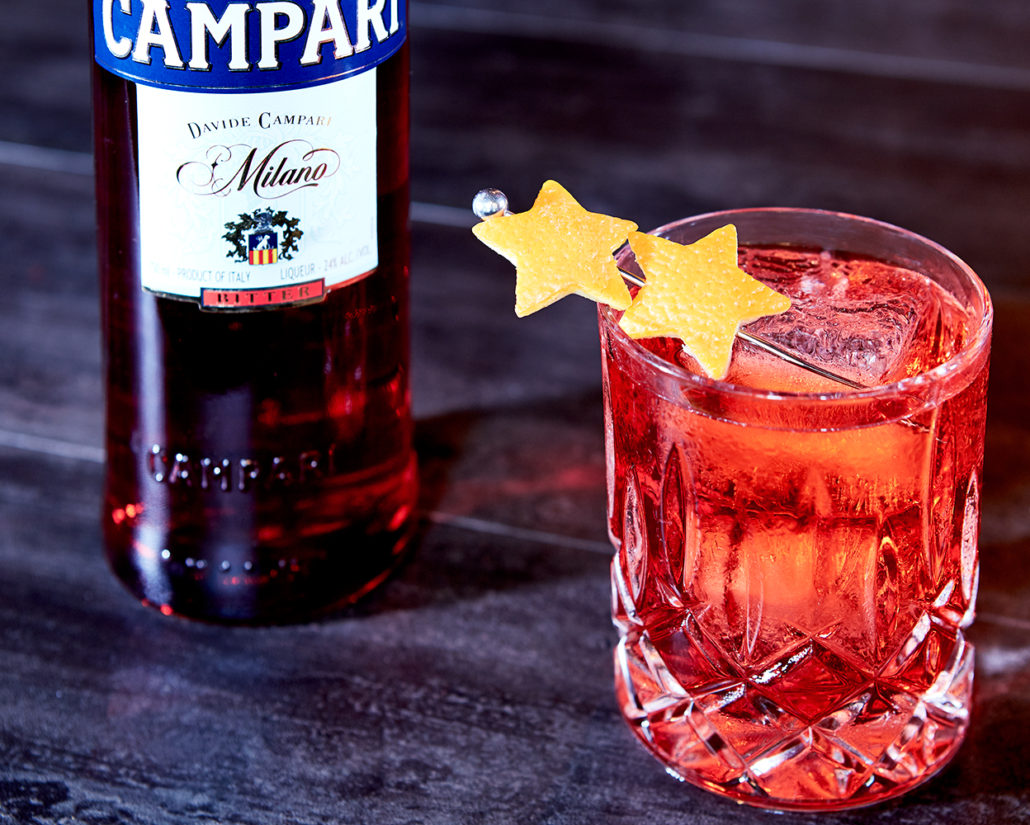 1 oz. Campari
1.5 oz. Cinzano 1757
2 oz. Bulldog Gin
Clarified Milk Mixture*
Follow instructions below to create clarified milk punch. Serve in a rocks glass filled with ice. Garnish with two star-shaped orange twists.
*Clarified Milk Mixture
3 oz. Milk
1 oz. Lemon Juice
1.5 oz. Spice Rooibos Tea Syrup
1.5 oz. Pineapple Juice
Heat up milk until just under a simmer. Take the pot off the heat and add the lemon juice. Stir slowly until the curds and the whey separate. Add the remaining ingredients and mix. Pour all of the ingredients slowly through a superbag until the punch becomes clear, and the repeat the filtering process.
Some of the delicious treats and concoctions Negroni fans will be able to enjoy during the week-long celebration include classic Negroni cocktails, the above Red Planet Negroni cocktail, Mai-Tai Unigroni cocktail, and Galaxy Negroni Sbagliato cocktail.
Galaxy Negroni Sbagliato Created by Naren Young, Dante (NYC)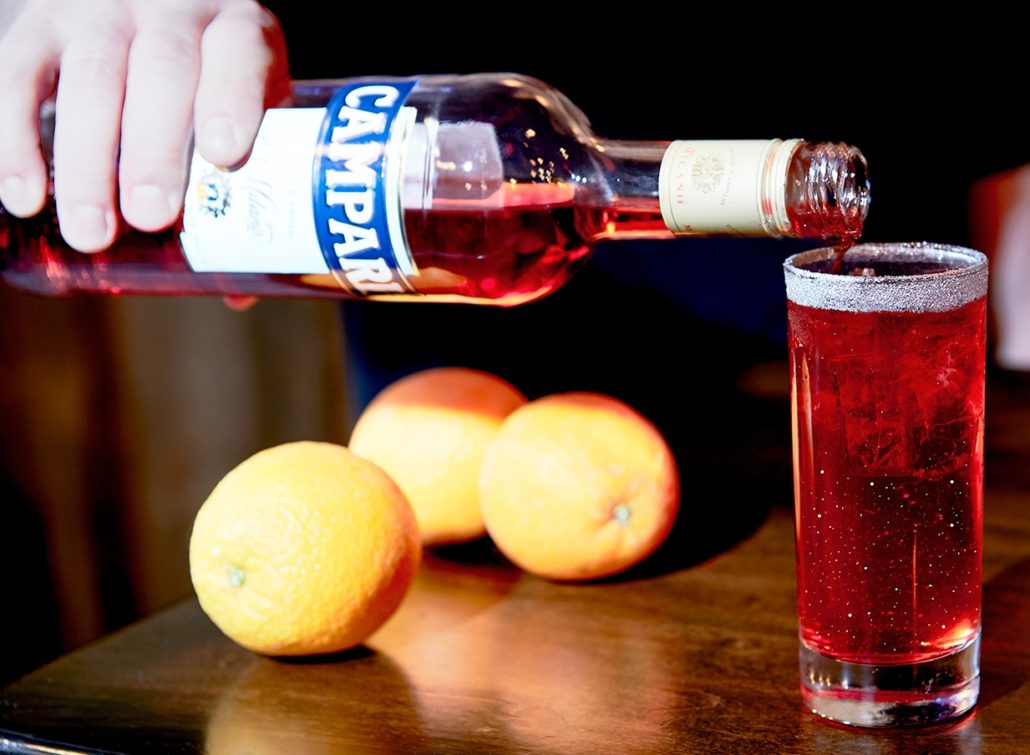 1 oz. Campari
1 oz. Cinzano 1757
Cinzano Prosecco to top
Pour Campari and Cinzano 1757 over ice in a collins glass that has been sprayed with a chamomile tincture. Add 3 dashes of chamomile tincture and a pinch of edible silver glitter. Top with Prosecco.
Other delights include a Grapefruit Negroni Creamsicle from Tipsy Scoop (pictured directly above); Negroni Ice Cream Sandwiches ($8.00) from Breakroom 86 + Coolhaus, an almond biscotti cookie sandwich with coconut Campari ice cream;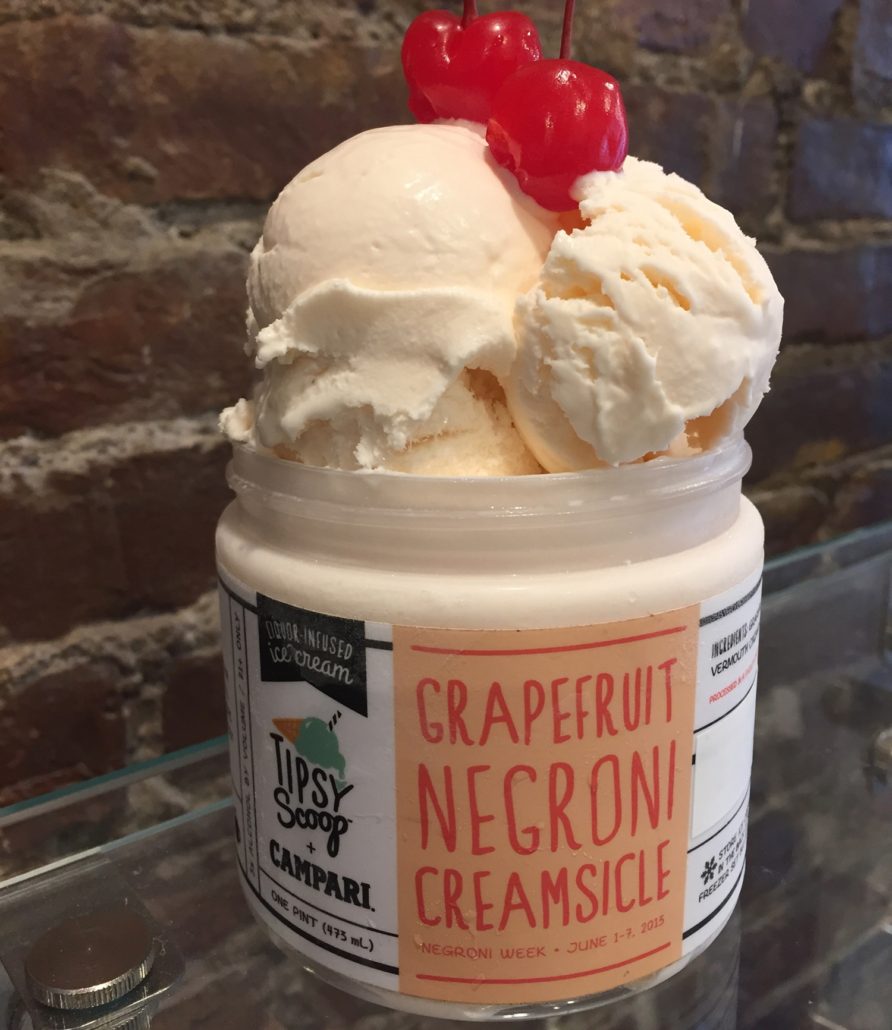 Negroni Pop Tarts ($6.00 each), classic treats filled with a Negroni custard and topped with an orange and Campari icing, and sprinkles, from Butter & Scotch; Negroni Nuggets; and Negronuts, Negroni donuts filled with Carpano Antica Whipped Cream, topped with Campari Glaze and drizzled with Orange Compote, from The Doughnut Project.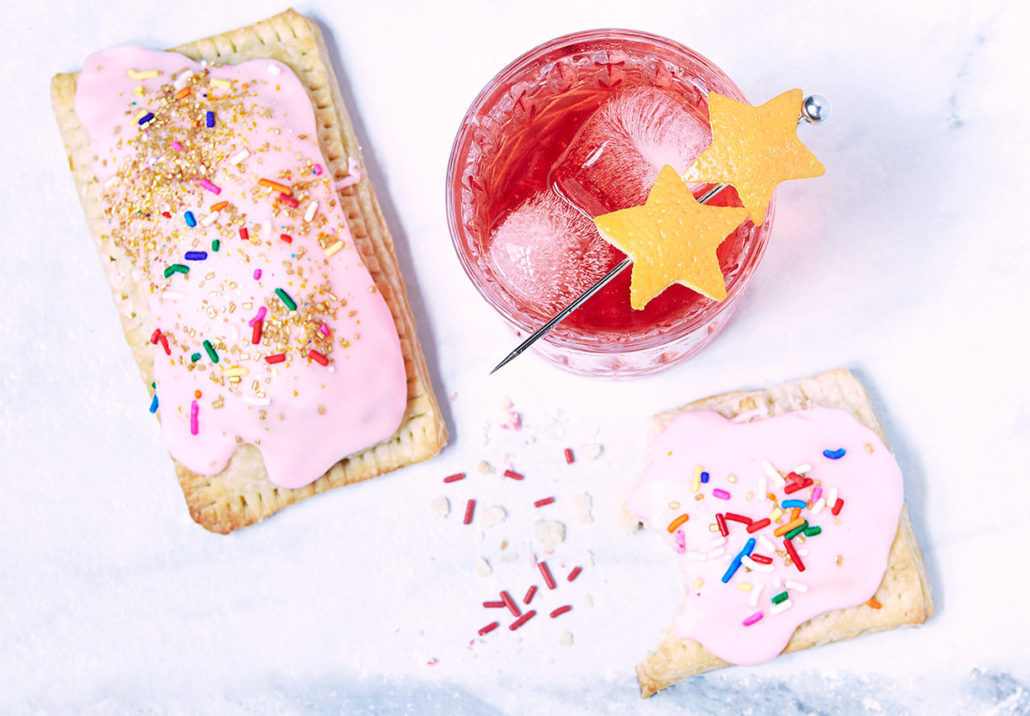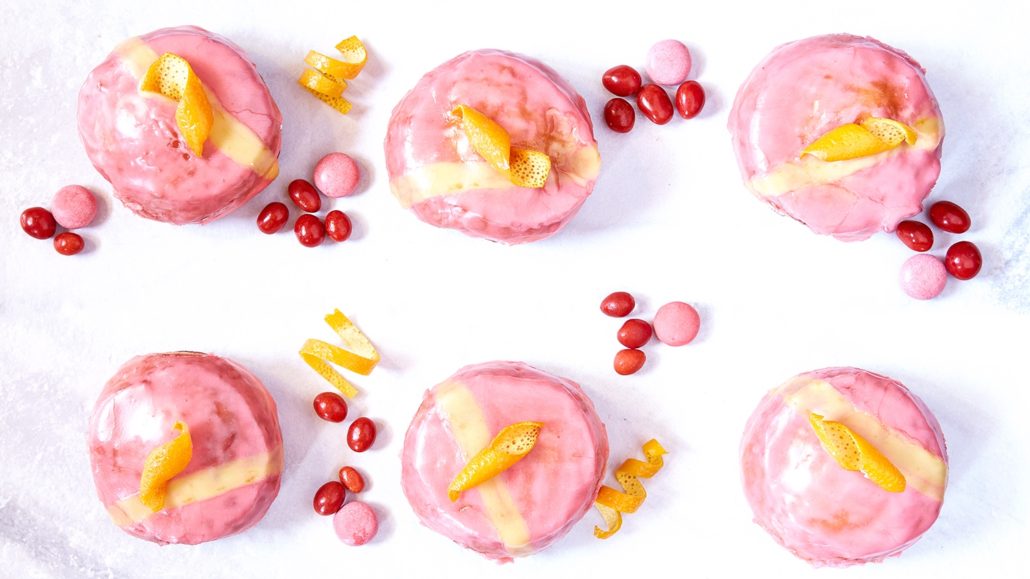 A portion of proceeds from Negroni Week goes to the charity of the vendors choice, such as City Harvest, Mercy Corps, and the WILD Foundation. Will you be partaking in the week-long international celebration? How will you be celebrating Campari's fifth annual Negroni Week?
https://mylifeonandofftheguestlist.com/wp-content/uploads/2017/06/Campari_Negroni-Week_Event_Frogroni-2.jpg
886
1083
Glasgow Skinner
https://mylifeonandofftheguestlist.com/wp-content/uploads/2020/07/Webp.net-resizeimage-1030x151.jpg
Glasgow Skinner
2017-06-01 17:00:42
2017-06-01 17:00:42
NYC Event Alert: You're Invited to Campari's Fifth Annual Negroni Week