We've long stated that women enjoy much more than what's deemed as "girly drinks" – you know, pink, sweet, and fruity. Many of us enjoy something a bit more complex and strong. Which is why we were really excited to experience George Dickel's latest whisky release, George Dickel Bottled in Bond. Why you may ask? For many reasons, one of which is this newest release was created by Cascade Hollow Distilling Co.'s General Manager and Distiller, Nicole Austin; the first new whisky innovation for the distillery.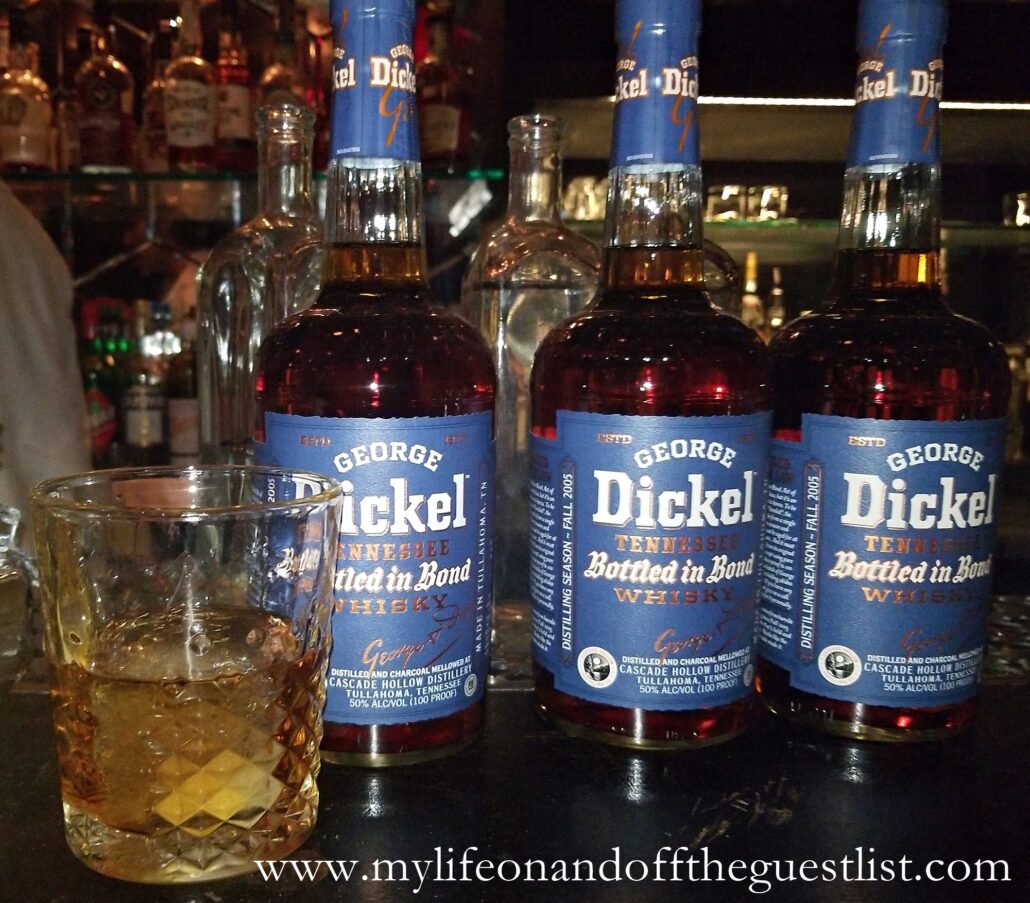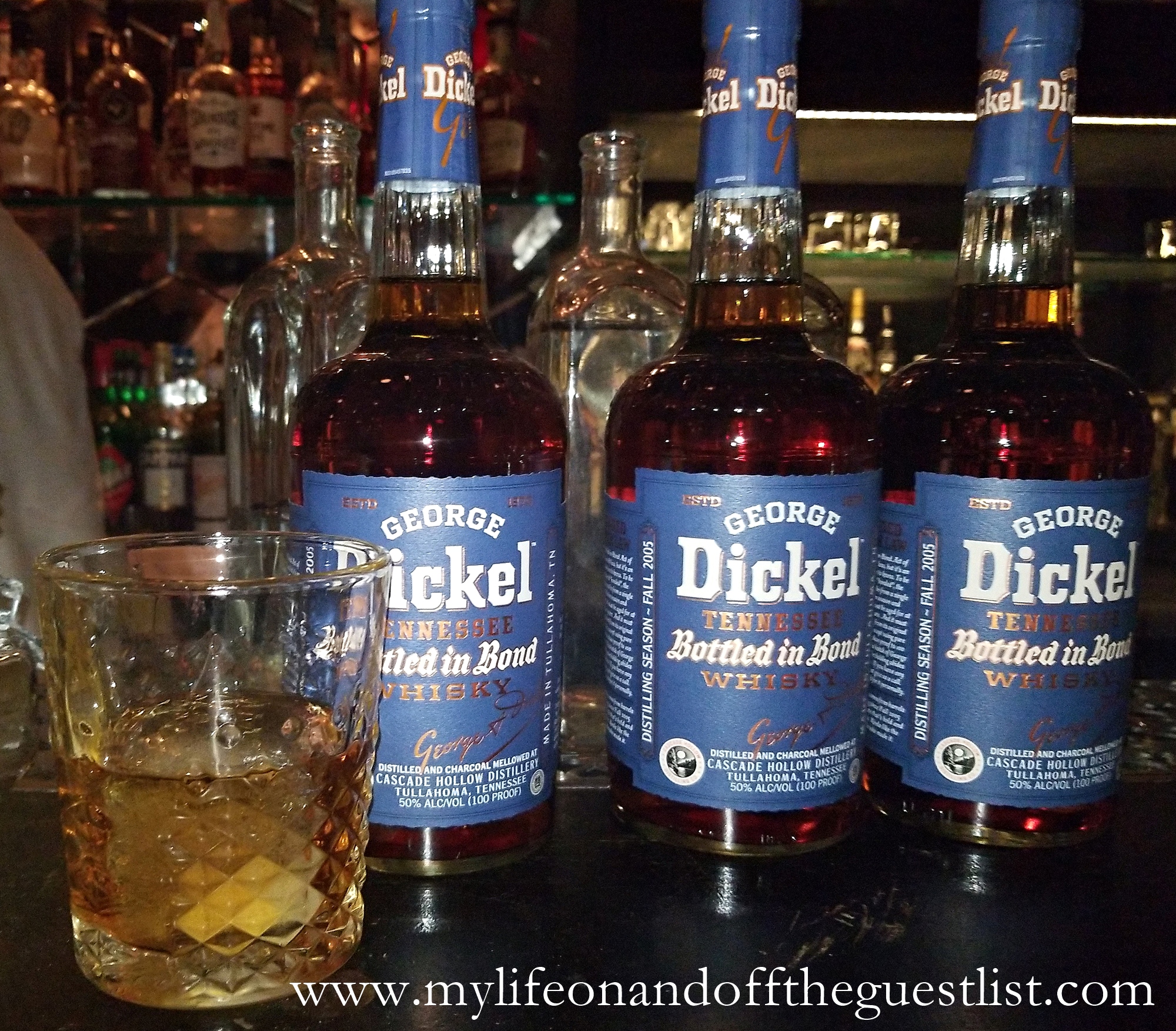 We also want to continue spreading the word that women enjoy drinking complex and "hard" cocktails. As you can imagine you don't see too many female distillers, so celebrating Nicole and her rich whisky. What makes this whisky so special?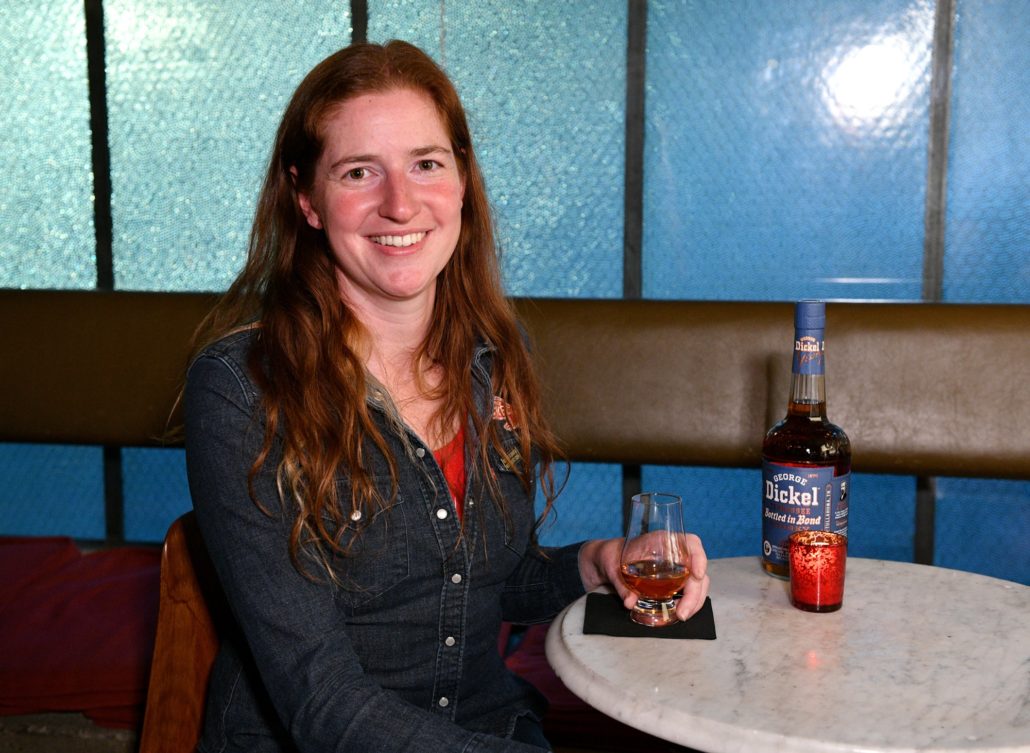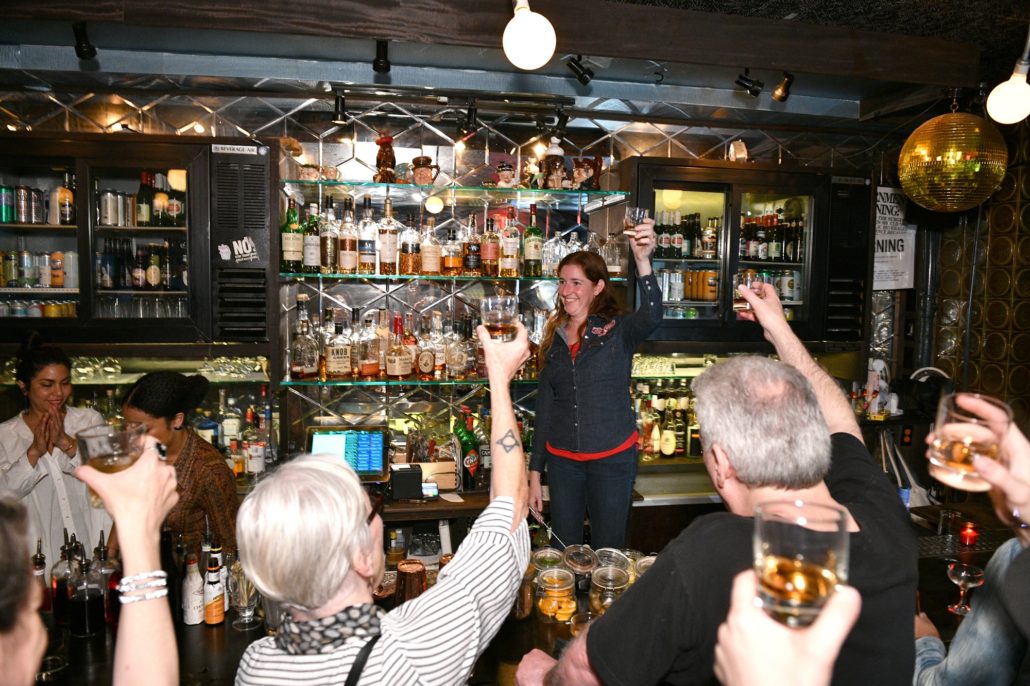 For starters, if you can't tell by the name, it's a Bottled in Bond Whisky. The Bottled in Bond Act of 1897 was enacted in order to help guarantee a spirit's authenticity and level of quality. To be labeled as Bottled in Bond, a spirit must be aged and bottled according to the following U.S. Government regulations that include the following:
It must be the product of one distillation season by one distillery; the George Dickel Bottled in Bond is distilled by Cascade Hollow Distilling Co. at the Cascade Hollow Distillery, DSP-TN-2, during the fall season of 2005.
It must be stored in oak containers, a federally bonded warehouse under U.S. government supervision; the George Dickel Bottled in Bond is stored at Cascade Hollow Distillery in Tullahoma, TN for at least four years (13 years old).
It must be bottled at 100 proof (50% ABV) and reduced in proof only by the addition of water to not less than 100 proof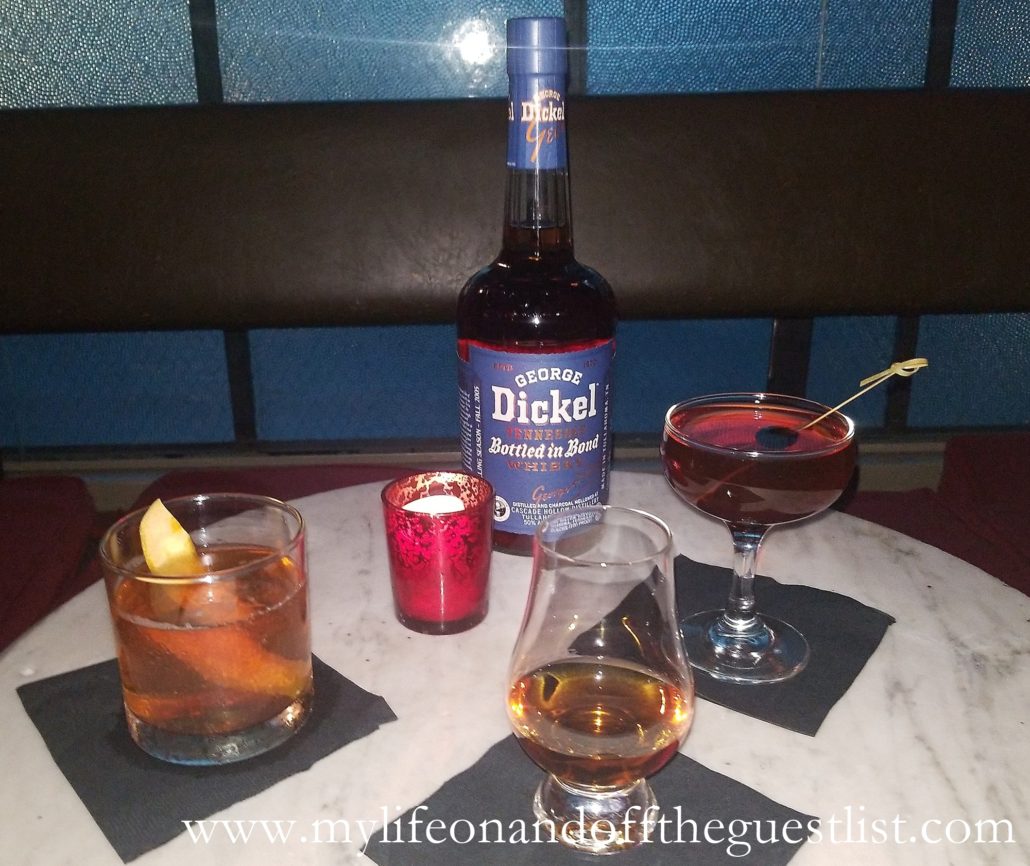 This 13-yr old whisky is bold, balanced. The flavors blend very well, without overwhelming each other. It can be enjoyed neat, on the rocks, or in your favorite whisky cocktail. We joined a slew of George Dickel whisky lovers and Distiller, Nicole Austin, at The Robert Bar on Bond Street (of course) in Brooklyn to celebrate the launch. We enjoyed three delicious Bottled in Bond drinks at the event. The first was Neat to get the full flavor and notes at room temperature; On the Rocks to open up the blend, and of course, a classic Manhattan.
A 750ML bottle of George Dickel Bottled in Bond whisky is available for $35.99