There are so many notable things to observe this month, we've honored and made note of a few, now it's time to bring attention to another. It's observation of a skin problem that plagues just about every teenager on Earth, and quite a few adults, with sufferers totaling in the double-digit millions, that skin condition? Acne! While many may only experience an occasional breakout or one or two pimples, zits, or blemishes here and there, many severe acne sufferers are quite emotionally impacted by this skin disease. As almost lifelong acne sufferers ourselves, we're always on the lookout for solutions to our acne issues, and with June being National Acne Awareness Month, what better time to explore new acne fighting solutions, like the NEW Murad Rapid Relief Acne Spot Treatment.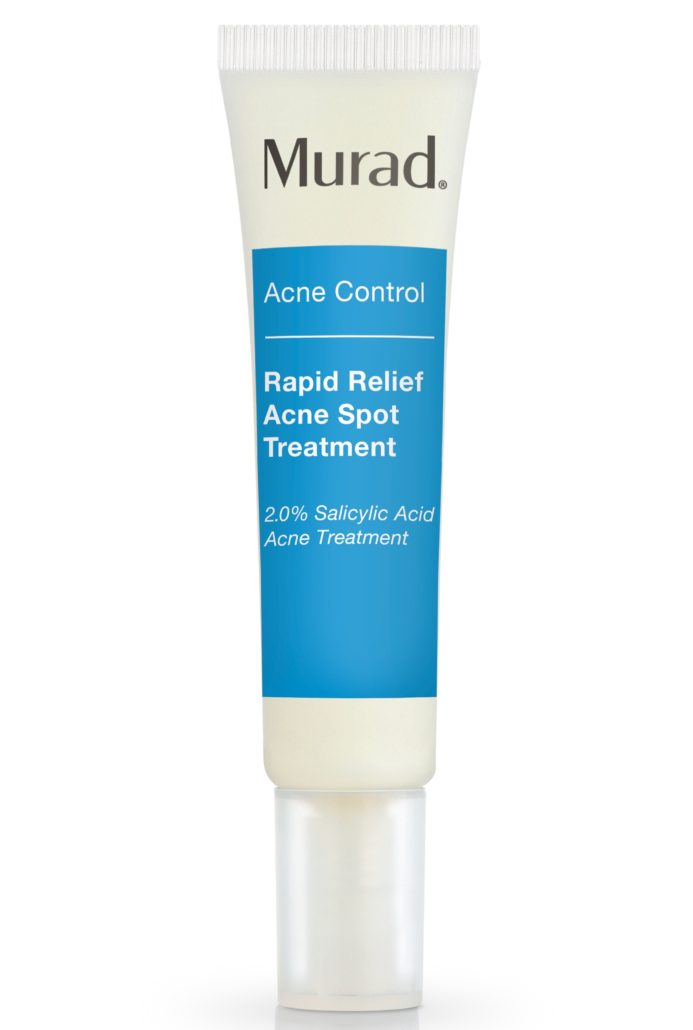 Just in time for Acne Awareness Month, Murad has added a new acne fighting solution to their sought after, and award-winning Acne Control collection (some of which are pictured below in their Advanced Breakout Control Regimen 7-Piece kit), scientifically proven to clear current breakouts and help prevent new blemishes from forming. We sometimes experience large, red, and painful breakouts called cystic acne, a painful annoyance that can take weeks to fully disappear, the perfect blemish candidate to try Murad's latest acne relief on.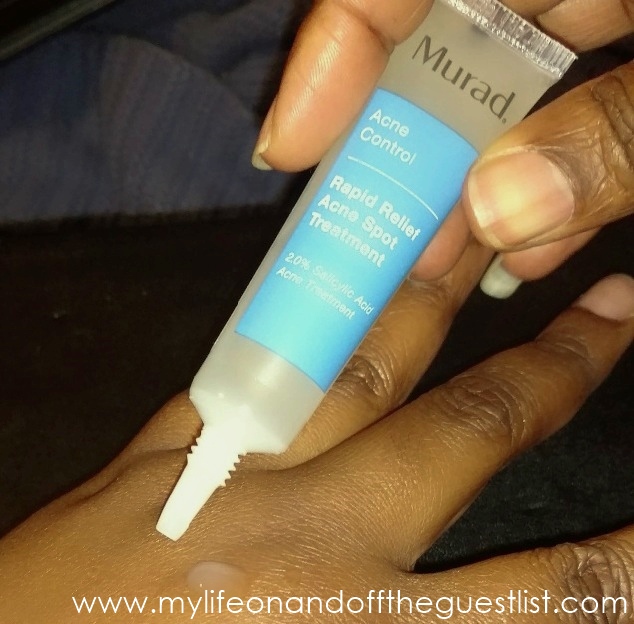 The Murad Rapid Relief Acne Spot Treatment, which launched on June 1st, is a fast-acting, invisible gel that reduces blemish size and redness in just four hours. This newest acne fighter boasts a powerful, next-generation formula, and features the maximum strength of Salicylic Acid (2%, the highest percentage available without a prescription) to clear pores, smooth skin and treat acne at the source by killing bacteria.
The Murad Rapid Relief Acne Spot Treatment is formulated with a patented complex that features thyme and pine extracts to fight irritants while preserving your skin's natural balance. Horse chestnut and oat extracts help to reduce redness and soothe the skin, for an even and clearer complexion. A recent Murad sponsored study showed that 97% of acne sufferers agreed their blemish appearance improved after just one day of using the Rapid Relief Acne Spot Treatment, something we can attest to as well.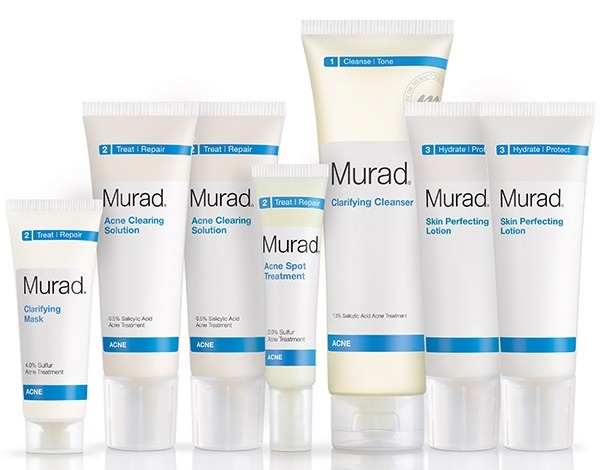 The 0.5 oz tube of Murad Rapid Relief Acne Spot Treatment is available now nationwide and retails for $22.00. Like all other Murad skincare products, you will find this newest product on www.Murad.com.