It's been said that while you're out looking everywhere else for beauty, it's usually right in your own backyard. In this case of inspiration for the Pamella Roland RE18 Collection, this sentiment is vastly true. You see, the acclaimed fashion designer found her inspiration for her 2018 Resort collection right in her own backyard – her backyard garden to be precise. Inspired by the variety of colors and textures of her garden, Pamella Roland presented a stunning collection of evening wear that included gowns, jumpsuits, separates, and cocktail dresses. The Collection presentation was held at luxury Italian Jeweller, BVLGARI.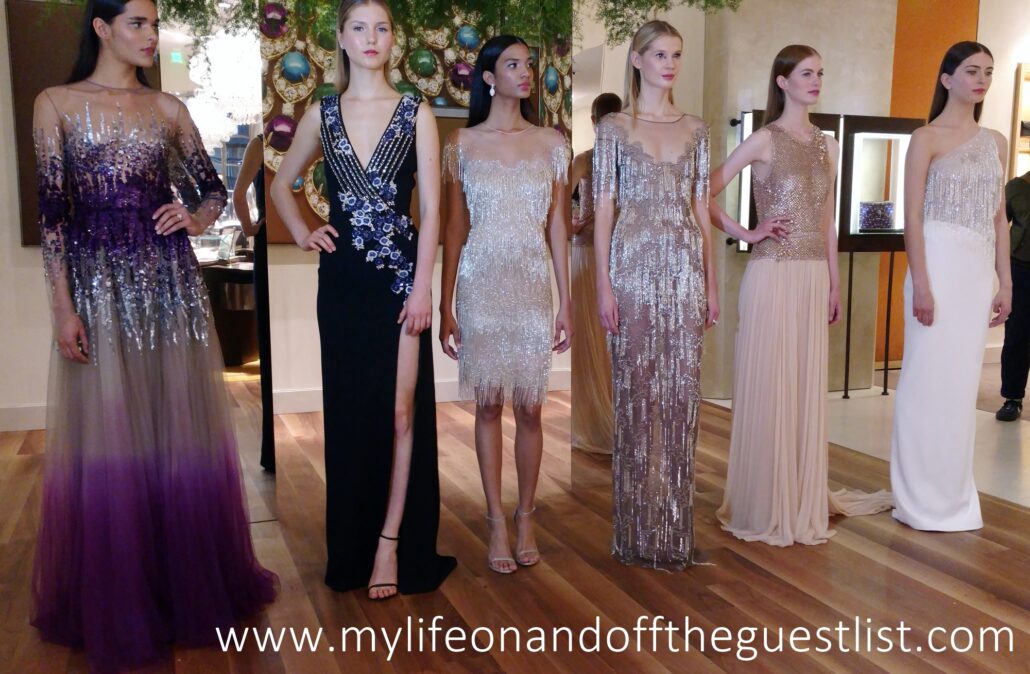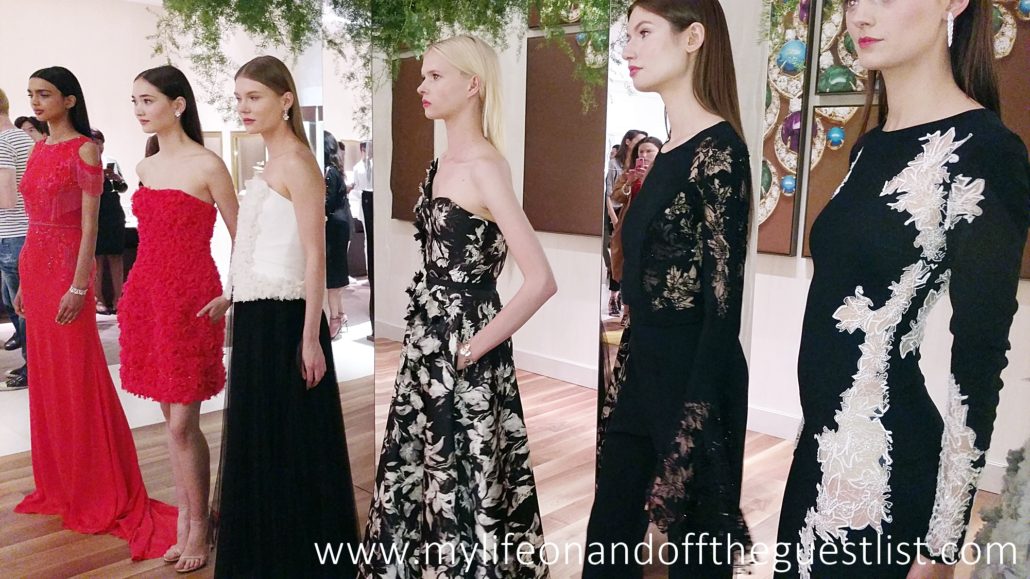 Like her colorful garden, the Pamella Roland RE18 Collection featured a varied palette of geranium, violet, yellow, pale pink, metallics, black, white, and pretty floral prints. Several looks from the collection featured such embellishments as nude illusion, sequins, fringe, beading, and in some pieces, a combination of all these embellishments. Highlights from the collection included 3-D floral appliqués and multi-layered ruffles.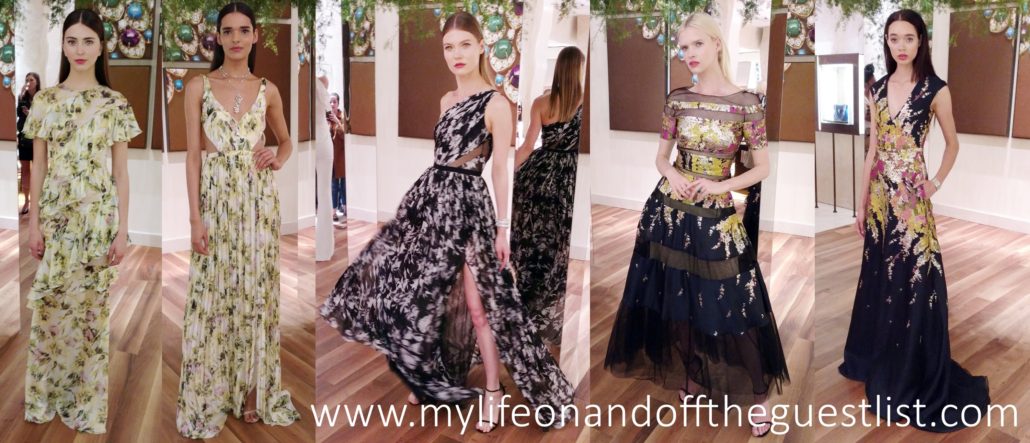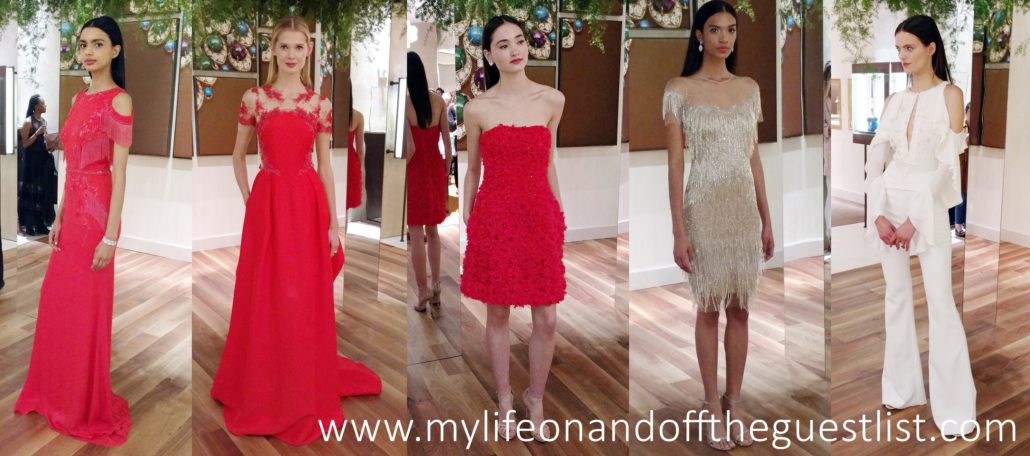 Our favorite look from the Pamella Roland RE18 Collection? The showstopping dark grey chiffon gown which featured tightly layered ombre ruffles that belled out into a voluminous skirt. The showstopper also boasted Rosettes and Roland's sheer stripe paneling. We had the pleasure of getting an up-close and personal view of the spectacular gown in all its glory, which you can see in the photo and video below: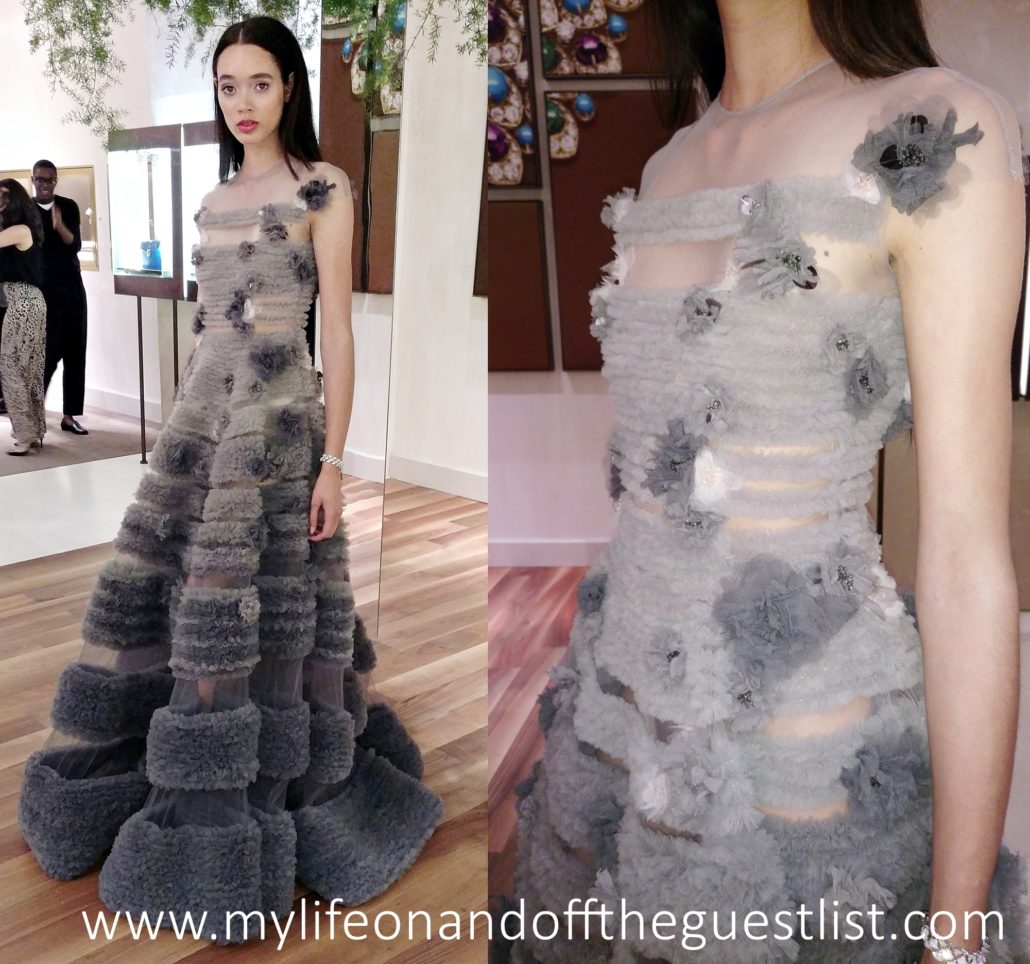 Isn't this gown a dream? You can see why we couldn't help but fall in love with this beauty. And speaking of beauty, another highlight of the evening was the attendance of Vanessa L. Williams, who is killing it as the HBIC on VH1's Daytime Divas. Here she is below with Pamella Roland.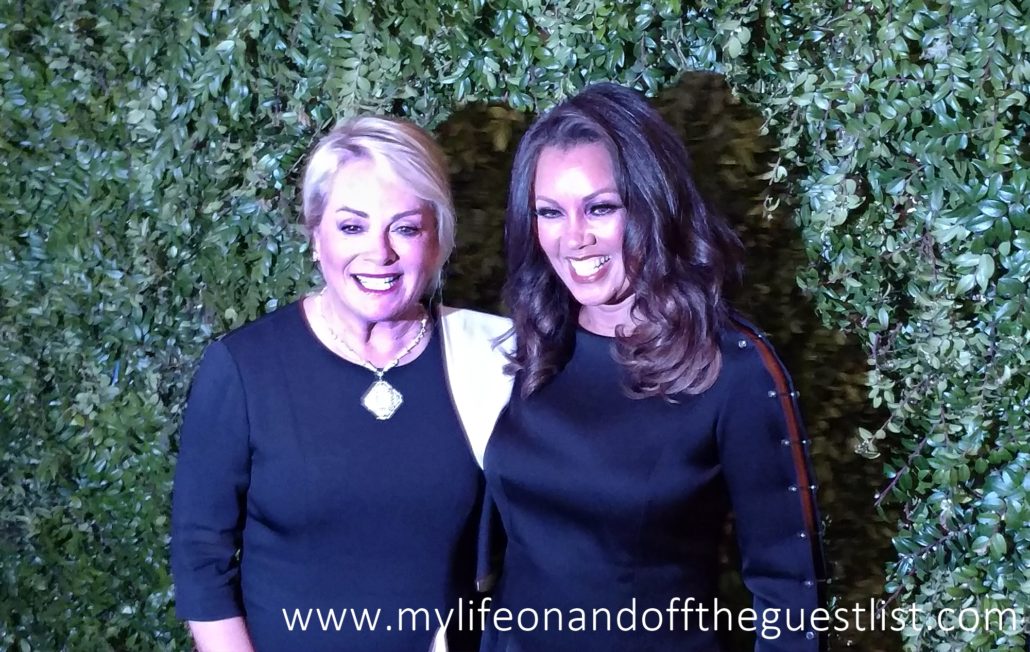 What are your thoughts on the Pamella Roland RE18 Collection Presentation? Which of these gorgeous looks were your favorites? We can't wait to see what Pamella Roland delivers during NYFW the Shows in September.