Art comes in many forms, sometimes it's stunningly visual, other times deliciously artistic. In this instance, the collaboration between an acclaimed filmmaker and renowned tequila brand, it is both. Launching today on International Tequila Day is the Patron Tequila X Guillermo del Toro collaboration, an exquisite and artistic package which houses two bottles (both extraordinary blends of Patron aged spirits). We'll also be sharing two great Patron tequila cocktail recipes for you to indulge in today, and beyond.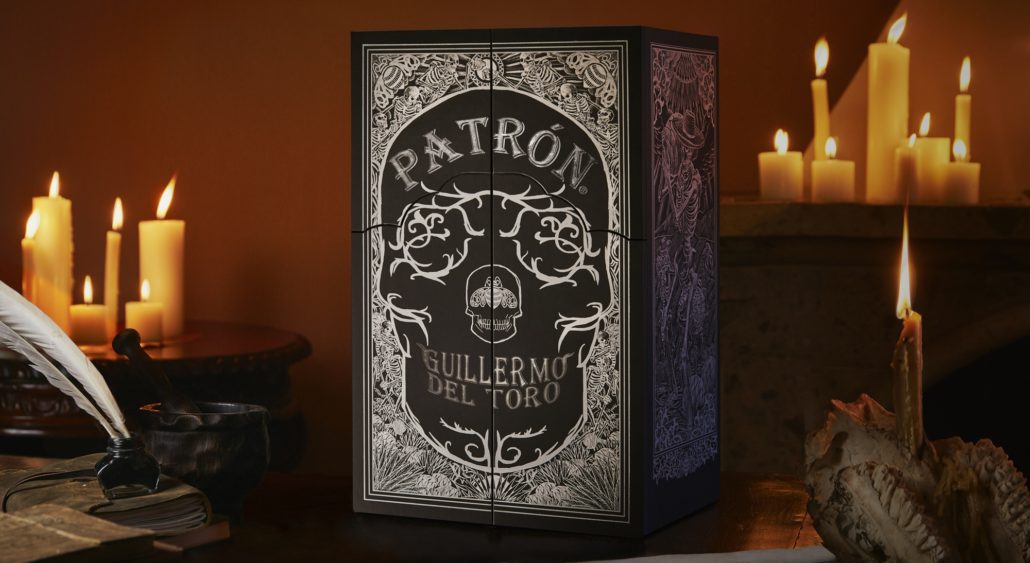 The outer package in the Patron Tequila X Guillermo del Toro piece, Guillermo del Toro designed a stark, matte black cover that peels away to reveal a box with carefully detailed black and silver drawings. These drawings were inspired by the "jimadores," the skilled laborers in Mexico who for generations have hand-harvested and trimmed the Weber Blue Agave that creates tequila. The images depict skeletons (one of del Toro's favorite expressions of the Mexican cultural celebration of life and death) working in the agave fields, where tequila is born. The original sketches, initial artwork, personal introductions from del Toro and Francisco Alcaraz, as well as information and images about the tequila production process, and cocktail recipes for the Patron Tequila X Guillermo del Toro project are included in a hardcover book, "Tomo de la Creación," inside the box.  The case then opens and unfolds to expose a warm red and orange color palate inside, in stark contrast to the black and silver exterior of the box. The beautiful and mysterious labyrinth of imagery furthers del Toro's narrative, with illustrations of the Hacienda Patrón distillery in the Highlands of Jalisco, where agave is transformed into Patrón tequila.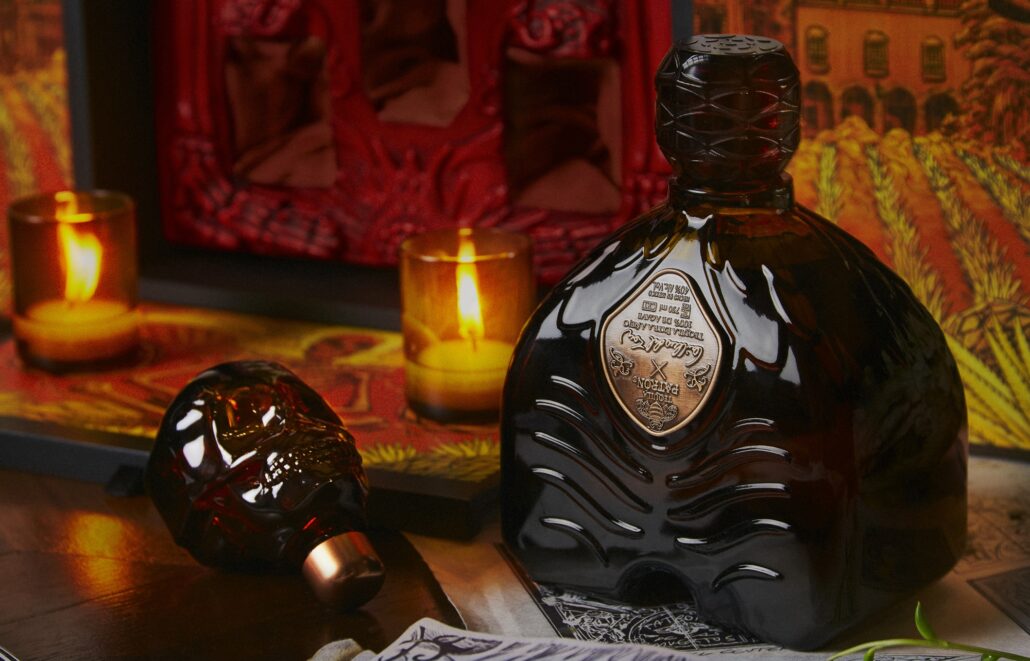 The most striking detail inside the Patron Tequila X Guillermo del Toro box is the centerpiece glass bottle, which upon closer examination reveals not one, but actually two bottles. It resembles what looks like a fantastical winged creature straight out of one of del Toro's iconic films. A limited-edition 750ml bottle of extra añejo tequila sits upside down as the "torso," while the second, a 100ml bottle of aged orange liqueur, sits on top, a skull exquisitely carved into the crystal. The spirit in the larger bottle is a remarkable blend of rare Patrón tequilas aged for an average of more than five years in a combination of different new and used oak barrels. Complementing that tequila is the smaller bottle, a first-of-its-kind aged Patrón orange liqueur produced from aged Patrón tequila.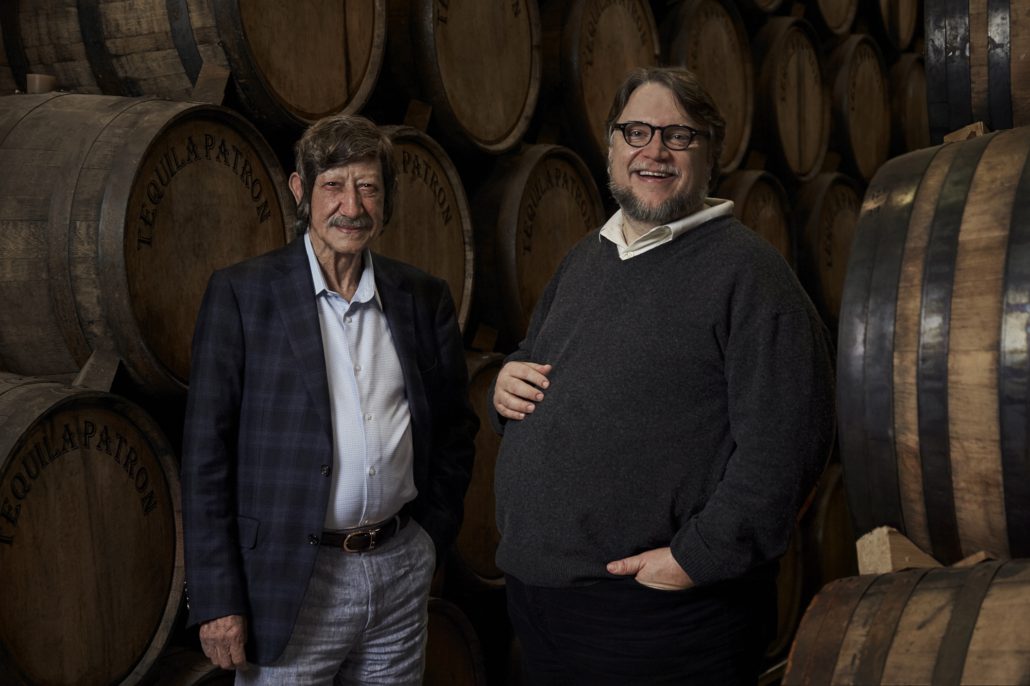 The extra añejo tequila in the Patron Tequila X Guillermo del Toro blend is characterized by its bright, golden color, with an aroma and flavor of light honey, nuts and raisins, slight vanilla, and oak. The sweet and fruity balanced taste makes way to a long finish of agave and oak. The orange liqueur is medium amber in color, with a distinctly sweet aroma and taste of citrus, clove, light French toast, and caramel. Only a very limited number of Patron Tequila X Guillermo del Toro sets were produced, and are currently available at fine spirits and liquor retailers across the country for the suggested retail price of $399.00. And now onto the cocktail recipes we promised. If you're gifting yourself with the Patron Tequila X Guillermo del Toro set, you'll love The Sacrifice cocktail created by Stephen Halpin. Already have Patron Reposado in your bar, try the delicious Jimadores Paloma cocktail.
The Jimadores Paloma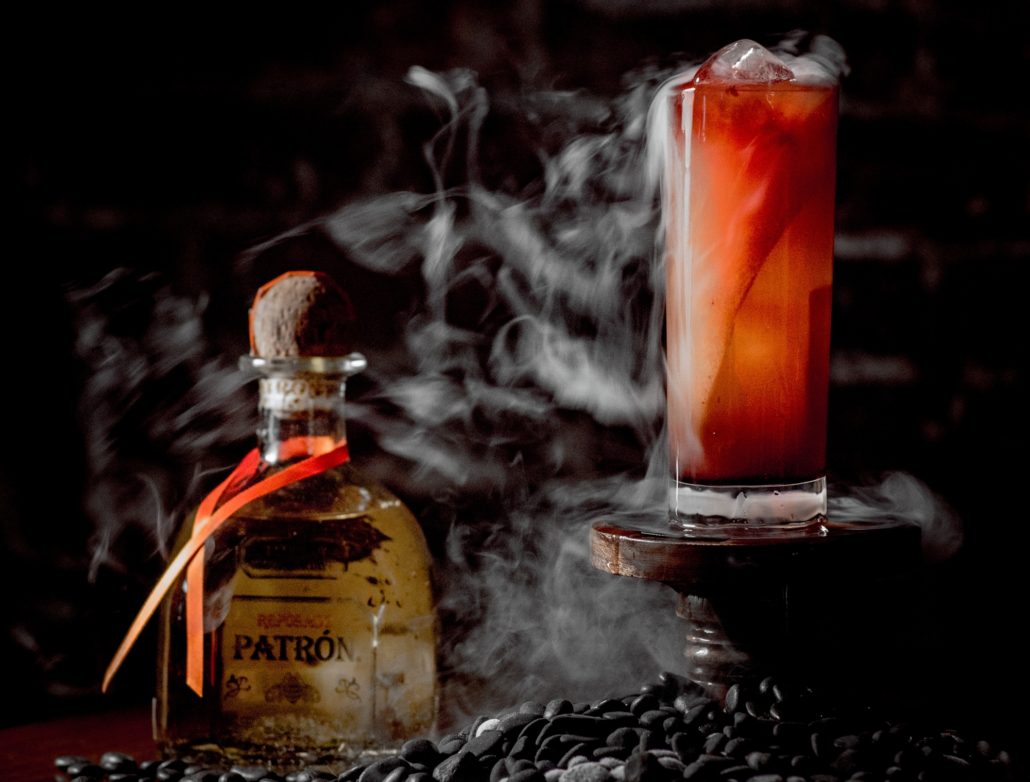 2 oz Patrón Reposado
3 oz Grapefruit Juice
1 oz Fresh Lime Juice
1 oz Smoke Hibiscus Syrup
5 dashes of Peychaud Bitters
5 dashes of Angostura Bitters
Ginger beer to fill
Pinch of Salt
Grapefruit snake peel as garnish
Add grapefruit, lime, salt, and Patrón into a shake. Add ice and shake for 5 seconds. Strain into a Collins glass and fill with ginger beer. Pour Hibiscus Syrup on top and dash Bitters as well. Snake Grapefruit peel inside a glass.
The Sacrifice

, Created by Stephen Halpin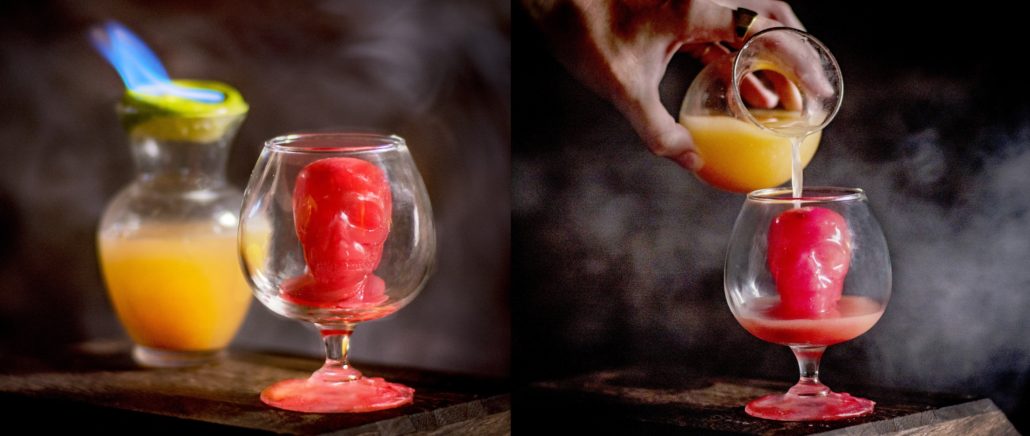 2 oz Patrón Extra Anejo*
1/2 oz Patrón Aged Orange Liquor*
1/4 oz Simple Syrup
1 1/2 teaspoons Orange Juice
1 teaspoon Lemon Juice
2 dashes Angostura Bitters
Combine ingredients in a shaker tin with ice and shake until chilled. Strain and serve up into a chilled Nick & Nora or coupe glass with a twist of lemon.
We hope you enjoy National Tequila Day, we hope you do so responsibly.