Hey 90's kids and 90's kids at heart, are you ready for some nostalgia? LoveTribe and Nickelodeon have teamed up for a throwback-themed fashion collection featuring all of your favorite Nick characters from the 90's, created just for Macy's. Were you a fan of Hey Arnold!, The Rugrats, Clarissa Explains It All, The Ren & Stimpy Show, All That, or SpongeBob SquarePants? The Nickelodeon X LoveTribe Collection help you indulge in reliving your childhood.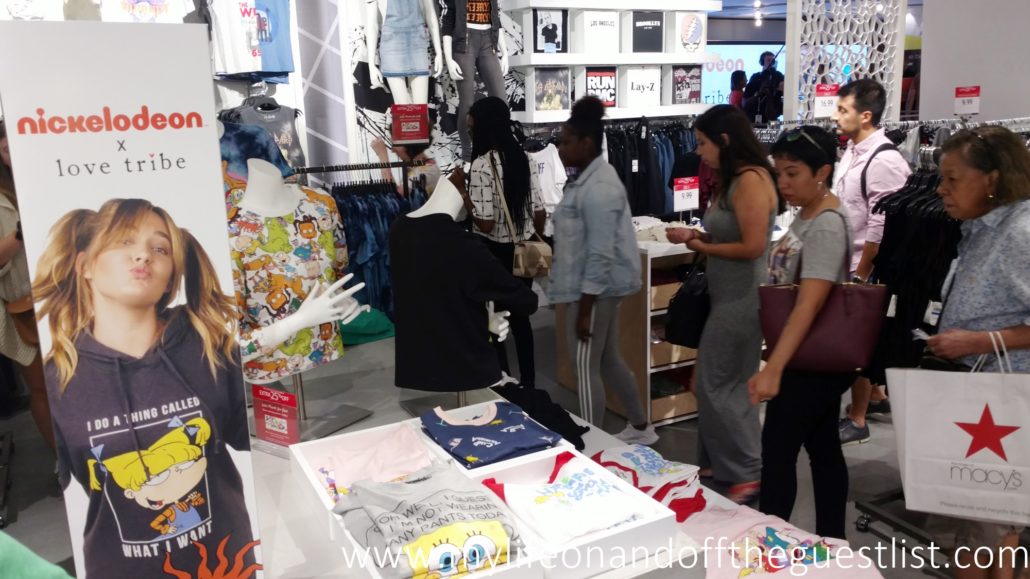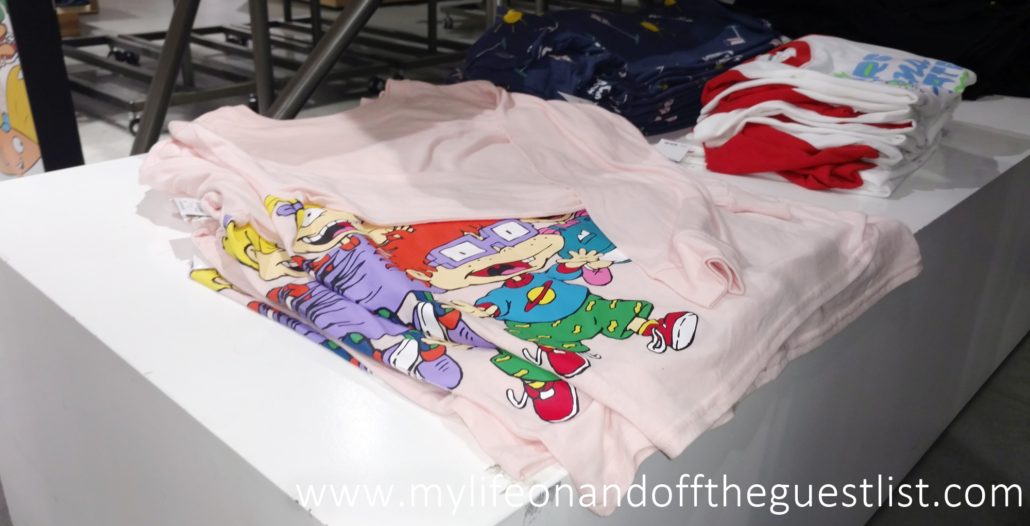 The new Nickelodeon X LoveTribe Collection brings back classic favorites from Nickelodeon with sixteen trendy and nostalgic pieces, offering a retro style for the fashionable young women of today. Expect bold colors, iconic Nickelodeon tv show one-liners, and everyone's favorite characters from the Nickelodeon X LoveTribe collection. The collection includes tees, sweatshirts, and dresses featuring slogans such as "Trust Me, I'm a Rugrat," featuring Chucky Finster from Rugrats, and "Haters Gonna Hate," featuring Arnold from Hey Arnold!. One of our favorite pieces is the Nickelodeon X Love Tribe Juniors' Rugrats Hoodie Dress, a hooded sweatshirt dress with Angelica Pickles and the slogan "I Do A Thing Called – What I Want". See it below with the Rugrats Graphic Hoodie and coordinating Logo Jogger Pants.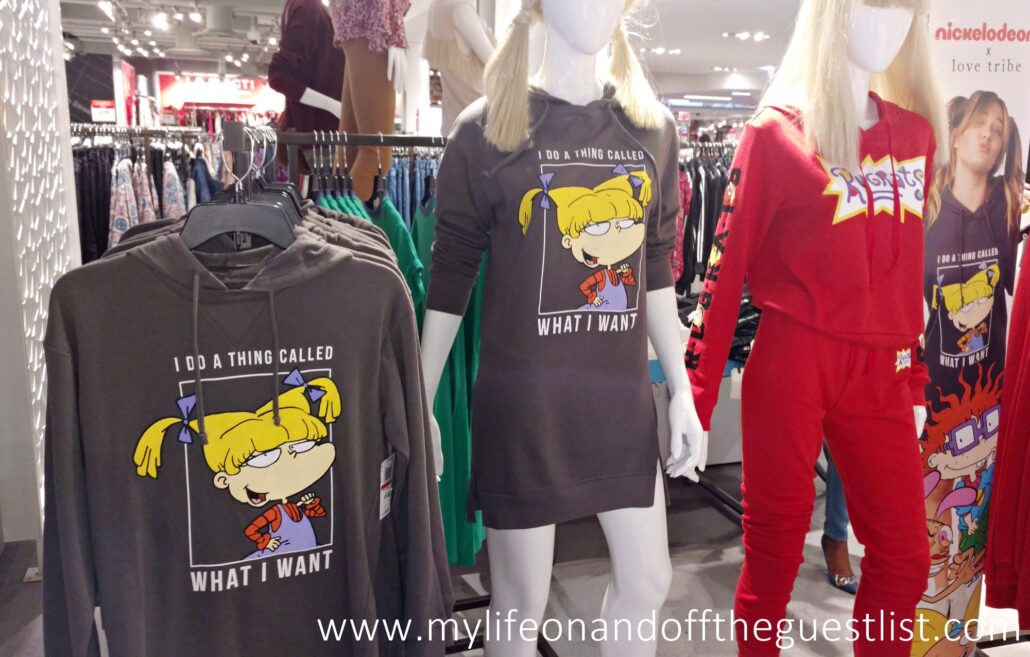 "This unique line of fashion apparel evokes a nostalgic feel. Being able to wear cool products with some of the favorite Nickelodeon characters you grew up with is super cool.," said Bonnie Dogan, our Vice President of Sales for Specialty Retailers at Hybrid Apparel.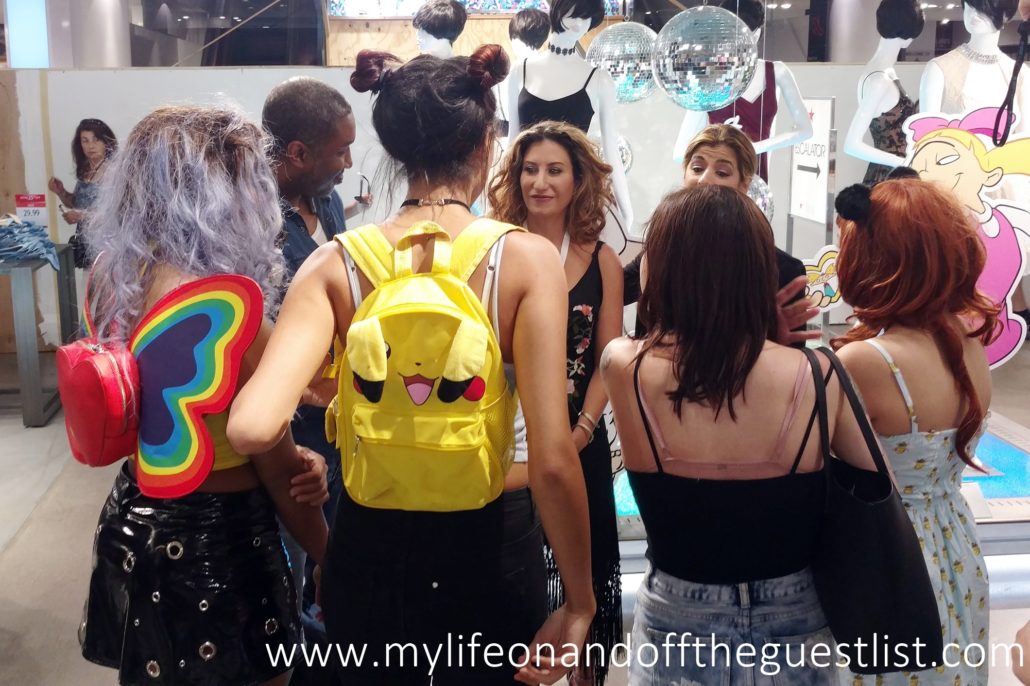 We had the opportunity to speak with Bonnie Dogan about the Nickelodeon X LoveTribe Collection and all things 90's. Check out our interview below:
Along with getting their hands on pieces from the exclusive collection and limited edition gift with purchases, guest also had the opportunity to meet and snap a photo with characters from Hey Arnold and The Rugrats.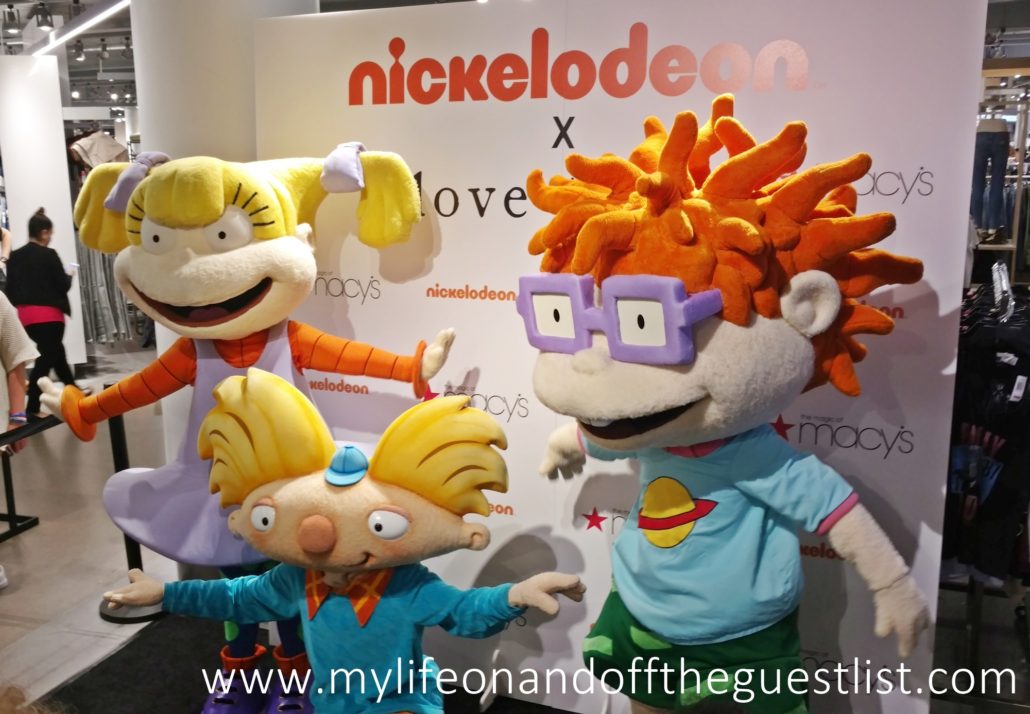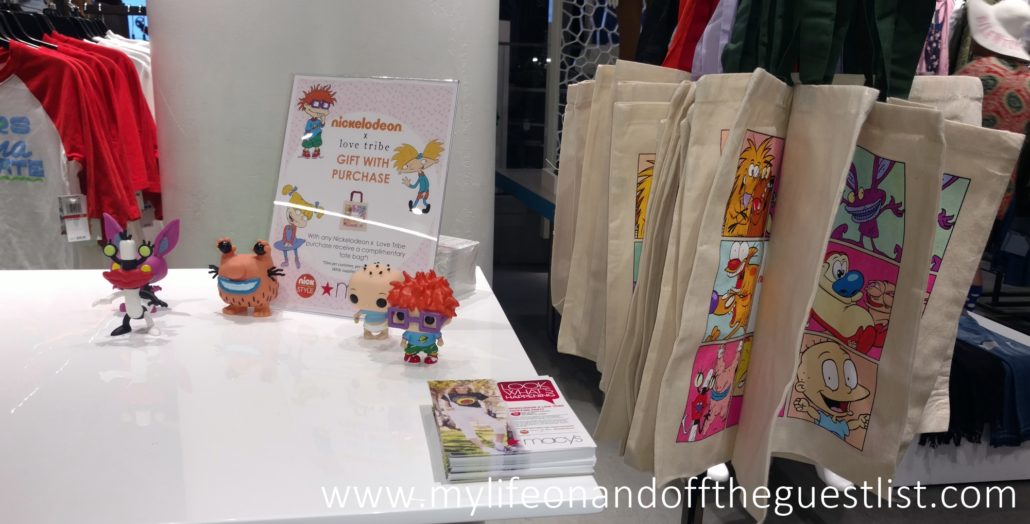 The event also featured complimentary frozen yogurt (froyo), and candy bars, a DJ that kept us moving with some of our favorites and hottest 90's hits, and lots of 90's-themed giveaways and swag bags.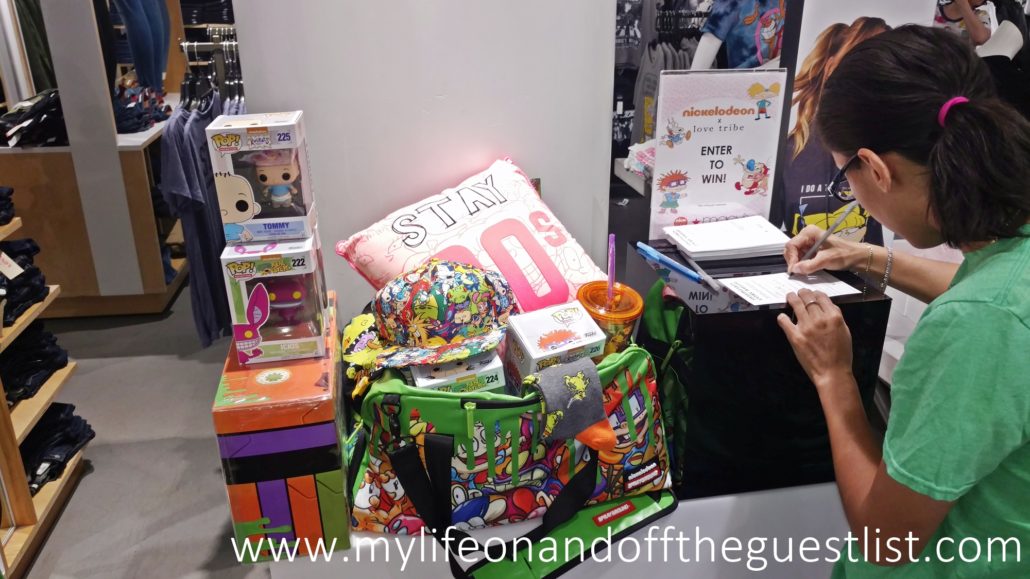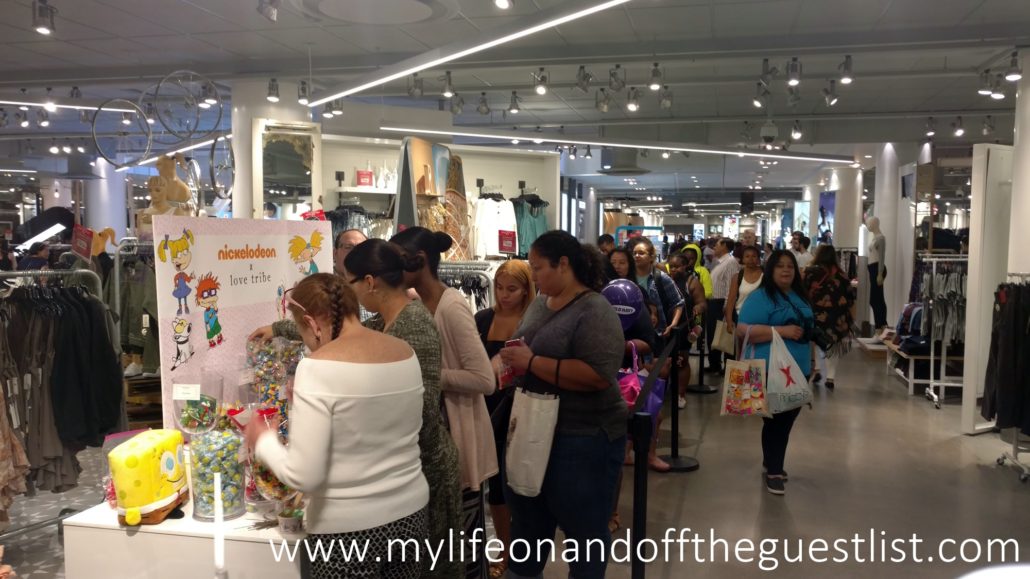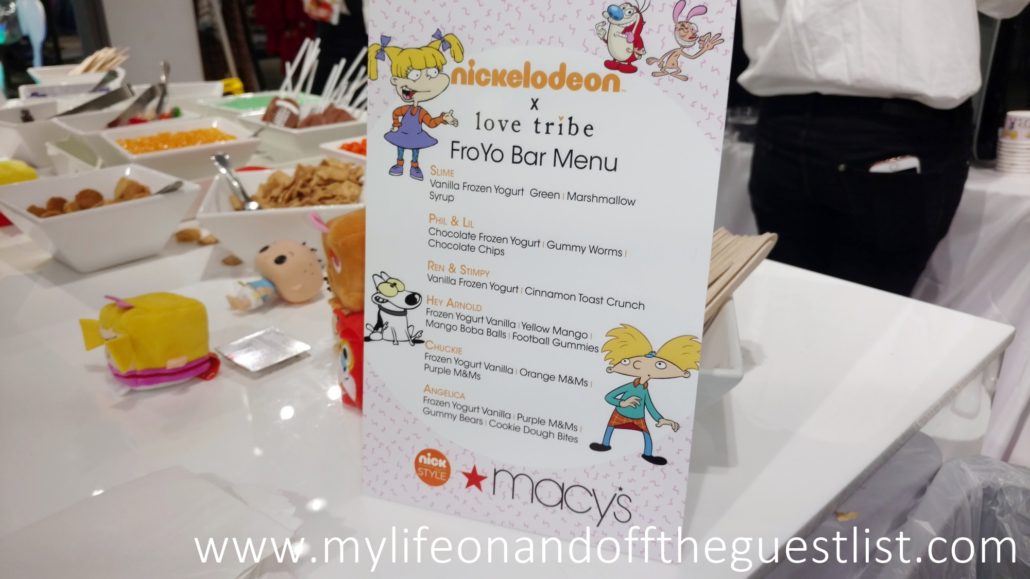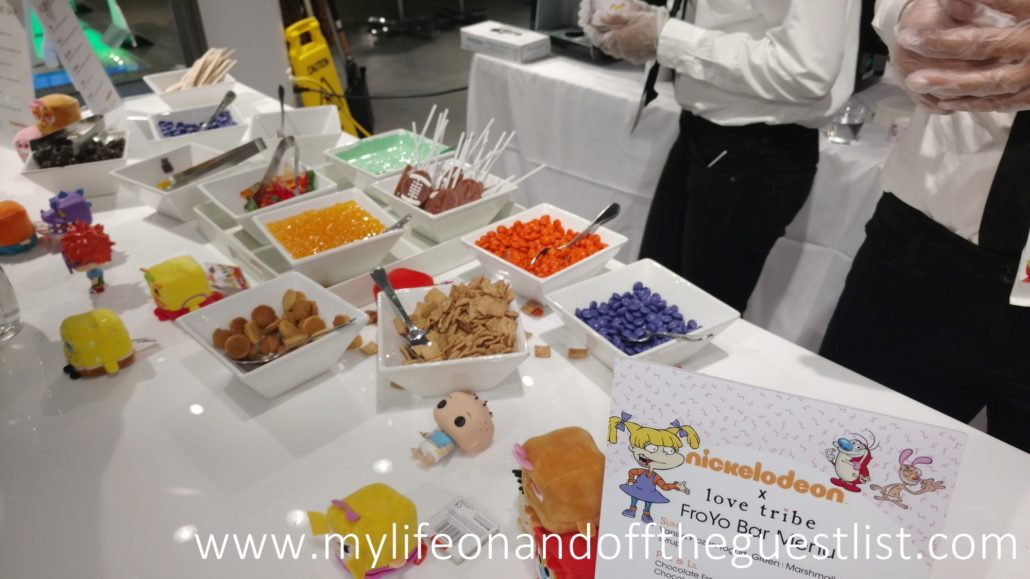 The Nickelodeon X LoveTribe Collection is available at Macy's and on www.macys.com now. Will you be reliving your childhood with pieces from this 90s-themed nostalgia line?