When it comes to glittering formal wear that is always feminine, fashion-forward, and all around fabulous, the go-to designer is Sherri Hill. Whether you're hitting the red carpet, the prom, or any formal occasion, this formal evening wear designer should be at the top of your list. During New York Fashion Week, the stunning Sherri Hill Spring-Summer 2018 collection of occasion dresses debuted to a packed house of editors, celebrities (both on and off the runway), and influencers.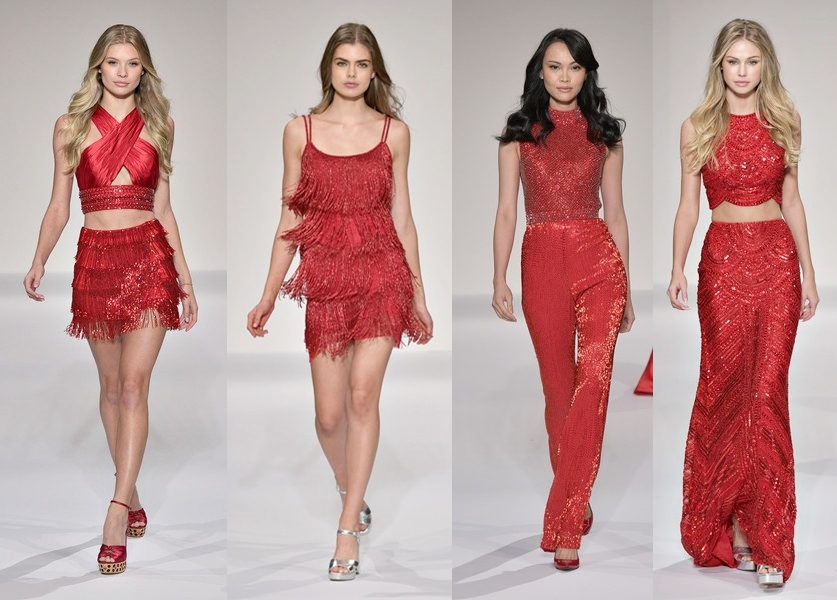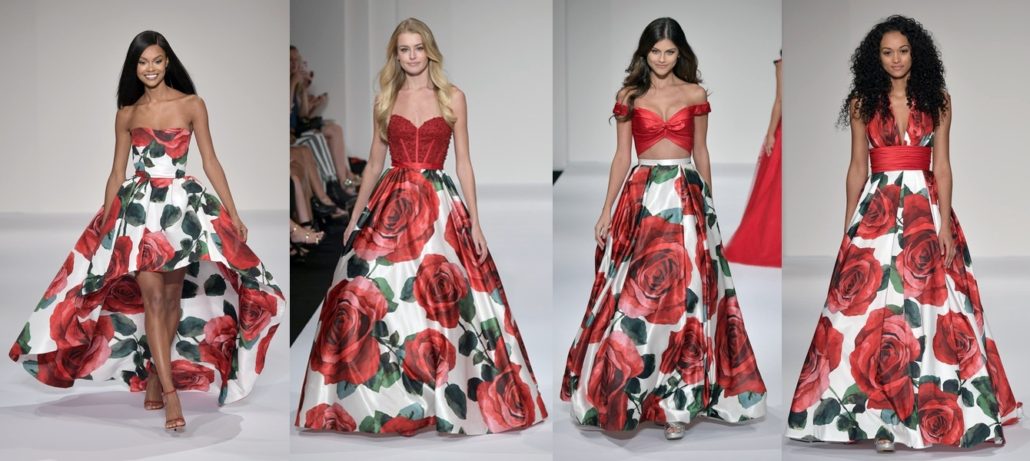 The Sherri Hill Spring-Summer 2018 Collection started with the bold shade of red. Red exploded down the runway in satin, intricate beadwork, large florals, and fringe. Speaking of fringe, the ornamental detail dominated the collection, appearing in crop tops, long and short skirts, and gowns.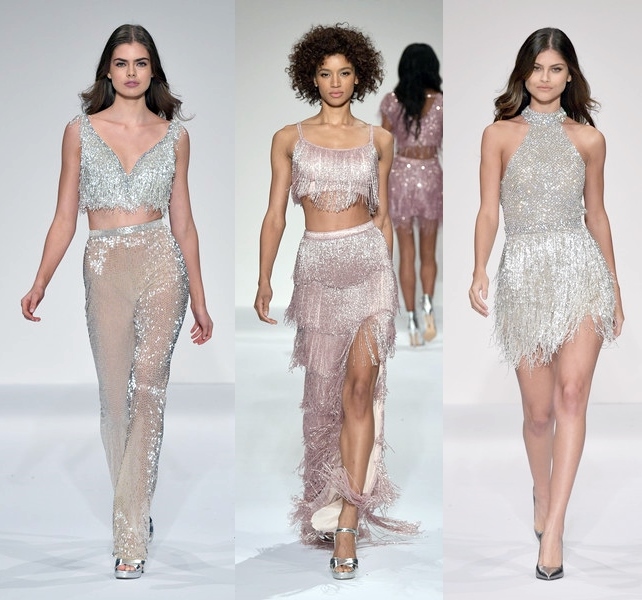 Luxe fabrics, lots of sparkles, more intricate beading, and a variety of figure-flattering silhouettes, including pants and jumpsuits, were highlighted in the popular color palette of whites, pinks, and shimmery pastels were also present throughout the collection.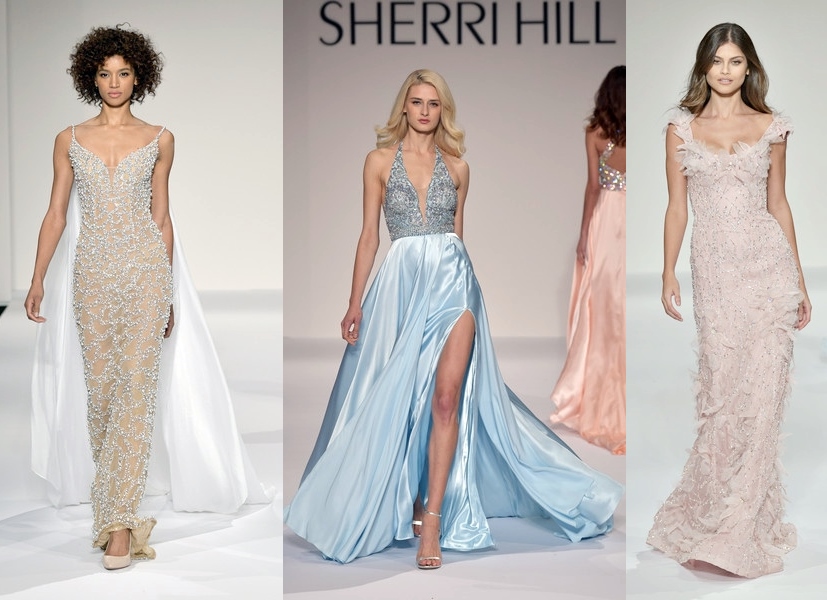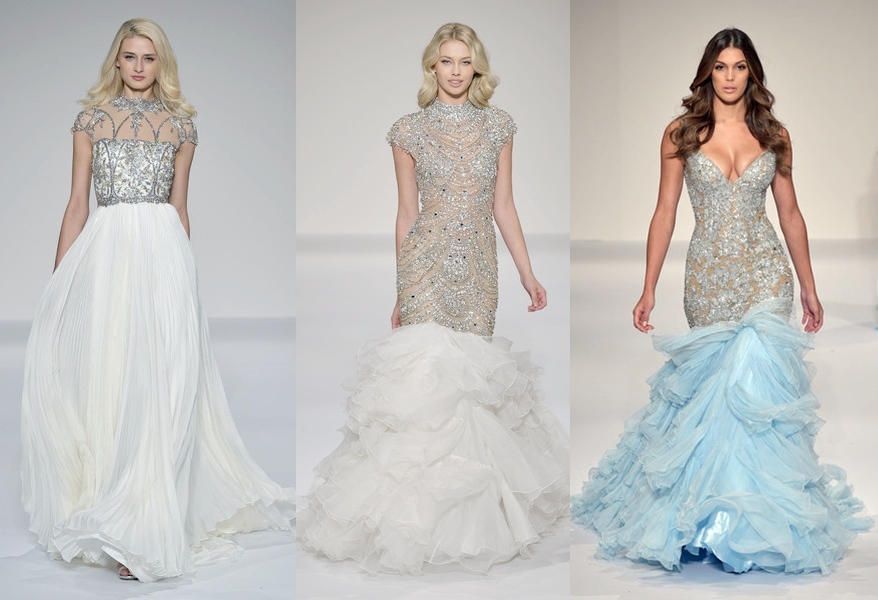 While all the looks were stunning, one truly stood out to us. Our favorite look from the evening was a stunning spaghetti strap "unicorn" gown with a very dramatic slit and pastel beaded bodice.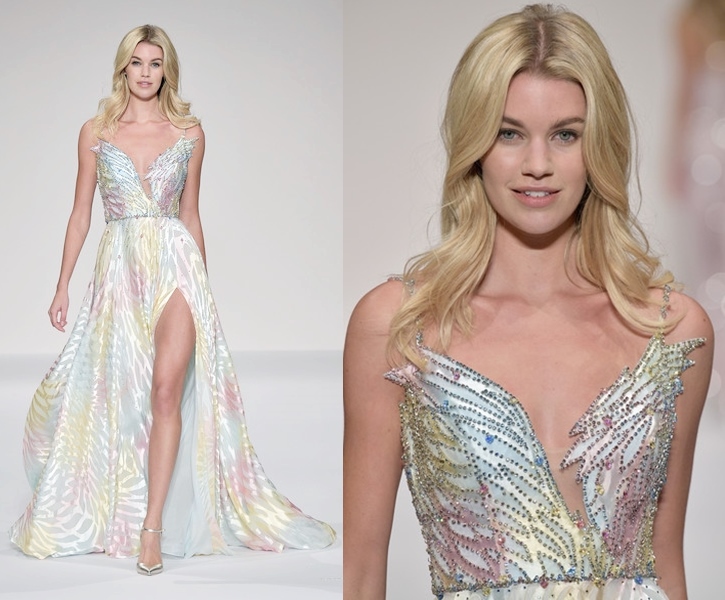 The highlight of the Sherri Hill Spring-Summer 2018 Collection was the presence of  Actors Jamie Foxx and Keenan Wayans sitting front row.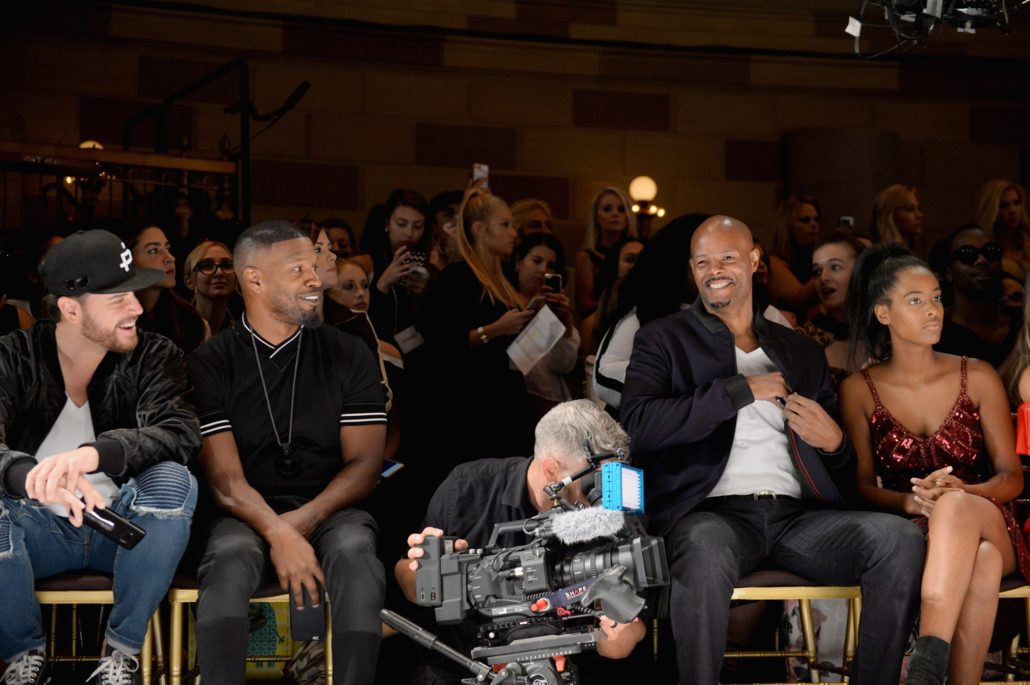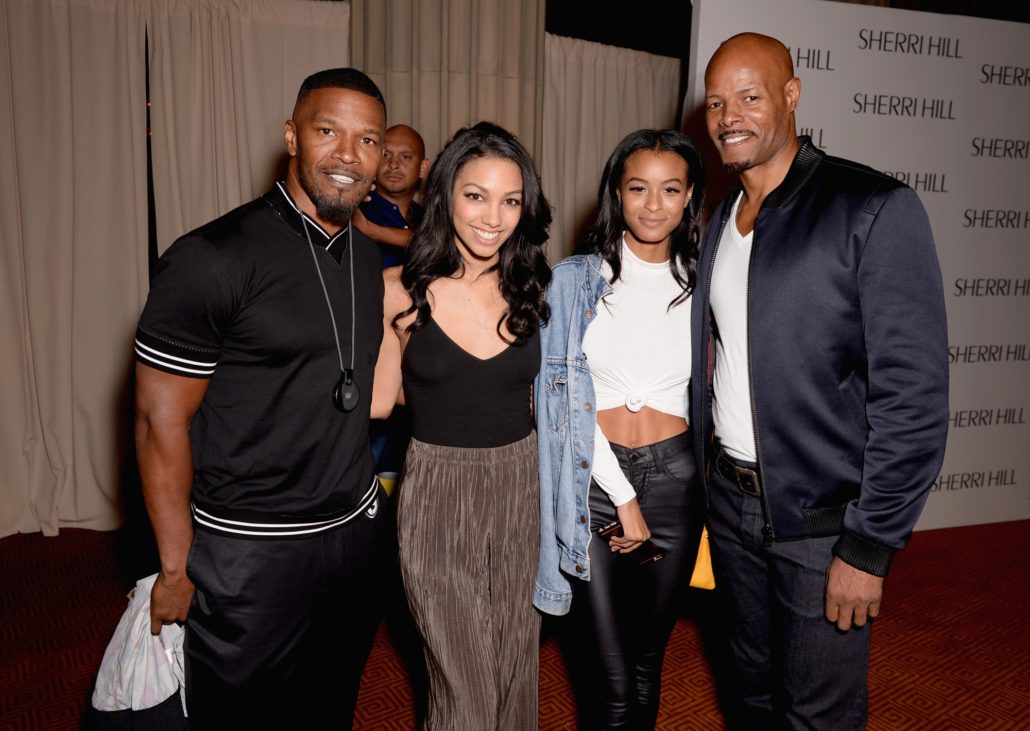 Both men were there to support their daughters, Corinne Foxx and Nala Wayans, as they made their NYFW runway debut. You may not know this, but both Kendall Jenner and Hailey Baldwin made their New York Fashion Week debuts in Sherri Hill fashion week shows.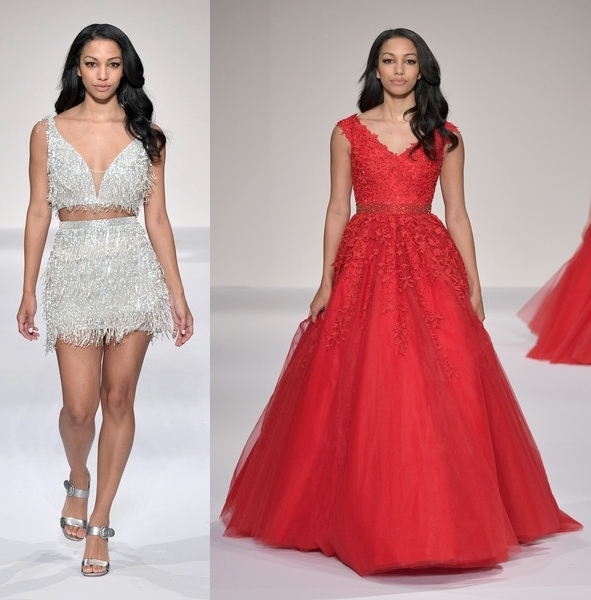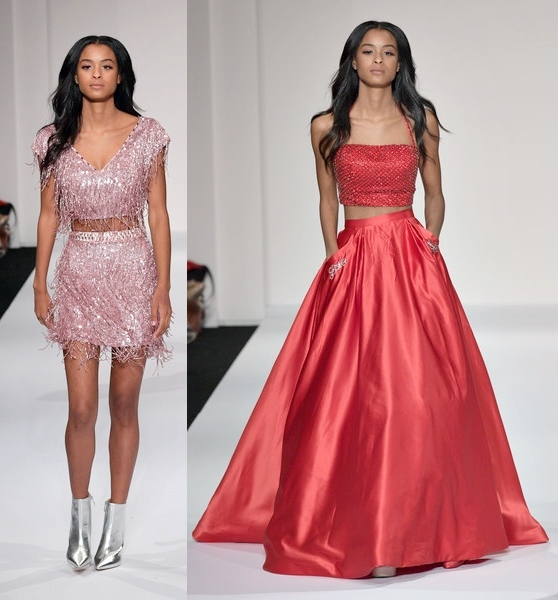 The Sherri Hill collection epitomizes the fashionable lifestyle of today's contemporary women. Each look is designed to enhance and fit the female form with fashion-forward styling and wearability. Her design career began to gain recognition when various Miss USA, Miss Universe, and Miss America contestants won titles in her gowns. Today, the Hill family business has a network of over 1,000 stores selling the brand in over 30 countries.
What are your favorite looks from the Sherri Hill Spring-Summer 2018 Collection?
Runway Photos: Slaven Vlasic/Getty Images North America
Backstage/Front Row Photos: Andrew Toth /Getty Images