Have you ever washed your face and thought it was clean but then you use your toner and still see traces of dirt, oil, or your makeup? Did you know the average person spends less time than recommended cleansing their skin? This isn't sufficient enough to remove all the make-up, sunscreen, excess oil, and environmental pollutants that build up throughout the day. In the age of long-wearing makeup, super harsh environmental allergens, and crazy climate phenomena, you need a product that will truly clean your skin without stripping it. Thankfully, there is a product that does wonders in thoroughly cleansing your skin to leave it wonderfully clean, the Dermalogica PreCleanse Balm.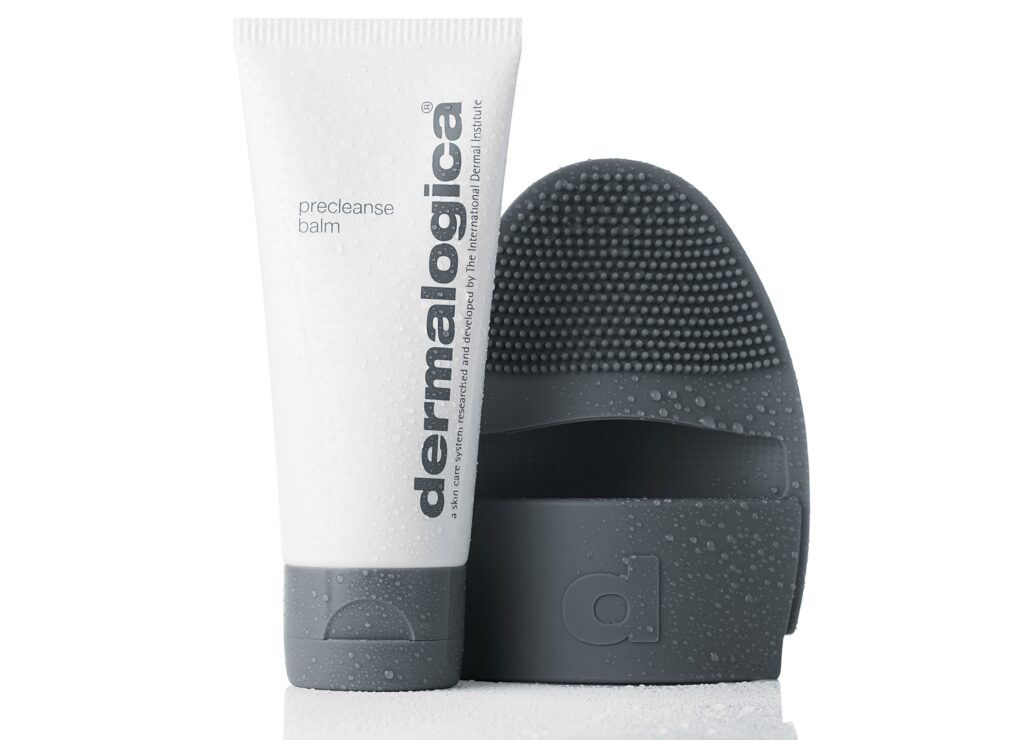 The Dermalogica PreCleanse Balm ($45.00) is "step zero" in Dermalogica's exclusive Double Cleanse technique. It attracts and dissolves the layer of buildup that typically blocks your regular cleanser. This unique cleansing balm cuts through the buildup in just one application, setting the stage for your healthiest-looking skin ever. We've been using it for a few weeks now and not only has our skin improved from being truly clean, our face looks less oily. We're also enjoying supple and soft skin as the temperature outside continues to decrease. A water-activated formula that transforms from a balm to an oil, the Dermalogica PreCleanse Balm is an innovative take on Dermalogica's iconic, top-selling PreCleanse Oil.
This oil-based cleanser is ideal for normal to dry skin types. It features a Natural Biolipid Complex that locks in hydration and reinforces the skin barrier while Apricot Kernel Oil helps nourish the skin – AND it comes with a double-sided, ergonomically-designed mitt for enhanced cleansing and exfoliation! How do you use it? Check out the easy steps below:
Step 0: Dispense the balm onto the cleansing mitt or directly to the dry palm of your hand. Massage into dry skin. Add water to emulsify and transform the balm into a lightweight cleansing milk. Rinse.
Step 1: Apply your Dermalogica Cleanser to remove any leftover traces of PreCleanse Balm and impurities for a professional level of clean. Skin is left soft, nourished and ready to receive the benefits of your regular skin care regimen.
The Dermalogica PreCleanse Balm comes in a 3.0 oz/90 mL tube with the cleansing mitt and retails for $45.00. Find it at leading Dermalogica Spas and Salons, Ulta Beauty, Bluemercury, and www.Dermalogica.com.