The new normal has finally settled on us and, in true form, a fashionable trend has emerged to match — travel wear to protect yourself. You can now look stylish and stay safe at the same time, which is a big hurrah for fashion enthusiasts! As you admire the gorgeous designs in different prints of this new line of travel wear, keep in mind that even if you wear a mask, you should still practice social distancing. This is especially important when you're indoors or around people who don't live within your household. Safety measures need to be upheld because we are still in a pandemic, and it is each person's individual responsibility to keep themselves and those around them safe.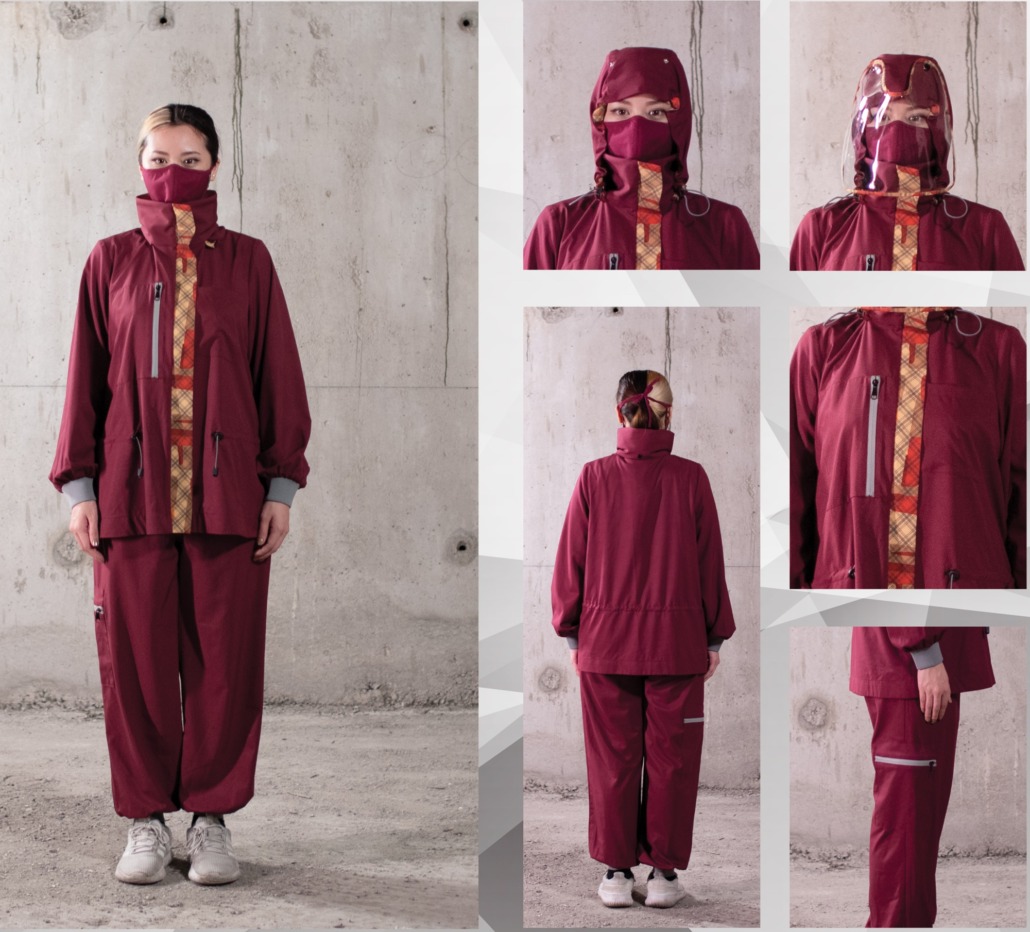 MIKA is a self-sanitizing, reusable protective travel wear and is powered by HeiQ V-Block. This is an intelligent Swiss textile technology that is added to the fabric in the final stage of the textile manufacturing process, creating a protective, fashionable item of clothing that:
Shields your body from airborne particles and microorganisms that float around in the air
Is compact and comfortable to wear
Is self-sanitizing due to the inbuilt anti-microbial properties. It inhibits the growth of microorganisms on its surface, which is important considering that some can live for months and multiply on the surface of textiles
Can be washed at temperatures reaching 140 degrees Fahrenheit and reused up to 30 times
Works for different occasions from commute to travel and running daily errands
Is hypoallergenic as it is made out of cosmetic ingredients, 72% of which are bio-based
Is sustainable due to its washable nature, unlike regular Personal Protective Equipment or PPE that get tossed out after each use for purposes of sterilization and safety.
Is water repellent, so you can comfortably commute even in the rain
Is light, cool, and breathable, taking away the typical sweatiness that comes with wearing traditional full-body personal protective gear
Comes with a convenient, waterproof traveling pouch
Has adjustable drawstrings and toggles, so you can adjust it to your body size or wear it in an outfit you enjoy
Has plenty of pockets in which you can keep your notebooks, passports, and other things you want close by. Shut them tight with water-resistant zippers that will keep droplets of rain out
Has an optional easy-on face shield that you can snap on for added protection when in busier areas
Comes in 3 unisex styles named Active Tracksuit, Easy-On Poncho, and the Professional Jumpsuit. There are also 7 color options to choose from with both plain and printed designs and sizes for kids as well.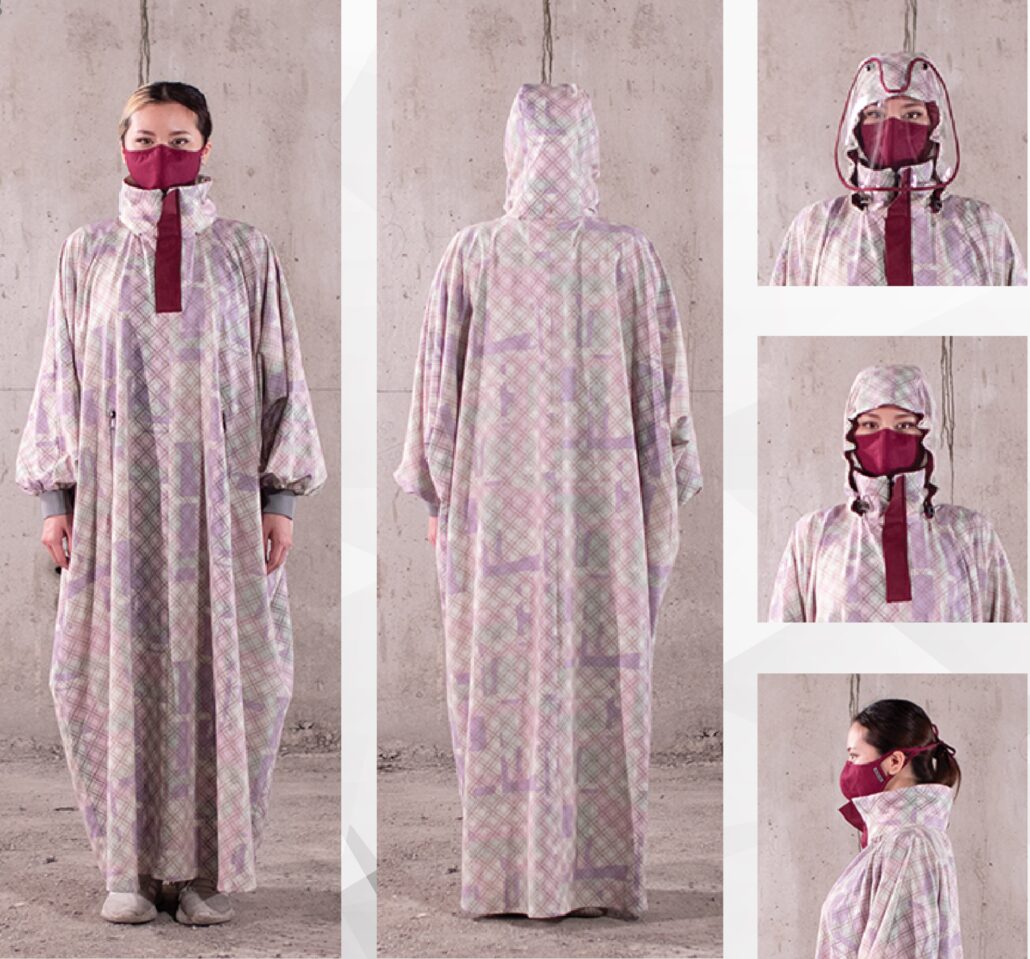 We have all witnessed the spikes in infection rates and hopefully know by now how easy it is to carry and spread viruses around and are doing everything we can to avoid it. Professionals providing essential services in hospitals are at the forefront and the two top reasons for infection in hospitals are due to dirty hands and poor disinfection practices. If you are in this sensitive field, you can take extra steps to keep the people you interact with outside the hospital safe from infection by making sure that any pathogen on your clothing has minimal chance of surviving your daily commute.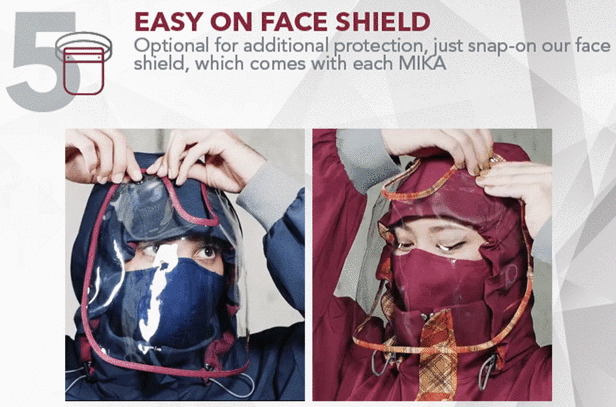 Bill Cunningham said "Fashion is the armor to survive the reality of everyday life" and in the case of MIKA, this quote becomes rather literal. Taking measures to stay safe has never been easier and with fashion incorporated into it, it's also fun. Safe doesn't have to be serious and boring anymore. You can now add some color into the gray atmosphere that the pandemic has left in its wake by rocking gorgeous, safe, and sustainable prints from MIKA!