In all honesty, you don't have to convince anyone that enjoying a glass or two of wine is fun but when the wine is housed in fun packaging, well that's another story. If you currently live somewhere where winter is currently king and have friends or family who reside in or are vacationing somewhere tropical and posting photos, you're probably really envious. We may not be able to grant you the wish of physically being somewhere warm, but we can get you there mentally with Friends Fun Wine. What makes Friends Fun Wine exceptional wines to enjoy during any snowstorm, frigid winter's night or Wednesday? This pioneering range of low-alcohol, fresh and light wine-flavored beverages just launched its newest bottle design for their three most popular flavor pairings: Red Sangria, Strawberry Moscato, and Coconut Chardonnay.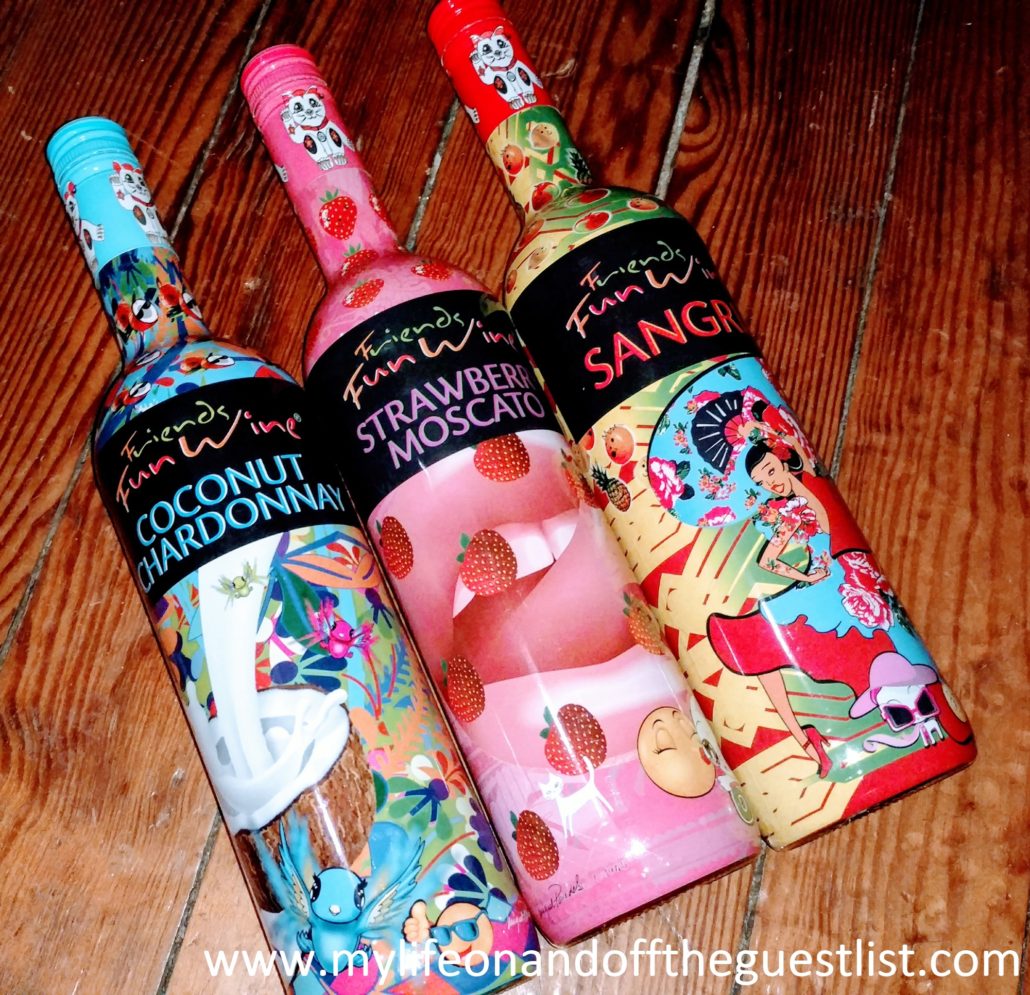 Tapping into the ever-growing trend of unique, Instagrammable moments, the Miami-based Fun Wine (the brand is also inspired by the sunny city) worked with world-famous graffiti artist Miguel Parades to create one-of-kind bottles that immediately become keep-sakes and works-of-art. This range of flavored wine drinks is a great alternative to beer and the traditional formats of wine, allowing you to enjoy wine in a new and refreshing way. The Coconut Chardonnay boasts the smoothness of Chardonnay with the exotic flavors of coconut and the unexpected hint of pineapple undertones. It perfectly captures what Miami tastes like. The Strawberry Moscato celebrates the fruity refreshing taste of strawberry and the crisp aroma of a Rosé Moscato wine as it flirts with your taste buds. Last but not least, the Red Sangria is a fruity, flirty and inviting blend with distinct notes and characteristics of the ripe fruit juices used in its creation. It's bold and refreshing, a perfect drink to get you in a warm weather state of mind.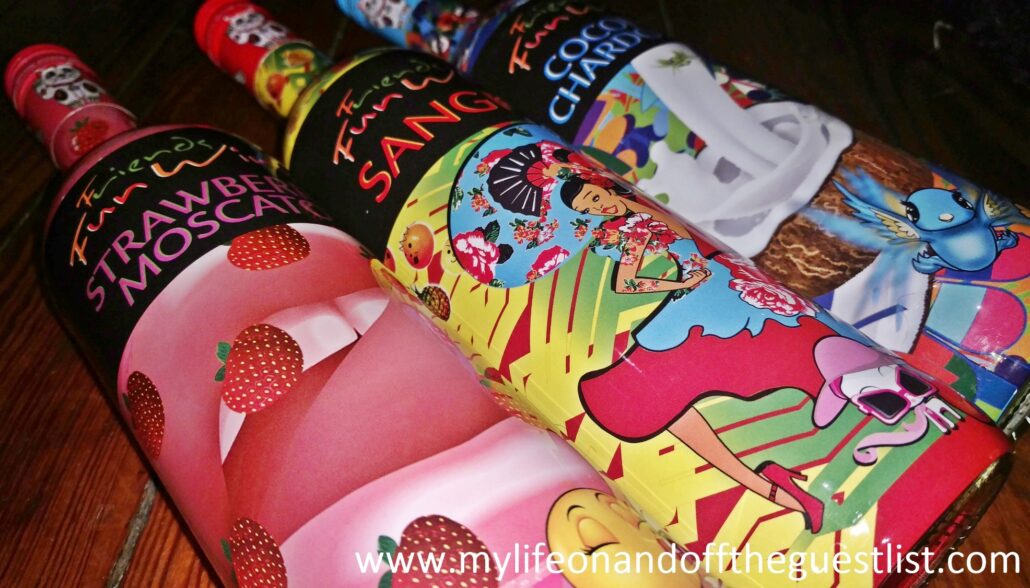 Inspired by the electric Miami culture, World-Renowned Graffiti Artist Miguel Paredes, known for his explosive and bold design style, offering a perfect marriage of graffiti, landscape and pop art.
 "My sense of design and art has many parallels with the Friends Fun Wine brand," said Mr. Paredes, Artist and Chief Design Officer of the company."This bold product and what it offers to people around the world inspired me to create images that are both strong in their color and palette as well as encompassing evoking images and designs that appeal to people everywhere." "We are thrilled to welcome Miguel to the team," smiled Joe Peleg, "Bringing our unique brand to life through the art world is a way of connecting with our fans and consumers that crosses cultural boundaries and geographies. Miguel's vision perfectly matches ours, and we are pleased with the reaction to our new bottle designs from our international business partners."
Friends Fun Wine is available on five continents, The Americas, Europe, Asia, and Africa. It has about 50% of the alcohol and calorie content of traditional wines and contains 71-94 calories per serving. The Friends Fun Wine range is currently available in a 750 ml (25.36 oz.) bottle, with a 350 ml (11.5 oz.) version coming soon. Both feature an alcohol content of 5.5% Alc/Vol.