What better time than Black History Month and New York Fashion Week to highlight an African American designer that's quickly becoming a household name. He already has some A++ celebrity fans and has caught the eye of major retailers, and fashion publications. If you haven't gotten acquainted with Romeo Hunte, get ready to have his name permanently etched into your memory bank. For this season, Romeo Hunte featured a very striking assortment of outerwear.  The Romeo Hunte New York Fall Winter 2018 Womenswear collection boasted shearlings, fox furs, mixed fur with patchwork, PVC, and reversible raincoats, and cropped jackets. Feast your eyes on all the melanin magic below: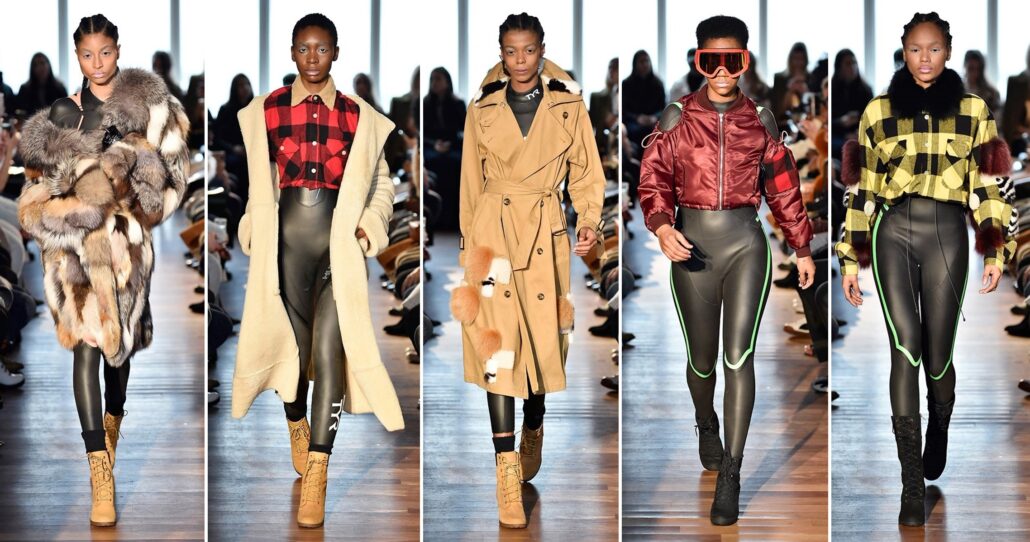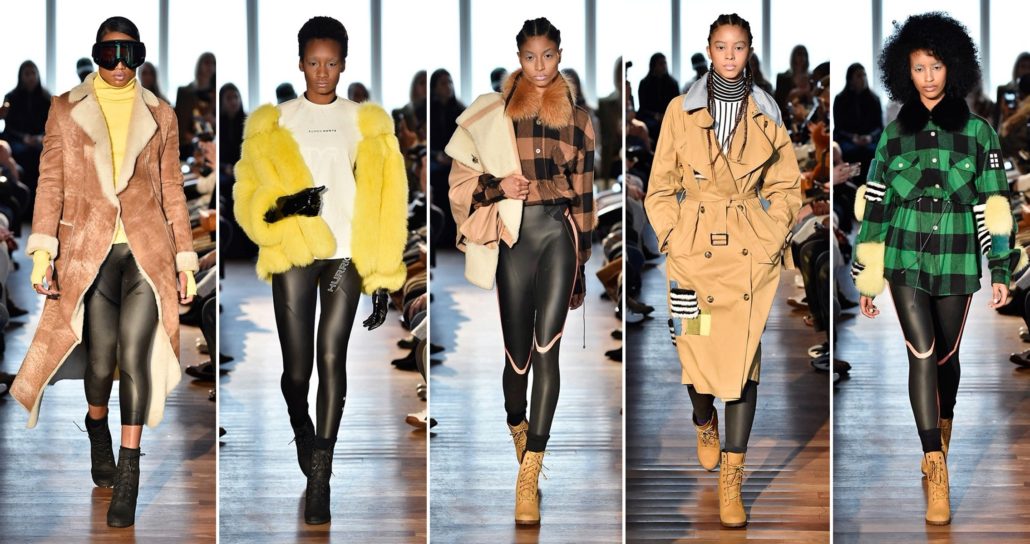 With this Romeo Hunte New York Fall Winter 2018 Womenswear collection, we see a revised and an amped array of his existing signature outerwear styles being reinvented with bold details. Created for the powerful woman on the go, this collection features classic outerwear with transformable details and exquisite furs trimmings; shawls fashioned with textured materials, raincoats that are reversible and trimmed with fox fur, and sleek styles inspired by the combination of Aspen chic and luxe streetwear. This made for a stunning collection loaded with modern classic shapes that are luxurious, transitional and complimentary to any pieces in your closet.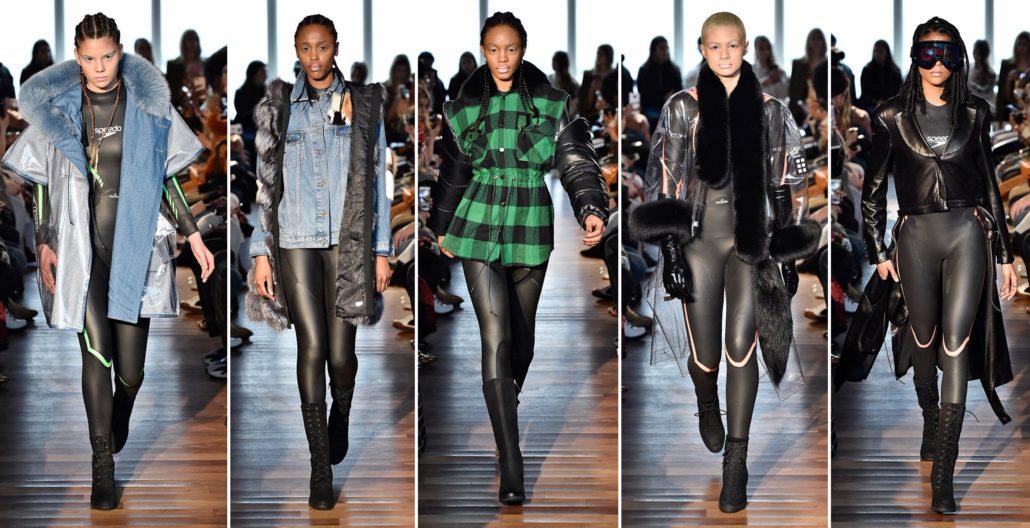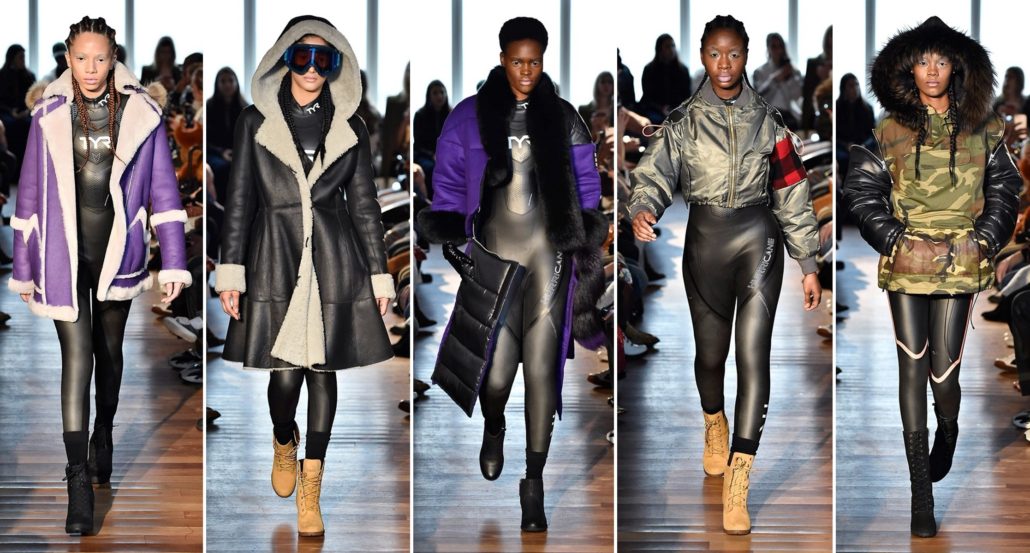 We personally love any outerwear that has a dramatic flair, so of course, we adore almost all of the pieces from the collection. We want all the shearlings, that stunningly vivid yellow fur jacket, the super chic camel trench coast with fur poms, the transparent PVC and fur jacket, and the beguiling camel fur with a detachable bottom (swoon).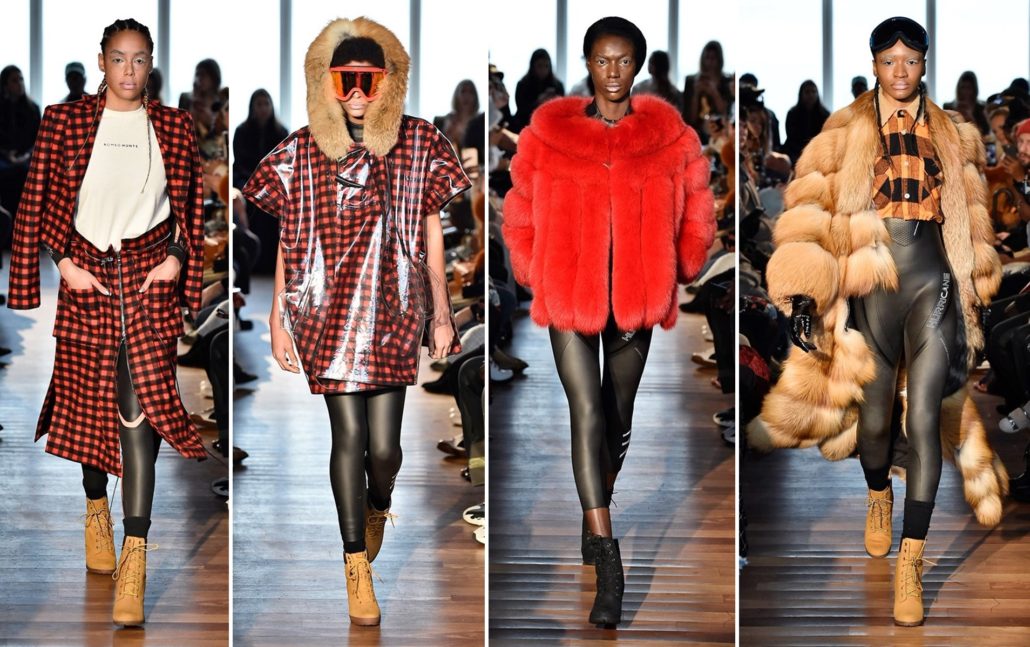 Romeo Hunte New York is a definitive luxury women's streetwear brand. It's a perfect balance of feminine and masculine silhouettes with intricate and surprising design details. We can't wait to see more from this powerful and impeccable luxury outerwear brand. Popular pieces from the line include their signature buffalo check shawl, which is transformed in PVC and wool materials, is representative of the core elements of the Romeo Hunte brand.
What are your thoughts on the looks from the Romeo Hunte New York Fall Winter 2018 Womenswear collection? Any favorite coats you'd love to see in your closet?