Multiple Independent Designer Awards winner, Christopher Belt has teamed up with Seoul, Korea Handbag brand Harrian to launch a new affordable luxury handbag collection and we had the pleasure of attending the launch event. The Christopher Belt and Harrian New York handbag line features a collection of mid-tier to high-end handbags created with inspiration from the world of architecture, furniture, and fashion. Handbag designer Christopher Belt is a fan of angular lines and details that are prevalent throughout the collection.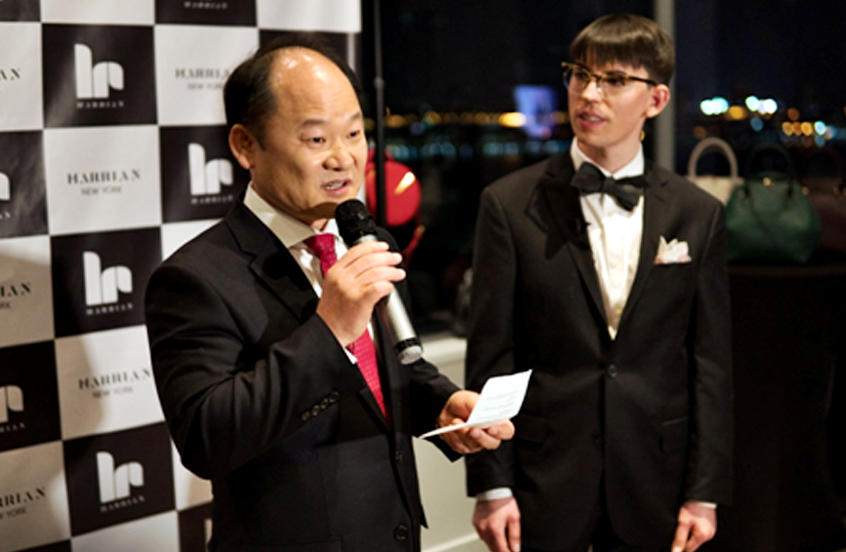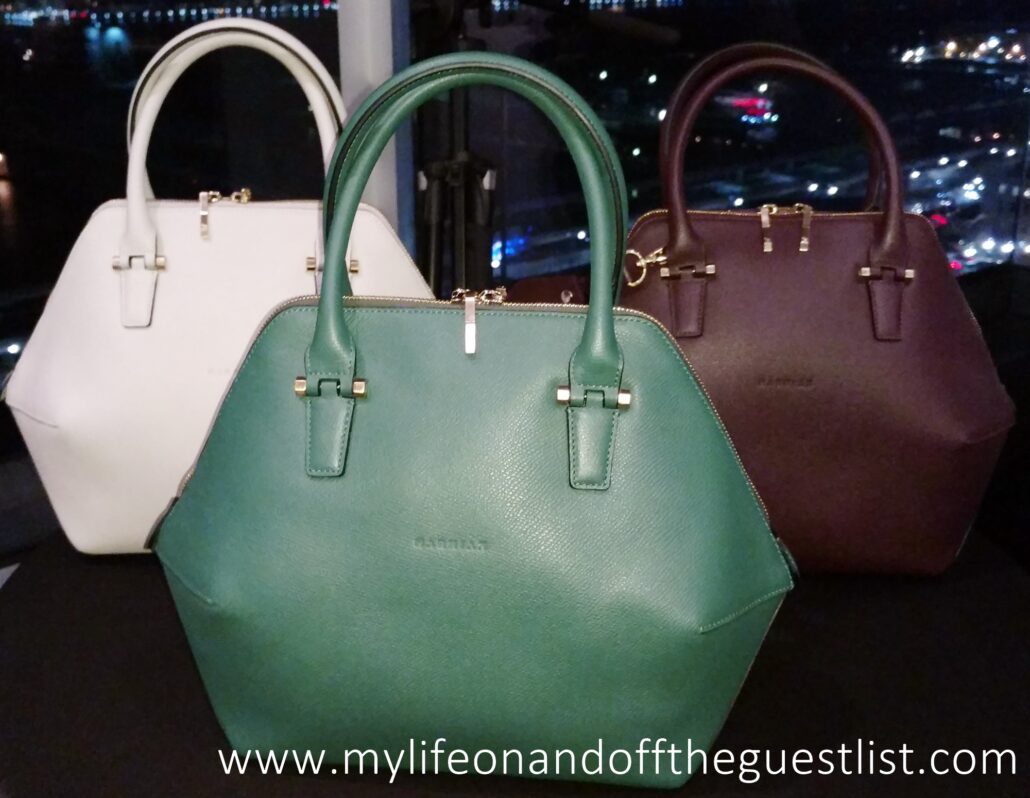 What started out as a small Manhattan boutique in 2014 is primed to become one of the most sought-after ranges of handbags. Each item in the Christopher Belt and Harrian New York handbag line is carefully created to reflect wit, elegance, and style while maintaining a "go anywhere" functionality. Chic and street-sensible, the Christopher Belt and Harrian New York handbag collection features something that will appeal to virtually every woman.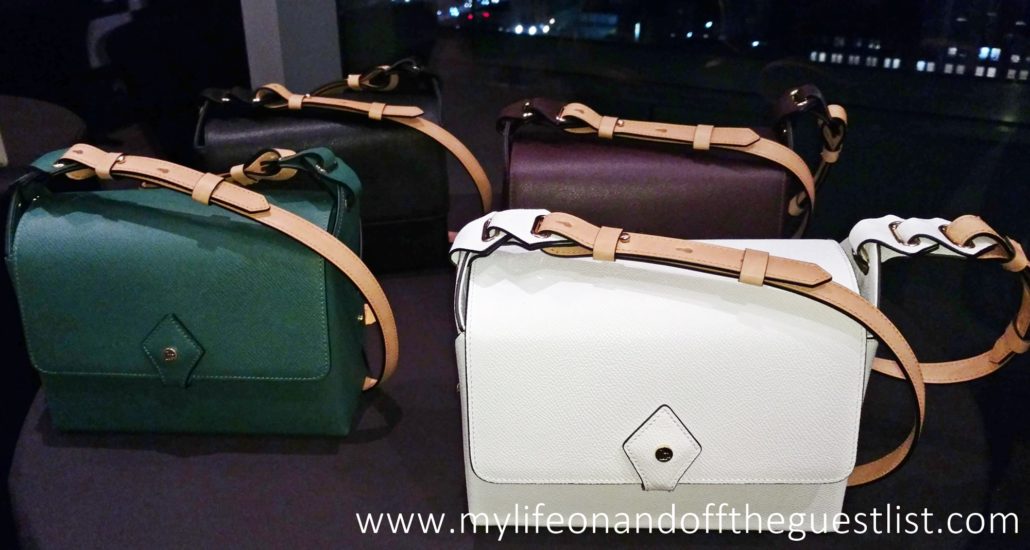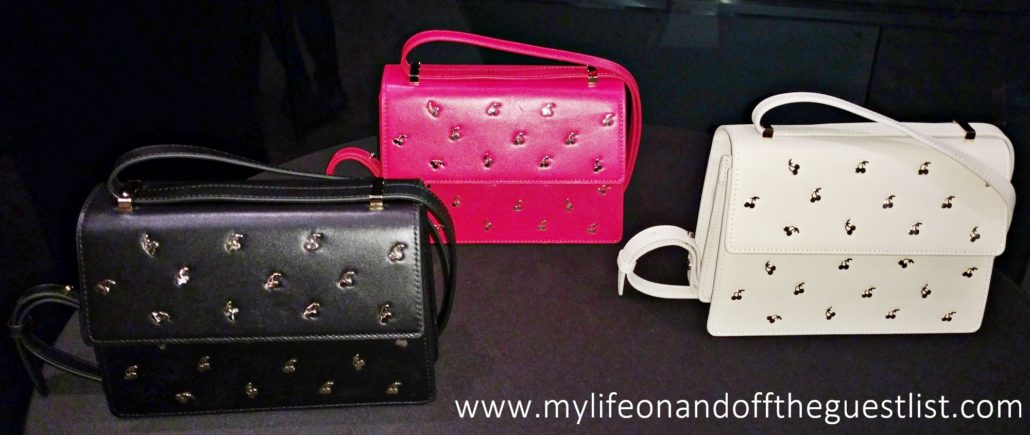 Every handbag from the Christopher Belt and Harrian New York handbag collection is beautiful but we do have our ultimate favorite styles. Top design choice for us is the hexagon shaped Galeforce Tote (the first handbag pictured). The minimal style handbag features short handles and a long shoulder strap in a two-way style that screams luxury. The circular Ticktock Crossbody (featured below in red) is inspired by the concept of time. The bag features Hermes embossed leather in a trendy circular shape with a triangular bar decoration to represent the hand of the clock, a short handle, and a removable long shoulder strap. The chic Cherry Bomb Retro Mini Cross Back boasts imported Italian leather, is decorated with gold cherries all over the front, and features an adjustable shoulder strap.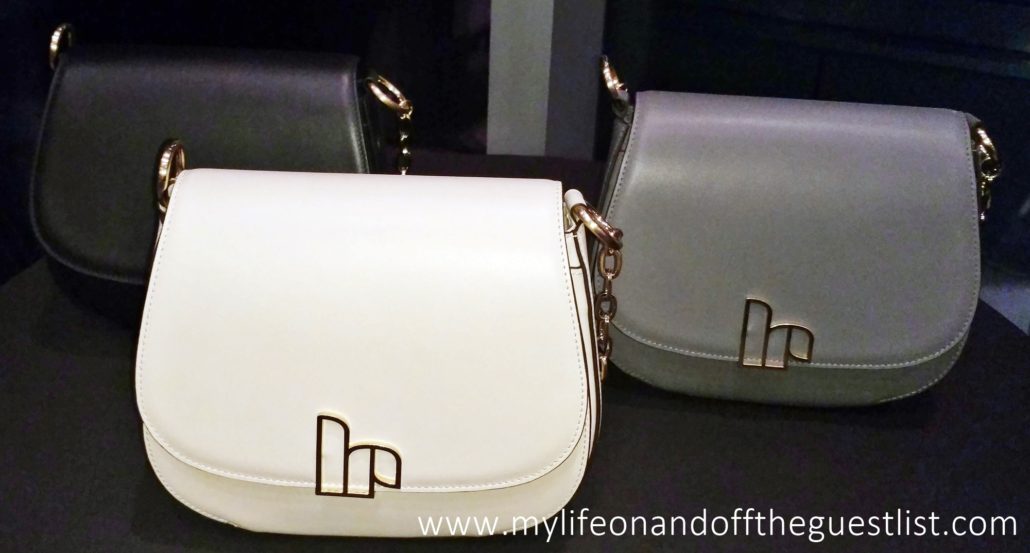 For those who love classic and minimal styles handbags and purses, styles like the rectangular shaped Empire, the rounded bottom Velocity, and trapezoid-shaped Scamper bags are perfect fits for your sophisticated and timeless tastes. We love these stunning bags and look forward to seeing more from Christopher Belt and Harrian New York.
What are your thoughts on this new handbag line? Which styles are your favorites?