Let's face it, enjoying a cocktail or two is always fun, but it does tend to leave you a little dehydrated. After we enjoy a few cocktails, we always find ourselves reaching for a glass of water to combat the decrease of our body's natural anti-diuretic hormone (we all have it….it's why you go to the restroom more often). This is changing! We were recently introduced to a new light and refreshing low-calorie, clean and simple spiked sparkling water. Yes, we did say spiked sparkling water. Say hello to Truly Spiked and Sparkling Water, a spiked sparkling water with a little kick…or rather, a buzz.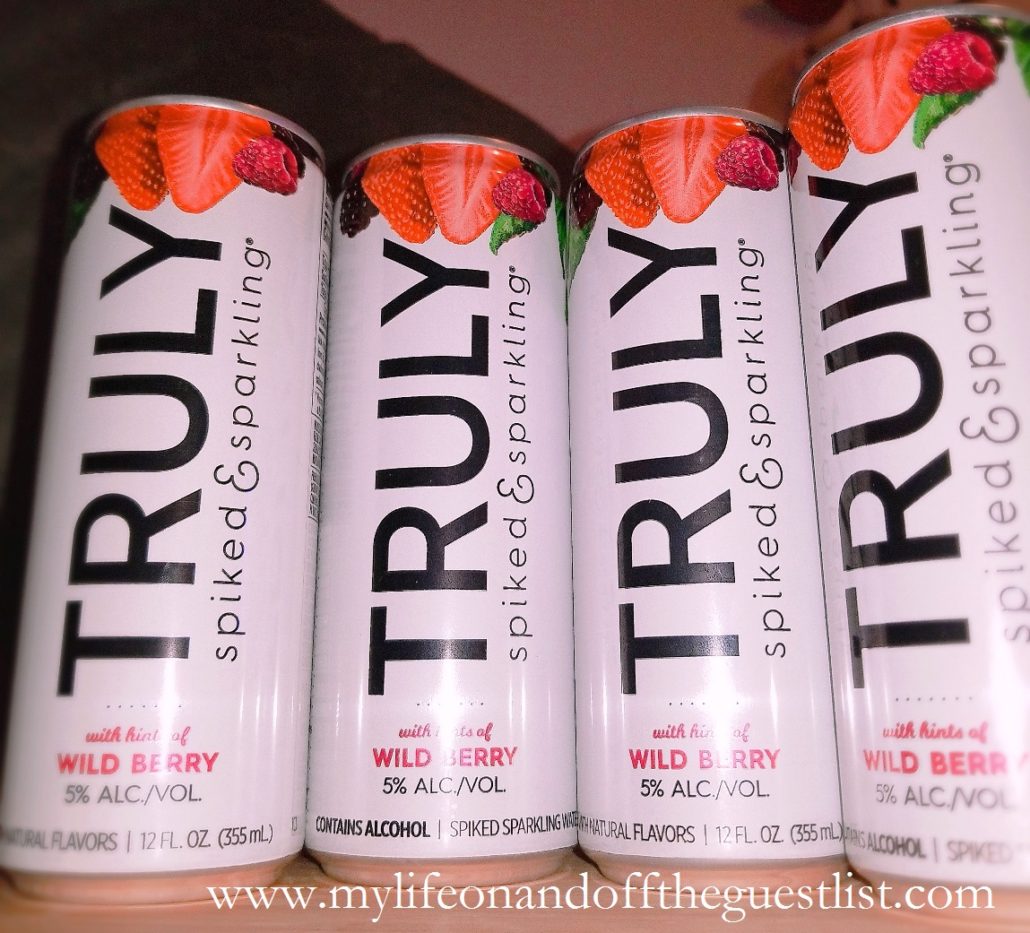 When trying to diet or just eat and drink healthy, alcohol is usually one of the first things added to your "can no longer enjoy anymore" list, but with Truly Spiked and Sparkling Water, there is no need to make that sacrifice. Truly Spiked and Sparkling Waters are just 100 calories and 2 grams of carbs per serving, gluten-free and made with simple ingredients, with nothing artificial – no artificial flavors or sweeteners of any kind. It is the is the lowest-calorie and lowest-carb spiked sparkling water available at only 5% ABV. This is a great alternative to light beer because it has fewer calories and carbs than beer. It's also a great alternative to the heaviness of cocktails or wine, plus it's better for you than beer, wine or cocktails.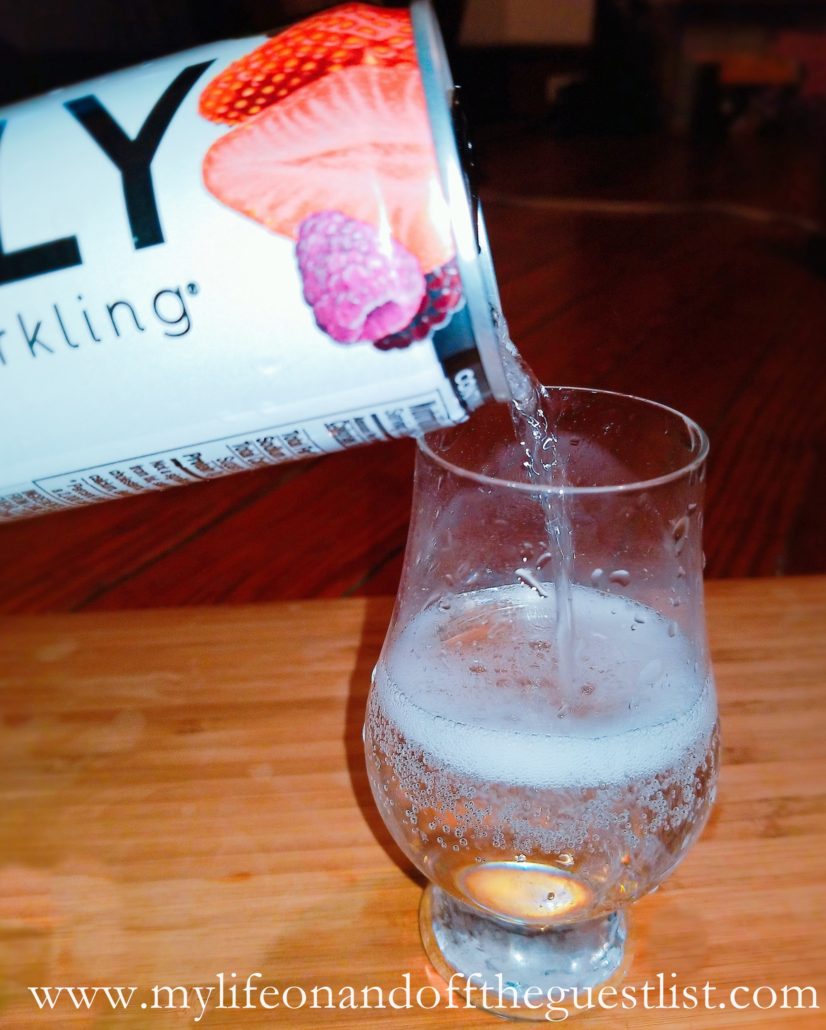 Truly Spiked and Sparkling Water comes in eight truly refreshing flavors – the above newest flavor Wild Berry (a mix of California strawberries, raspberries and Marion blackberries that brings a hint of the natural sweetness and juiciness of fresh picked berries); Colima Lime (a slightly tart taste with a crisp, subtle sweetness); Pomegranate (a crisp and refreshing drink with a hint of juicy pomegranate); Grapefruit & Pomelo (citrusy, tart and tangy with a hint of sweetness from the Pomelo fruit);  Lemon & Yuzu (a refreshing delight of juicy lemon tartness and fragrant Yuzu, a Japanese citrus fruit); Sicilian Blood Orange (a refreshing, sweet, mellow and delicious taste from the exotic cousin of the traditional orange); Blueberry & Acai (sweet and tart blueberry mixes with the exotic and antioxidant-rich Brazilian acai berry); and Raspberry & Lime (a thirst quenching blend of the ripe sweetness from California raspberries and the crisp citrus twist from lime.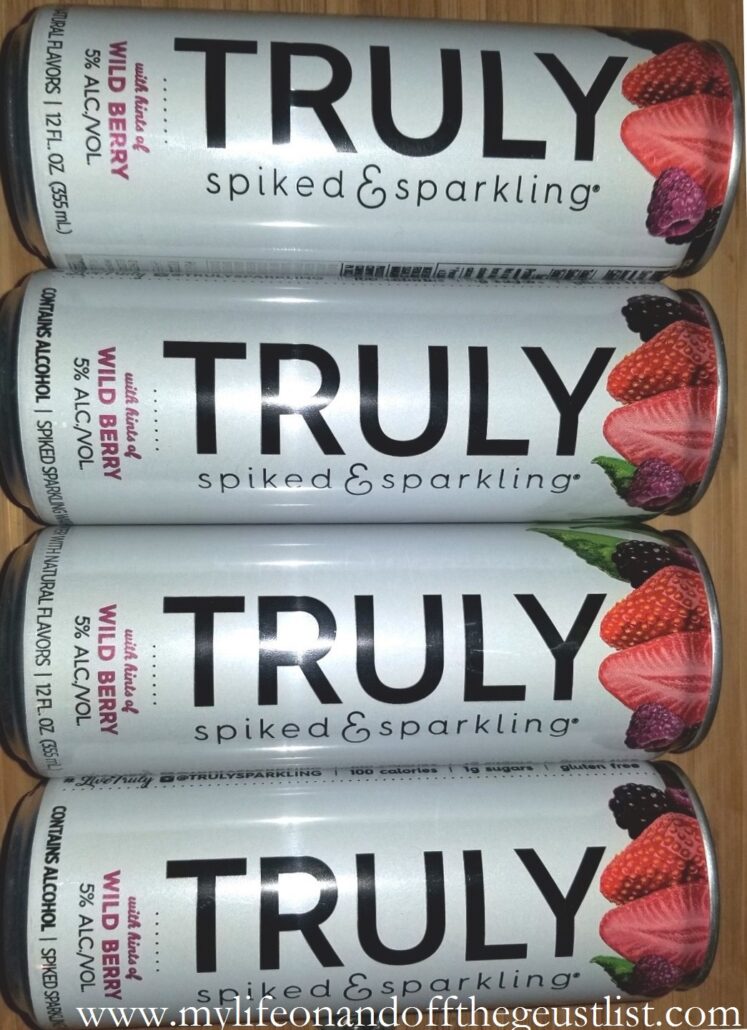 Believe us when we say this is TRULY the refreshing go-to sparkling water for those who love staying balanced but also love a good time. The Truly Spiked and Sparkling Waters are available in 6-pack slim cans, 12-pack slim cans, and 16 oz. cans. Get your favorite flavors at Whole Foods, Target, Rite Aid, Fresh Direct, Trader Joes, Fairway, and Intercontinental Hotels and Resorts. Are you ready to be truly refreshed?