Unfortunately, if you have tried to travel these past couple of weeks, you've most likely experienced major travel pains. It's gotten to the point where travel plans are being postponed to a later date. If you're part of the unlucky few that have had to postpone their summer vacation, we're here to introduce you to Del Mar Margarita Wine Cocktails, a vacation in a bottle.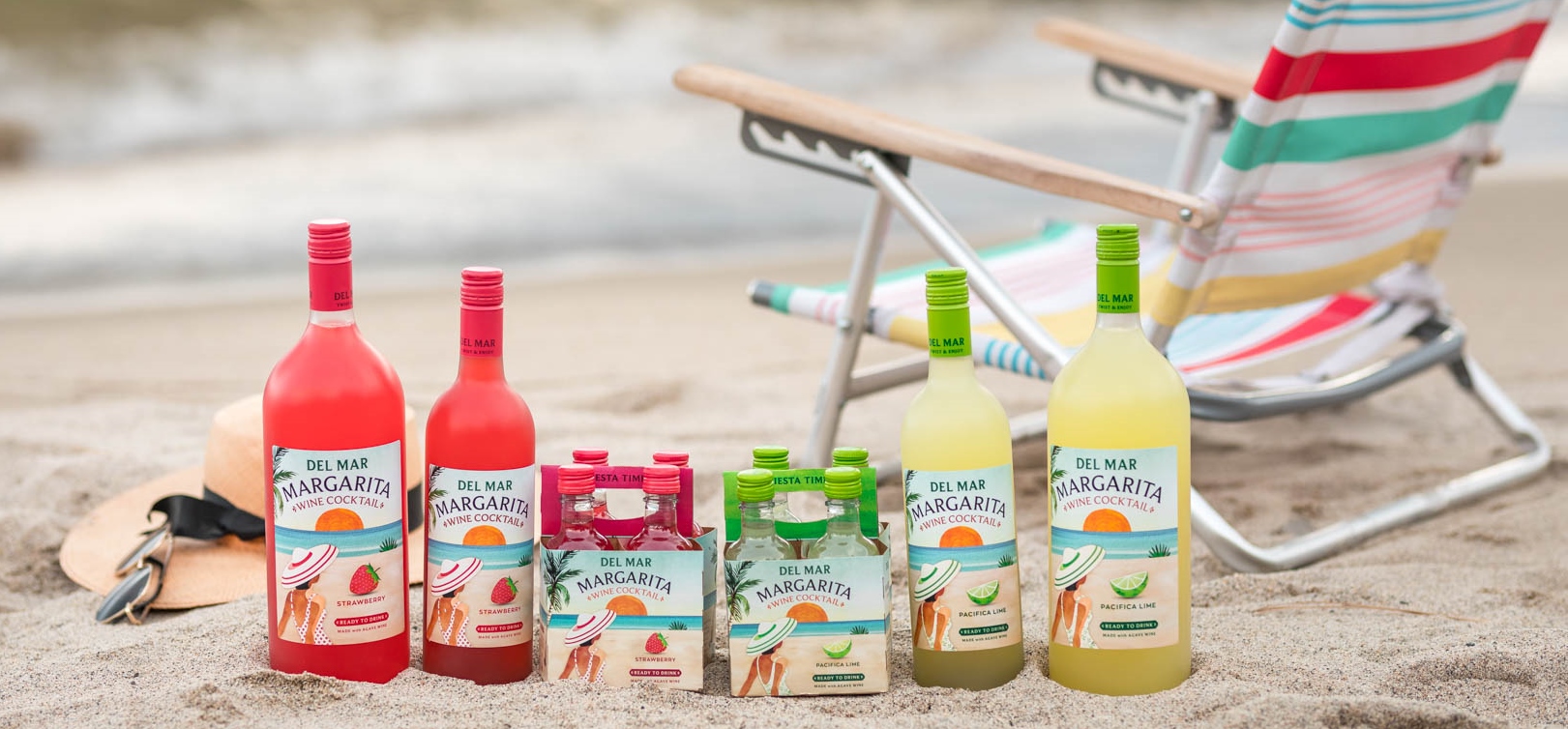 The ready-to-drink Del Mar Margaritas, beach-inspired Pacifica Lime, and Strawberry wine cocktails are crafted in the Mexican tradition. They are vegan, gluten-free, and absolutely delicious. The vacation-inspired offerings transport you to the beach with every sip of their bold flavors. You'll love the taste of agave wine blended with real lime and strawberry juices.
As stated above, both flavors of Del Mar Margaritas are crafted with wine made from the agave plant; the base in craft tequila spirits. Agave wine is a fortified wine made from fermented agave plants. The result is a lower ABV agave-based alcohol that delivers tequila-like flavors and aromas without the tequila burn. Together, these ingredients deliver a lower ABV than traditional margaritas, all while maintaining the classic aromas of, and the tempting taste of tequila.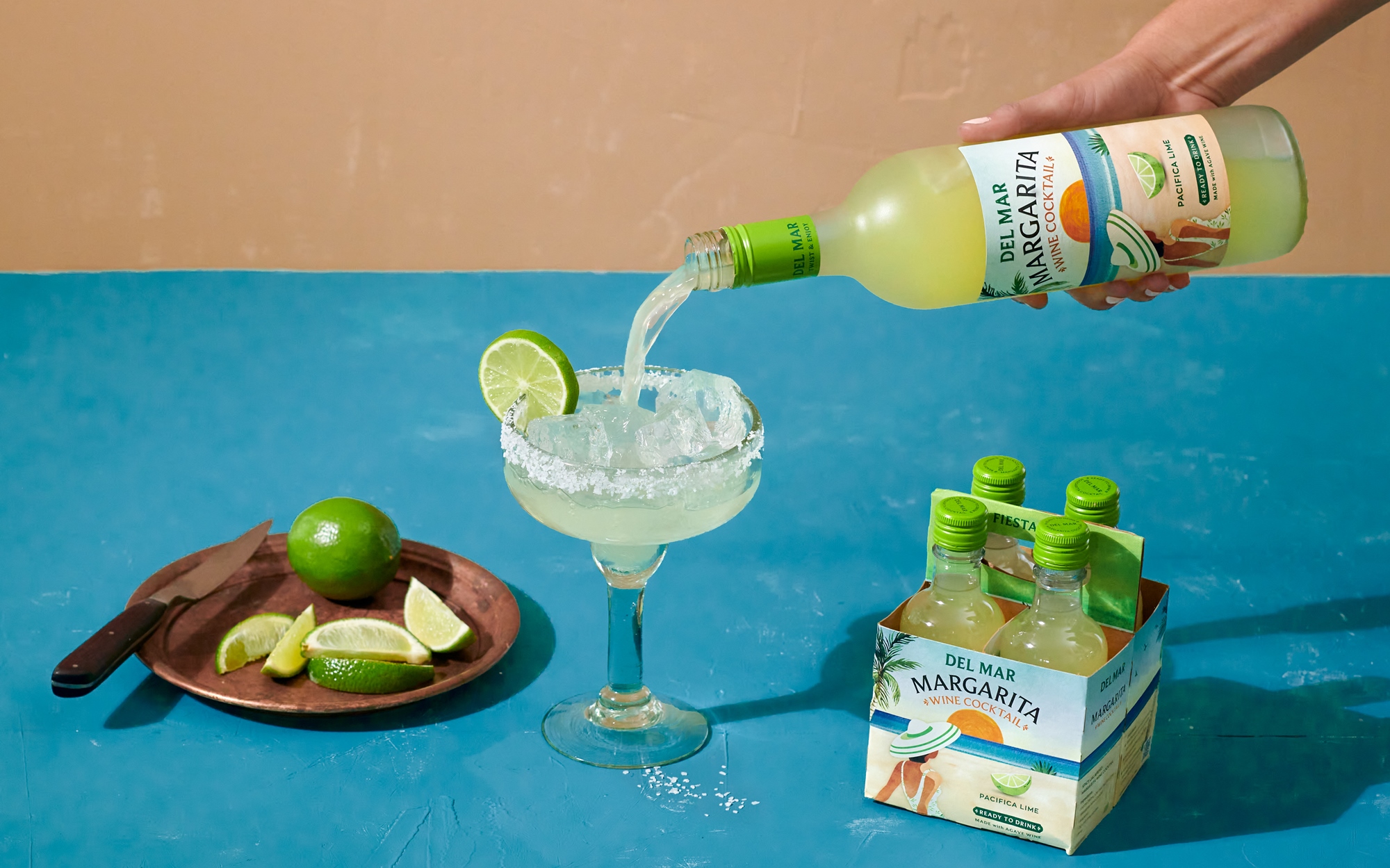 Refreshing and tangy, Del Mar Pacifica Lime Margarita opens with zesty notes of real lime juice accompanied by fresh flavors of organic Blue Weber agave from Jalisco, Mexico. It boasts a refreshing and juicy mouthfeel, topped with a fresh and crisp finish.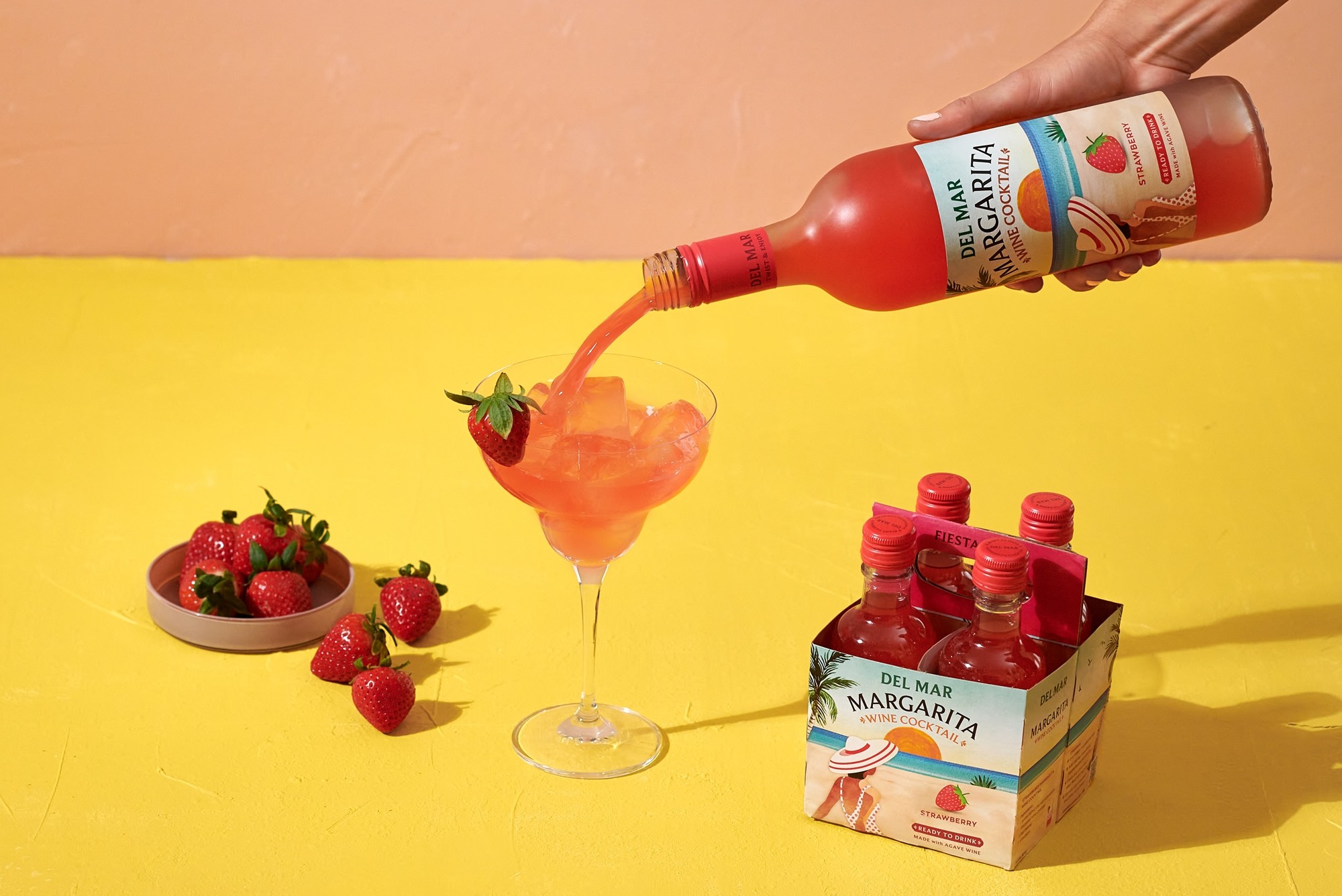 Del Mar Strawberry Margarita delivers the same juicy mouthfeel, accented by sweet and succulent notes of real strawberry. Sweet and succulent, this delightful thirst-quenching wine cocktail is the perfect way to celebrate the summer season.
Like its namesake oceanfront city, Del Mar Margarita Wine Cocktails evoke a beachside state of mind. This ready-to-drink margarita brings you to the beach and the good times in the sunshine. Kick off your summer with a journey to the beach with the classically delicious Del Mar Margarita Wine cocktails. With one sip, you'll escape to a flavorful and fun summer vacation.
Available in three made-for-summer sizes, 187mL 4pk, 750mL, and 1.5L, you can purchase Del Mar Margarita Wine Cocktails on www.onestopwineshop.com and local liquor stores near you.