Anyone who uses any skincare products knows it usually takes up to 4 weeks to start seeing results…..usually! Unfortunately, since it takes so long to show results, we sometimes either forget or just lose interest and the skincare products end up taking up shelf space in our beauty cabinet. There is one luxury skincare brand cutting the visible results time down to 1% of the standard time, VERTERE Skincare. With the VERTERE Skincare Dramatic Transformation Cream SPF 18, you will start to see results in only 3 days.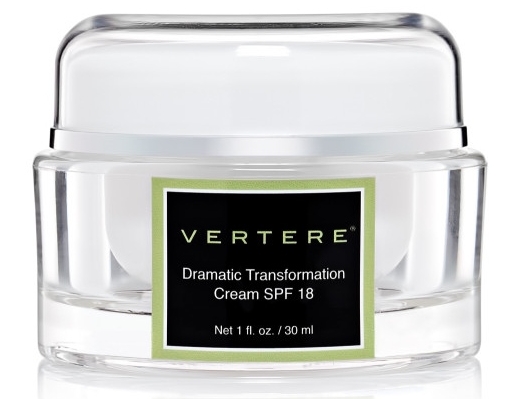 It's promise of visible results in about 72 hours, results that would take other products weeks or months to provide, it what makes VERTERE Skincare Dramatic Transformation Cream SPF 18 unique.  Its patented formula contains more than 60% of clinically active ingredients that smooth, brighten and clarify the skin while providing moisture that lasts all day.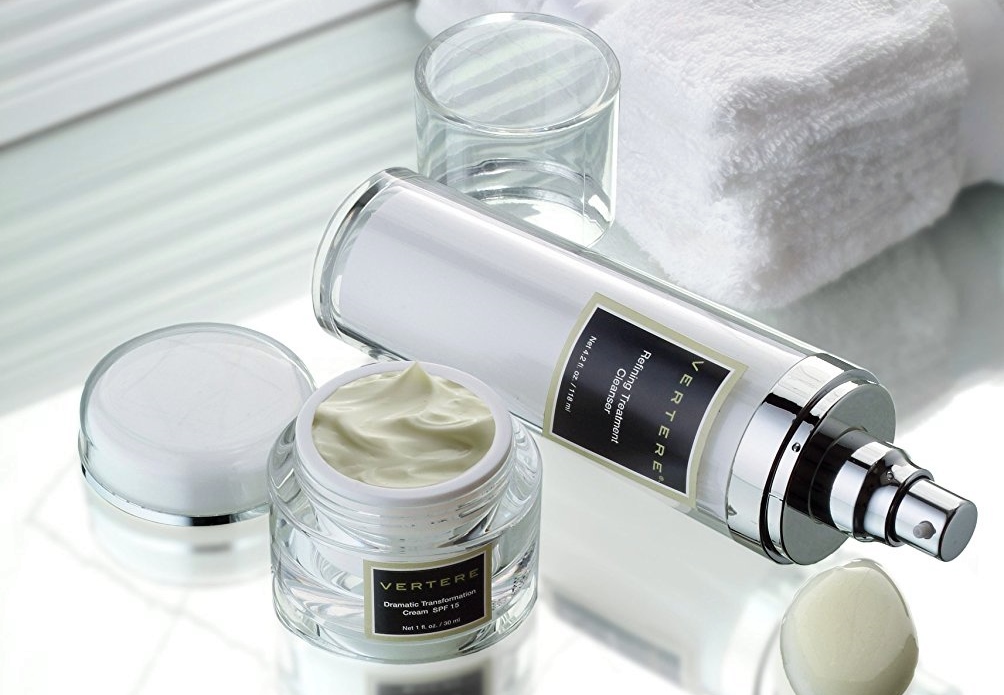 The VERTERE Skincare Dramatic Transformation Cream SPF 18 is a 5-in-1 product that not only luxuriously hydrates and offers sun protection but also smooths wrinkles, brightens dark spots and eliminates imperfections (even those annoying breakouts that should not happen once we're well beyond our teen years). We've been using it for the past 4 days and we have noticed a difference in our skin's luminosity. This was confirmed when the day after an alcohol event where we had lots of cocktails and limited sleep, a friend complimented how our skin was glowing and we look thoroughly rested……we couldn't help but laugh at how there was a big difference between how we looked and how we felt.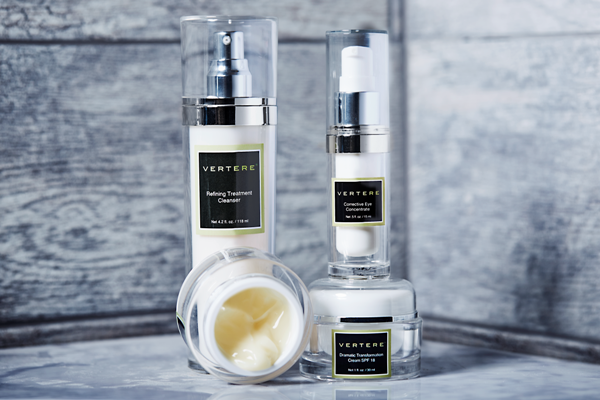 The VERTERE Skincare Dramatic Transformation Cream SPF 18 ingredients include lactic acid, salicylic acid, Alpha Arbutin, multiple peptides, antioxidants, vitamins, and botanicals.  It inhibits tyrosinase synthesis that is key to help brighten dark spots and inhibit them from reappearing. The luxuriously textured yet non-comedogenic cream may be used by all skin tones and types. This fast-acting, anti-aging cream is available in two sizes, 30 ml which is available for $135.00 and an 8ml travel size for $42.00. Are you ready for great skin in 72 hours? Both sizes are available for on www.vertereskincare.com.