Sparkling Ice has just launched a NEW limited edition Mystery Fruit Flavor and contest. Do you think you can guess the mystery flavor for the chance to win over $45,000 in prizes? The limited edition, mystery fruit flavor joins a vast assortment of flavors that includes Black Raspberry, Orange Mango, Pink Grapefruit, Kiwi Strawberry, Coconut Pineapple, Pomegranate Blueberry, Peach Nectarine, Lemon Lime, Crisp Apple, Classic Lemonade, Strawberry Lemonade, Cherry Limeade, Strawberry Watermelon, Black Cherry, Grape Raspberry and a new Ginger Lime that launched earlier this year.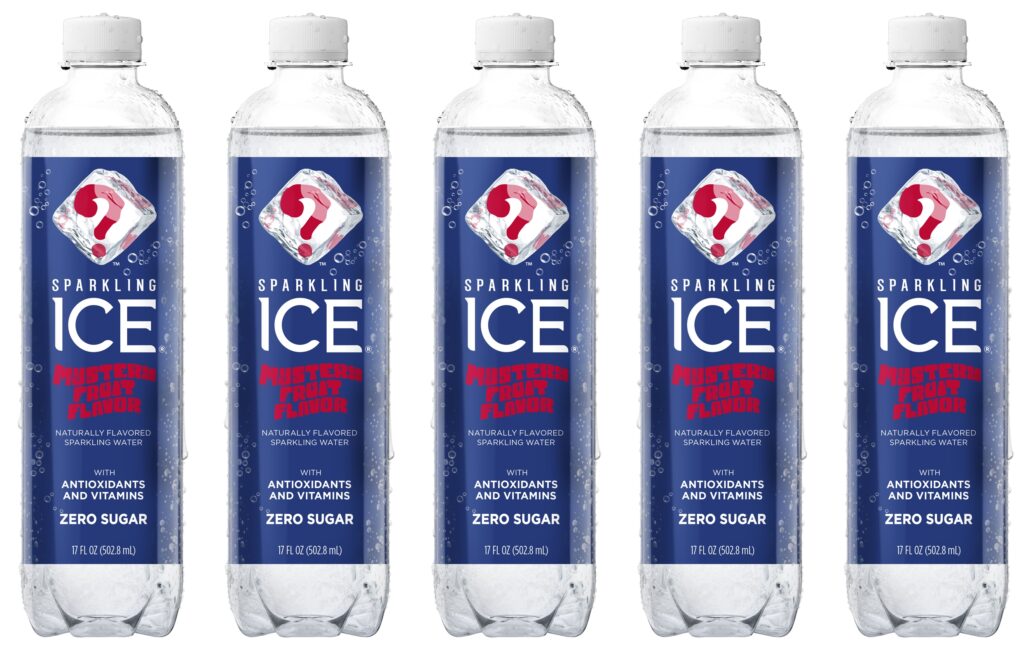 The Sparkling Ice Limited Edition Mystery fruit flavor will be available in retailers nationwide beginning this week through the end of July 2018. Wrapped in a distinct blue and red packaging with a question mark inside the brand's signature three-dimensional ice cube, the new limited-edition Mystery fruit flavor offers a clear carbonated beverage balanced with just the right amount of fizz. As with all the other Sparkling Ice flavors, the limited edition Mystery fruit flavor is a zero calorie, zero sugar beverage made with antioxidants and vitamins.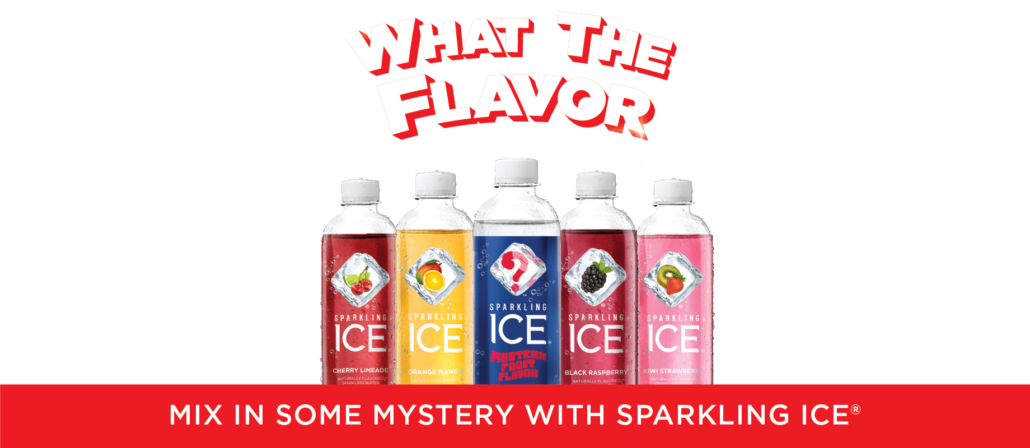 The flavor will not be announced until the end of the summer season, so until then, you'll just have to place your bets on what you think the fruit flavor by sharing your guesses on Instagram or Twitter with the hashtag #WhatTheFlavorSweeps. But your guess can help you win big. You can also submit your guesses on Sparkling Ice's Facebook page. What can you win? How about an all-expense paid VIP trip to a major music festival in April 2019! A Bose Sound System, Sonos Wireless Speakers, iTunes gift cards, a year of FREE Spotify, and more. The contest opened on May 15th and will last through July 31st, 2018. Better start guessing!
For more information about Sparkling Ice products and flavors, please visit www.SparklingIce.com, www.facebook.com, www.Twitter.com, and www.instagram.com.