We know chocolate is really good. Some can also be good for you, but, today, we're celebrating chocolate that's doing good things. RED Chocolate, the premier reduced sugar chocolate company, has launched its plan to offer a donation option on its website with every purchase. The donations will benefit the American Heart Association (AHA) and support their research on various heart diseases and conditions. In honor of National Heart Awareness Month, RED Chocolate will match all donations collected through their online store throughout February.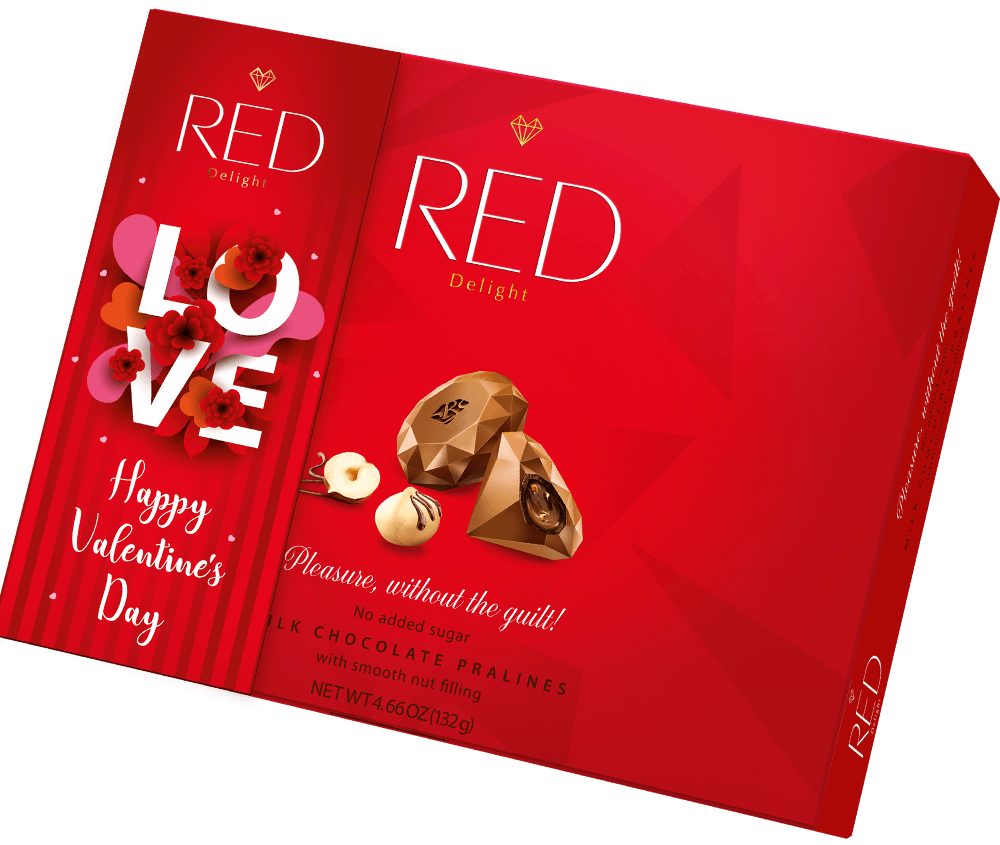 As of February 1st, RED Chocolate customers have the choice to donate $1, $3, or $5 during the checkout. Whether you purchase their diamond chocolate truffles, single-serving, grab-n-go bars, or chocolate bar packs. This option is powered by DailyKarma, a company specializing in cause marketing, with 100% of donations going directly to the AHA.
With Valentine's Day and Galentine's Day coming up, RED Chocolate offers several delicious options to gift and enjoy. Their Milk Chocolate Pralines boasts a buttery taste of hazelnuts combined with the creaminess of macadamia nuts, wrapped together in smooth milk chocolate; The Milk Chocolate Coconut features smooth milk chocolate masterfully paired with the sweetness and saltiness of coconut. Both decadent offerings are available in a 3-pk for $17.88.
"The entire team here at RED is excited to launch this campaign," said Glenn Gardone, President, and CEO. "Our focus as a company has always been to show people that there are better options out there for snacking, and this drive applies to overall health as well."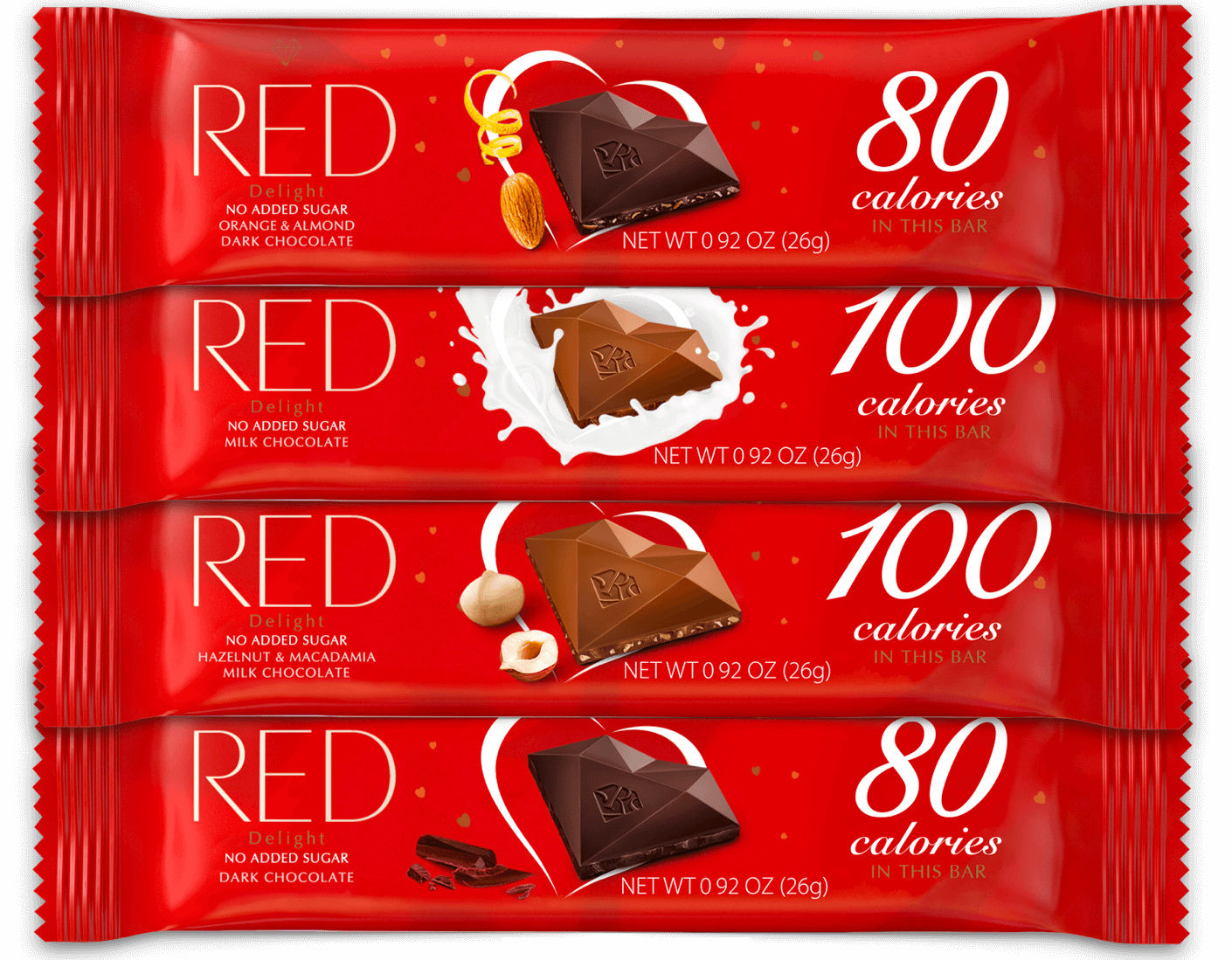 Did you know having a high-sugar diet leads to a greater risk of dying from heart disease?  Over the course of a 15-year study, people who got 17% to 21% of their calories from added sugar had a 38% higher risk of dying from cardiovascular disease compared with those who consumed 8% of their calories as added sugar. A diet high in processed sugar contributes to an increased risk of diabetes. Many may not know this greatly increases your risk of heart failure. Managing and incorporating a healthy diet has been shown to dramatically lower this risk.
"RED is not a health food. Candy is still candy, and we won't claim otherwise," said Gardone. "Our core mission is to create a better option for chocolate lovers. We set out to reduce sugar and decrease calories not to say it's healthy, but to make a transition to smarter eating easier. By reducing refined sugars, we are helping chocoholics take a step in their journey for better living and heart health."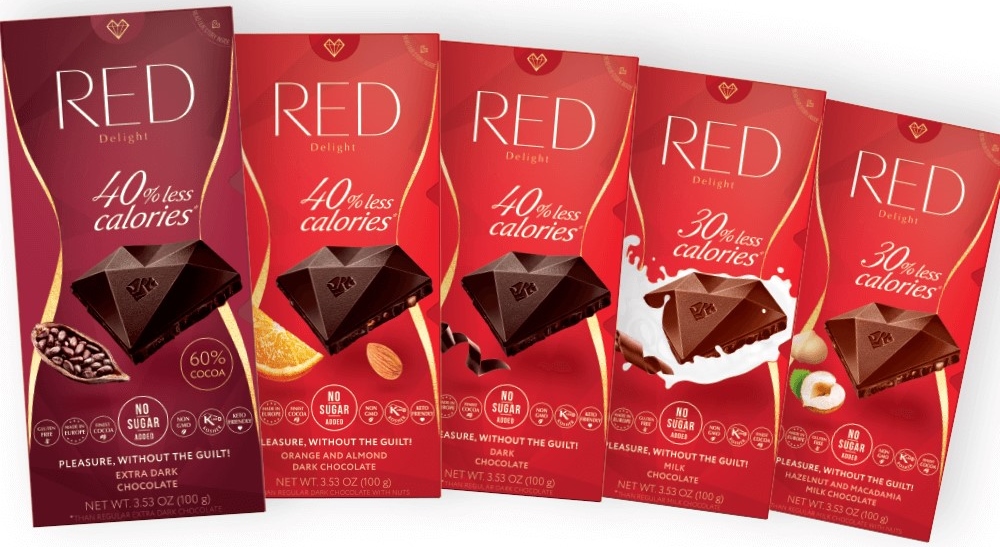 We think it's wonderful when brands are transparent about their products. They don't try to pass it off as health food when it's not and we applaud RED Chocolate for this. They know what they are what they're not. Their goal is to put out wonderful products that we can enjoy
"Chocolate is one of America's favorite indulgent-escapes for not only moments of happiness and celebration, but also to alleviate stress, sadness, anger, etc., It's important to everyone at RED Chocolate that our products don't conflict with the benefits that decompression or 'me time' provides," said Gardone. "Since we've eliminated the addition of refined sugars, creating a heart-healthier option, everyone can have their chocolate and eat it, too."
The donation feature is available now, just in time for National Heart Awareness Month. What a delicious way to shop for a good cause!