We were invited back to French Brasserie-styled, Cafe Centro, to celebrate the kick-off of the 9th edition of French Restaurant Week New York as part of the Bastille Week festivities. From July 2nd to 15th in New York (and July 9th to 22nd in Chicago), participants will experience masterful cuisine and gastronomy while honoring French culture and history. For two weeks, selected French restaurants will offer prix-fixe menus at $17.89, $25, $38, and $178.90 to commemorate the French Revolution in 1789.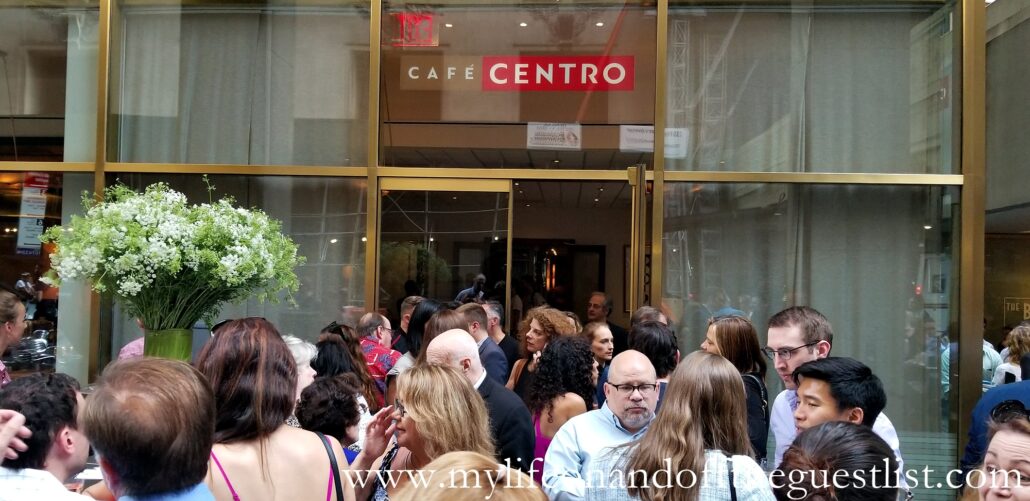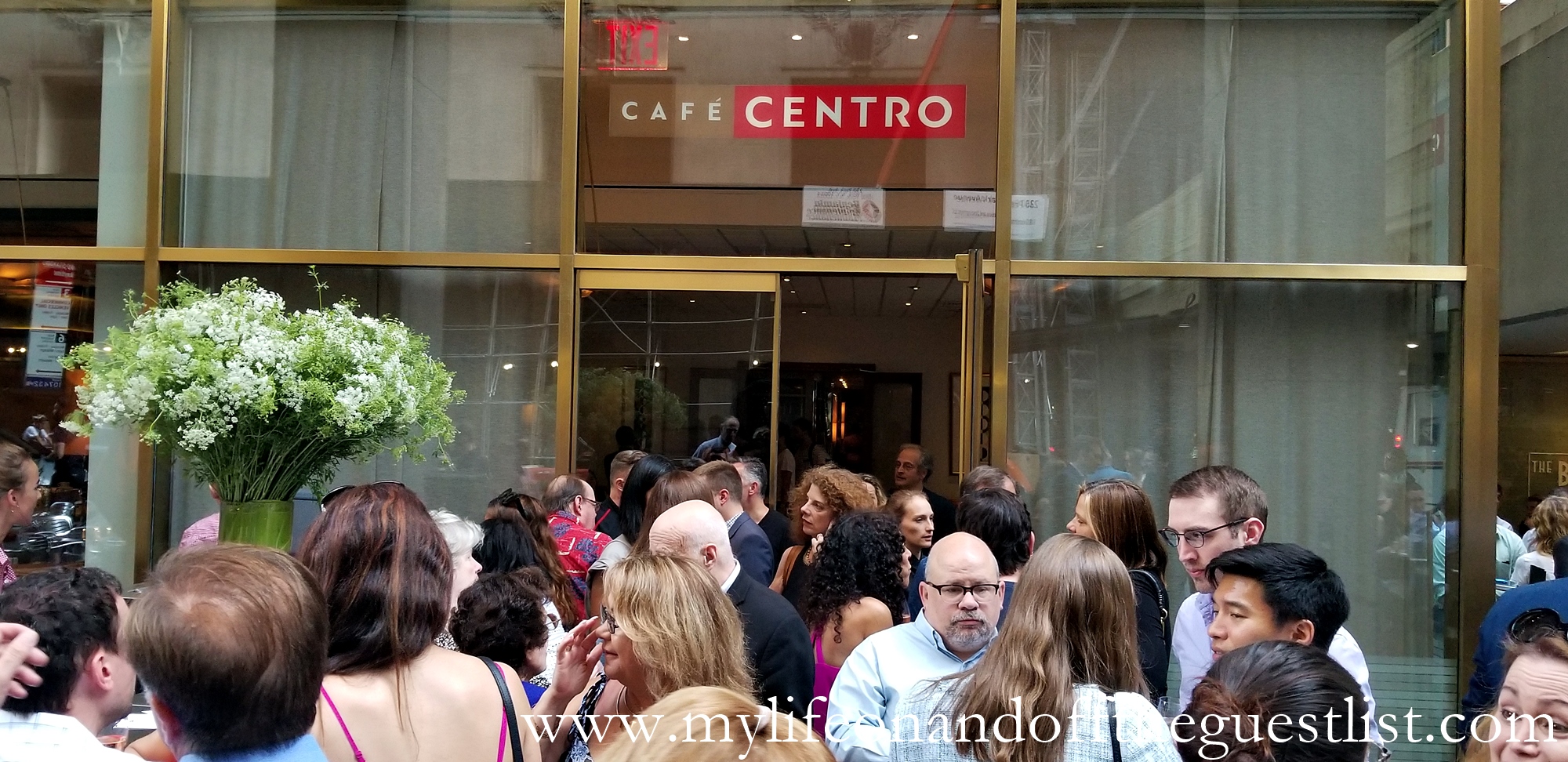 Participating New York restaurants: AOC East, AOC L'aile ou la Cuisse, Bistro Vendome, Bistrot Leo at the Sixty Soho Hotel, Boucherie , Boucherie Park, Brasserie 8 1/2 Patina Group, Cafe Centro Patina Group, Cafe du Soleil, Deux Amis, Dominique Bistro, Excuse My French, Fig & Olive, Jubilee, La Sirène, Le Bateau Ivre, Le Rivage, Maison Harlem, Match 65, Pardon My French, Perrine at The Pierre Hotel, Troquet.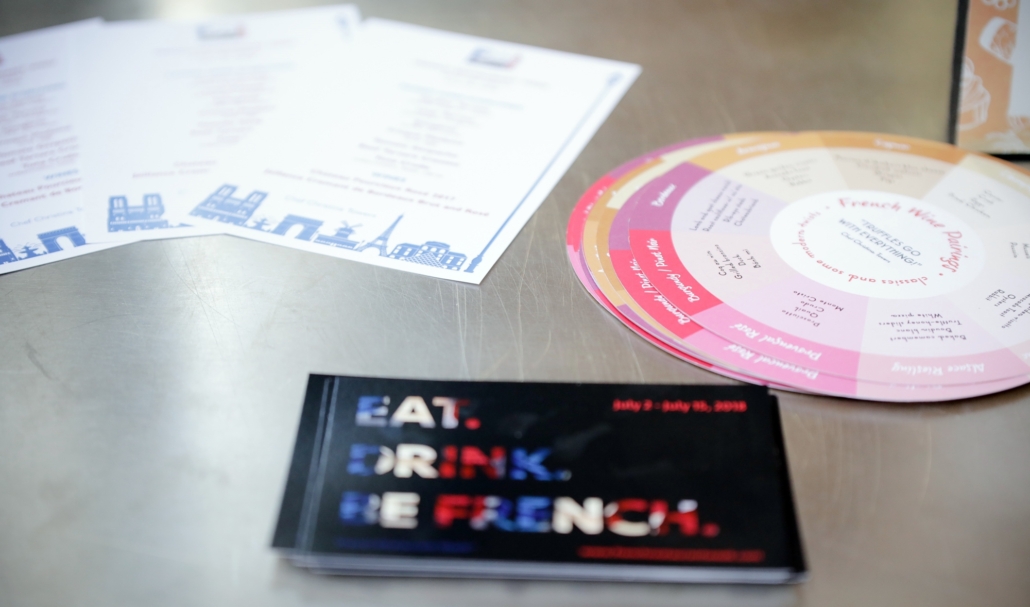 French Restaurant Week continues to partner with OpenTable where diners can easily book their reservations online throughout the event. At Cafe Centro, known for French favorites with a Mediterranean twist, Executive Chef Christine Towers offered up a great selection of hors-d'oeuvres paired with two appropriately selected rosé wines ('Tis the season for Pink Drink!):  Jalliance Cremant de Bordeaux (Brut and Rosé) and Chateau Pourcieux Rosé 2017.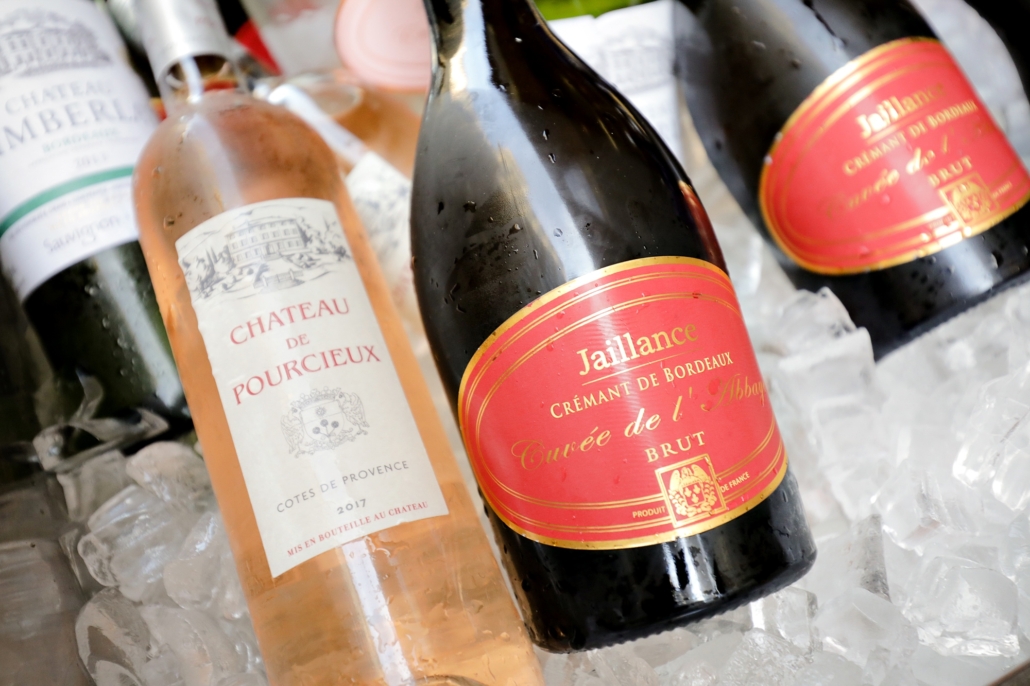 Chef Towers utilizes her French-focused menu to masterfully play with Mediterranean, Italian, Japanese, Peruvian and Mexican techniques on your plate together. We sampled a beautifully refreshing Leek Terrine in champagne vinaigrette, a vibrant red Tuna Crudo (with watermelon beet and citrus), and an AMAZING Beef Tartare Crostini, which we very graciously went back to for seconds and thirds because it was THAT delicious.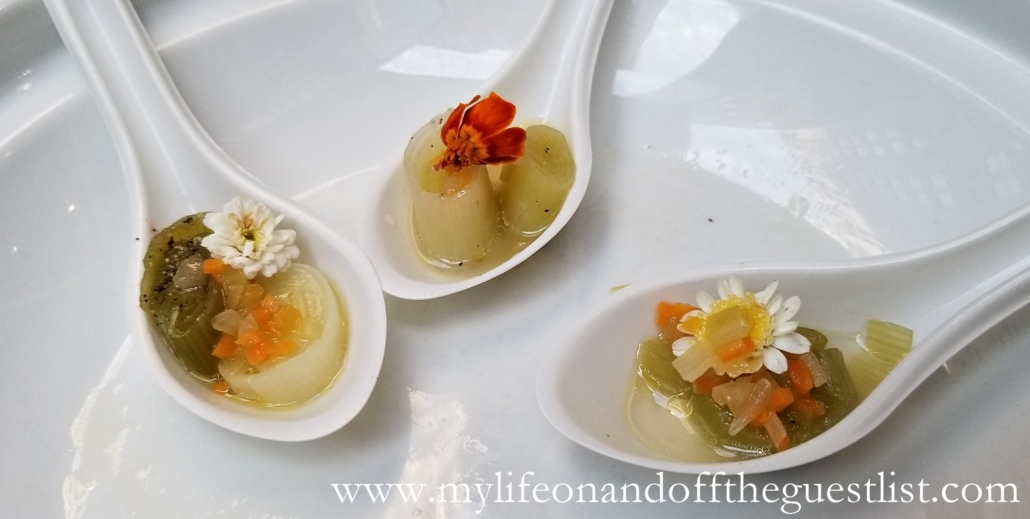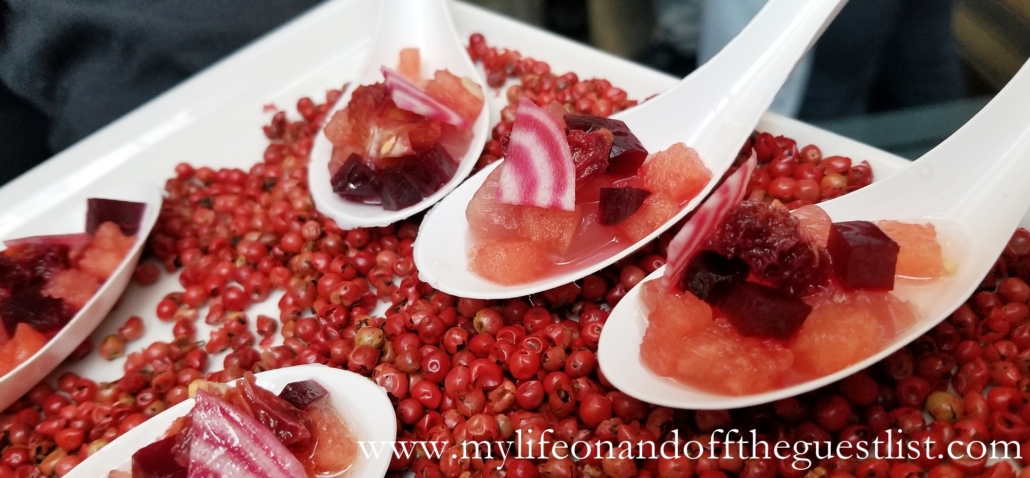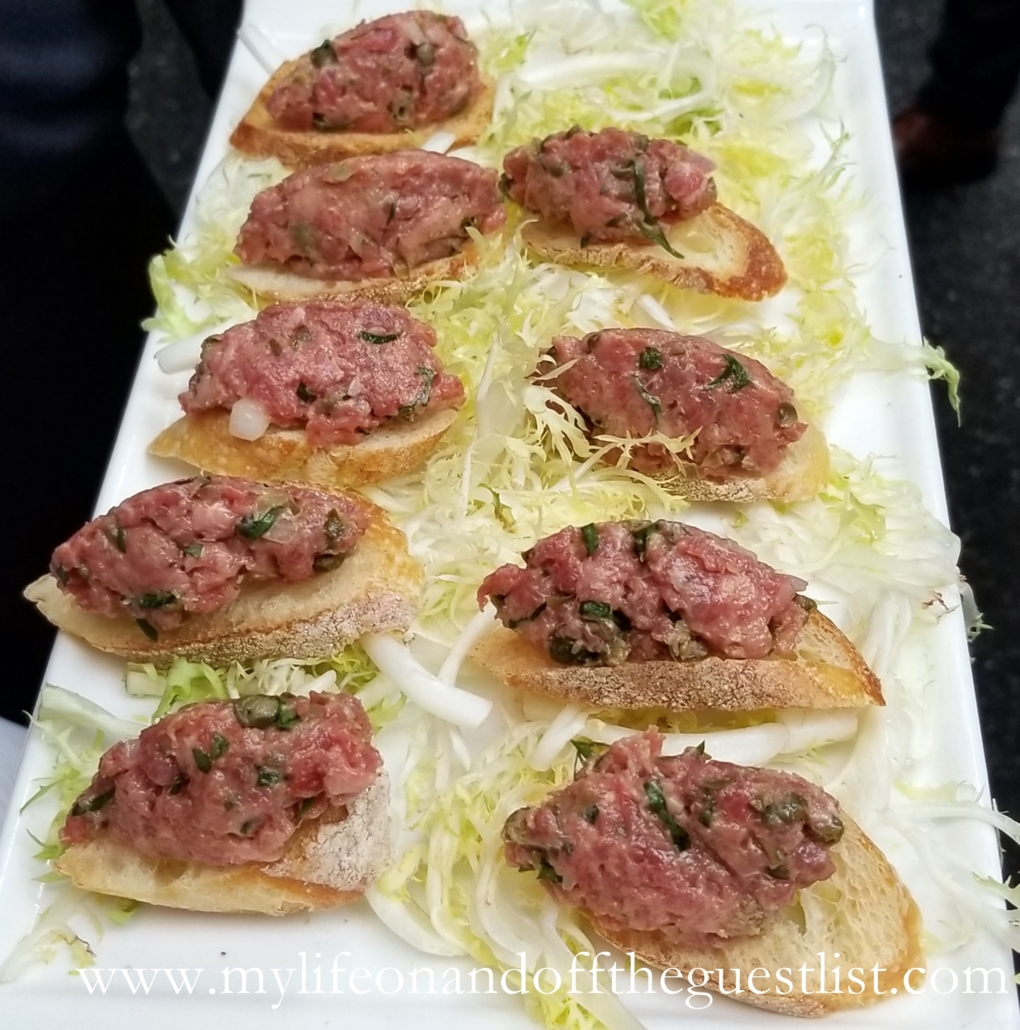 Chef Towers was also very interesting to briefly chat with! Not only because of her amazing Michelin-studded resume, but her proven leadership abilities as an executive chef in a notoriously male-dominated industry. I am certain she has a lifetime of stories and pearls of wisdom to share with aspiring top chefs from all walks of life.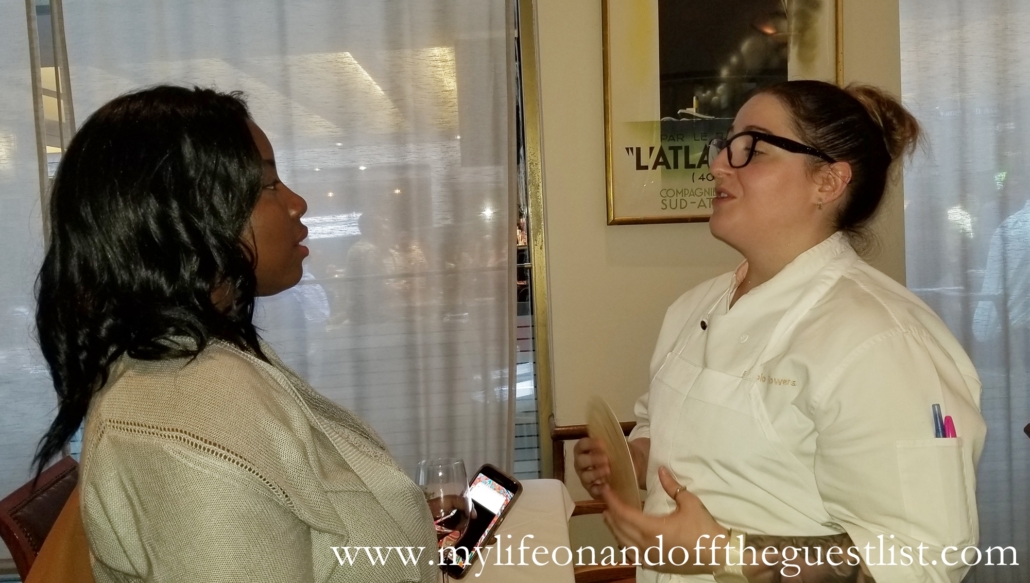 Cafe Centro, you have made a new friend in me.  And as the French saying goes,  "Que les invités qui entrent dans cette maison, repartent en amis."  We will be back to embrace you at your Wine Bar series this Summer!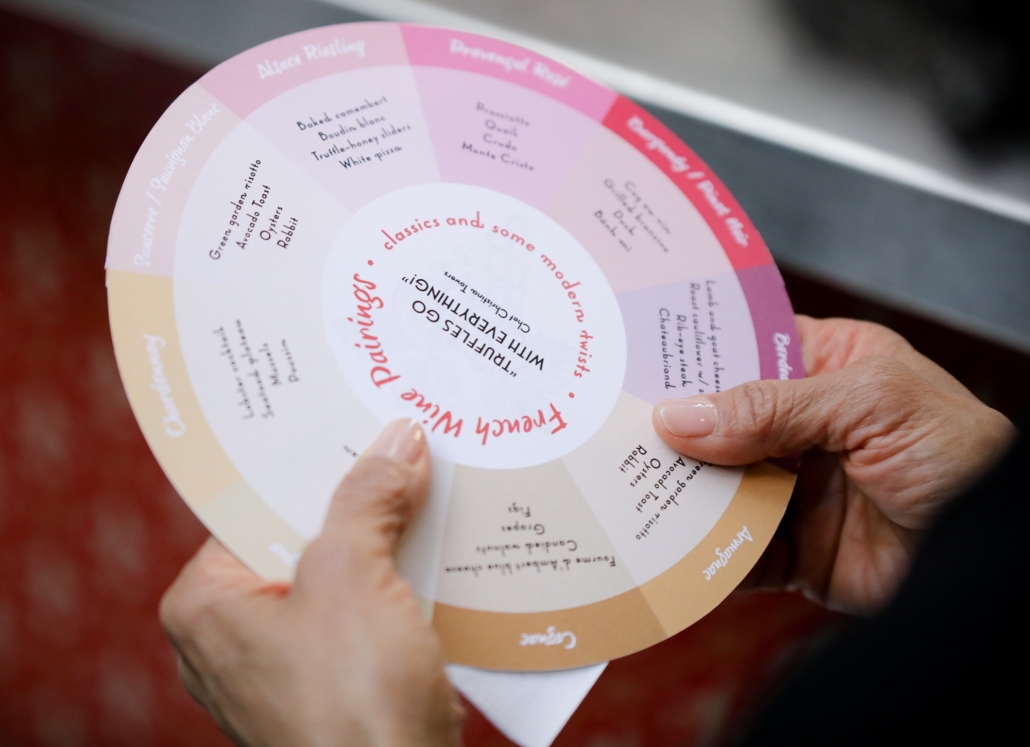 A New Pop Up Wine Bar Series at Café Centro sees Chef Christina Towers transforming Café Centro's outdoor patio on 45th Street and Vanderbilt Avenue. On Monday evenings this summer, the French brasserie turns into a wine bar devoted to French pairings. Dubbed Monday Mariage, a nod to the French definition of "Mariage," meaning "a blend of 2 things", the wine bar runs from June 18th through September 10th, 2018 every Monday night. Each night will feature a different pairing, starting with Champagne, Provencal rosé, and Armagnac.  For $25.00 – $30.00, guests can enjoy expert pairings featuring French food and beverage menus that highlight a classic French beverage (i.e., Champagne) matched with 1-3 of its perfect counterparts (i.e. caviar). The rotating schedule kicked off on Monday, June 18th with Lanson Champagne paired with Crab Salad, CroqueMadamee with Quail Eggs and Stuffed Portobello Mushrooms. The full calendar is available on www.cafecentrowinebar.com.
ALL of the French Restaurant Week participating menus were so promising to the senses. I've already made my reservations for Le Bateau Ivre for lunch, Excuse My French for their Bar Menu offerings, and Cafe du Soleil for Dinner….stay tuned for reviews…
Will you be partaking in French Restaurant Week?
Edited by Glasgow Skinner
All untagged photos provided by Cafe Centro