If there's one thing the pandemic has taught us, it is we need to pay attention to what we put in and on our bodies, as well as the products we use at home. We've changed to organic and plant-based foods, so why not do the same with our household cleaners. Being at home more often exposes us to every product we use, whether it's laundry supplies or cleaning products. Have you thought about the chemical fumes you're exposing yourself and your family to with chemical cleaning products? Join us as we highlight the household cleaning products from Restore Naturals, a range of plant-based cleaners for your home.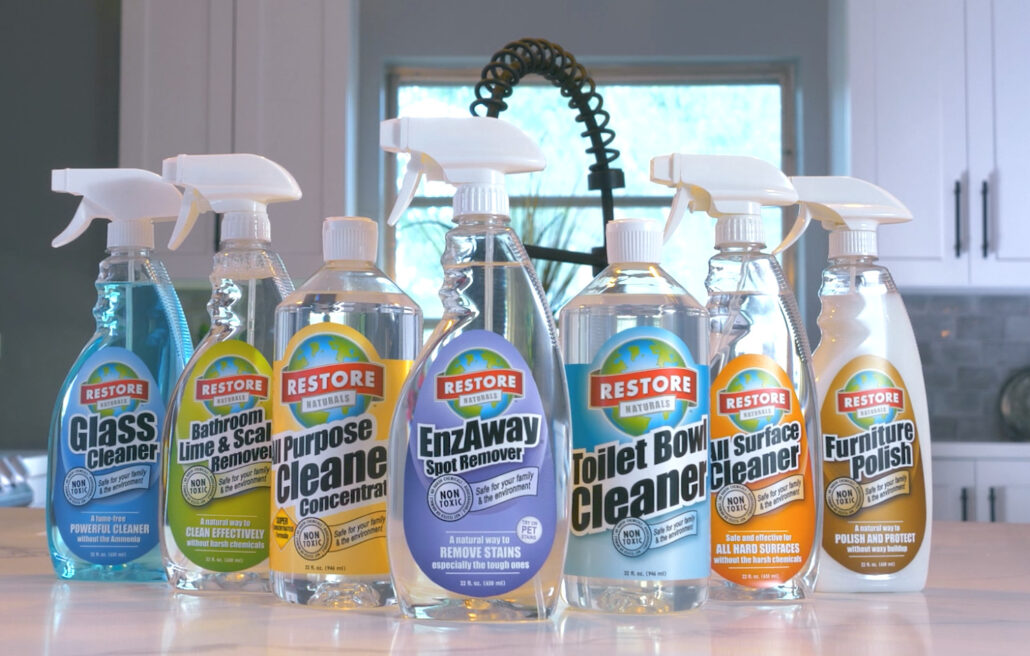 The complete line of products features non-toxic, gentle ingredients that are better for you and the environment. Simple, safe, and green products are nothing new to Restore Naturals. They've been at the forefront of the green cleaning movement since 1991. They offer a vast array of products, including best-selling essentials, Gentle Soap for hands and body, Dish Soap, 3X Laundry Concentrate, and EnzAway Spot Remover.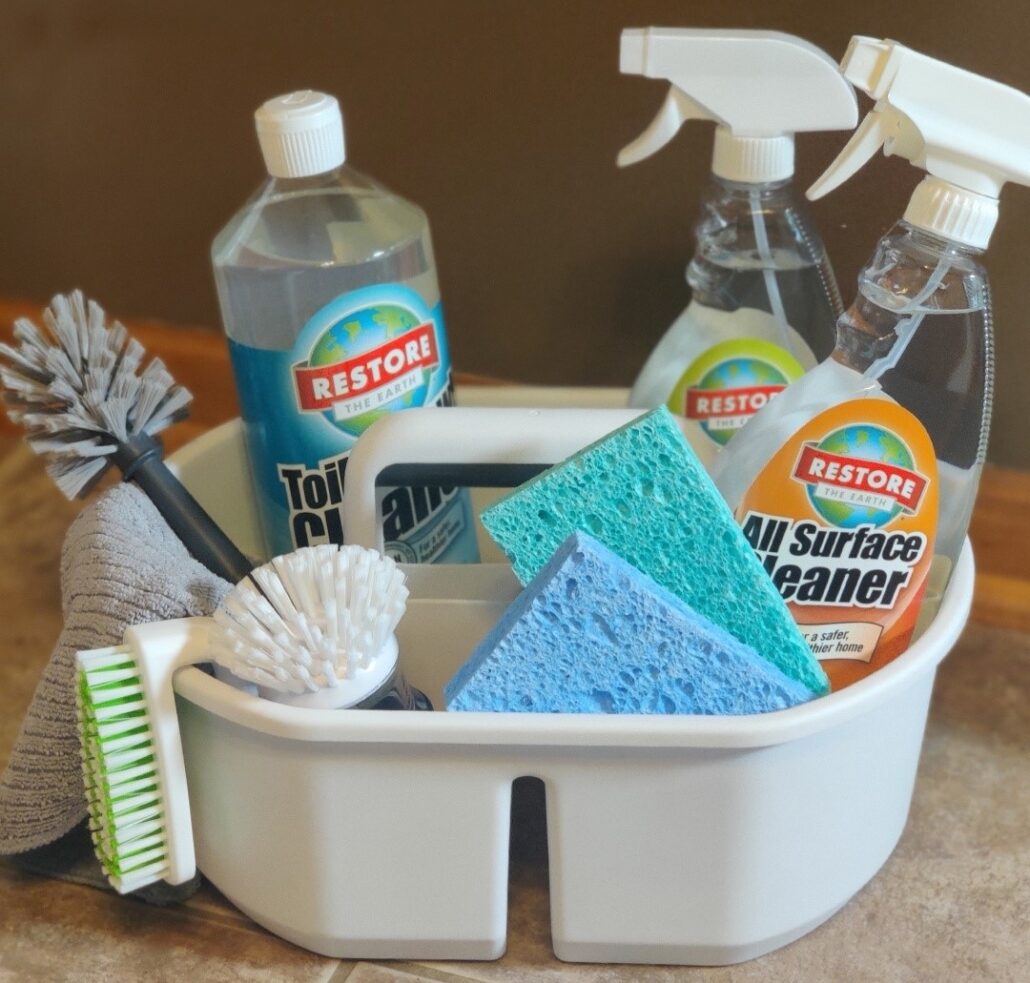 None of the Restore Naturals products contain harsh chemicals. Many cleaning products contain petroleum solvents, chlorine, ammonia, phosphates or alcohol, butyl ethers, or other ingredients that can give off toxic fumes, can irritate the skin, or are even carcinogenic. The Restore Naturals products are made from renewable, plant-based solvents from plant-based ingredients like soy, orange, coconut, and corn rather than the previously mentioned chemicals ingredients. The best part, Restore Naturals cleans as well or is better than toxic products. This makes cleaning your kitchen and bathroom safer to clean. There is no fear of accidental poisonous fumes if you use or mix multiple Restore Naturals products while cleaning.
We invite you to take a closer look at the household cleaning products you're using. Think about how unhealthy they may be to your and your family. As the weather gets colder and windows stay closed to keep the cold air out, switching your household cleansers from chemical-based to plant-based is the safest way to keep your family healthy and save the environment.
You will love the variety of products from Restore Naturals. Visit their website, www.restorenaturals.com to shop their products or for more information on the eco-brand.