A little over a year ago we had the pleasure of attending the opening of Chefs Club Counter, the first "fine-fast" concept. Recently, we enjoyed dining at its counterpart, Chefs Club New York, an innovative restaurant concept which features a rotating cast of chefs as part of their Chef-in-Residence series. We love this concept because it gives you the opportunity to enjoy the culinary talents of multiple chefs without having to travel all over the country. Chefs Club New York is currently on its fourth Chef-in-Residence, Abraham Conlon, co-owner of Chicago-based Fat Rice. We had the pleasure of experiencing the menu from this casual eatery (founded in 2012) that focuses on a global food exploration of the modest traditions of Macau and prepared with a respect for ritual, custom, and technique. So join us as we explore the wondering cuisine of Fat Rice at Chefs Club New York.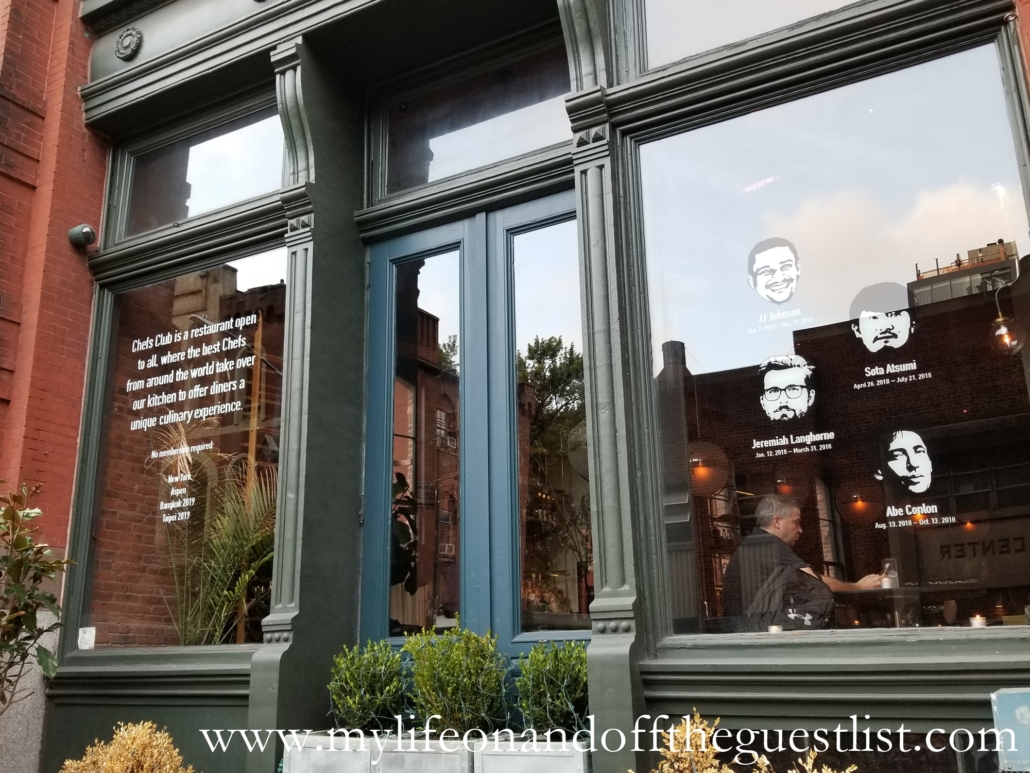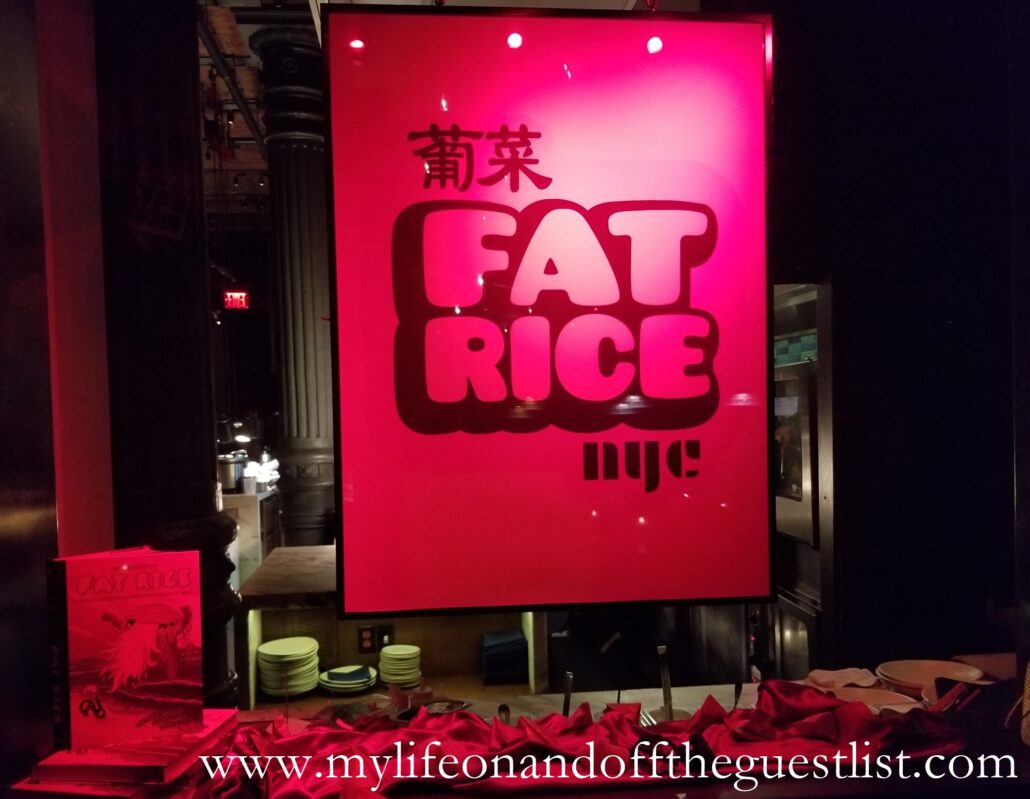 For those of you not from Chicago, Fat Rice explores and shares interpretations of heritage recipes from Lusophone cultures found along historic spice trade routes of the maritime Portuguese. To enjoy the full menu you'd have to go to Chicago but there are lots of delightful options to indulge in at Fat Rice at Chefs Club New York. to start things off, we found our way to The Ladies Room, an intimate setting where you can indulge in a unique drinking experience. This completely red room features cocktails that highlight both global and Midwestern flavors through house-made infusions, elixirs, and potions. You will find dishes from Macau, Malacca, Azores, Portugal, Goa, and Madeira.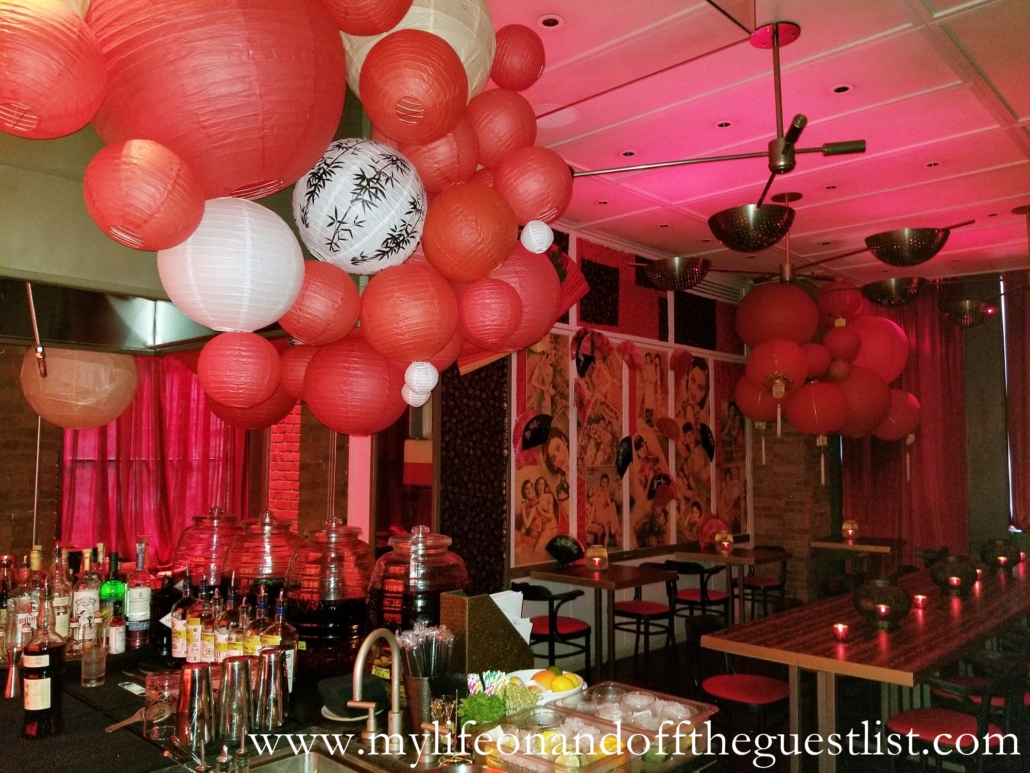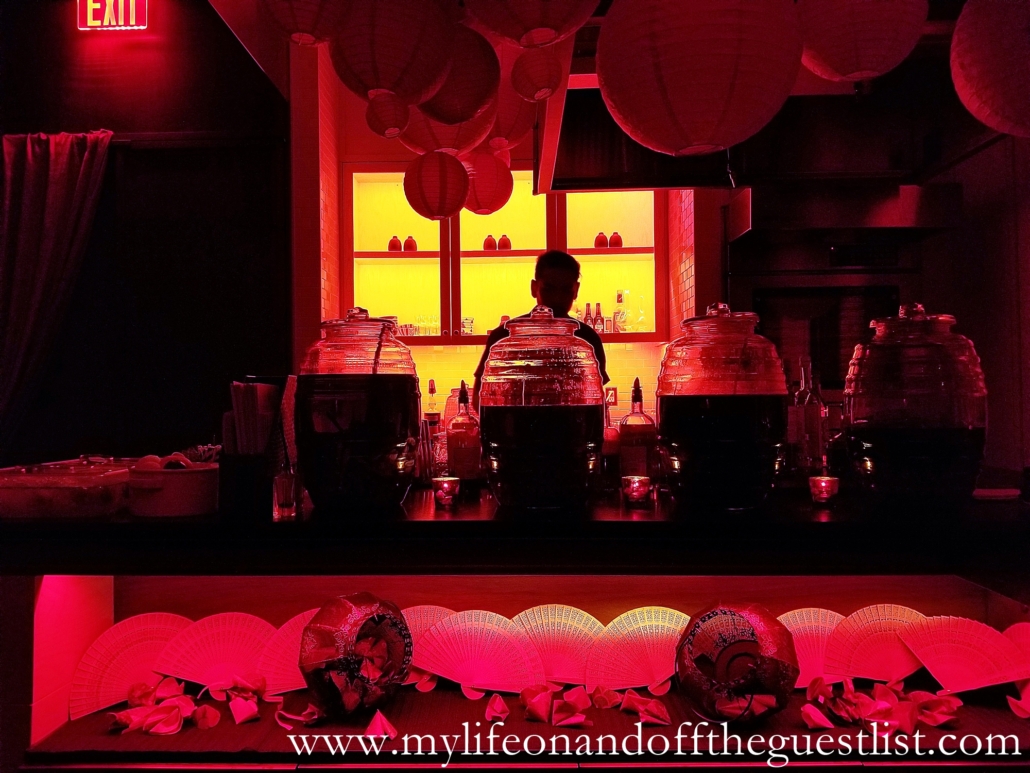 This gorgeous red room at Chefs Club New York offers a variety of creative cocktails, rare wines, and decadent sipping spirits. We love their concept of cocktail sharing between two and four people. The single-serve cocktails on the menu include Moonshoes (Ford's Gin, Umeboshi Vinegar, Elderflower Tonic),  Side Hustle (Ming River Baijiu, St. George Terroir Gin, St. George Rye Gin, Punt e Mes), and O'Porto (Quinta do Infantado 10 year Tawny, House made Ginjinha, House made Shiso-Cumin Bitters). The large format (sharing) cocktails include the Thunderdome For Two (Cruzan Blackstrap Rum, Two James Dr. Bird, Allspice Dram, Fernet Branca, Gingerbeer) and the Burning Bird For Four (Santa Teresa Anejo, Cruzan Blackstrap Rum, Plantation Pineapple Rum, Contratto, Amaro Lucano). Since we were not a quartet, we decided on the Thunderdome (pictured below)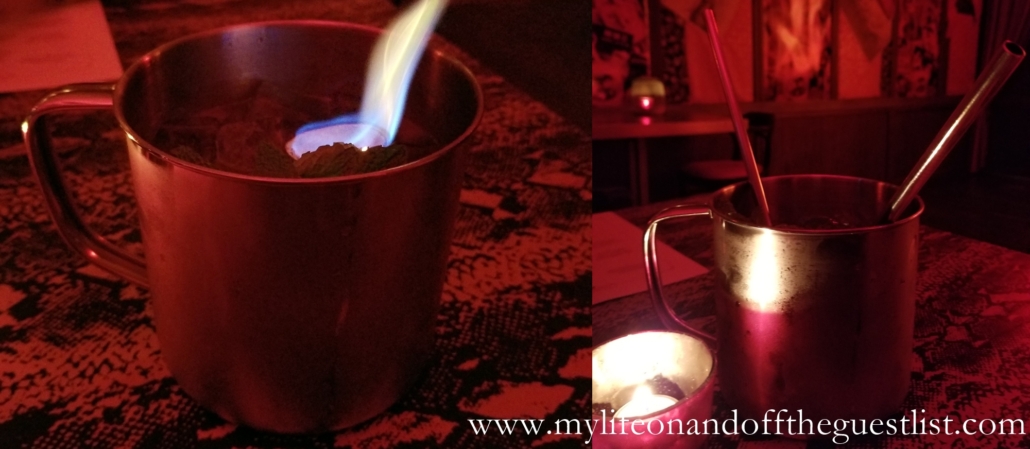 It was the perfect way to awaken our taste buds for the meal that would soon follow. Check out our Fat Rice at Chefs Club New York Instastories for more behind the scenes of The Ladies Room and this cocktail. We couldn't help but think of (and sing) that 1980's song "Meeting in the Ladies Room" by Klymaxx. You may be wondering why is it called the Ladies room, it turns out at the Fat Rice Chicago location, this not-so-secret room is right by the ladies room. It's a fact that we women do go the ladies room in packs, so why not create a true escape, with cocktails, when we need one. Because this is a limited run Chef-in-Residence, the entire Fat Rice menu wasn't available but we promise you will love the options.
APPETIZERS
Bacalhau da Vovó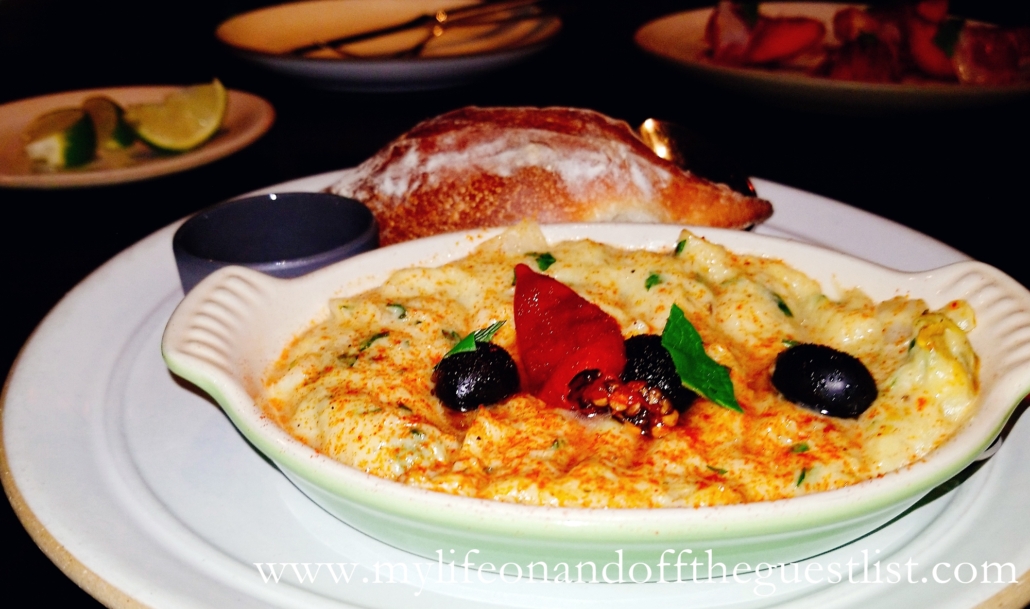 This divine combination of house-cured salt cod (many know this as salt fish or bacalao) spread, topped with black olives, chili and mint, and served with Papo Seco (Portuguese bread) was something we were anticipating ever since we first laid eyes on the Fat Rice menu. And it did not disappoint! Every bite was a memory of growing up near the beach, carefree days in the Caribbean and home cooked meals. Seasoned to perfection, we hope to find a way to talk Chef Abraham Conlon into offering this as a main dish because we could have happily wolfed down a second or third helping.
Presunto + peaches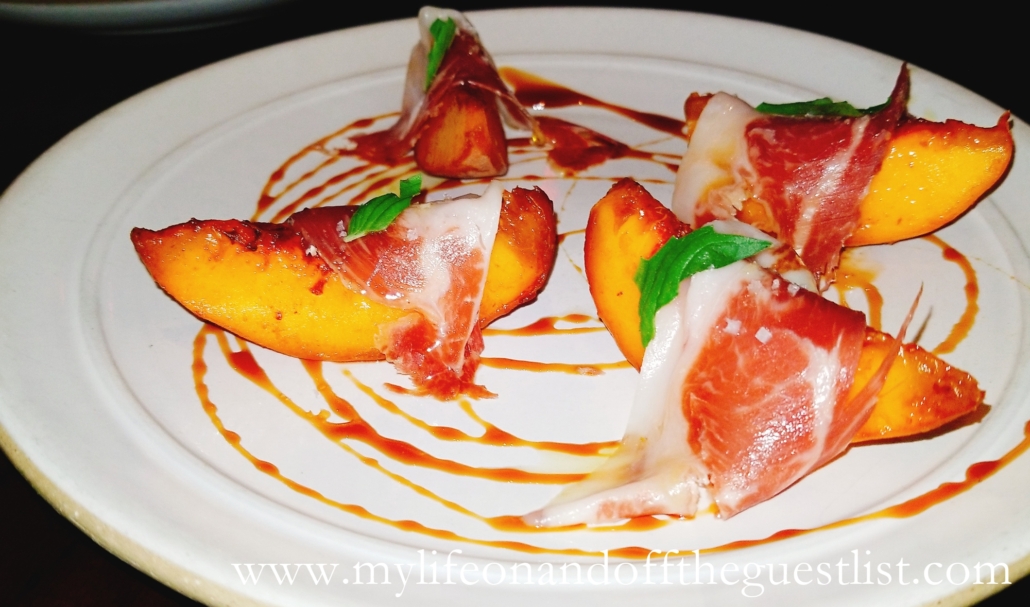 Don't let the simplicity of this dish of Fermin Iberico ham, basil, and burnt vinegar fool you. It is bursting with a wonderful combination of sweet, juicy, and slightly salty flavors that both delight and entice your palate. Trust us when we say this will go down quickly.
MAIN ENTREES
Pork Cheek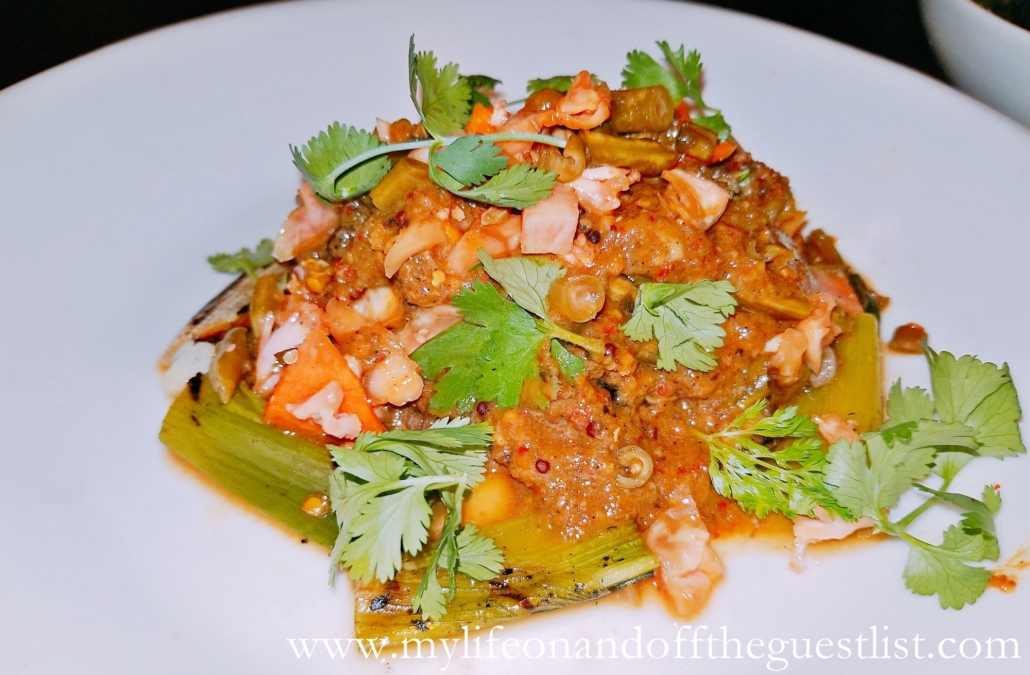 If you're a fan of Vindaloo, the Indian curry dish, you're going to love this spicy vindalho eurasian achar with charred scallions. We paired it with the delightful coconut rice (see below) and every bite of this staple pork dish was delicious and wonderfully peppery. This is what our palettes were waiting for. If you love your meals with a kick, this is a must. We also loved the resulting flavor from eating it with the raba raba.
Po Kok Gai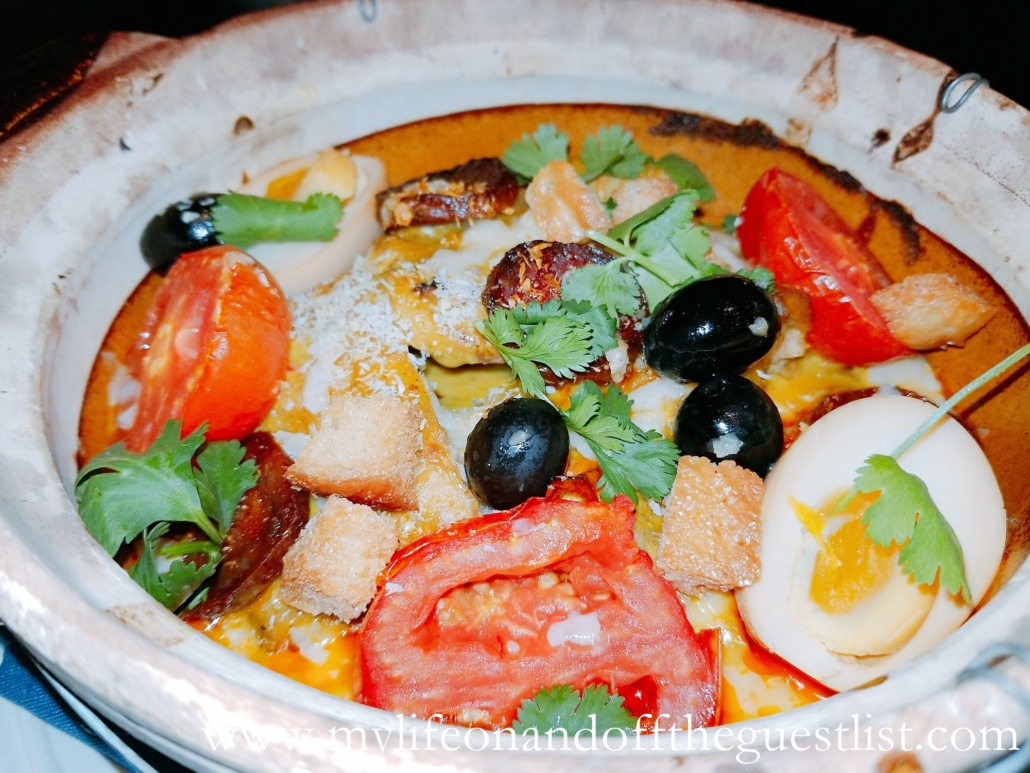 If you are ordering this, make sure you order a side or two of the Portuguese bread to go with the coconut rice. Dipping that delicious warm bread into creamy, savory decadence is almost life changing. Those of you who don't like spicy foods will be happy to hear it isn't spicy although we'd love if it had a little kick. This dish boasts fall-off-the-bone chicken thighs with chouriço, potatos, tomatoes, a hen egg, coconut curry, sao jorge, and topped with black olives.
SIDES
Coconut Rice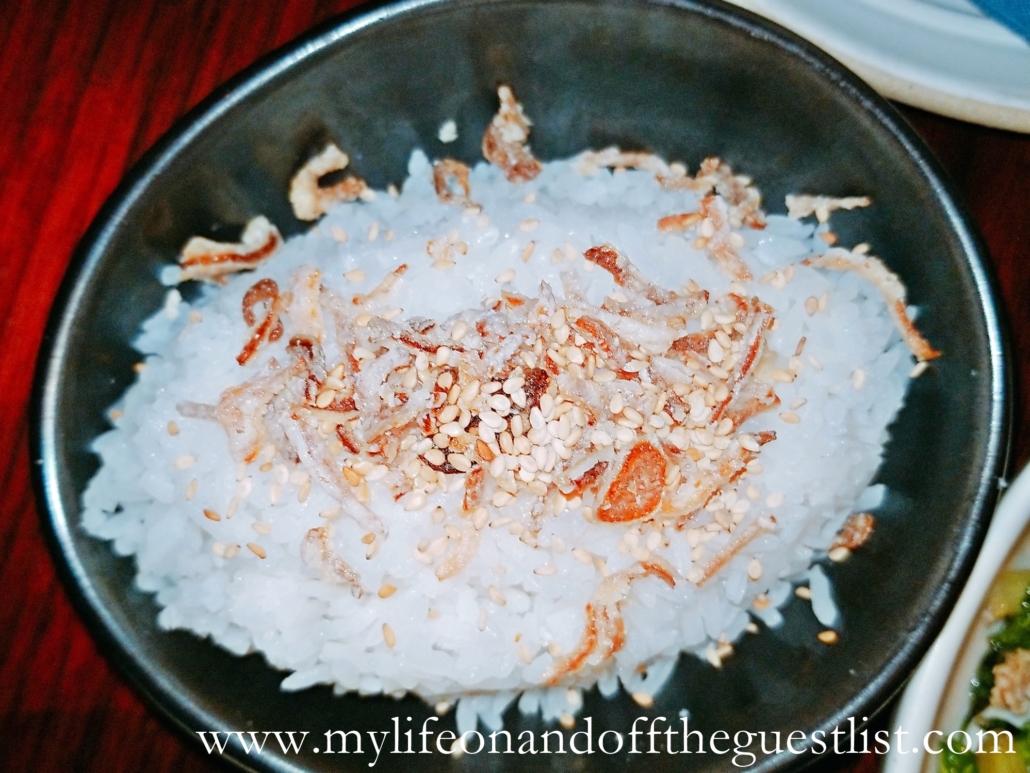 The mild flavor and touch of slight sweetness of this rice, topped with fried shallots and sesame seeds, is a wonderful base to enjoy the multilayered flavors of Fat Rice's dishes. The best part,it literally goes with everything.
Raba Raba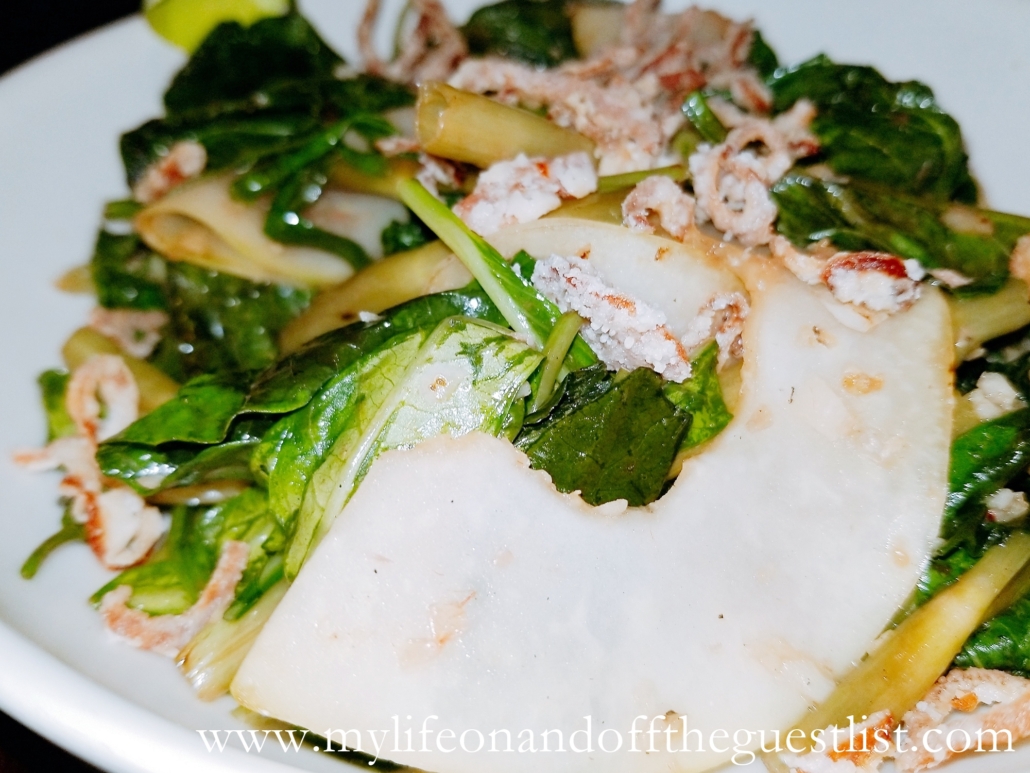 This earthy side dish boasts a collection of stir-fried mixed seasonal greens, balichāo, and trumpet mushroom (although we skipped on the mushrooms). Believe it or not, it's is incredibly flavorful on its on but doesn't compete with the flavors of the main dishes. Definitely a must. Vegetarians will especially love it.
DESSERT
Chocolate Mousse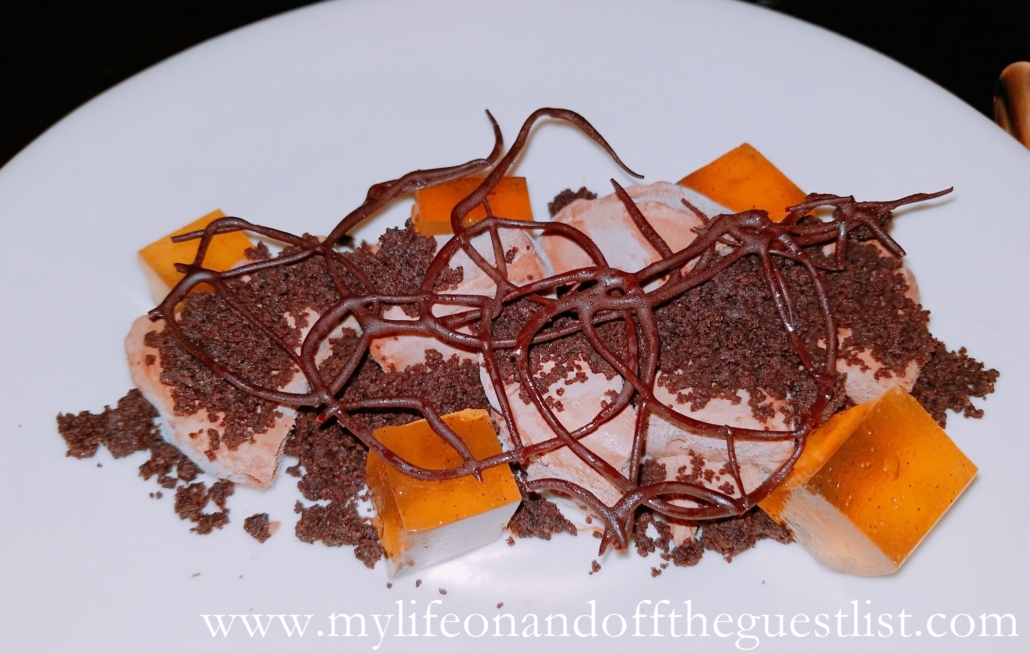 There's nothing about this dessert that we can tell you that this above photo doesn't showcase. It is as delicious as it is beautiful. If you're a fan of coffee-based desserts, this is for you. The mousse features single origin são tomé beans, coffee streusel, and madeira gelée. It's one of the most popular desserts at Fat Rice at Chefs Club New York. You can clearly see why.
Bebinca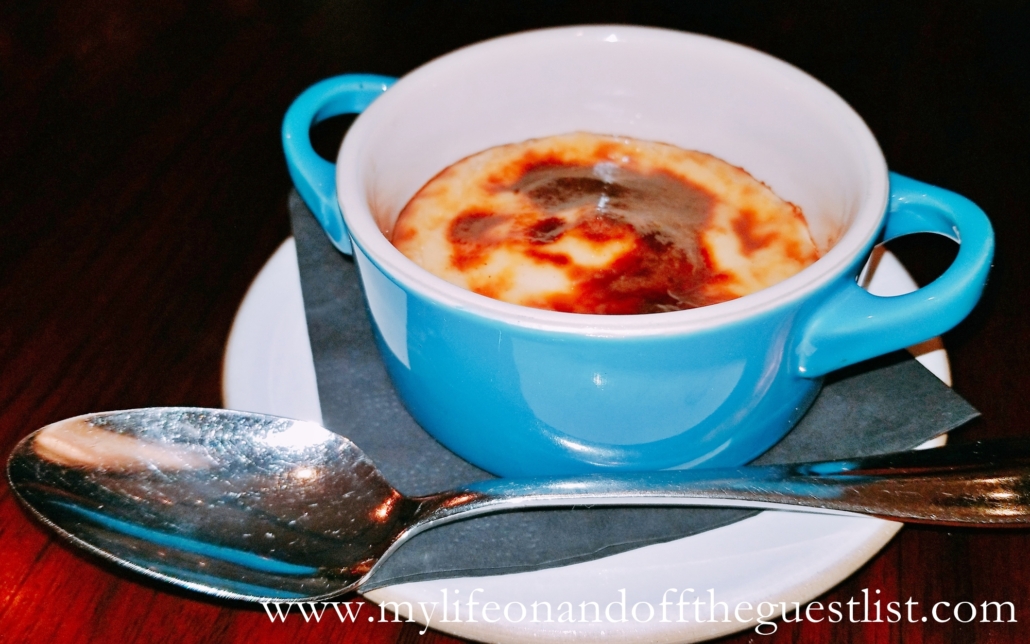 We couldn't go to a restaurant with a Portuguese influence without trying the traditional baked coconut custard. Every spoonful divine (and licked clean). This is another dish you may end up getting two of. It is just that creamy and delicious.
DECOR
Located in the iconic Puck Building, Fat Rice at Chefs Club New York is located in Nolita. In three months, another out of this world chef will take over the kitchen for several months to offer everyone a unique culinary experience.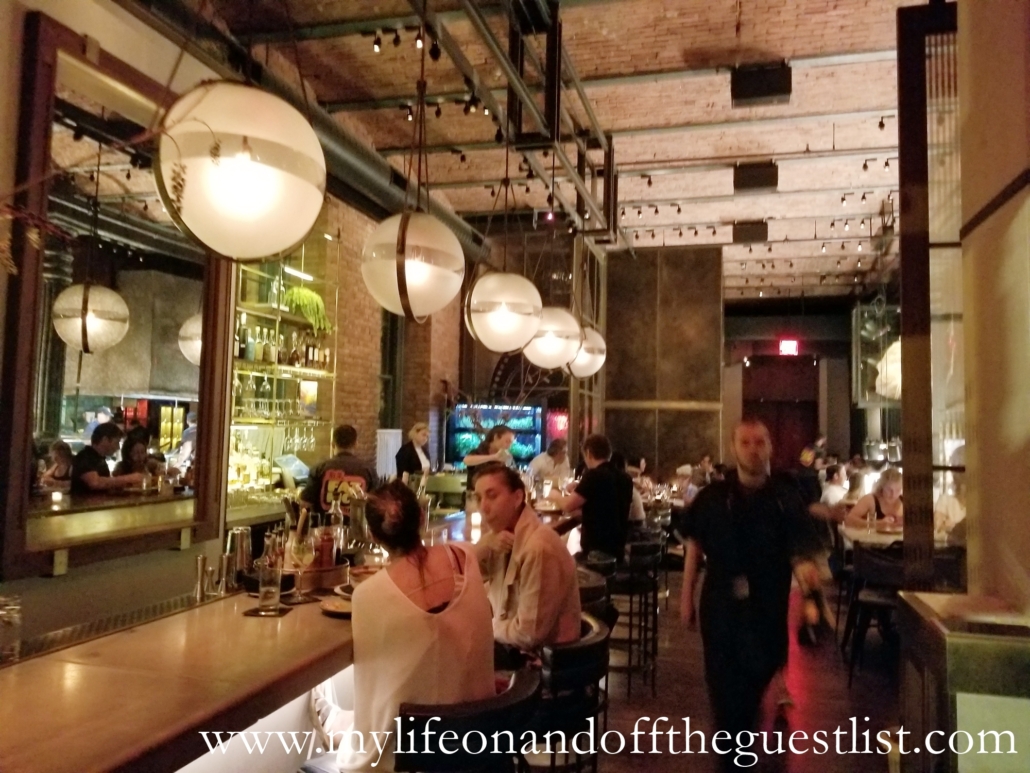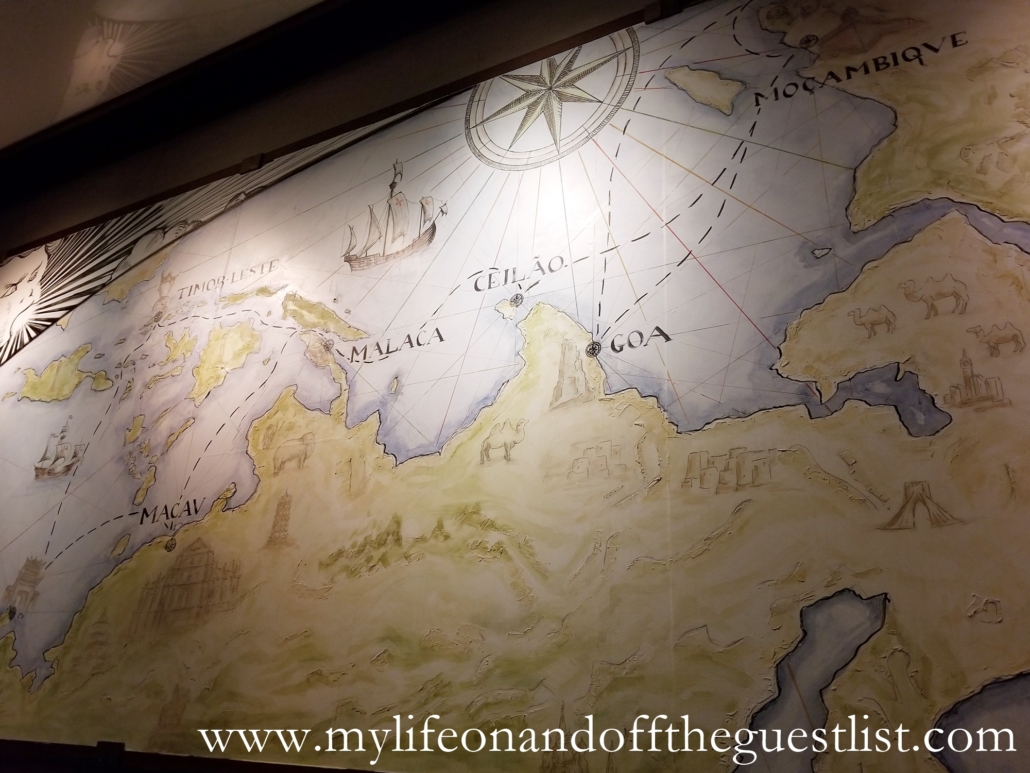 One of our favorite design details of Chefs Club New York (aside from the breathtaking Ladies Room) is the humongous Pink Himalayan salt boulder encased in glass above the bar and the map showcasing all the territories that has inspired the Fat Rice menu. For more information about Fat Rice at Chefs Club New York, visit www.chefsclub.com and definitely make a reservation to indulge.