We are ready to get lost in another couture fashion fantasy? Are you? Today, we get acquainted with the vision of Australia's most prominent celebrity bridal gown designer, Alin Le' Kal. Known for his exquisite handcrafted couture gowns, we were more than excited to consume every couture look the Alin Le' Kal SS2023 Collection showcased down the runway. Join us as Alin Le' Kal takes us on an excursion of beauty with his Paris Haute Couture Fashion Week show titled Perception, inspired by his experience of life in Australia under lockdown.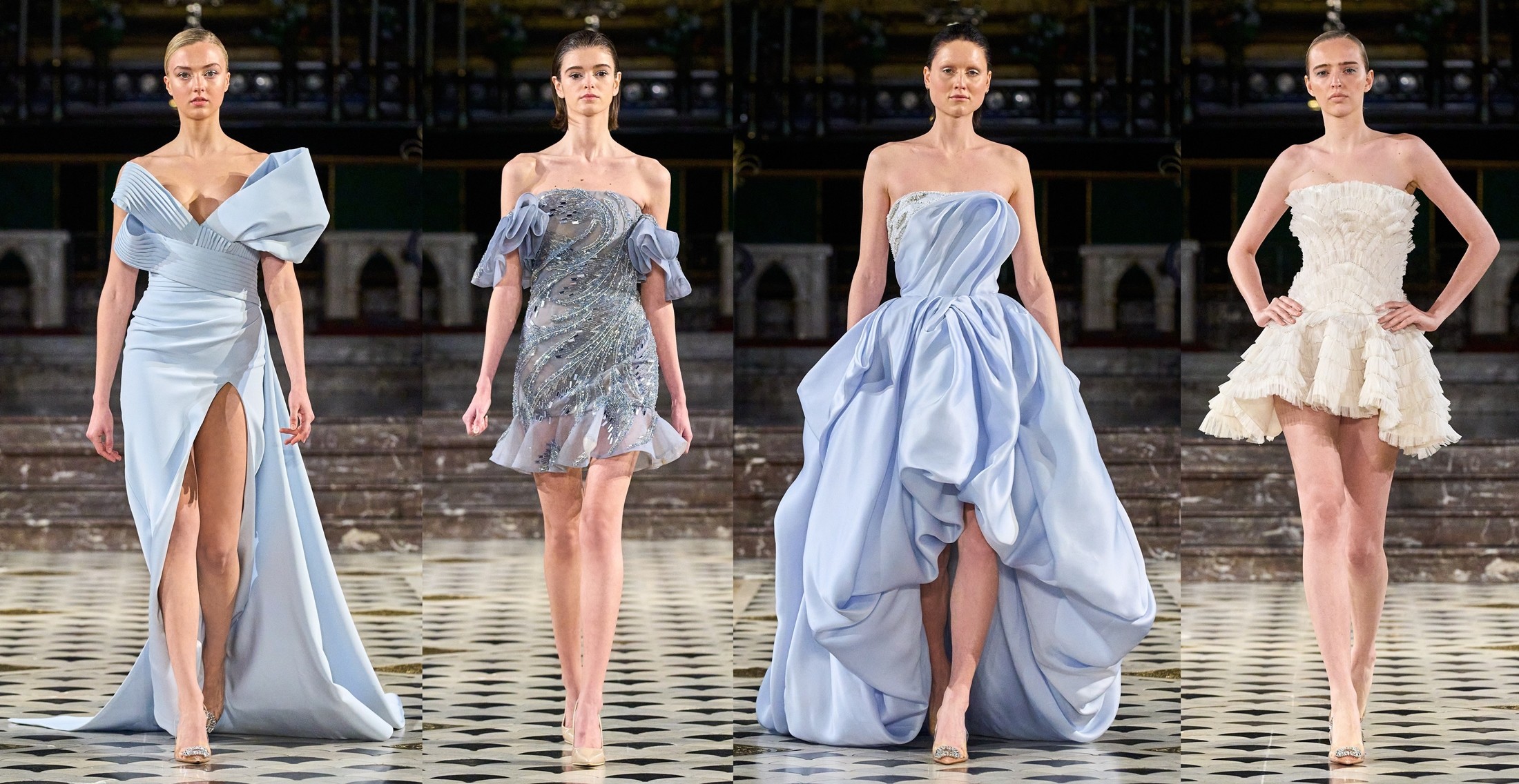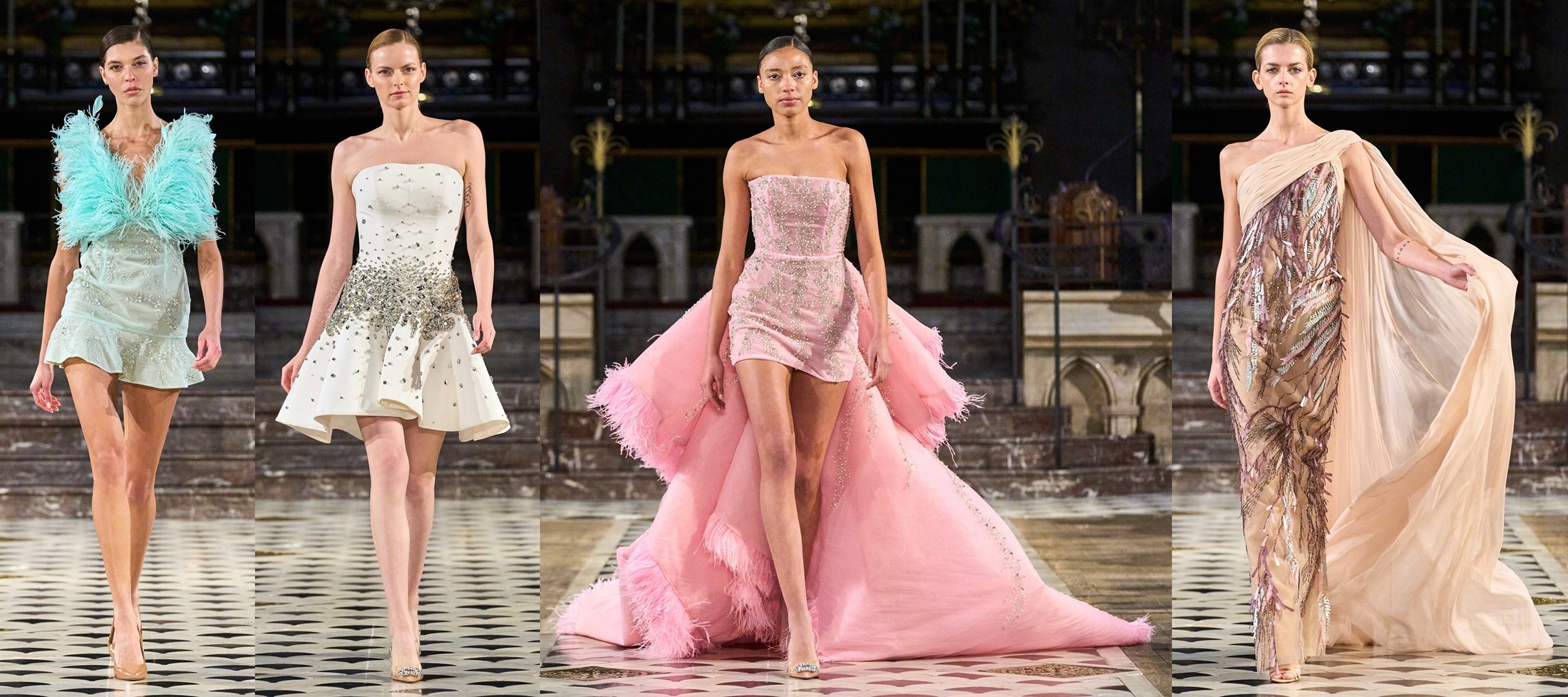 Although he showed a few menswear couture looks, a nod to the expansion of his couture offerings, we'll be concentrating on his mastery of his artful spring/summer 2023 women's couture looks. We love his heavy use of embellishments. Looks shined under 3D flowers, paillettes, stones, and beading of various sizes. Looks went from subtle touches of bedazzling accents to all-over sparkling. Our favorite from the Alin Le' Kal SS2023 Collection has to be the stunning gown made entirely of ropes of swingy, crystal fringe (it's the fourth image directly below).
The inspiration for this collection has been very complex for me as I had to be inspired by true nature and my closest surroundings. Living in Melbourne, the most locked-up city in the world, was quite unique. My inspiration came from the state within the country I live in Australia. Victoria has many different natural surroundings, from the beachside to the rich Dark, and wet forests.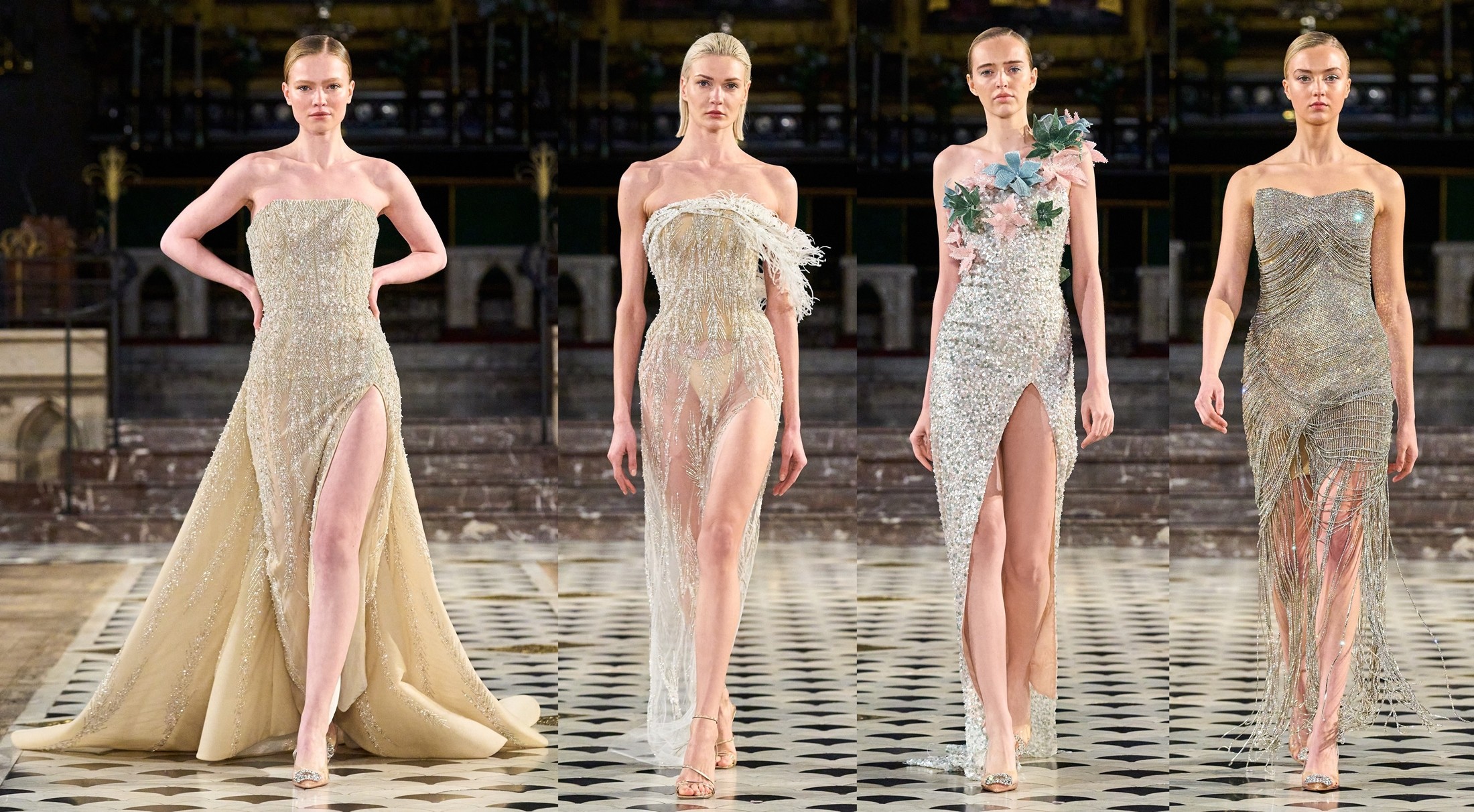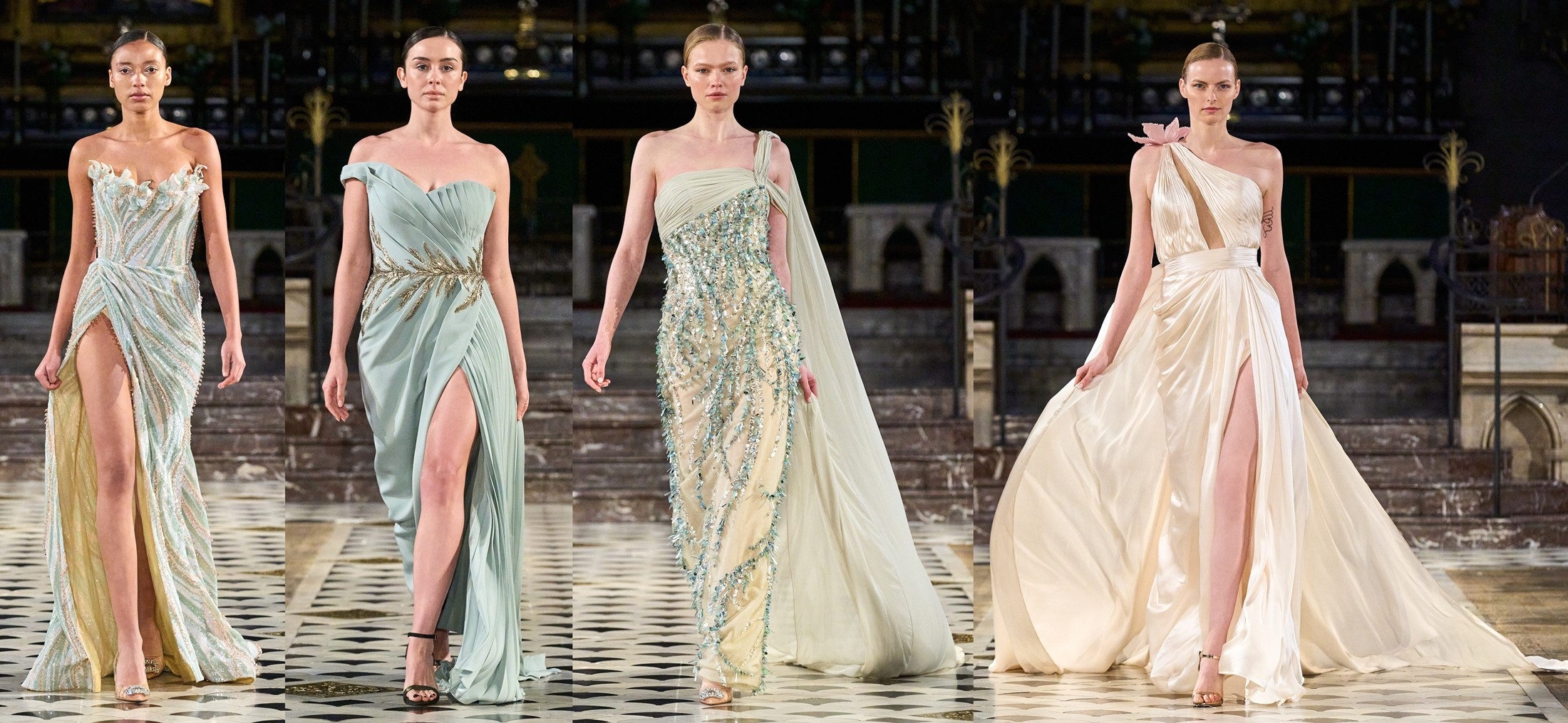 In this collection, I wanted to soften my pallet's look. The richness of colors and textures are very moody and light, playing with architectural Silhouettes, and soft silks, incorporated with the richness of the Signature delicate beading which the brand is synonymously known for.


Through his perception of life under lockdown, he has captured our hearts and brought beauty from a time when the entire world slowed down and was rife with isolation and longing. There are several things to love about the Alin Le' Kal SS2023 Collection. His innovative designs and innate techniques are highlighted by his more demure color palette, which perfectly captured the quiet environments we all experienced while on lockdown.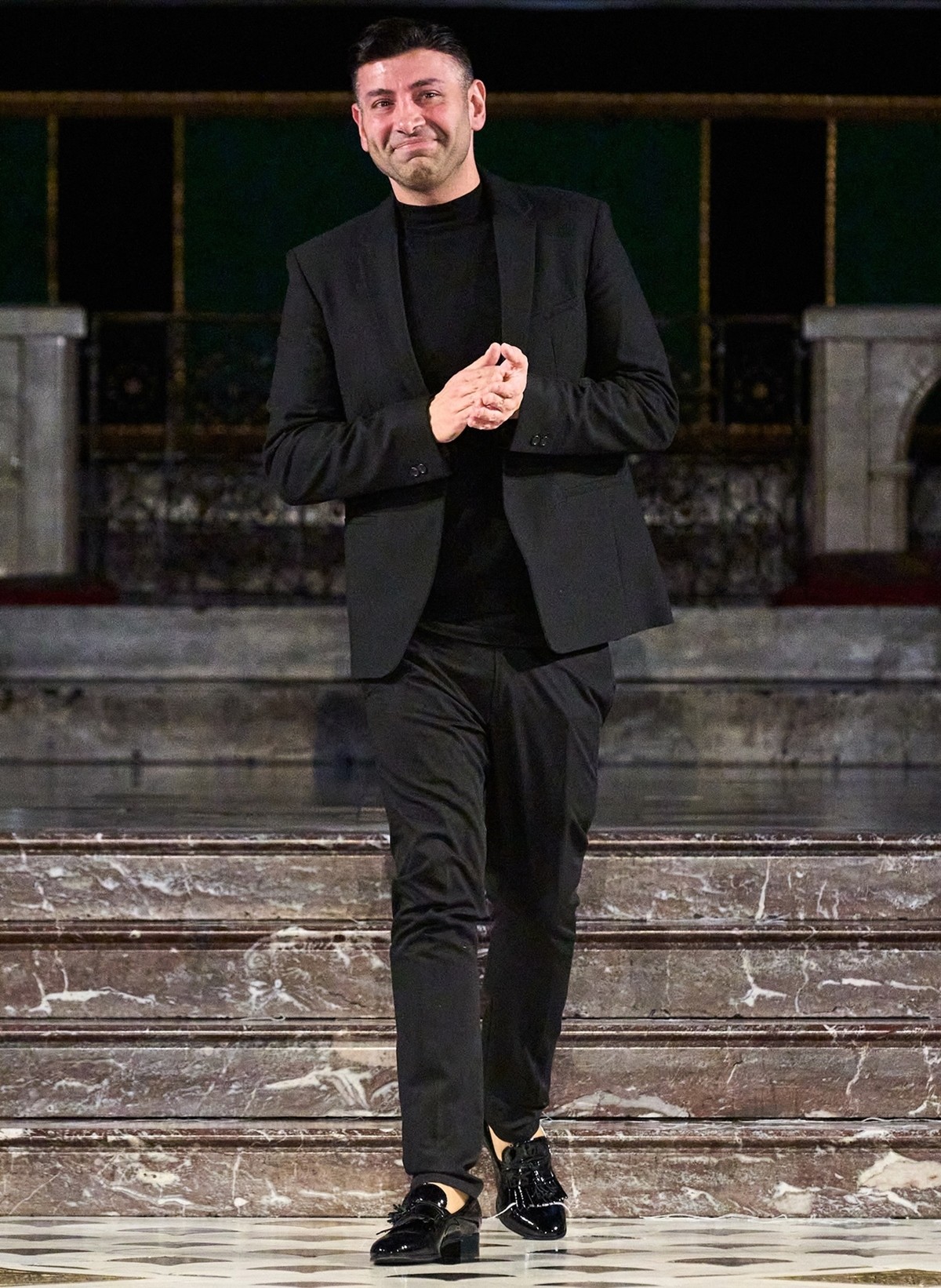 What are your thoughts on the Alin Le' Kal SS2023 Collection? We'd love to hear your thoughts on his perception and the collection he created from his life experiences during the lockdown.
Photos Courtesy Of ALIN LE'KAL