Do you know what Thanksgiving week means? It means the holiday season has officially begun and it's time for all thing merry. So we're beginning our holiday season with a sweet treat. Last year we had everyone drooling with our Brownie Brittle Releases Decadent Holiday Snacks feature, and today we're doing it again. With some new flavors under their belt. Join us in a little chocolate indulgence with Sheila G's Thindulgent Chocolate Bark and Brownie Brittle Bites, the perfect snack for the true chocoholic.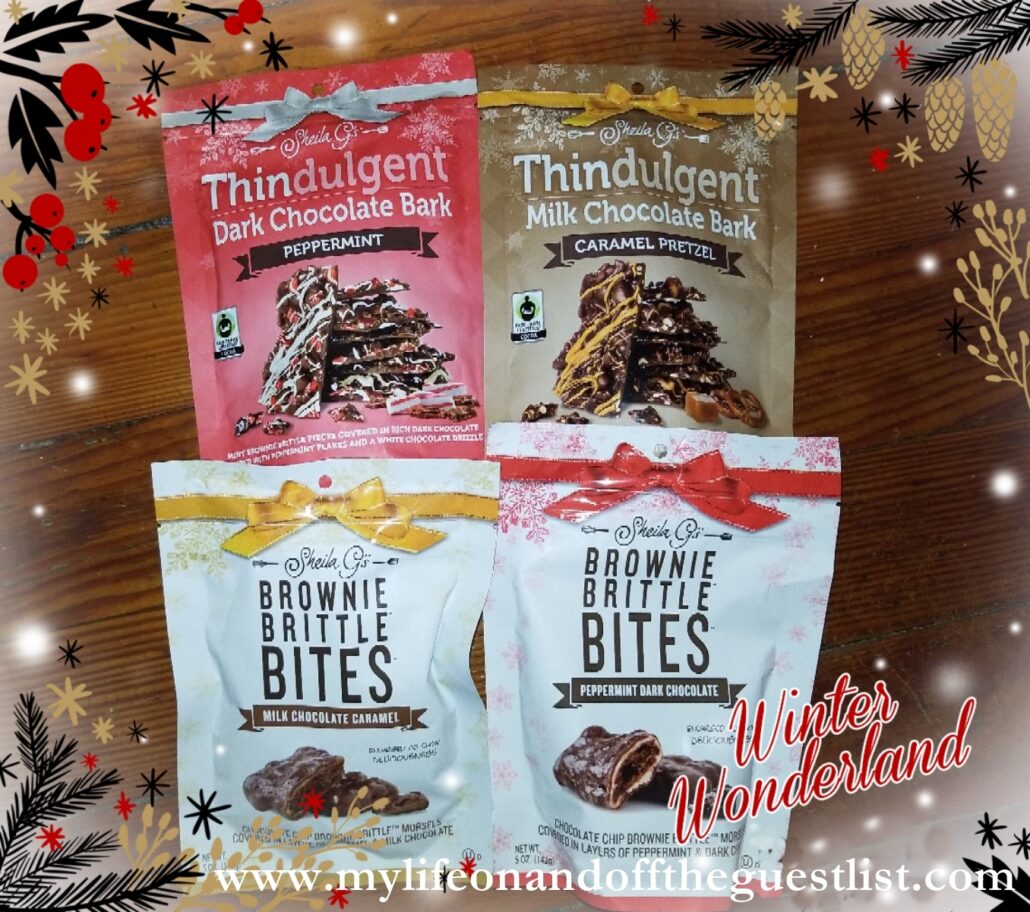 Sheila G's sources and uses Fair Trade Certified cocoa, and pairs it's rich, creamy, chocolate with a mix of savory, crunchy, chewy ingredients Thicker than a sliver, thinner than a candy bar, with a bit of snap to it, every bit of Sheila G's Thindulgent Chocolate Bark delivers richly satisfying flavors and textures. This goodness packed slithers of indulgence are available in four flavors: Cashew Toffee, S'mores, Caramel Pretzel, and Dark Chocolate Almond. Each bag of Sheila G's Thindulgent Chocolate Bark retails for $4.49 each.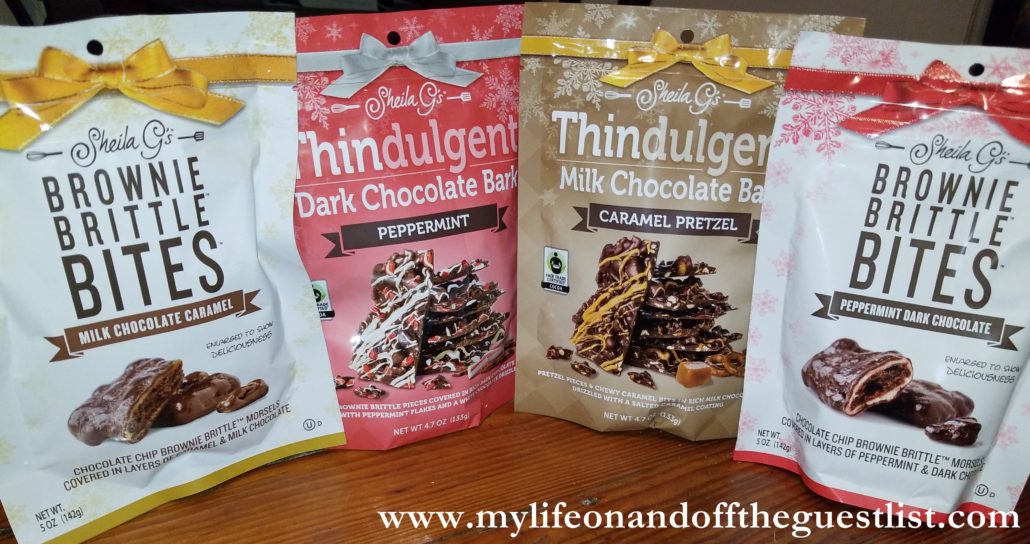 What makes Sheila G's Brownie Brittle Bites so amazing? Sheila's Chocolate Chip Brownie Brittle is baked to crispy perfection, cut into bite-sized pieces, and covered in rich, creamy chocolate. They are deliciously snackable, wonderfully indulgent and so addictive. Brownie Brittle Bites are the perfect pop-in-your-mouth snack treat! We've been indulging in the very popular Brownie Brittle Bites, are now available in milk chocolate caramel and peppermint dark chocolate flavors for $4.49 per bag.
Sheila G's decadent holiday snacks are perfect for you to share with friends and family, or to  enjoy all by yourself.  Indulge yourself in the sinful yet divine combination of chocolate chips, caramel, chocolate, and peppermint delights. The choice is deliciously yours.
The Sheila G's holiday products are available now and sold at retailers nationwide as well as online on www.browniebrittle.com. Grab a bag or two and enjoy.