It is just about the week of Thanksgiving. The time to spend time with family and friends, give thanks for all we have and eat too much. With all the various dishes an food combinations you'll be eating, you're sure to experience indigestions, upset stomach, nausea, etc. One superfood you should have on hand to cure your Thanksgiving upset stomach is ginger. Lucky for you, we, along with The Ginger People, will help you survive your Thanksgiving and post Thanksgiving leftovers binge with a giveaway of their delicious Turmeric Latte Mix to help improve gastric mobility; one of the products from the new turmeric-infused beverages they launched earlier this year. Three winners will each win one 9.7 oz tub of the Turmeric Latte Mix (continue below for more information on how).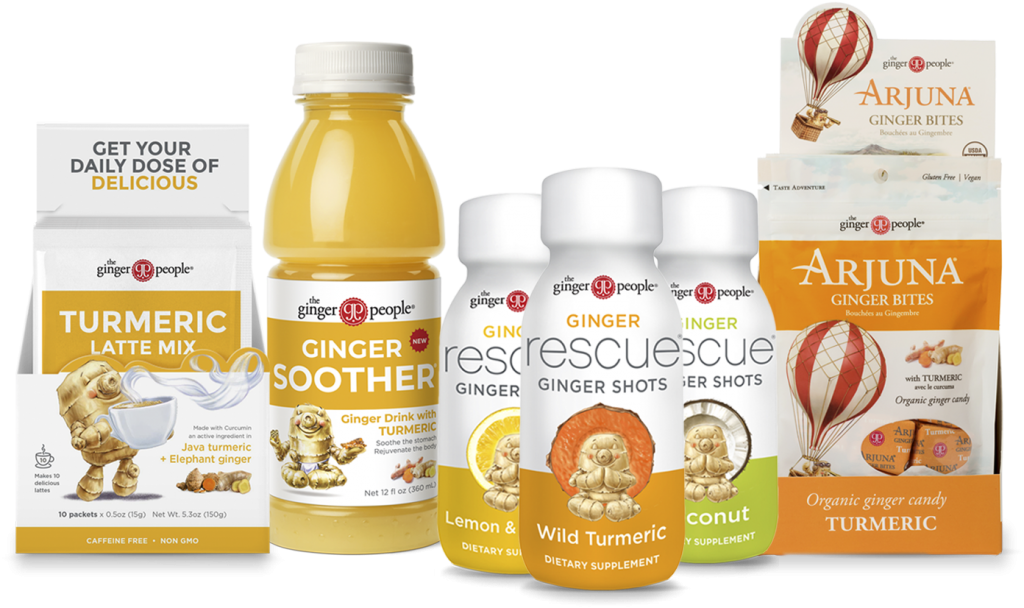 You may remember we highlighted The Ginger People's range of ginger products back in August. Combining the powerful spices of ginger and turmeric, The Ginger People Turmeric Latte Mix is the delicious and stomach soothing post-Thanksgiving drink you need. This delicious plant-based powdered mix is supercharged with ginger and Curcumin, the power behind turmeric. Turmeric owes its health-promoting properties to the chemical compound Curcumin, which has powerful anti-inflammatory and antioxidant effects.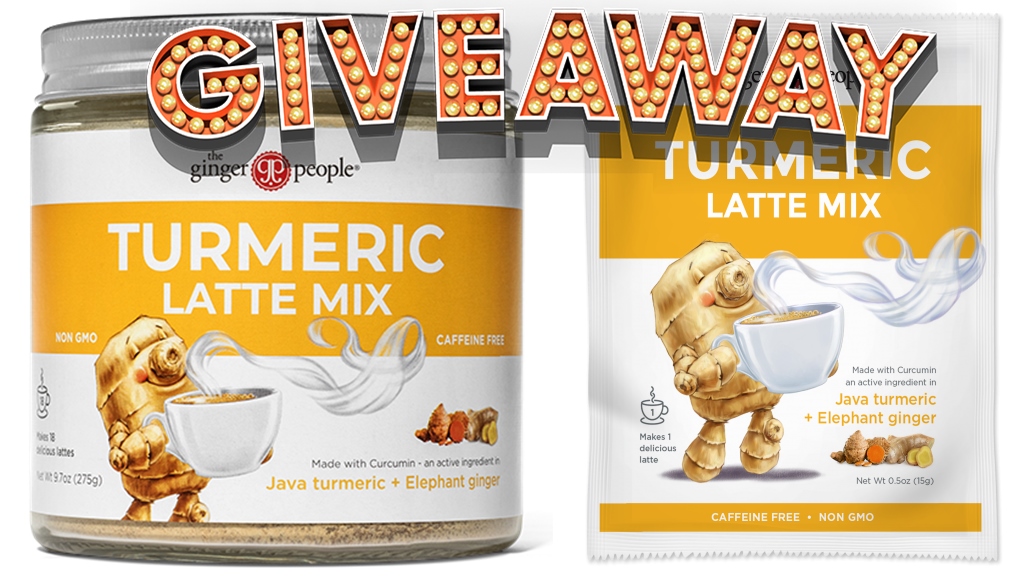 Inspired by a traditional Indonesian remedy used in Jamu medicine, this nourishing warm drink is often synonymous with Golden Milk. It is caffeine-free, non-GMO, and can be used with regular or vegan milk.
"We're all looking for something healthy yet tasty that is closer to the earth," says The Ginger People co-founder Abbie Leeson, "and we believe turmeric is something people believe in. Like ginger, it's another great example of a functional food that tastes good and 'does good'."
So have that 2nd or third plate of food, enjoy another helping of those pies because The Ginger People Turmeric Latte Mix is here to cure your Thanksgiving upset stomach. To enter this giveaway, please fill out the Rafflecopter entry form below: