Is there anything better than getting the best for less? We love saving money but we know it's only really worth it when what you're saving on are exceptional pieces. This is the idea behind the Ana Luisa jewelry brand, who offers everyday luxury jewelry for women. Unlike most luxury jewelry brands, whose prices reflect costs to the wholesale distributor, sales agent, marketing and retail markup, Ana Luisa offers a direct-to-consumer approach. Their approach of in-house designers, responsible production practices, and an online selling method allows the luxury-loving woman to afford gorgeous, high-end jewelry without the high-end markup.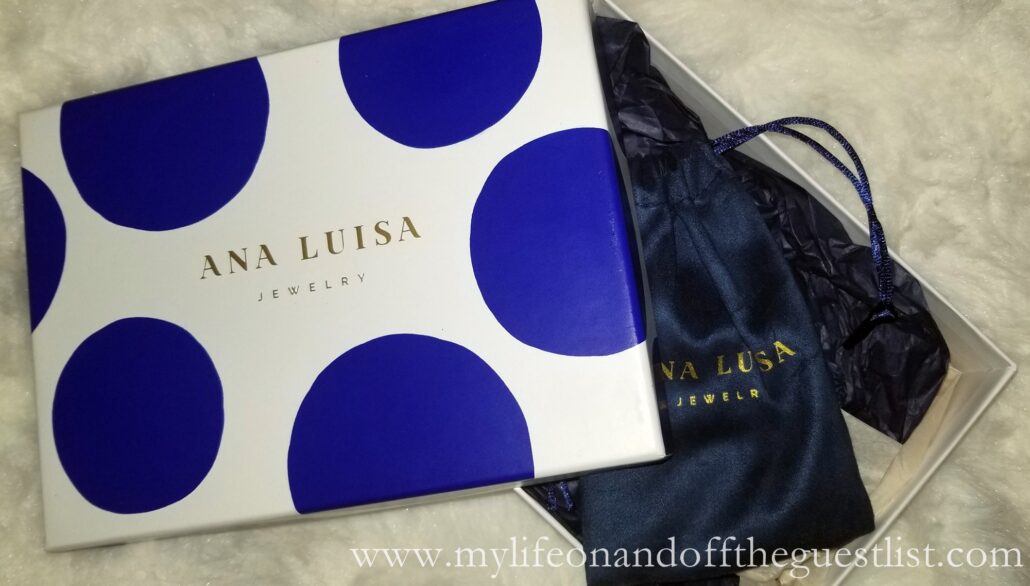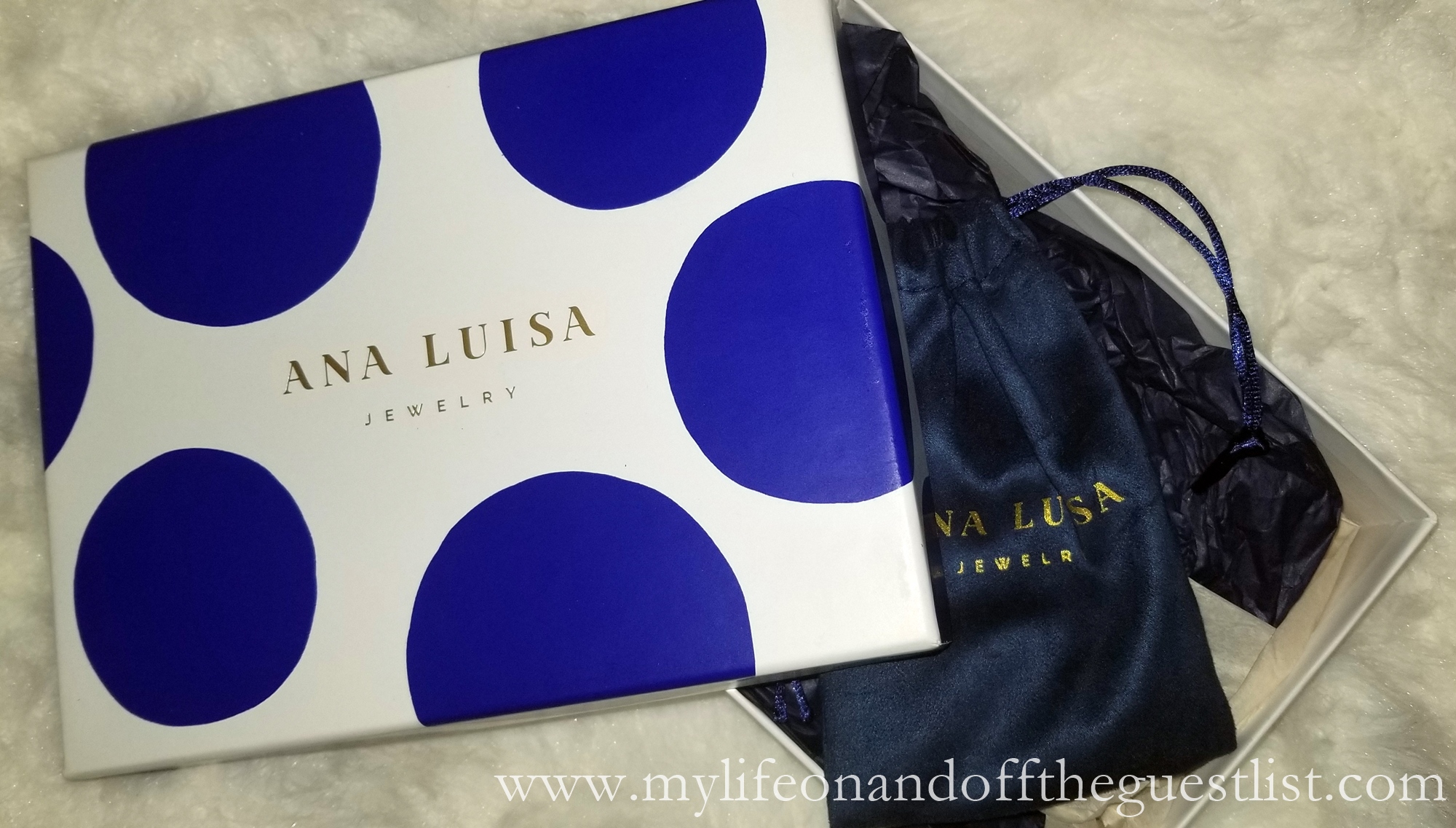 We couldn't resist getting to know the Ana Luisa Jewelry and its beautiful jewelry options. Whether you're looking for everyday essentials or statement pieces, this affordable luxury brand is what you're looking for. Our introduction to Ana Luisa Jewelry began with three pieces: the Flower Stud Earrings in Iris Pink, the Tessa Friendship Bracelet in Pink, and the Mona Hoop Earrings.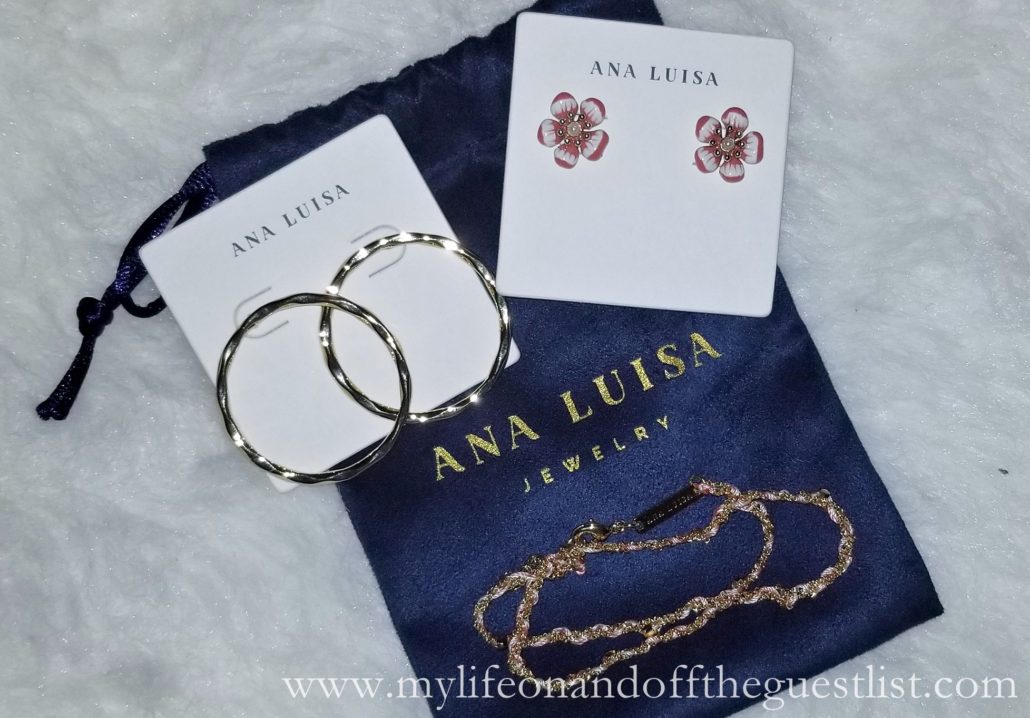 We were incredibly excited to receive our pieces and although we expected each item to be individually wrapped and placed in separate bags, we realize that it's not a necessary need. The important thing is "how is the jewelry?" We will say Ana Luisa did not disappoint; let us tell you a bit about each piece first:
Flower Stud Earrings, $75.00 – a 14K Gold plated, delicate flower stud earrings with a natural pearl and an artistic enamel layer that is individually hand painted.
Tessa Friendship Bracelet, $59.00 – a 14k gold dipped friendship bracelet with a soft cotton ribbon braided with a delicate gold plated chain.
Mona Hoop Earrings, $69.00 – elegant, 14K gold-dipped studded hoop earrings with a textured ripple design.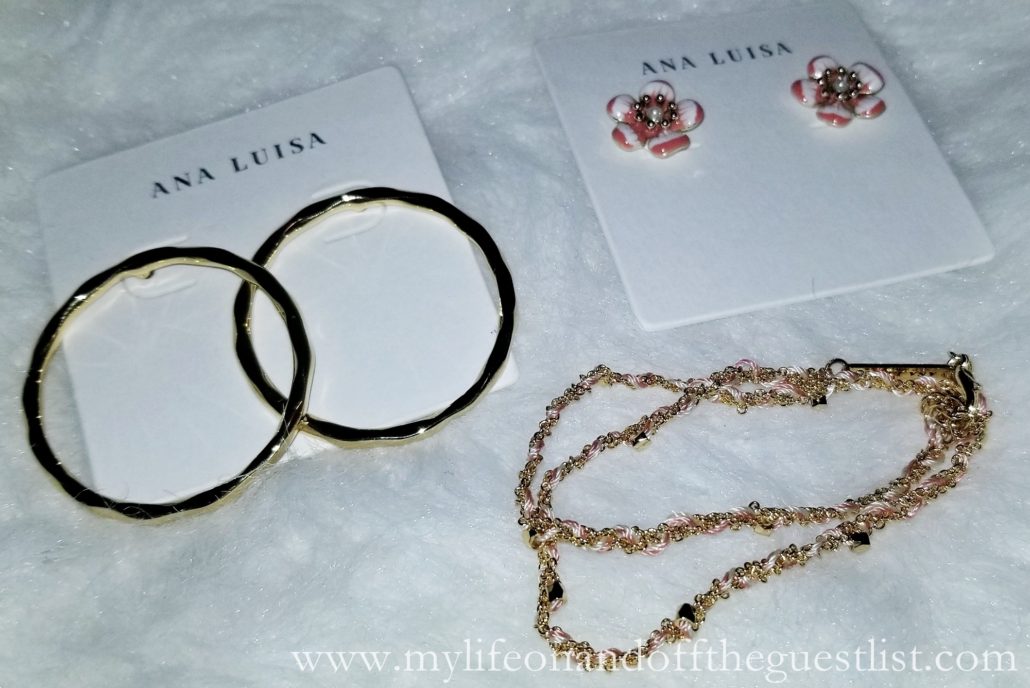 Out of the three pieces, the Flower Stud Earrings were our favorite (it was love at first sight). We generally go for more statement earrings but there's something about these graceful beauties that just stands out to us. They have a nice weight to them, they don't pinch or weigh your lobs down, and they're wonderfully chic. The first item we actually wore was the Mona Hoop Earrings; we love the idea of studded hoop earrings, it's a great fusion of the two design details and we think a stylish addition to the earring category. Lastly, the Tessa Friendship Bracelet is a lovely and sophisticated version of the iconic childhood bracelet. Unfortunately, we need to get an extender because chubby wrists are a thing but once we get it, we'll be gleefully wearing the Tessa.
This was our intro to Ana Luisa Jewelry and we can't wait to share other favorite pieces with you. Learn more about Ana Luisa on their blog.