Bienvenue à Paris! Our journey through Paris Haute Couture Fashion Week continues with the edgy and striking Adeline Ziliox Spring Summer 2019 Collection. This is the second couture collection for the French fashion designer, which celebrates a woman's form and strength. The clothing itself is showcased as armor with peeks of skin showing her vulnerable side. Even warrior women have a soft side underneath their armor. Hence why the collection is titled "Under the Shell".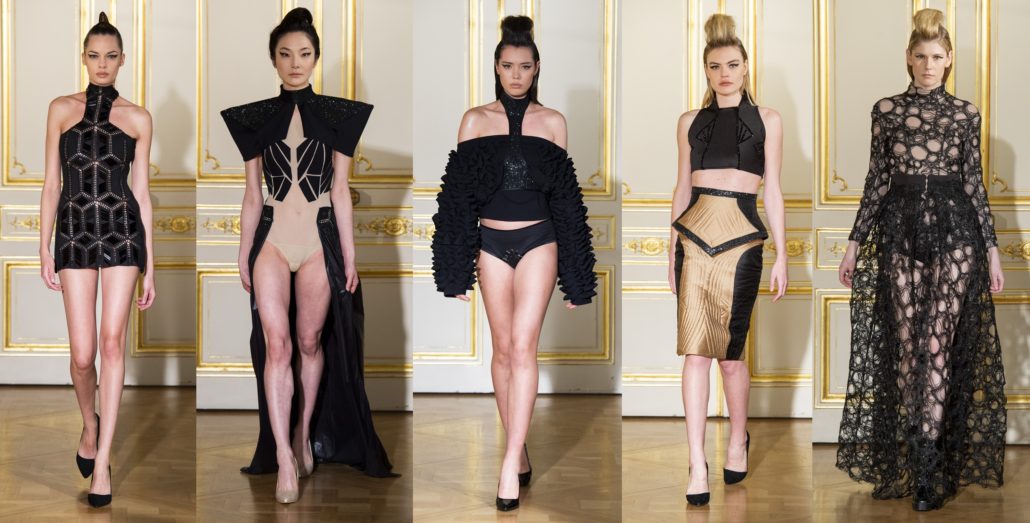 The Adeline Ziliox Spring Summer 2019 Collection has the body on display showcasing women's feelings, emotions, and souls. Clothing on the body can tell so many stories. They tell of a person's life, hopes, and dreams. These clothes, like a carapace or an armor, hide the real ego but reveals the deepness of this warrior woman. With this collection, Adeline Ziliox celebrates the women who fight daily for their freedom, their rights, and their lives. The collection commemorates powerful women of the past and present who dazzle with grace, femininity, and fragility. This recurrent theme is an everlasting inspiration for Adeline Ziliox.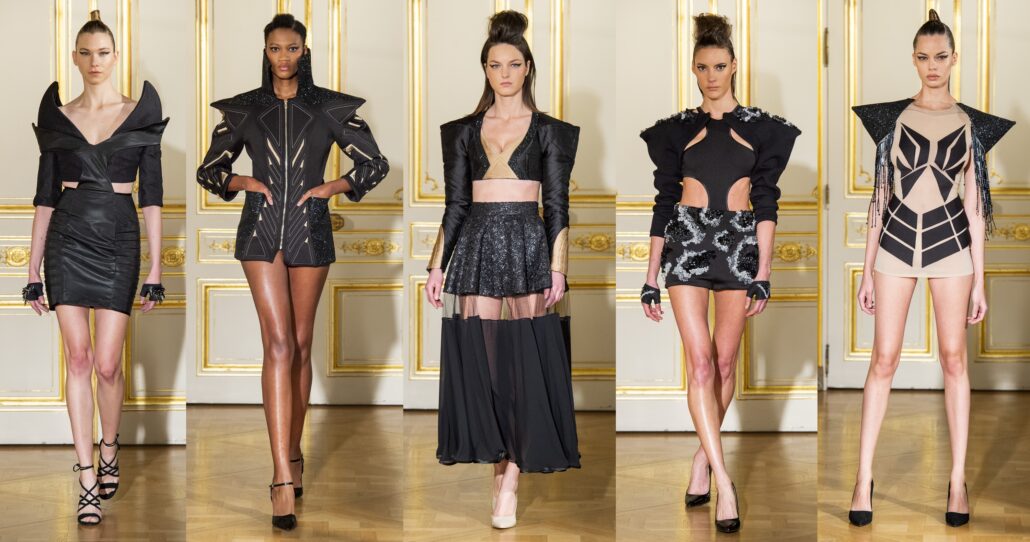 Featuring a mostly black color palette, the collection boasts structured shapes, volume, and oversize shoulders. You can say it's perfect for the women who shoulder the pain and struggles of the world. The graphic design details accentuate the femininity of the female form. We love the sheer paneling, cutouts and nude illusions seen throughout the collection. The bold mixing of neoprene, chiffon, and satin captures various sides of a woman – tough, elegant and fluid.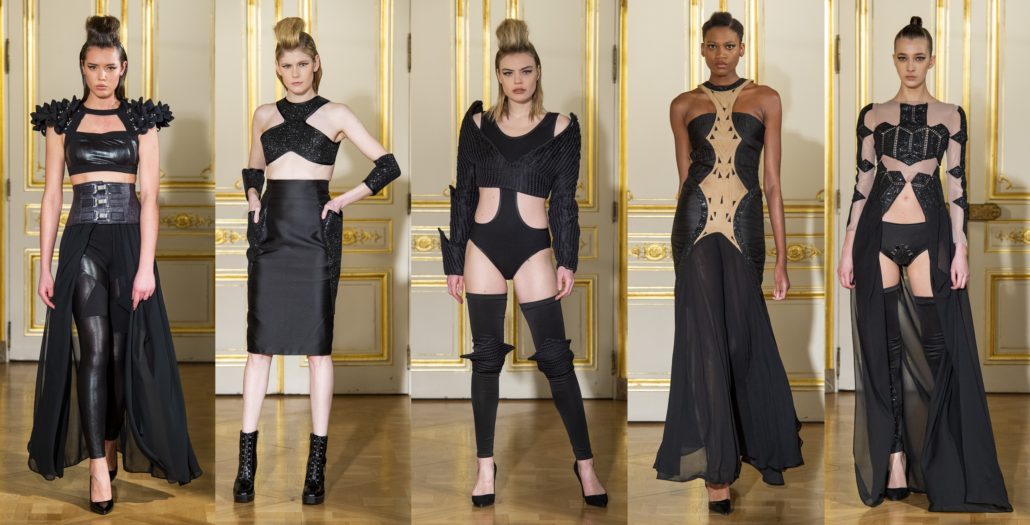 As you can clearly tell from the collection, Adeline Ziliox is passionate about motifs. She has always added this printed form into her work. With this collection, she had the opportunity to create stunning motifs with embroidery. Self-taught, she practices her motif creation in an intuitive, spontaneous and instinctive way.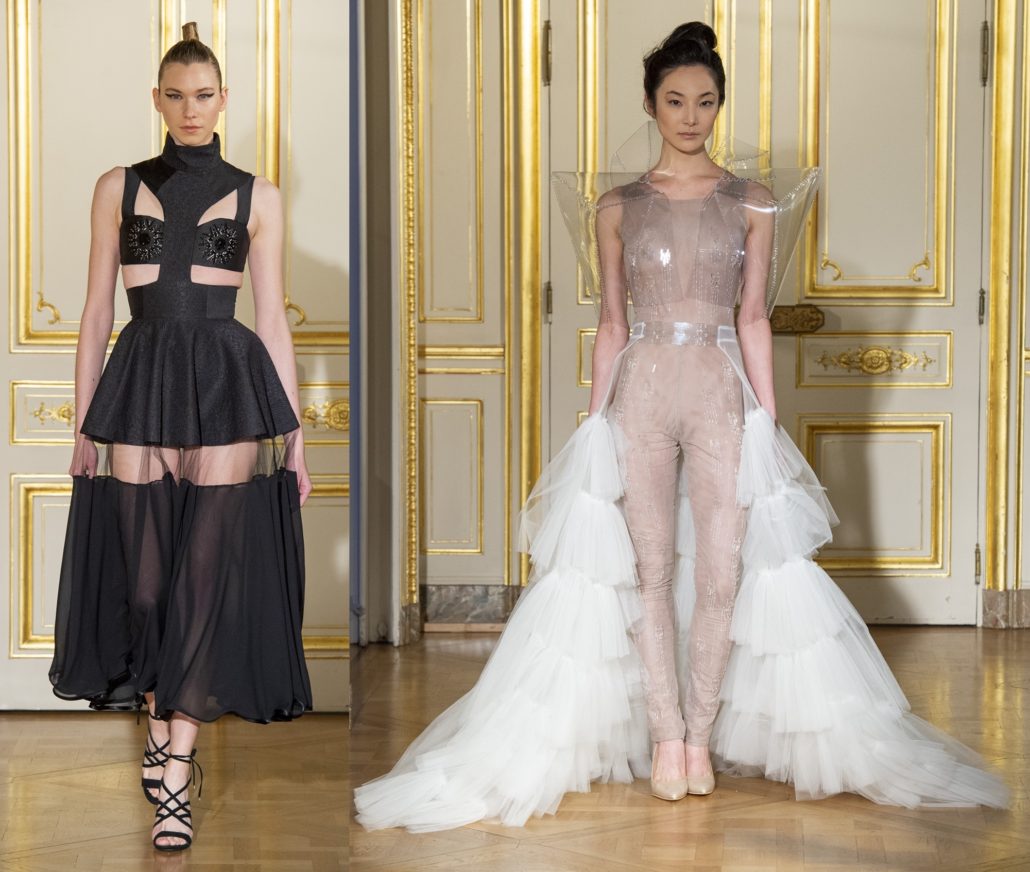 We love the message behind Adeline Ziliox's haute couture collection and look forward to seeing much more from her. What are your thoughts on the Adeline Ziliox Spring Summer 2019 Collection? Which of her haute couture spring/summer 2019 looks are your favorites?