Six months ago, we were introduced to an fell in love with the stunning Armine Ohanyan Fall-Winter 2018-2019 collection. So it should come with no surprise that our obsession continues to the next season. To emphasize the inspiration of the Armine Ohanyan Spring Summer 2019 Collection, the designer channeled the sirens of the deep. Titled "Deep Harmony", the mesmerizing haute couture collection was a highlight from the Paris Haute Couture Fashion Week.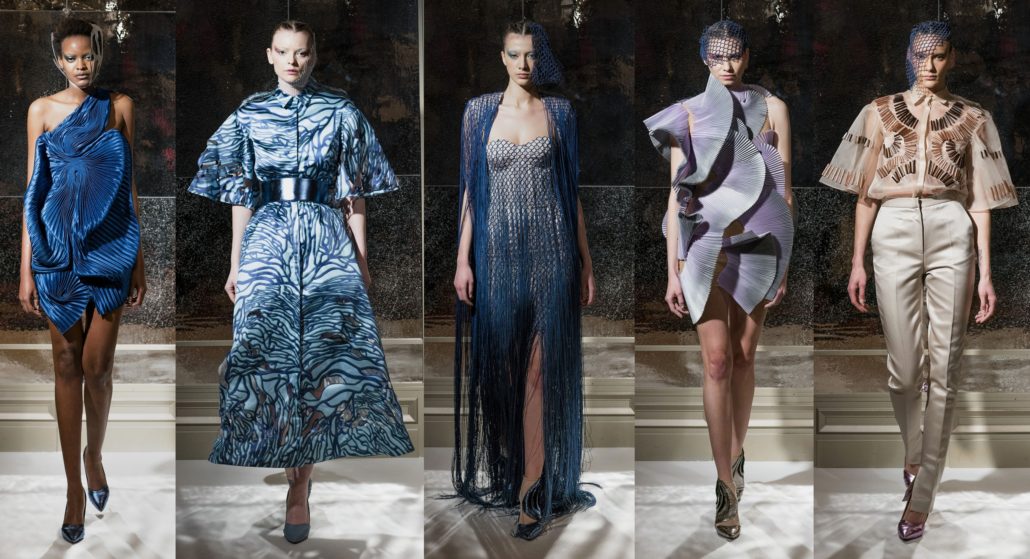 This collection represents all the richness of the sea floor, its intense colors, and all its unique and surprising beauty. With its play between shapes, lights, and movement, Armine Ohanyan transports you to an unreal world where the beauty of nature is preserved; one that comes together to create a skillful harmony. However, as nature is under threat by mankind, Armine Ohanyan draws attention to the causes of its destruction, such as climate change and other pollution on the ocean's inhabitants.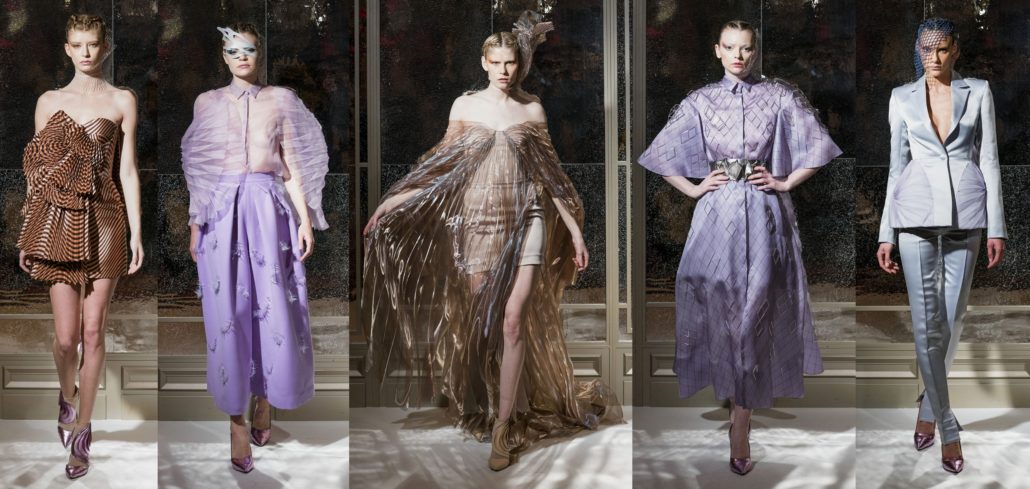 Armine spotlights this by using plastic waste as embroideries, which illustrates the alteration of the colors of the aquatic flora. The use of plastic wastes also shows how the designer denounces the current state of ecology. Models looked ever so much like sea nymphs as they floated down the runway in shades of moody blues, bronze, tan, lavender, violet, and steel grey. In keeping with the deep ocean inspiration, design details included netting, super long fringe, cutouts made to looks like seaweed, garments made to look like the ocean flora in perpetual underwater motion, and so on.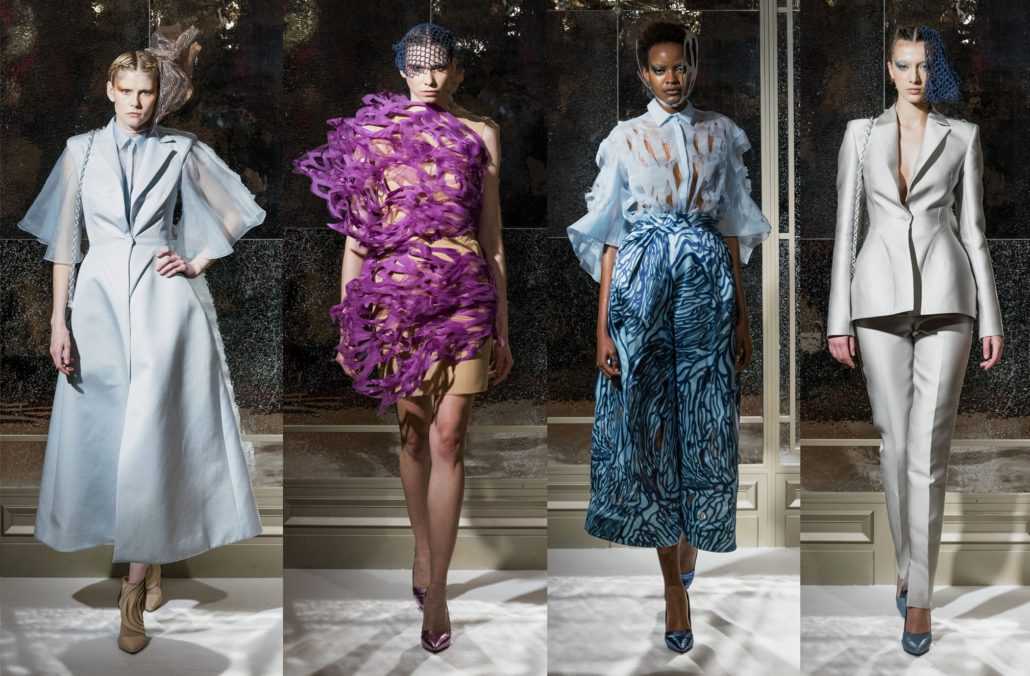 Several looks from the haute couture collection caught our attention. Some looks may bring thoughts of jellyfish, and others, the varied coral that lives on the ocean floor. The use of 3D printing, materials less common in textiles such, as silicone. Techniques like laser cutting reinforce Armine's modern and even futuristic touches to her collection. Her Deep Harmony collection reveals her as the incarnation of the new generation in Haute-Couture.
We'd love to hear your thoughts on the Armine Ohanyan Spring Summer 2019 Collection. Does it put you in mind of the deep blue seas?