We are back to sing the praises of haute couture designer, Maria Aristidou, during Paris Haute Couture Fashion Week. You may remember she captivated us with her Spring/Summer 2018 collection. Well, she has done it again with the Maria Aristidou Spring Summer 2019 Collection. For this season, Maria Aristidou presented a knit couture collection during Paris Haute Couture Fashion Week. Upon first glance, you will notice a recurring pattern throughout the collection.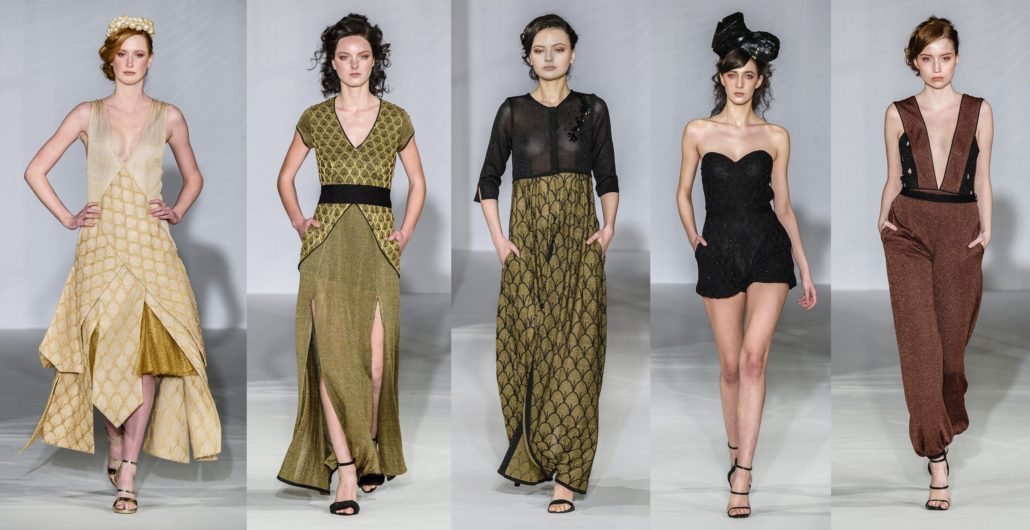 The inspiration for the Maria Aristidou Spring Summer 2019 collection is a pattern that came from a single vintage arched door. She found this during a walk inside the old city walls of Nicosia. The inspiration for the simplicity of the door's facade, together with the complexity of the engineering behind it, gave rise to a series of design trials that lead to this fine timeless pattern for the fabrics of the spring/summer 2019 collection.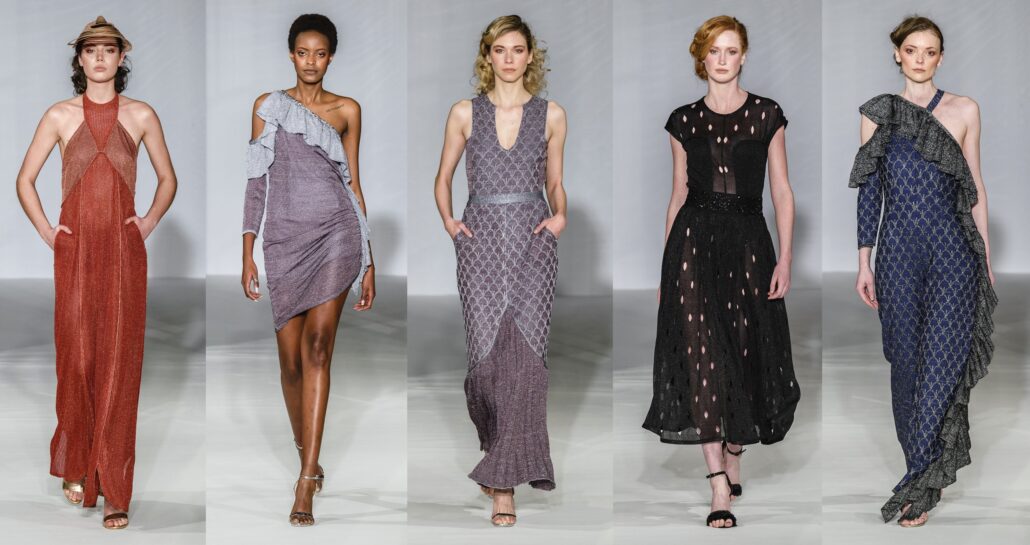 You don't always know what 's hidden behind a closed door, yet even when you think you do, you always wonder if you are right. A closed door is, more often than not, a mystery to all of us. We are humans and curiosity is, whether we like it or not, a human imperfection. And when that door has an arch and a keystone, intertwining to form a coherent symplexis, it becomes a mystical and wondrous gate, behind which imagination can run wild! So, open it. If you dare.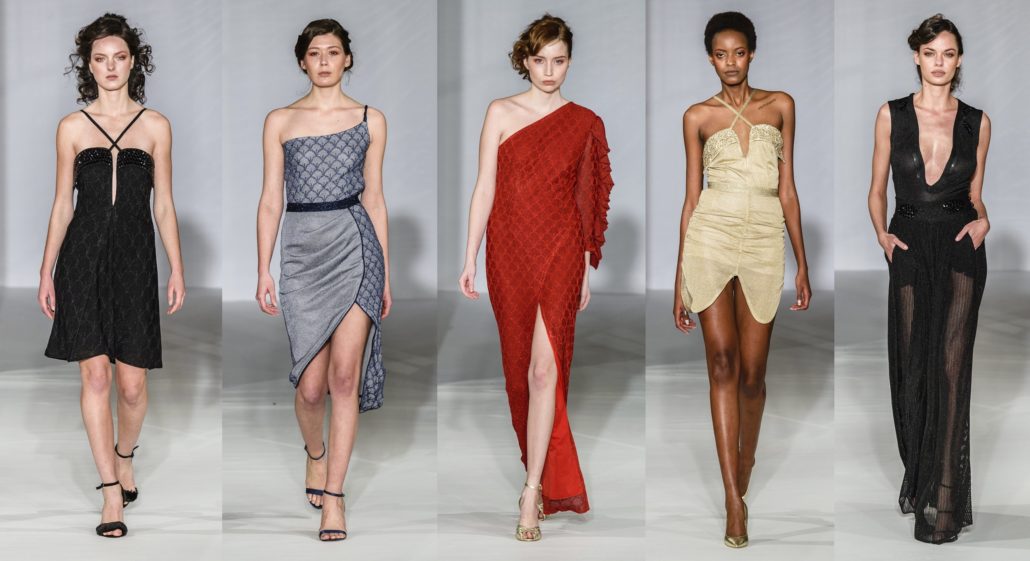 Titled "Symplexis", the couture knit collection featured hand embroidered embellishments on a colorful palette of luxurious knit fabrics made by the designer. It captured the beauty and the essence of a woman. Unexpected cuts on timeless, classic designs with modern details are the signature of the designer's Spring/Summer 2019 "Symplexis" collection. But knitwear is not Maria Aristidou's first foray into knitwear. In 2015 she introduced her first A/W 2015 Knit Scarf Collection, a beginning of a new concept in her designs. The foray inspired her to first explore and then create, using luxurious threads and elaborate techniques, various knit patterns.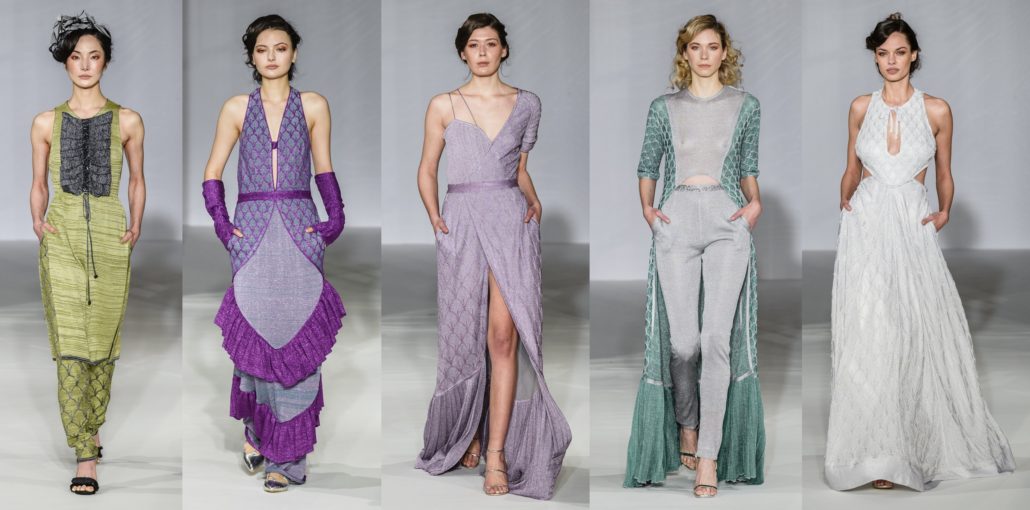 The craftsmanship of detailed hand embroideries adds to the uniqueness of Maria Aristidou's fabric collections for the couture evening and accessories. Yarns such as wool, viscose, lurex, cotton, silk, and velvet are ordered from Paris and Italy. Then, a series of patterns, first designed on paper, then on to a computer knit programmer. The only fabric that is actually bought, and not produced by the designer, is the lining needed for each garment.
What are your thoughts on the Maria Aristidou Spring Summer 2019 Collection? Which looks are your favorites?