Admit it, the only time you've cared about the "other tech accessories", the audio and video cables, is when you're moving. Why do we barely acknowledge the tech accessories that keep our devices working? We think it's because aesthetically, they're quite forgettable. At least, they were until the introduction of Austere tech accessories. This range of spectacularly designed, technologically superior power and connecting products, created by founder and CEO Deena Ghazarian, represents the intersection of flawless design and advanced technology. We had the pleasure of attending the launch of these high performing audio and video accessories for a first look at the brand.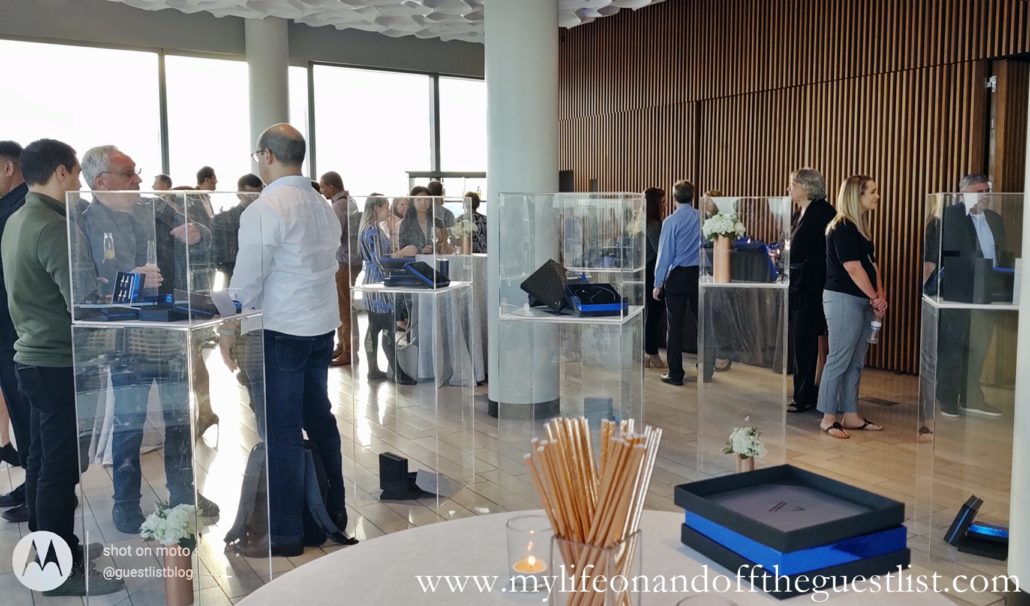 What makes the Austere tech accessories different from the rest? The Austere tech accessories boast products with purpose and style. It features a range of connecting and power products; this includes eight cables, two power products, and one product to clean and protect your devices. The products are designed with intent, from it's superior materials to the injection of color. They are all visually stunning and will match your home decor. The cables, which are constructed for flexibility and strength, boast Kevlar-reinforced windings and Austere's signature braided WovenArmor.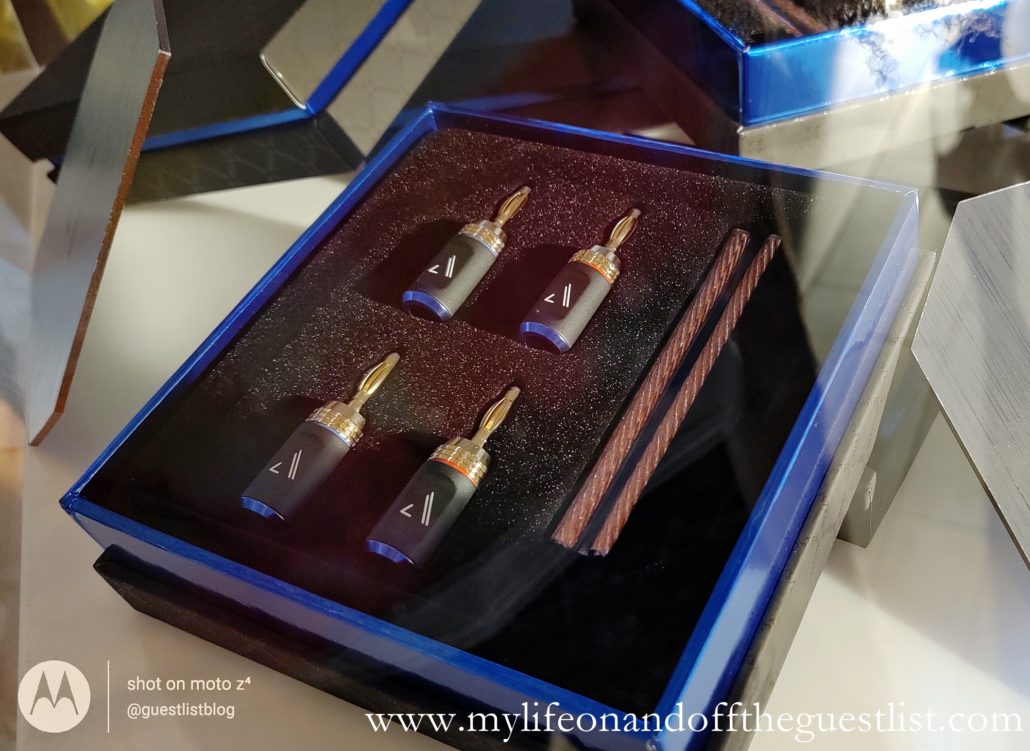 From State-of-the-art active HDMI Cables, Banana Adapters, Optical Audio Cables, Subwoofer Cables, Audio Interconnect Cables, and Speaker Cables to innovative 6 and 8 outlet Power Strips that feature Omniport USB ports, and 45W USB-C PD ports for your laptop.
The aDesign housing of the HDMI Cables are visually stunning with a purposeful slim design, ideal in tight installations. The lightweight and durable Power Strips feature Flameless MOV circuits and thermally protected outlets. Key attributes to keep you safe from home electrical fires. The Speaker Cable boasts fine-stranded, 100% pure oxygen-free copper that's been highly refined to improve conduction and prevent corrosion.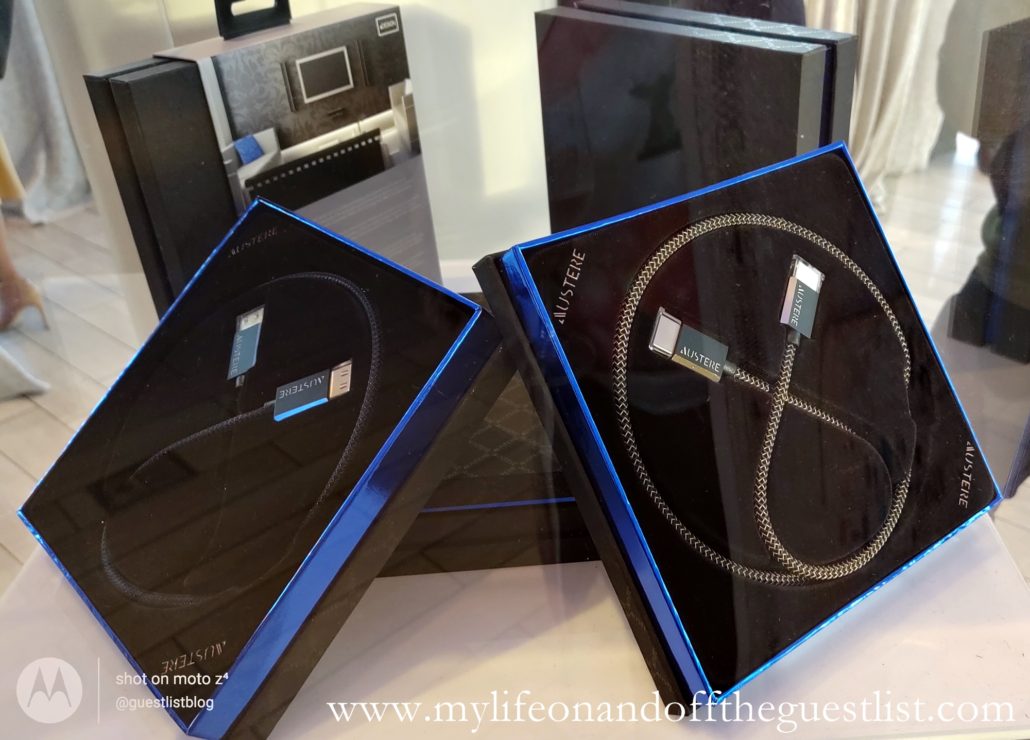 We're big fans of women who are doing big things in the tech world. With Austere, Deena is doing amazing things in the audio and video accessories market. Until this brand, we hadn't seen anyone fill the audio and video space in the luxury market. At the event, we had the opportunity to get to know Deena Ghazarian and her wonderful range of Austere products; check out our IGTV video sit down with Deena.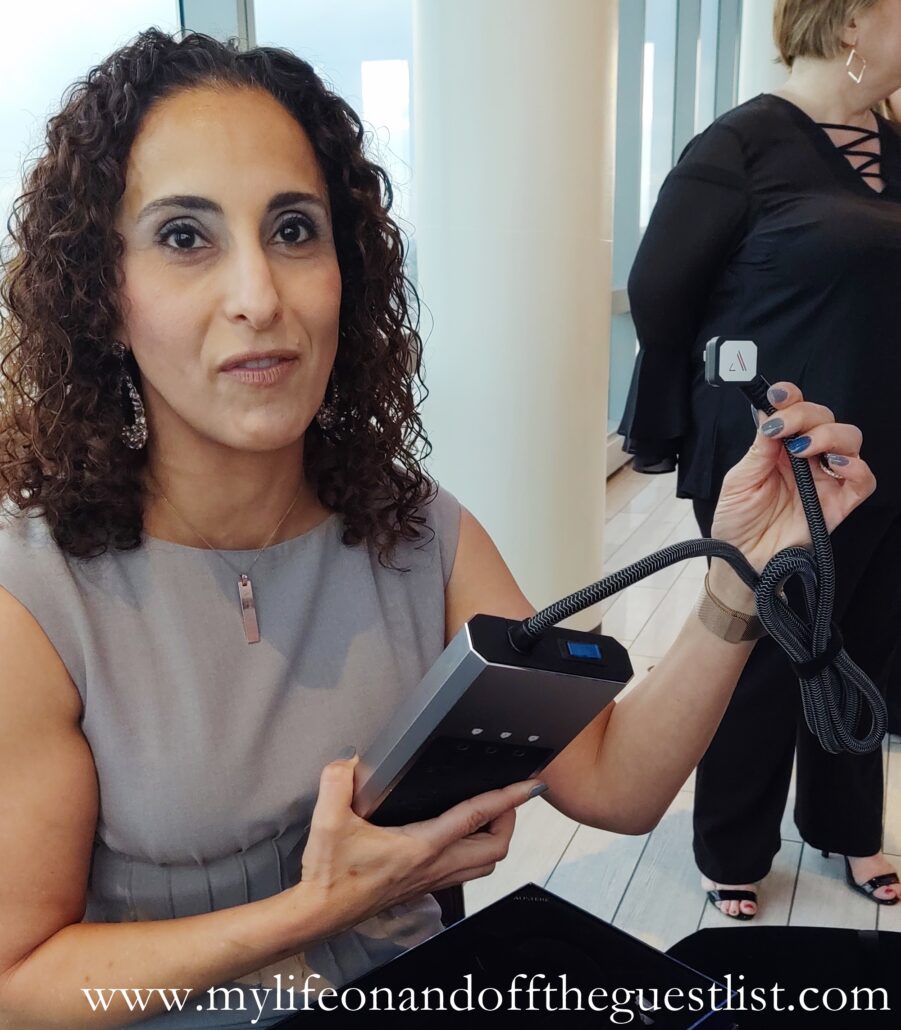 Want to learn more about the luxury brand and its technologically superior products? Head over to www.austere.com to get to know the complete range of available audio and video accessories.