Ladies, summer is the perfect time for traveling. But whether you're headed to the 597 square miles of Oahu or the 3,000 miles of Ireland coastline, you have some serious packing to do. And it's no secret that packing can be an absolute nightmare — from choosing the right clothes to trying to fit everything into your bag, packing can be a long process. So to ensure packing, and your actual trip, go well, here are 5 things all women need while traveling – these travel tips & tricks are a must. You will want to invest in these. If you are in need of a more in-depth look at traveling and a wider range of tips, there are blogs such as activeprod.net that haven't a myriad of articles that can help prepare you and anyone you are going with.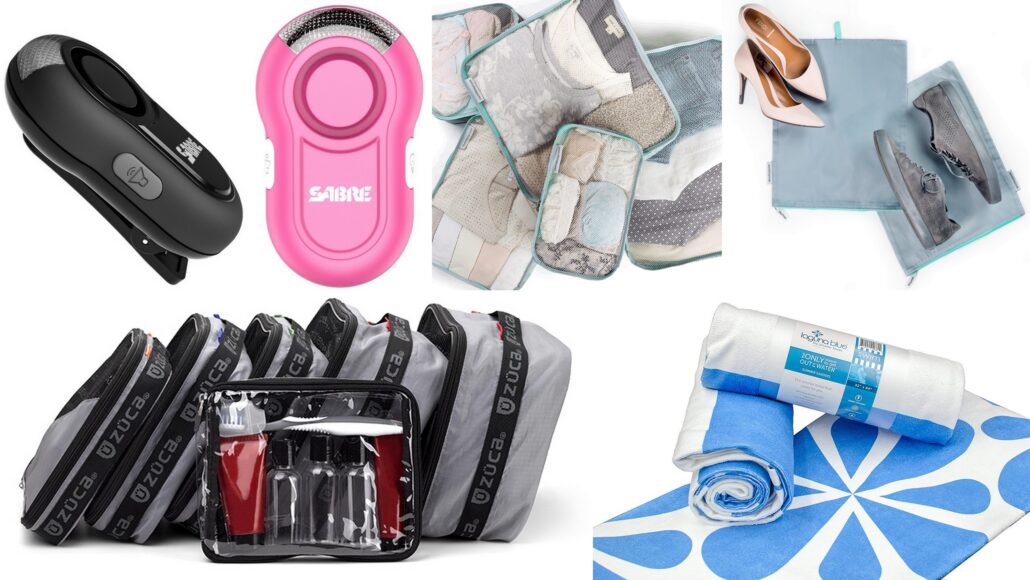 We're not talking about the right dress or shoes. These are the essentials you will need to ensure your travel plans go as smoothly as possible. Ready for the must-have travel tips & tricks?
A Great Toiletry Bag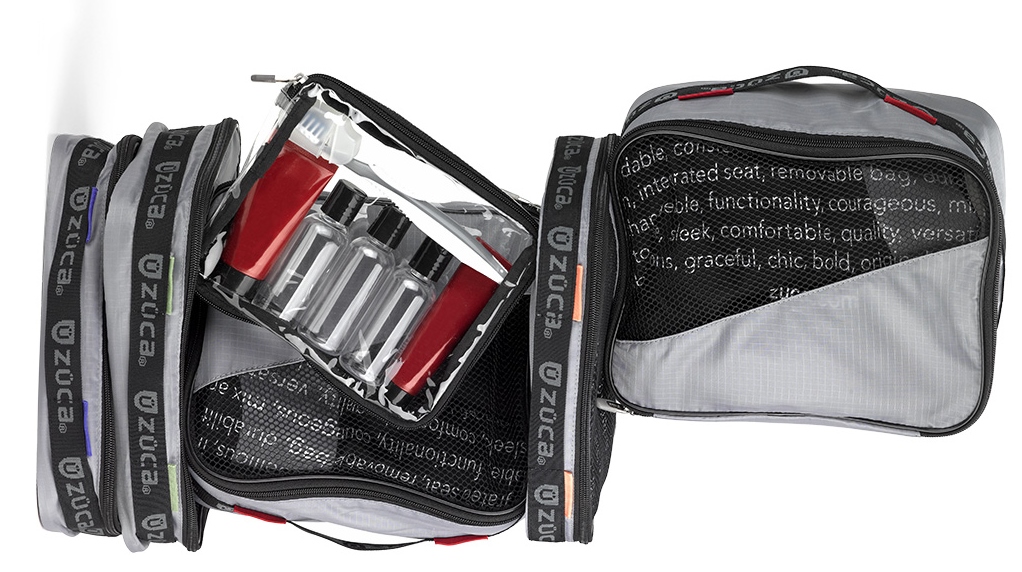 Whether you're going on a quick weekend trip or a month-long excursion, there are going to be a lot of toiletries you'll need. And while it can be tempting to simply throw your toiletries into your bag, you'll regret this later on. So make sure you find a great toiletry bag, preferably clear for TSA purposes, that can properly store all of your toiletries. Consider one that has compartments for easy organization or one that you can hang on the bag of a door to clearly see all of your items. You can even get a separate bag for medications, like pain killers, prescription meds, or other pills for premenstrual syndrome or allergies. Zuca has great travel options for your health and beauty travel needs. A good toiletry bag can make a big difference. Their Utility Pouches are fully-lined with durable, easy to clean clear vinyl ideal for organizing your beauty products and the Zuca Flyer Packing Pouch Set includes five packing pouches of various sizes and a one quart TSA compliant toiletry bag.
Packing Cubes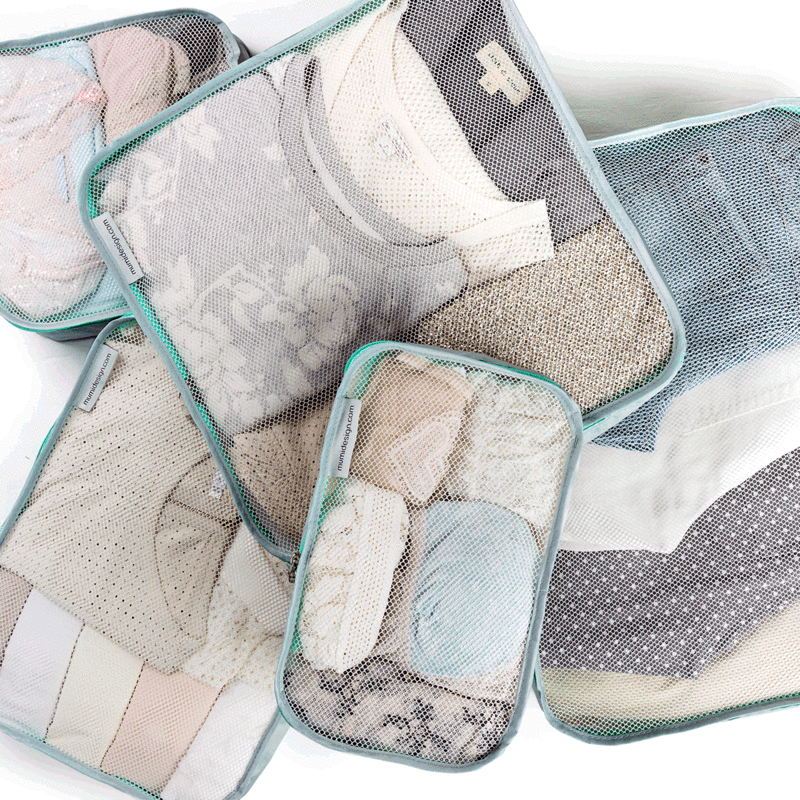 Speaking of organization, packing cubes are a must-have. Not only can it be difficult to fit all of your clothes and belongings in your bag, but it can be impossible to keep them organized. Fortunately, packing cubes can keep your items organized and neat. Packing cubes can fit in almost any suitcase or bag and you can easily separate your clothing with them — consider using one cube for heavier clothes, one for lighter clothes, one for underwear and socks, and one for accessories. This way, you'll be able to easily find whatever you're looking for. The above Mumi Packing Cubes (set of 5) is a wonderful, versatile color-coded option. Each lightweight cube is designed to save space and simplify packing (and unpacking) to maximize luggage space, travel organized, and reduce mess. We love it even more because you can personalize them.
A Quick-Drying Towel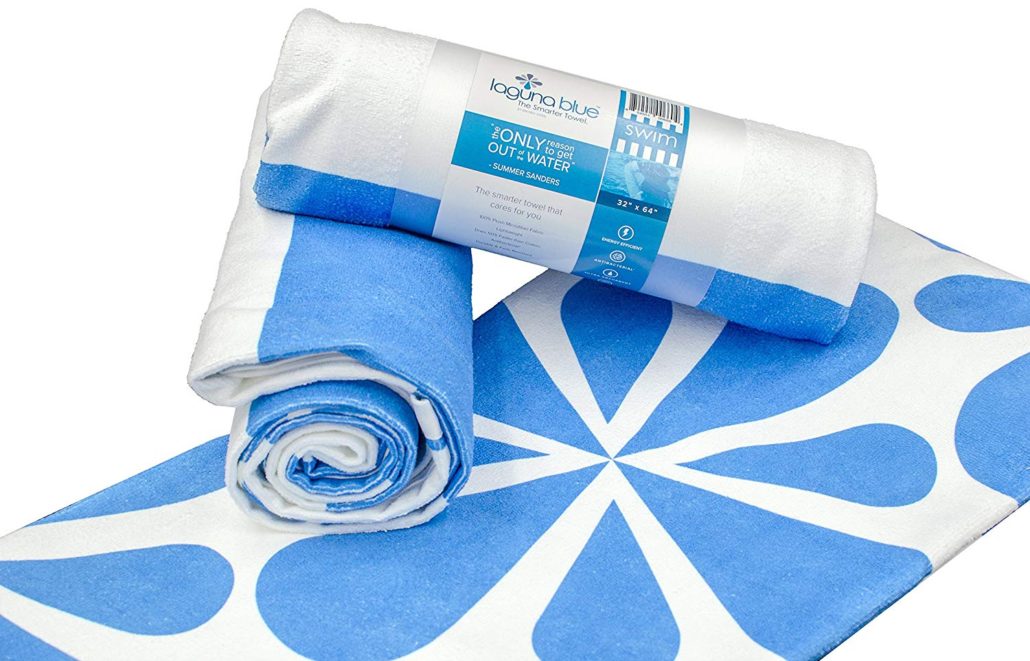 You never know when you're going to need a towel — whether you're camping, at a hostel that doesn't provide towels, or if you decide to randomly jump into a stream you happen to come across, having a towel on hand is always a good idea. This is especially true if you're one of the 58 million people who go to a gym every year and you may need to dry off after a workout. Having a quick-drying towel will keep you dry and moving quickly. We love Laguna Blue, the smart towel. Not only is it quick-drying, but these 100% microfiber fabric towels are also antibacterial.
A Safety Alarm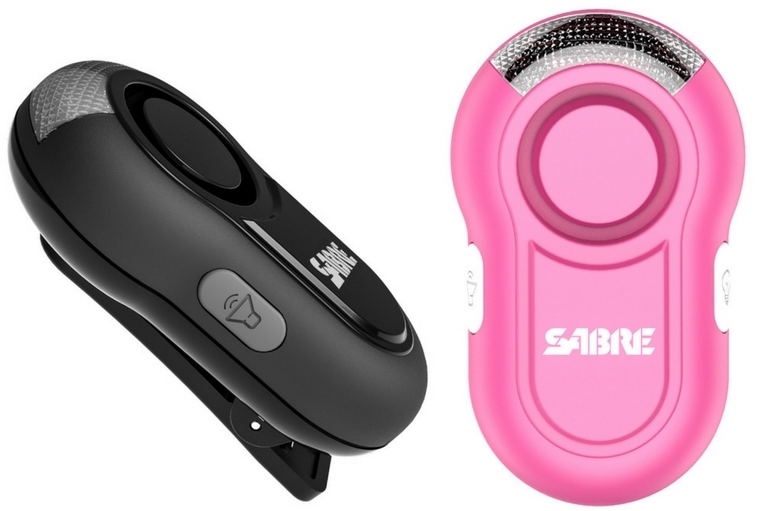 When you're traveling, you want to remain as safe as possible. For burglaries and similar crimes, police report only being able to solve 13% of cases due to lack of evidence and witnesses. Thus, it's important to enact smart safety precautions, especially when you're in unfamiliar territory. This is true of traveling in groups, avoiding suspicious situations, and keeping personal security equipment. And while pepper spray or mace may seem like good items to have on hand, they're not legal everywhere. There are two great options from Sabre that are great options. The above Sabre Personal Alarm with Clip & LED Light is easy to activate. With one press of a button, it blasts an attention-getting 120 dB alarm audible up to 600 feet (185 m) away. It also boasts an LED flashlight with on, slow flash, and fast flash modes. It's weather-proof and clips to clothing, bag, waistband, etc.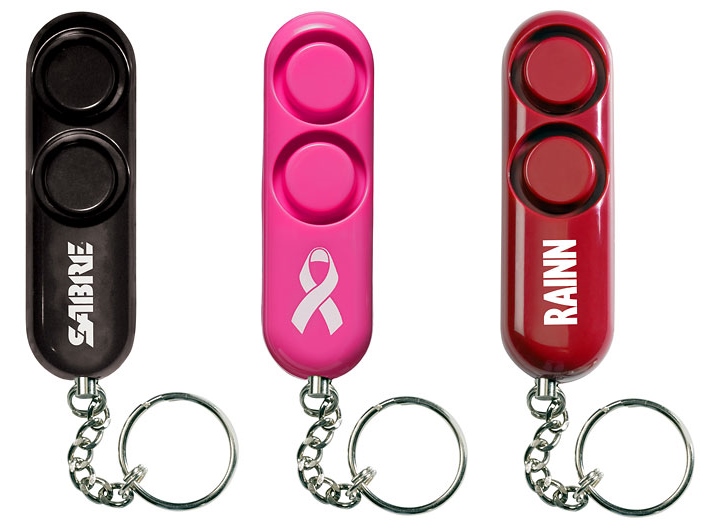 The even more discreet Sabre Personal Alarm with Key Ring boasts the same attention-getting 120 dB siren, is sleek, compact and its modern keychain attaches to your backpack, purse or keys for convenient, instant access; just pull its metal chain from device to sound 120 dB alarm. You can't go wrong with either of these personal safety alarms. So consider having a personal safety alarm on you. All you have to do is press the button and a very loud sound will go off, alerting anyone near you to your location so they can help if you're in danger.
Shoe Bags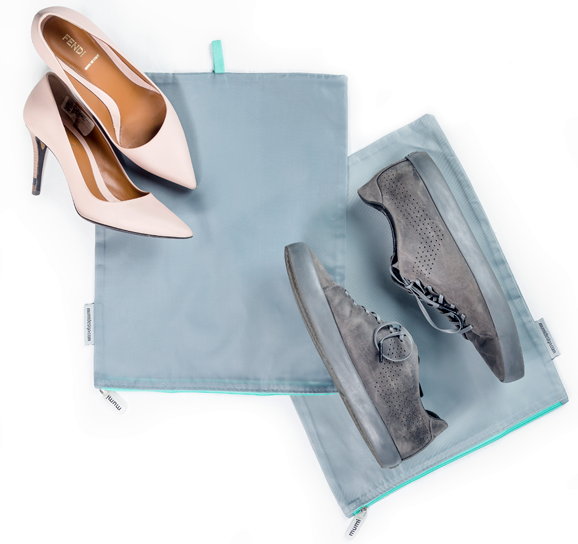 You're most likely bringing a few different pairs of shoes on your trip, especially if you have a lot of different activities planned. But when you wear your shoes outside, they get dirt and other debris on them. And if you just throw them in your bag as is, they're going to get all of your clothes and belongings dirty, too. This is why you should have a shoe bag for each pair of shoes you're bringing. Shoe bags simply slip over your shoes to contain whatever mess they'll make — this can also help you keep your shoes together and organized. You can coordinate your Mumi Shoe bags (seen above) with your packing cubes for your stylish color-coded travel needs.
Traveling is a great experience and you're probably getting excited about your upcoming trip. So keep these items in mind to make your trip hassle-free and truly amazing.