We don't normally cover many things for men, but when it involves meeting a fashion icon, the answer is always yes. We had the pleasure of being invited to the launch of the new Kenneth Cole fragrance, Mankind Legacy, with the famed fashion designer. Set against the stunning skyline of downtown NYC, the fashionable came out to celebrate the new fragrance for men.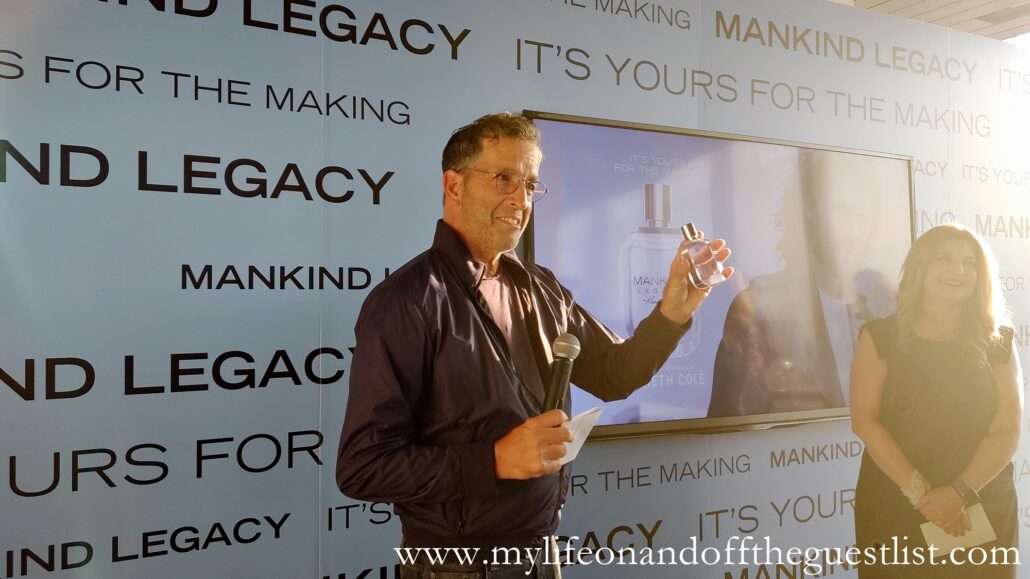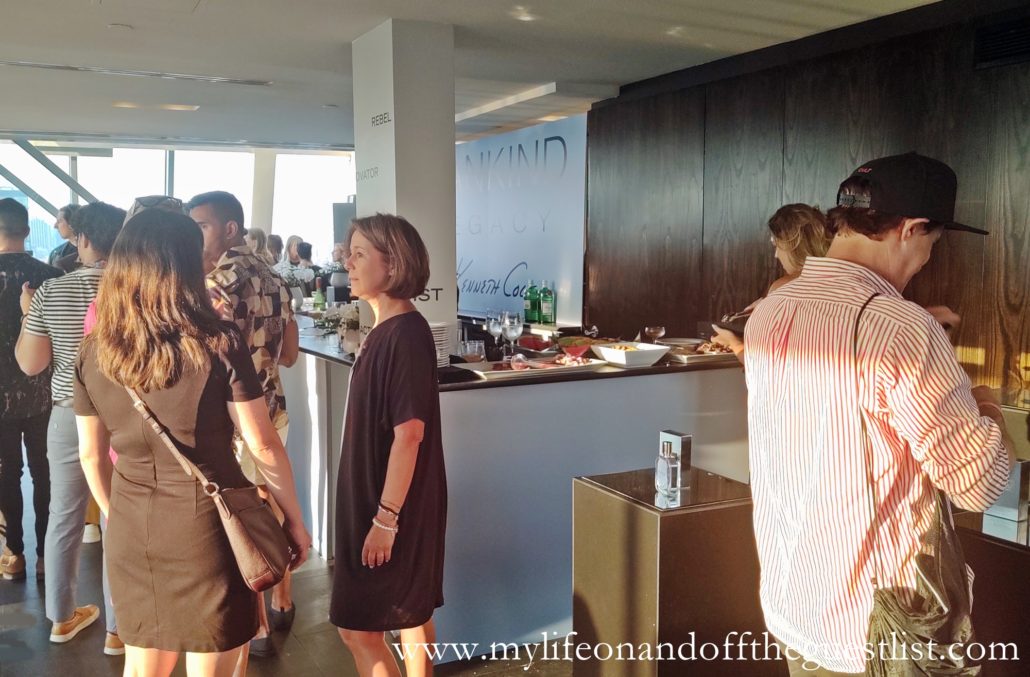 Mankind Legacy by Kenneth Cole is a spicy woody fragrance for men with a global ingredient list. Partnering with perfumer Stephen Nilsen, they brought together notes from nine different countries to create this fragrance. Mankind Legacy opens with citrus and icy aromatic notes of sage that provides a lively freshness and surge of energy; comforting rosemary follows, imparting a feeling of well-being. Warm, reassuring notes of vetiver and Amyris create a long-lasting scent that asserts confidence.

"The inspiration to create this fragrance came from the notion that legacy-building is not about what we might achieve one day, it's about what we can accomplish every day," says Kenneth Cole, Chairman and Chief Creative Officer at Kenneth Cole Productions, Inc.  "I believe that we live in a complicated world with increasing possibilities, and as more and more people determine their purpose and realize their potential, the more meaningful it all becomes."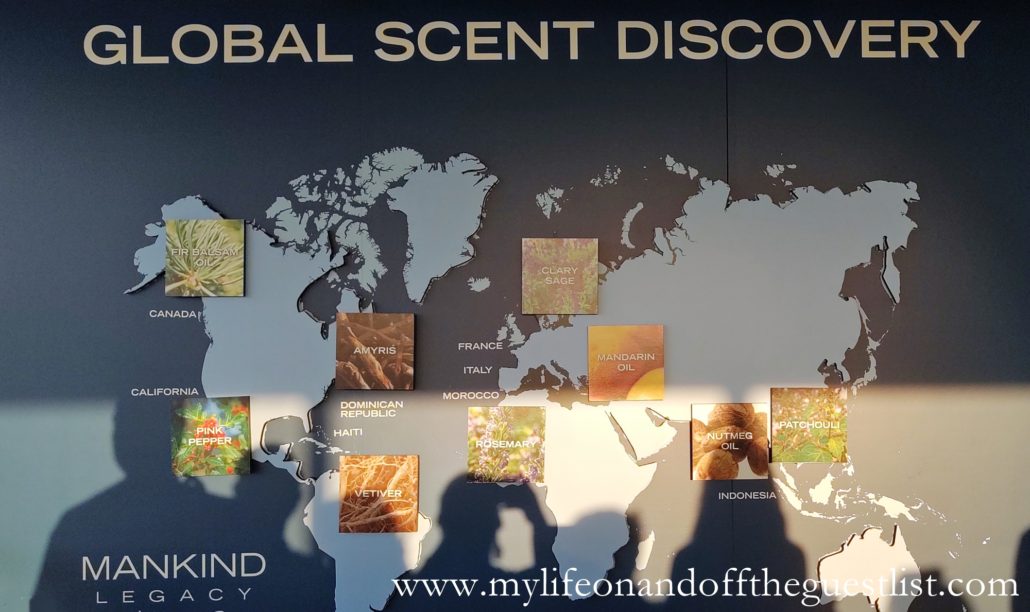 Nilsen states, "While the finely crafted scent fits the Kenneth Cole brand legacy of impeccable grooming, it is the emotional legacy we impart that I wanted to capture in a scent."
The men's Eau de Toilette boasts top notes from France, Italy, and Indonesia; middle notes from Canada, California, and Morocco; and base notes from Haiti, Tunisia, and the Dominican Republic.
The fragrance notes include:
TOP NOTES – Clary Sage, Mandarin Oil, and Nutmeg Oil
MID NOTES – Fir Balsam, Pink Pepper,  and Rosemary
BASE NOTES – Amyris, Vetiver, and Atlas Cedarwood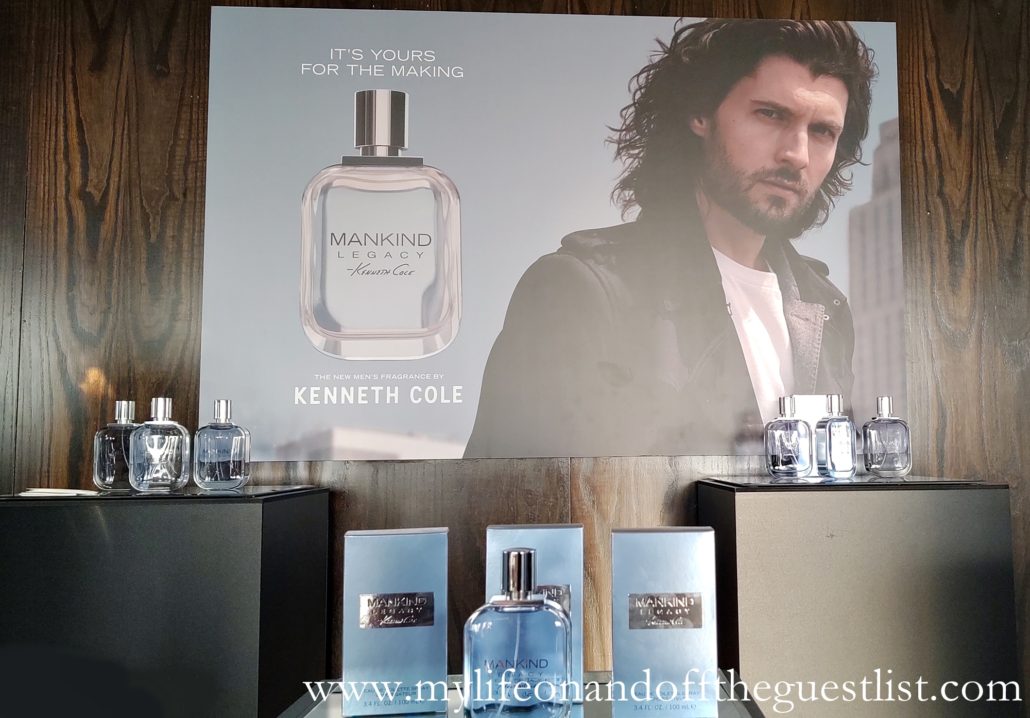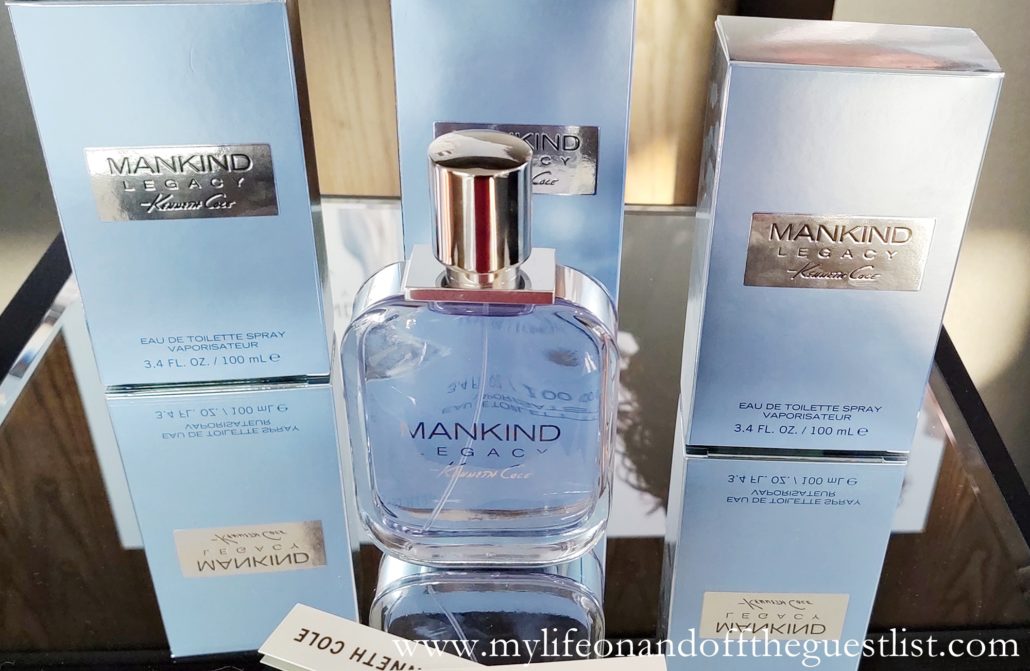 The packaging is inspired by New York City's iconic architecture and ever-evolving facades. The bottle is encased in a metal band; reminiscent of the steel infrastructure that holds these buildings together for the years. The blue color represents the water and sky reflecting off of the metallic buildings. Mr. Cole addressed the crowd at the launch event, getting us more acquainted with his new men's eau de toilette. Check out the video below:
View this post on Instagram
Mankind Legacy is available now in 1.7 oz./50mL and 3.4 oz./100mL at www.kennethcole.com.