The past few years have seen a strong emphasis on the importance of self-care for your overall wellbeing. Many ladies, in particular, have adopted mantras of taking care of themselves before being able to take care of others and saying no when people expect them to be superwoman. While the stereotypical image of self-care is face masks for your skin, delicious food for your body, and plenty of me-time for your mind, there is another sector of wellness self-care can cover: sexual pleasure.
Unfortunately, our sex lives often aren't similar to those who star in TubeV Sex videos. Of course, given the choice, I think most ladies would choose this route in their search of sexual pleasure. Because what is better than sex? But this is not always possible, and as such the sex toy industry has been blossoming as of late. Femplay sex toys and other sex toy companies have noted record sales as adult toys have become less taboo. It is important to note that the range of products available has also dramatically increased. For example, sex toys have advanced so much that it is now possible to purchase a life-like silicone sex doll! All this has happened in the same years that self-care has come into focus, yet still, there are many viewpoints that aren't as progressive as what women, men, and the sex industry want. Unfortunately there are still many unhealthy views on sex toys from many different groups of people. However, there are plenty of companies with high-end luxury devices promising consumers endless pleasure on their own or with a partner. These promises, however, often come with a high price tag.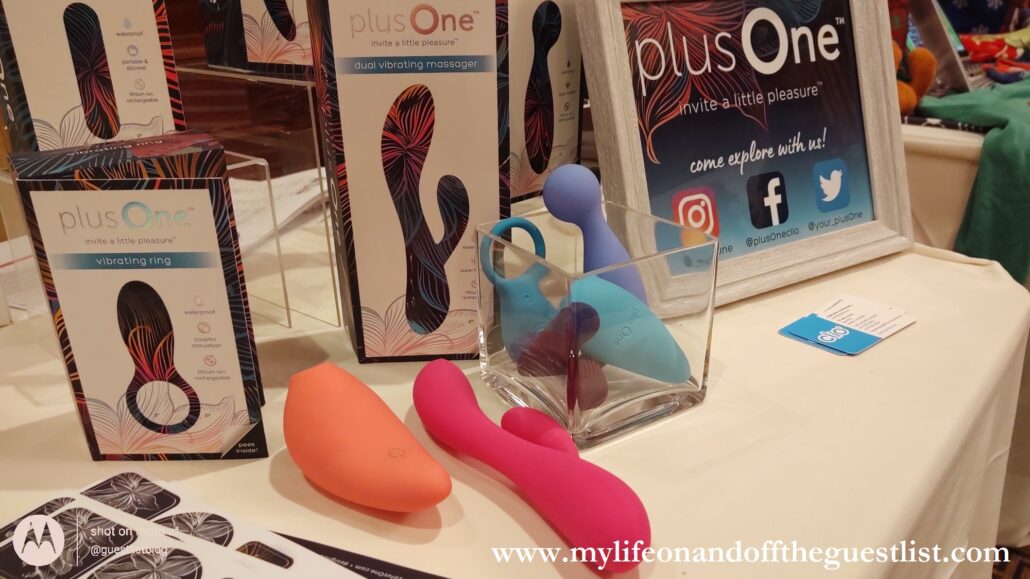 That's where PlusOne from Clio comes into the picture. PlusOne is the self-proclaimed first line of sexual wellness devices that are high-quality, affordable, and available for purchase at major retailers across the United States. Clio, a small company that started out making products for grooming and nail care, wants the world of sexual wellness to be accessible to everyone. Women and men at any income level can bring a PlusOne product into their bedroom, but what exactly do these devices look like and how do they really tie into self-care?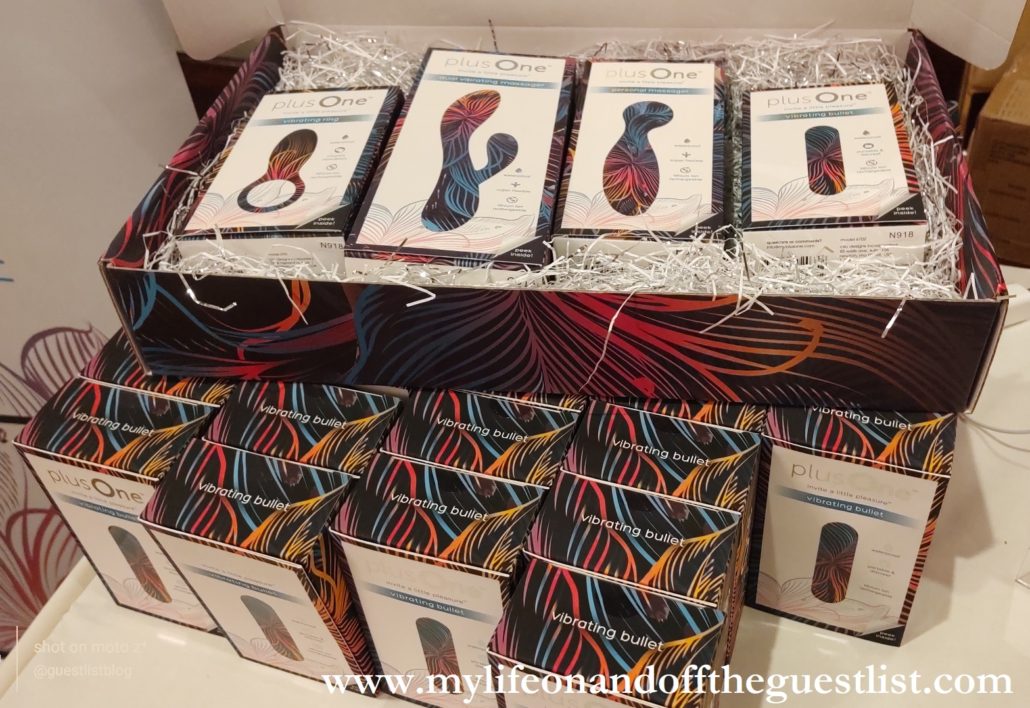 What do PlusOne products give you?
The four core products from PlusOne are a vibrating bullet, a personal massager, a vibrating ring, and a dual vibrating massager. The vibrating bullet has already made waves in the industry and onto quite a few listicles because of its ease and price. At just $10, the vibrating bullet is a great introductory vibrator for anyone who hasn't used or bought one before. It's extremely quiet and very compact at just three inches long, but it is just as effective as its larger counterparts on the market.
The PlusOne vibrating ring is made for men to use or a man and his partner to use together in the bedroom for ultimate pleasure. When the CDC recommends 30 minutes of aerobic exercise for five days of the week, we're much too quick to think of pain rather than pleasure, but this device can give you and your partner a fun workout for up to two hours. Also offering up to two hours of activity on a single charge, the PlusOne Dual Vibrating Massager is in the rabbit design that many sexual wellness devices use. This design allows for ultimate versatility while satisfying almost any desire on your own.
The PlusOne Personal Massager is a small vibrating wand and may not look as advanced as the dual massager or the ring, but its simple design is effective. No matter where you want to work out a kink in your body, this powerful massager is sure to activate the two to four million sweat glands in the average person's body. Its multiuse design also makes it perfect for use with a partner, if that's where your pleasure takes you.
All of their products have 10 different vibration settings and are waterproof, allowing you to enjoy your bubble bath all in the name of self-care. The products are all easy to clean and ultra-hygienic. While common plastics such as polyethylene — which fills our world at an annual global production of about 80 million tons — include small bits of petroleum, PlusOne products are made of smooth, body-safe silicone. With an incredibly soft exterior, you can rest assured that your body is safe while you get your pleasure.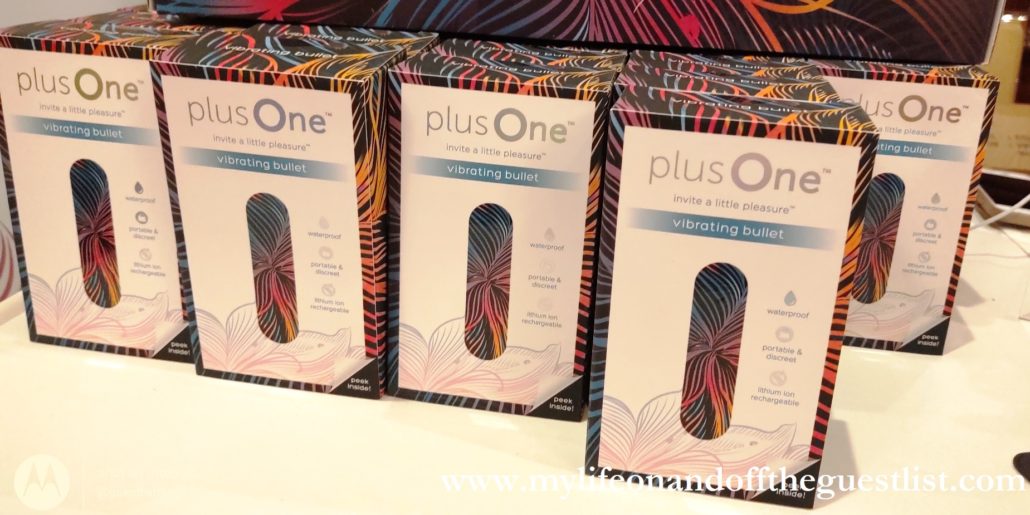 How do you buy PlusOne devices?
If this is a form of self-care you can happily get into, you're in luck. Clio started selling their adult products in about 4,300 Walmart stores across the country in October of last year. The only states in which you won't find them on Walmart shelves are Virginia and Alabama, which have laws restricting the sale of sexual wellness devices.
Prior to PlusOne, Walmart already sold vibrators from Trojan, Durex, and Lifestyles. However, PlusOne products have a much more high-end design and the features mentioned above. These products represent a bigger dive into the world of sex toys for the nation's largest retailer, which is planning to add four more PlusOne products to its inventory this August.
The move to shelves of popular retailers is a big one for vibrators. They started in mail-order catalogs about 45 years ago and have more recently had a comfortable home online. However, buying any products in person has become preferable for many consumers, as nearly 50% of Internet users in the U.S. said they were avoiding online activities due to privacy and security concerns in 2018. Now, the Internet-wary can find sex toys in small sex shops as well as big-box stores.
Major retailer Target has also been selling PlusOne products since this past spring. For a store famous for roping consumers into buying many more items than they intended to when they walked through the doors, adding affordable and high-quality vibrators makes sense. As over 50% of consumers say they will make additional purchases from a brand that uses premium retail packaging, PlusOne is certainly able to rope in wandering Target customers with its eye-catching multicolor package design. For those not afraid of purchasing goods on the Internet, PlusOne devices are also available on Amazon in the same bold packaging.
With all of these buying options and enticing features, you just may need to take a little time for yourself with a PlusOne product. Whether it's your first vibrator or an addition to your current collection, you're sure to love its easy aesthetic and powerful punch. After all, it's self-care and you deserve to treat yourself.