It was only two months ago that Sparkling Ice once again challenged our taste buds to guess their newest mystery flavor. Well, the mystery flavor reveal is finally here. Do you think you guessed correctly? After months of speculation, Sparkling Ice has finally revealed the limited-edition #WhatTheFlavorSweeps mystery flavor is…….. MANGO GUAVA!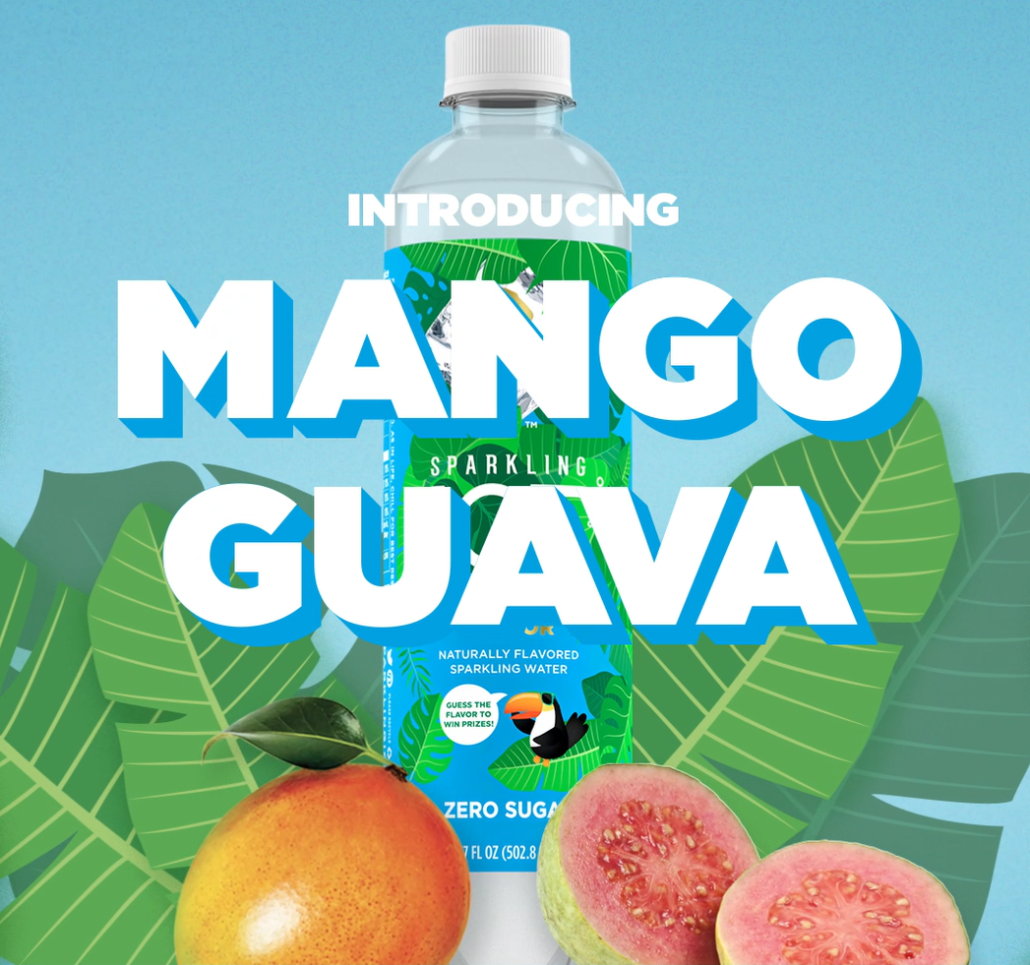 Over 403.2K people submitted guesses for as part of this second Sparkling Ice #WhatTheFlavorSweeps mystery flavor contest. For those who guessed correctly, they've entered a spectacular contest where one lucky grand prize winner will receive a 7-day Caribbean Cruise from Holland America. With over 500 additional winners receiving fun tropical prizes perfect for summer.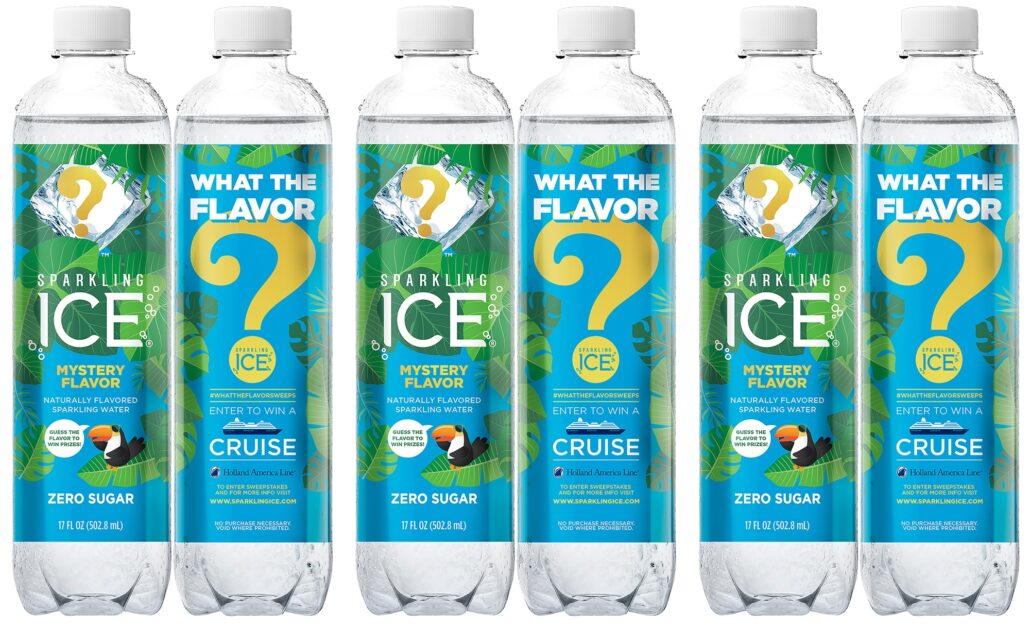 Sparkling Ice actually recently added the tropical and exotically sweet Guava flavor as a stand-alone flavor and we think making the Mango Guava flavor the second mystery flavor is a great way to introduce this delicious fruit to their vast lineup of zero-calorie, zero sugar beverages made with antioxidants and vitamins.
All fans who guessed the flavor correctly were entered for a chance to win the grand prize. Sadly we only got half the answer correctly, so we're not in the running to win anything. What about you dear readers, did any of you guess the mystery flavor correctly and the possibility to win the 7-day Caribbean Cruise from Holland America? For those looking to turn their favorite flavors into a great cocktail or mocktail, Sparkling Ice offers delicious recipes. Check out a great mystery flavor cocktail below:
Sparkling Ice Mystery Colada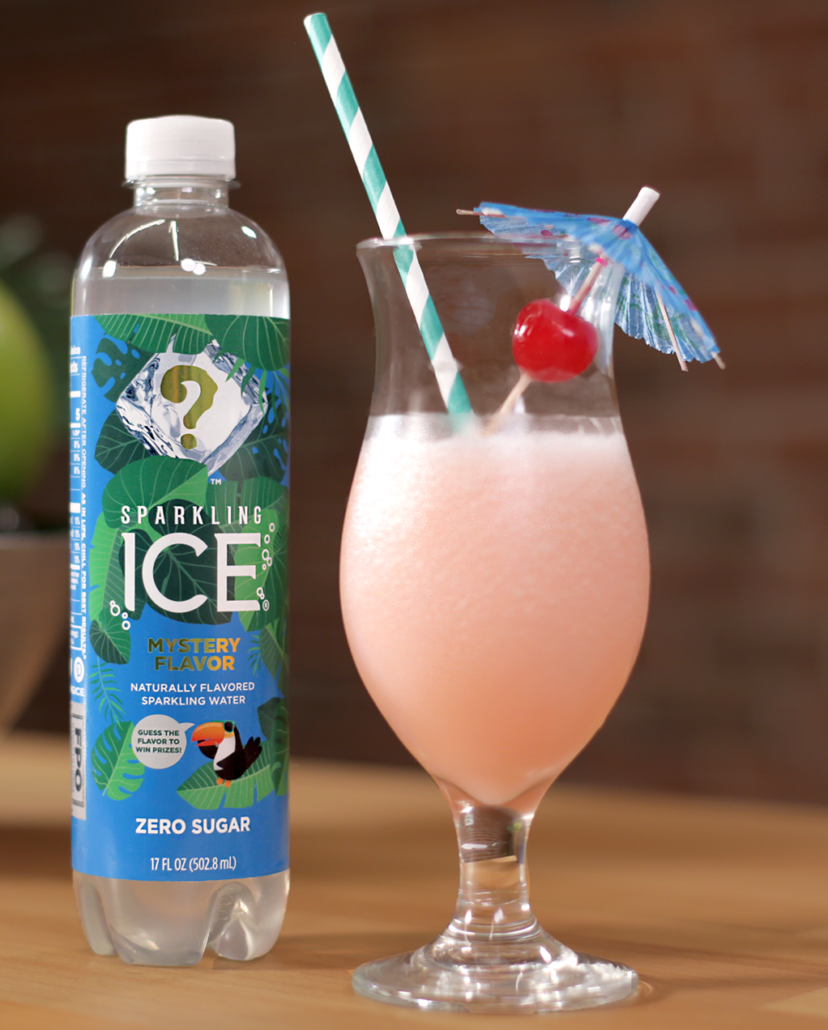 1 bottle Sparkling Ice Mystery Flavor
1 can coconut milk
Grenadine
Coconut flavored rum (optional)
Blender
Maraschino cherries, for garnish
Place ice in a blender with coconut milk. Blend until smooth. Fill a glass halfway with blended coconut milk mixture. Add 1-2 ounces coconut rum (if using). Top with Sparkling Ice Mystery Flavor, add a splash of grenadine and stir. Garnish with a cherry.
The Sparkling Ice Mango Guava flavor will be available for a limited time at local grocery stores while supplies last.