If you aren't aware (and we really hope you are), we're battling to save the planet from our garbage. It is said that the ocean contains over 5.25 trillion pieces of plastic; who knows what that number grows to when you calculate the plastic we have on land. While it's great to have companies like 4ocean and The Ocean Cleanup that are actively cleaning our oceans and coastlines, our best solution would be to eliminate the use of plastic. If you counted the empty bottles of shampoo, conditioner, body wash, etc you throw away. What would your number be? What if you could eliminate your use of those plastic bottles and still enjoy fantastic hair care and beauty products!! With the beauty products from Unwrapped Life zero-waste hair care, you can.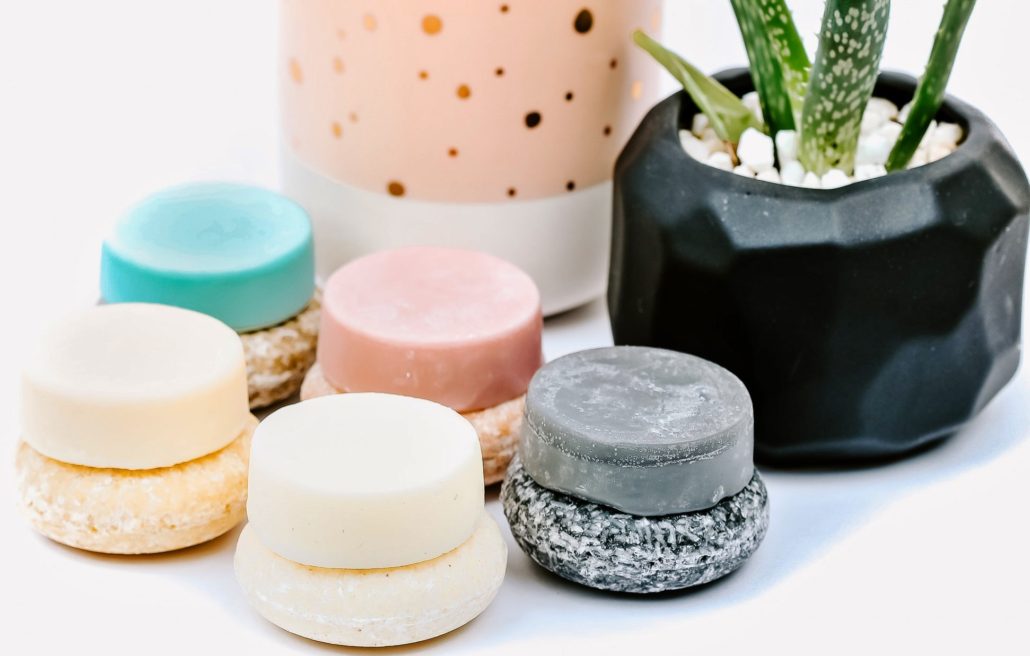 Unwrapped Life founder Arden Teasdale decided to find ways to cut single-use plastic out of her life. After trying out other brands and noticing a gap in solid hair bars for all hair lengths and types, she decided to formulate her own; ones that would work amazingly well on all hair types. The result is soft, manageable healthy hair for 100% great hair days.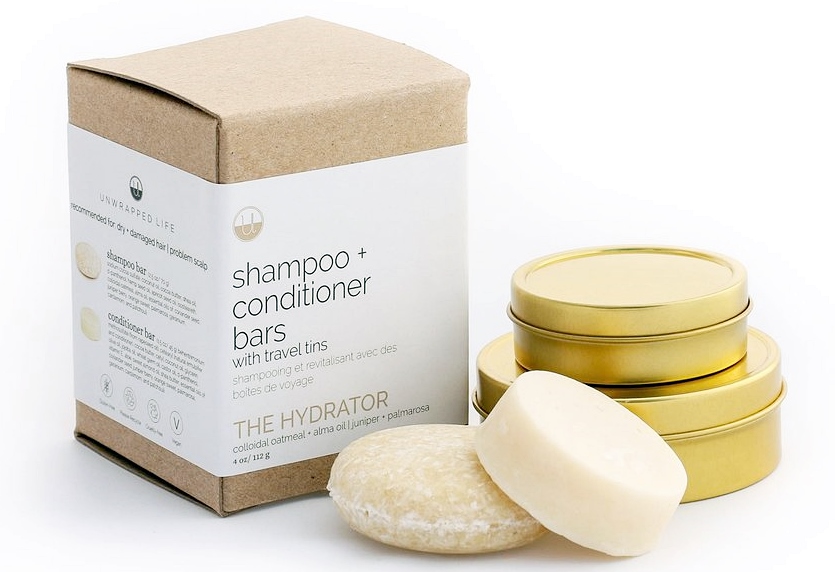 These shampoo and conditioner bars are specifically formulated for certain hair types and concerns. They work wonders without stripping the hair of natural oils.
The Balancer hair bars not only normalizes hair follicle activity, but it also promotes stronger hair by amping up collagen production and providing nutrition to your roots.
The Detoxifier hair bars cleanse and tone with the power of activated charcoal. Moisturizing and conditioning properties of soothing aloe vera, apricot seed, and hemp seed oil, leave your hair smooth and hydrated.
The Fixer hair bars reduce scalp inflammation, neutralizes free radical damage and oxidative stress, all while blocking DHT to help prevent hair loss. You are left with hair that is stronger and more resilient.
The Hydrator bars works to treat scalp ailments, including dryness, eczema, psoriasis, and rashes; plus we all know that a healthy scalp equals healthy hair. The Hydrator bars are especially wonderful for curly and kinky hair.
The Stimulator bars boasts ingredients that soak up oils, toxic substances, and impurities from your scalp and hair; these ingredients also stimulate the scalp by bringing fresh blood to damaged skin cells, revitalizing your hair.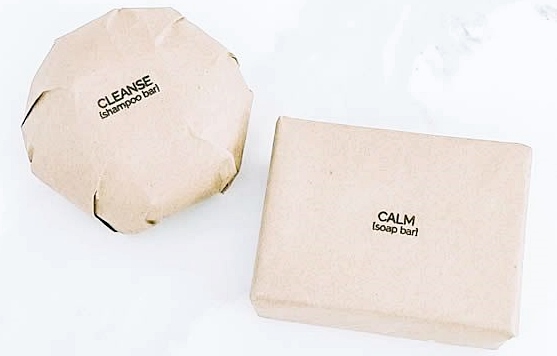 The Unwrapped Life solid hair bars provide 50-75 washes with proper care and storage. They replace 2-3 16oz bottles of traditional liquid product! They all feature 100% essential oils, are vegan, cruelty-free, color-safe, and can be used with extensions. Your hair will look good, while you're doing good.
If you love the idea of using earth-friendly, low-waste, and plastic-free beauty products, try Unwrapped Life's other products. We know you'll love their sugar scrubs and reusable organic bamboo rounds.