The search for the Fountain of Youth will never end. Man's has search for the key to eternal youth continue on throughout our lives. And while the evasive location alludes us, we rely on science to help us achieve youthful appearances and slow down the signs of aging. Thanks to the combination of science and nature, eco-luxe brands like, Fountain of Truth, are able to reverse the appearance of aging with their mindfully created skincare. Fountain of Truth, created by Giuliana Rancic, boasts clean beauty products made with natural and non-toxic ingredients. Their proprietary Super Bio-Ferment Complex features clean, safe, gentle, and highly effective, fermented, skin-loving botanical ingredients.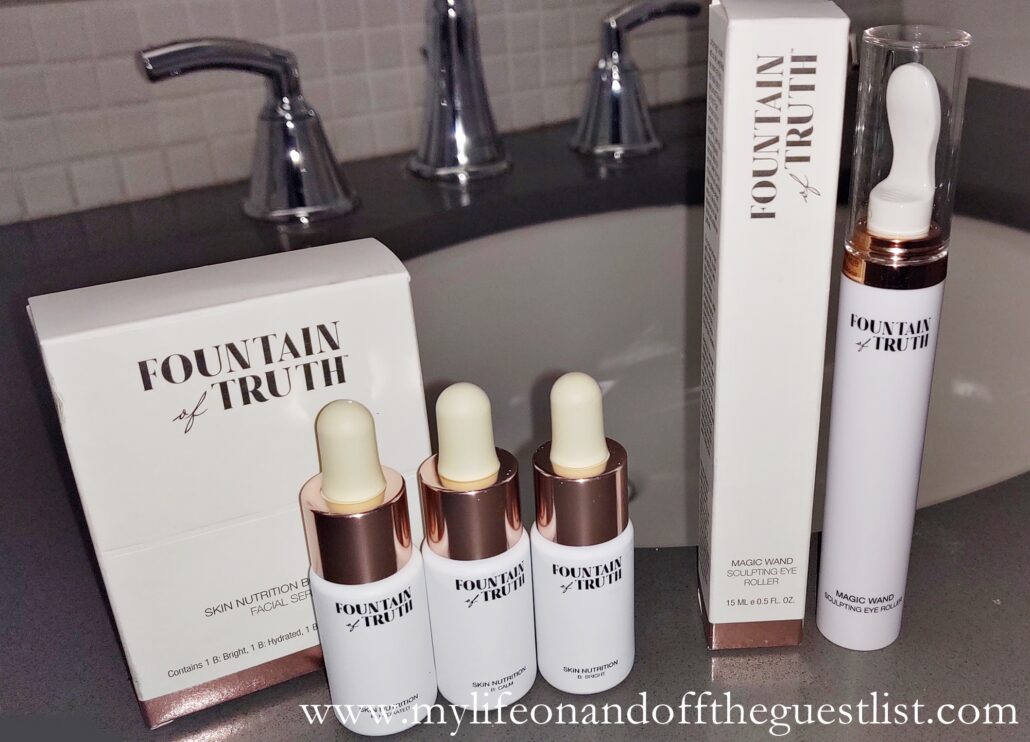 Fountain of Truth recently launched two new skincare products: the Magic Wand Sculpting Eye Roller, a lifesaver when waking up at the crack of dawn; and the Skin Nutrition Booster Kit, a trio of skin-loving facial serums that will save your skin from dehydration and the stress from planning your day to day. We've been using both (most the Magic Wand Sculpting Eye Roller) to the delight of our skin. Keep reading for details on these everyday eco-luxe solutions to achieving a more youthful-looking complexion without having to sacrifice performance.
Fountain Of Truth Skin Nutrition Booster Kit, $64.99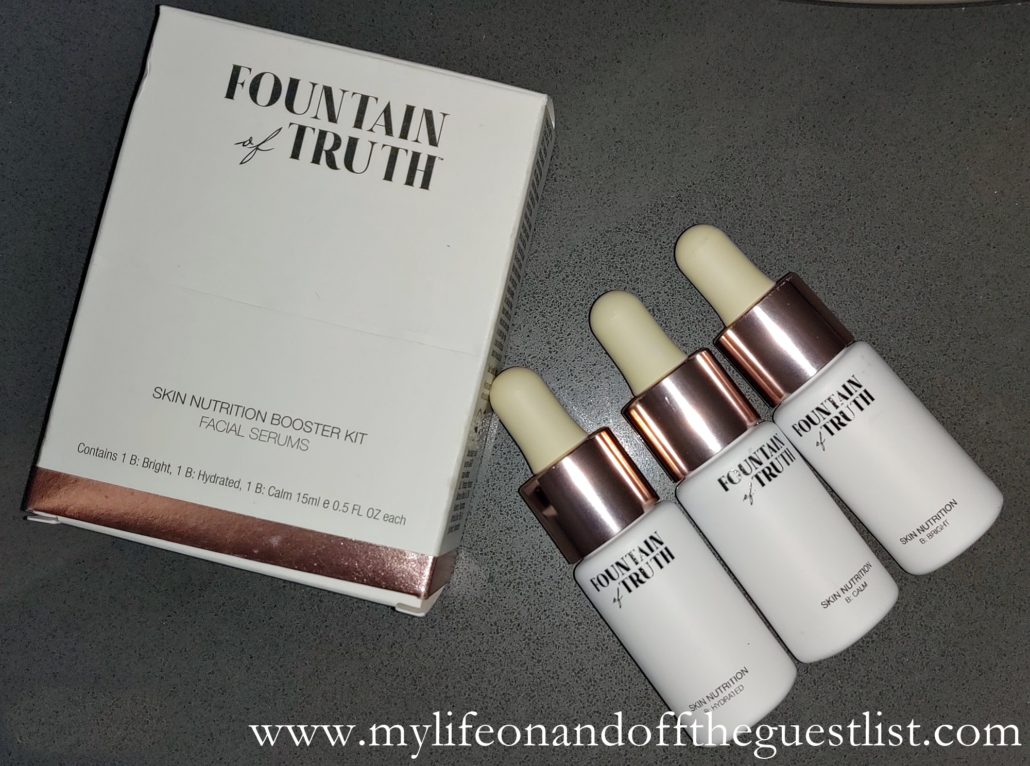 The Fountain of Truth™ Skin Nutrition Booster Kit Facial Serums includes three powerful, potent, fast-absorbing concentrates. Whether your skin is feeling dehydrated one day or stressed the next, this kit has your skin solution. The serums can be used after cleansing and before moisturizing or mixed into your favorite Fountain of Truth leave-on product. All three serums include Fountain of Truth's Super Bio-Ferment System, which helps to achieve softer, smoother, more luminous skin.
Bright – For that "outer glow" with this super brightening formula that includes Vitamin C, Magnesium & Licorice Root Extract
Hydrated – This moisture-rich serum with Sodium Hyaluronate & Vitamin B5, plumps the look of skin with hydration and brings back supple softness.
Calm – Skin going crazy, meet your match. This formula with niacinamide and zinc in this formula helps soothe stressed-out skin.
Fountain of Truth Magic Wand Sculpting Eye Roller, $60.00
The magic happens with Fountain of Truth's silky, weightless eyecream that helps fight visible signs of aging around the eyes. This Bright-Eyes Complex is rich in probiotic-derived ingredients, green tea, and pomegranate extracts; it helps to smooth away the look of fine lines and wrinkles, while caffeine extract works to diminish the appearance of dark circles and under-eye puffiness. Its unique metal, double ball applicator feels cool on contact and stimulates microcirculation while providing targeted application of the cream to enhance the formula's benefits. Since we began using it about a week ago, we've noticed a big difference is the puffiness under our eyes; a side effect when ou're up all night writing. Unlike our previous eyecreams, we found no need to pop this in the fridge to get the cool feeling.
Both the Magic Wand Sculpting Eye Roller and Skin Nutrition Booster Kit are available now at www.fountainoftruthbeauty.com and Ulta Stores.