Several weeks ago, we enjoyed a wonderful meal at a quiet, but visually delightful restaurant in New Jersey. Nestled just off Highway 46 in Clifton, New Jersey is Chef Yang 46, a gourmet Chinese restaurant specializing in Sichuan food. We rarely dine out in New Jersey but we promise you will love what Chef Yang 46 has to offer. At almost a year old, we delighted in lots of Sichuan favorites at this creation of Dinggen Wang and Jiaqing Yang. Let's dig right in, shall we?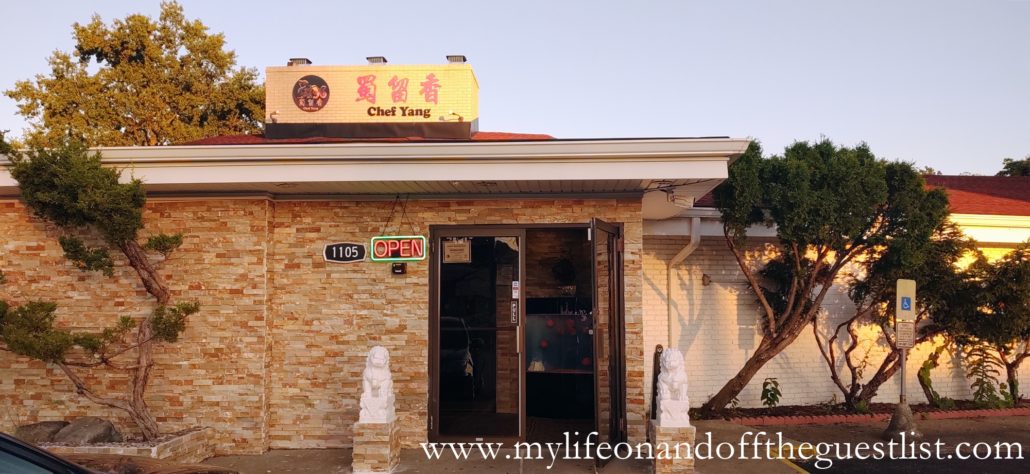 You feel immediately welcomed by the very informative and attentive staff as soon as you step inside. We may be a bit biased seeing as these are our colors, but we love the chic black and white decor with touches of red. As you may or may not know, red is a popular color in Chinese culture, symbolizing luck, joy, and happiness. We promise you won't get bored with this menu as Chef Yang diligently dishes out seasonal items every three months.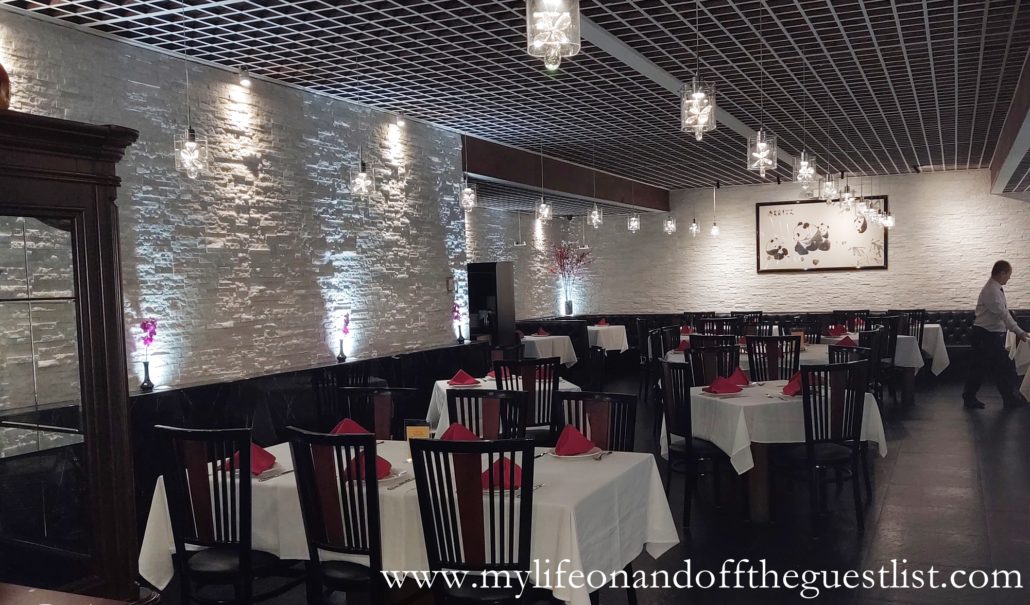 As we perused the menu of elegant and versatile Sichuan cuisine, we noted the restaurant and menu bosted a modern setting with traditional Chinese highlights. Visions of dumplings, noodles, and Peking duck (a Chef Yang specialty) danced through our heads as we took it all in. The staff makes it a point to share what makes each dish wonderful and are ever ready to make recommendations. We started our culinary journey through the contemporary Chinese menu with some light and tropical cocktails.
COCKTAILS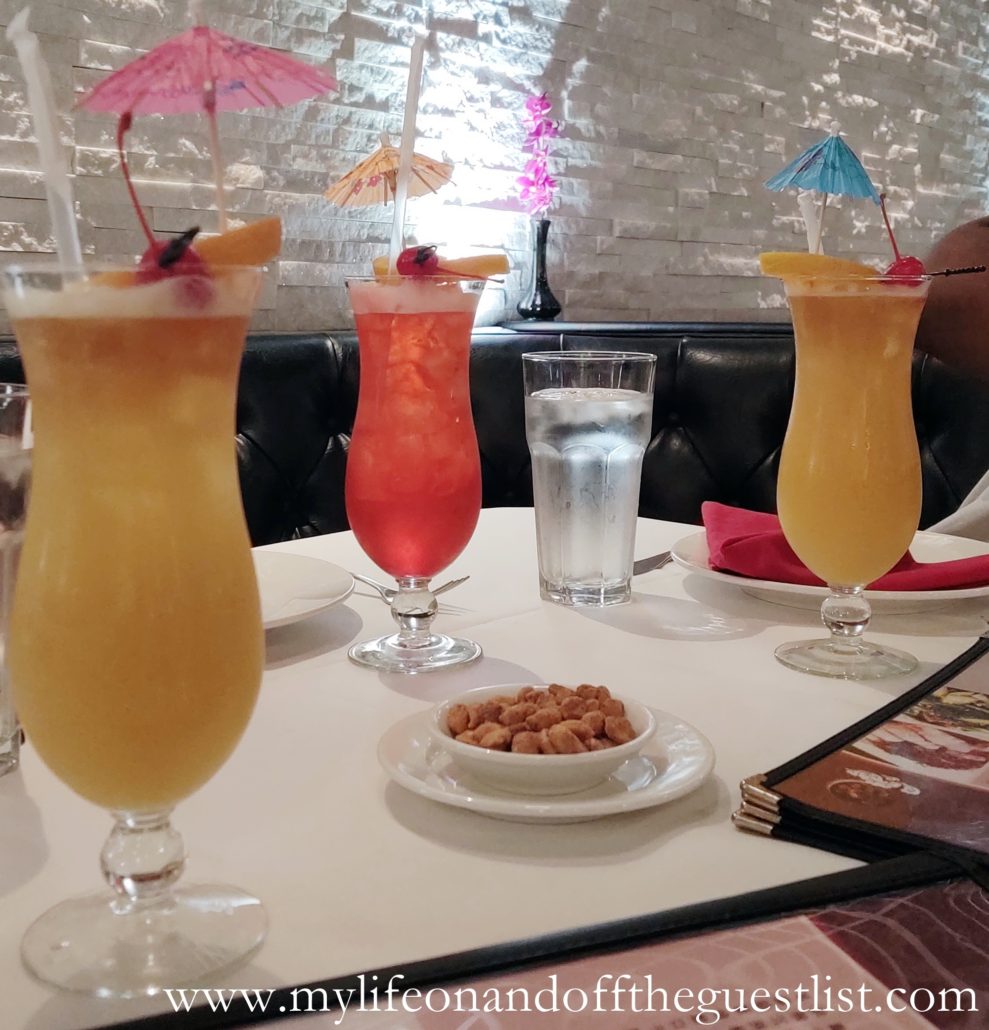 While tonight was all about the wonderful food, we delighted in the most famous Tiki cocktail, the Mai Tai; and Strawberry Margarita; both of which went down quickly. Both cocktails were refreshing and sweet and paired wonderfully with the variety of flavors we were about to indulge in.
STARTERS
SCALLION PANCAKES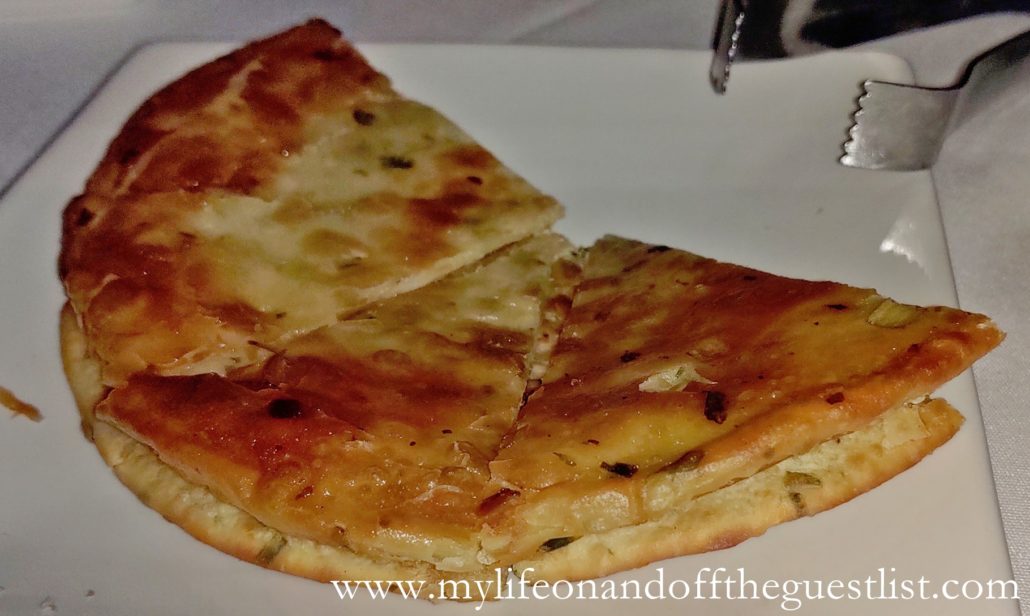 Scallion Pancakes are much-loved favorite Chinese starter or snack. The Chef Yang 46 flaky and savory pan-fried flatbread boasts a crisp edge and was delicious with the dipping sauce; the pancakes were light and not too oily. Of course, we prefer to drizzle the sauce over the Scallion pancakes it so every piece of the pancakes soaks up every drop.
ROAST PORK BUNS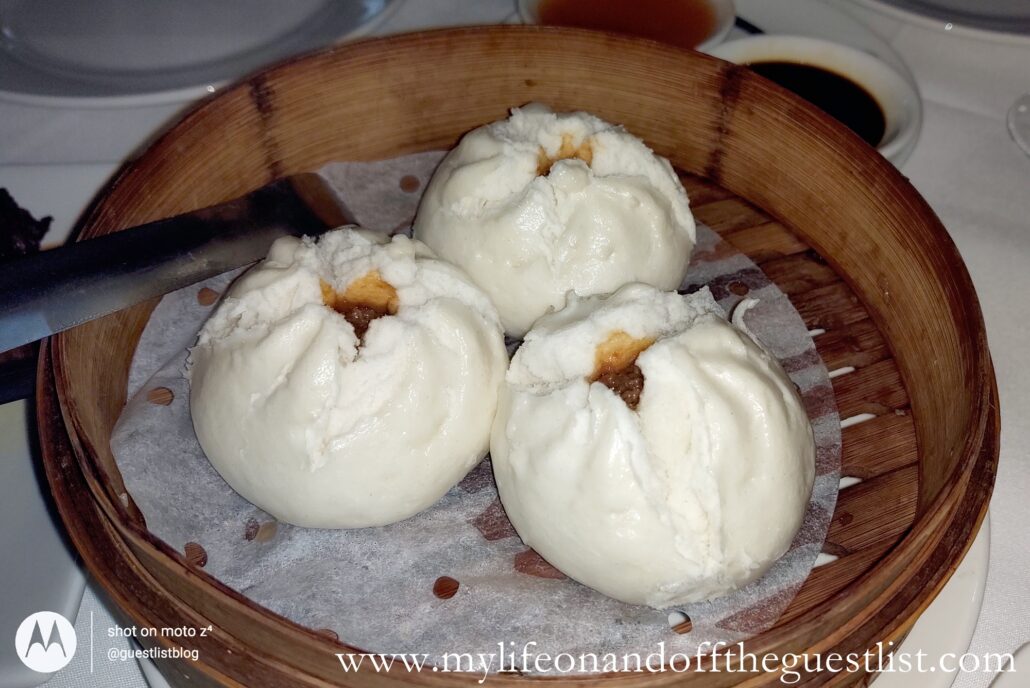 We encourage you to make these Pork Buns your first order after your cocktails. You'll love the flavorful and hearty chunks of roasted pork and the slight sweetness of these unbelievable delicacies. They take a while to make but once you taste them, you'll see why they are worth it. We suggest you order two.
BBQ PORK RIBS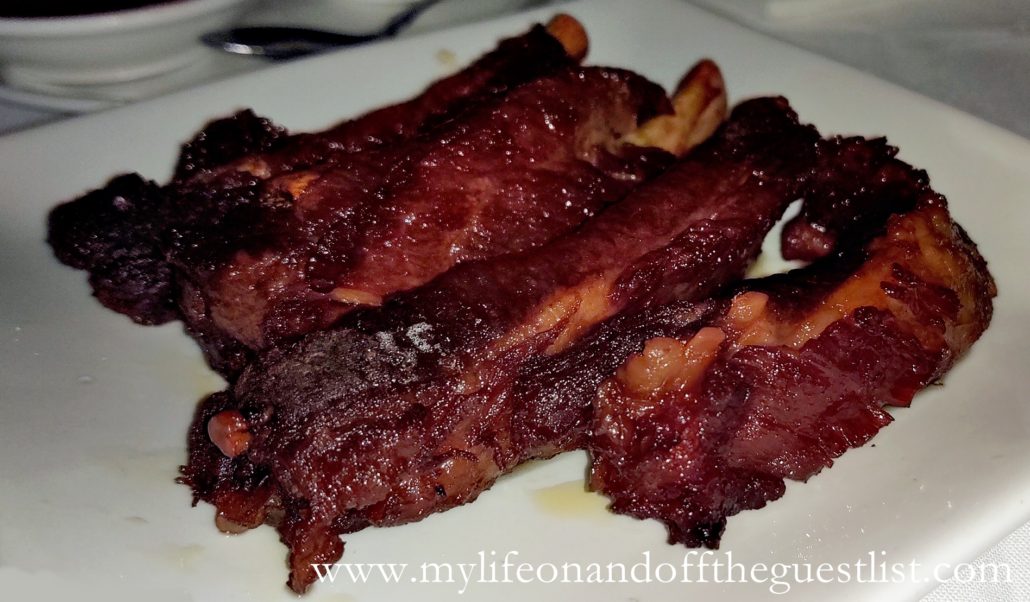 Get ready for delicious, some-fall-off-the-bone bbq ribs. These were so wonderfully prepared, it'll be difficult to share with anyone else, so if you love ribs, we recommend you order more than one or get individual orders as you won't want to share.
MAIN COURSES
BEEF WITH BROCCOLI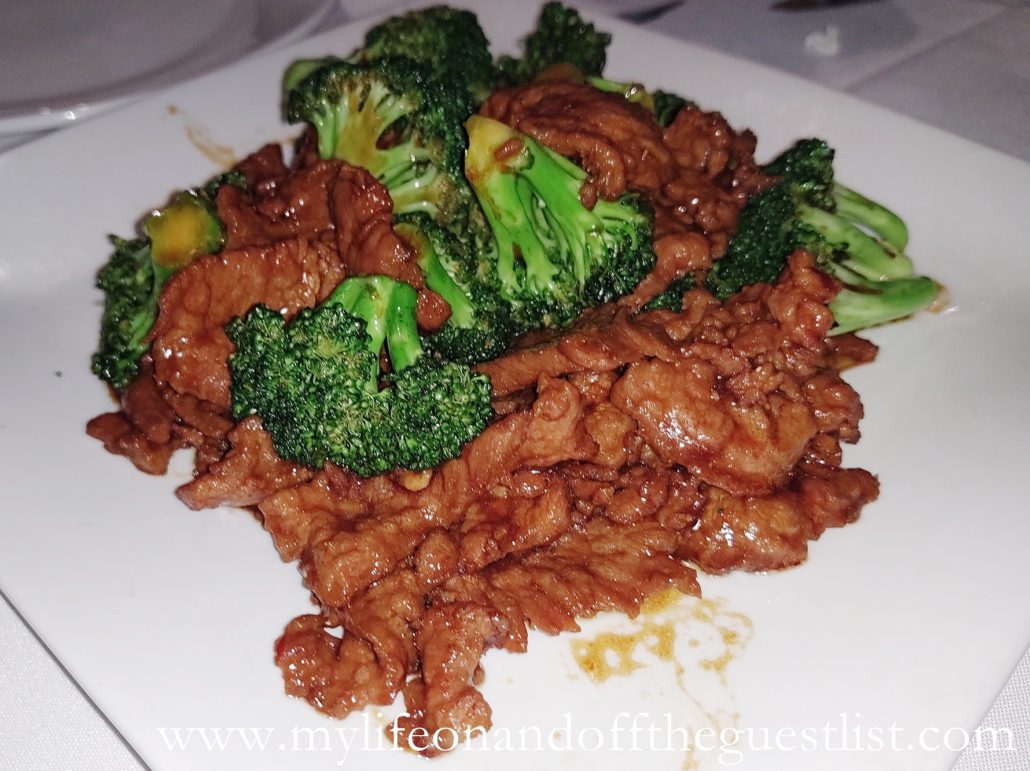 Succulent, tender cuts of shredded beef and semi-crunchy broccoli is why this dish remains a traditional favorite. It's a great option for those who like non-spicy choices.
PRAWNS WITH GARLIC SAUCE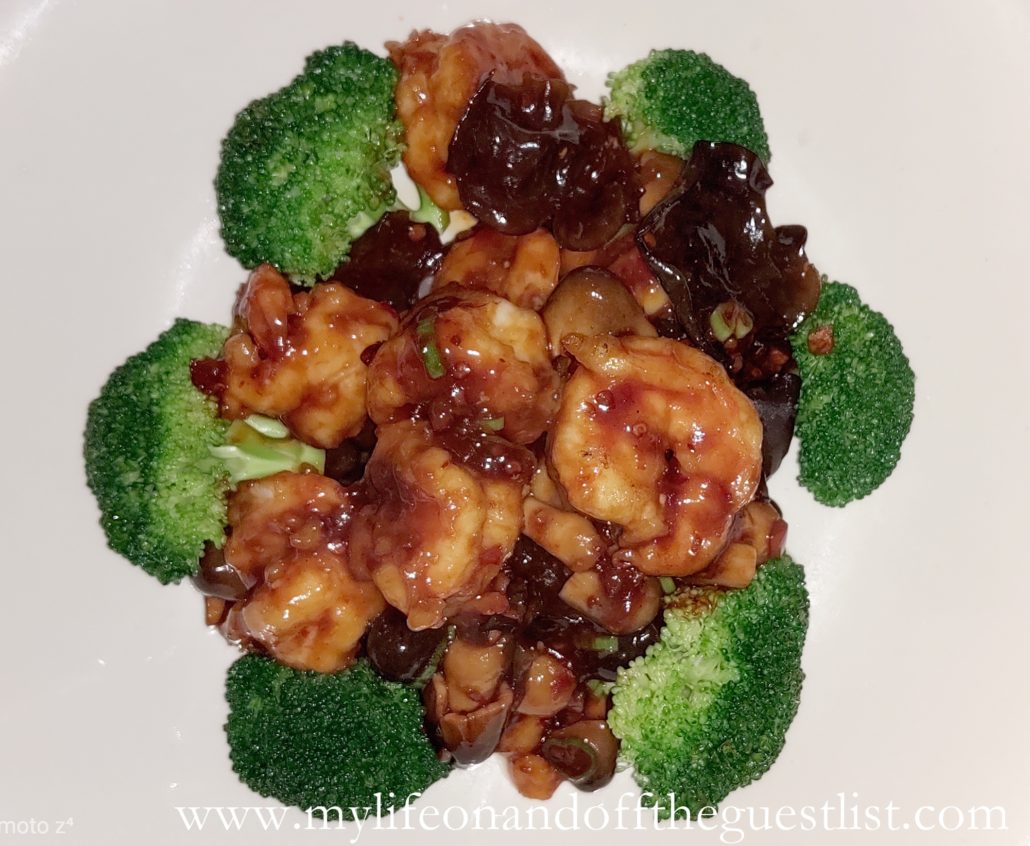 Much like the Beef and Broccoli, this entree is another favorite. It boasts the perfect amount of garlicky flavor, with the earthiness of mushrooms and steamed broccoli adding great texture to it.
PORK BELLY WITH LEEKS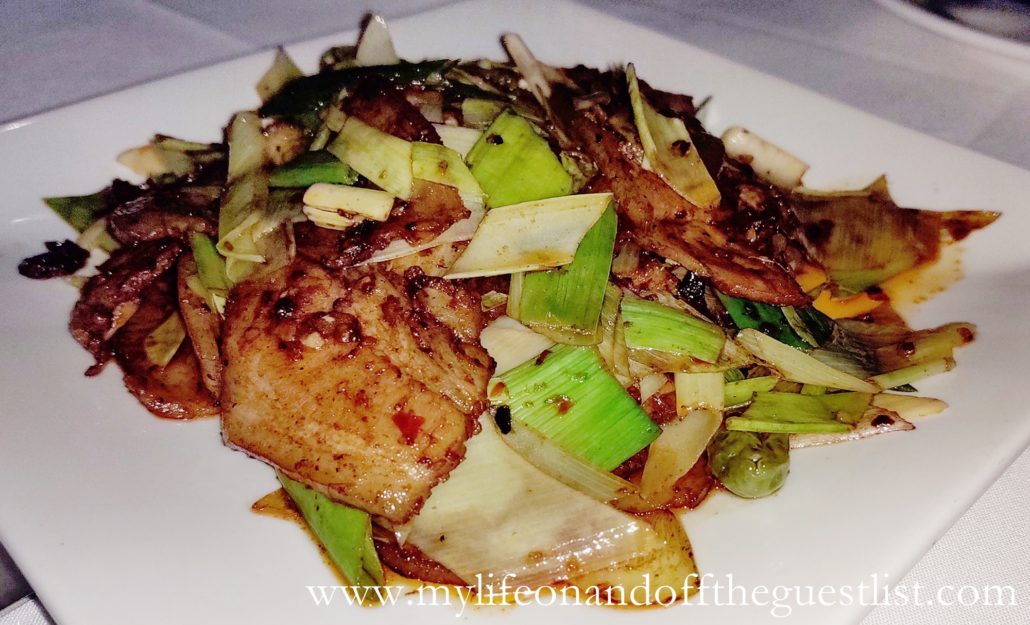 We love spicy dishes and this pork belly and leeks dish from Chef Yang 46's new style Sichuan food section of their menu really hit the mark. It was the perfect level of peppery spiciness. Its flavorful spices keep your palate wanting more.
DRAGON & PHOENIX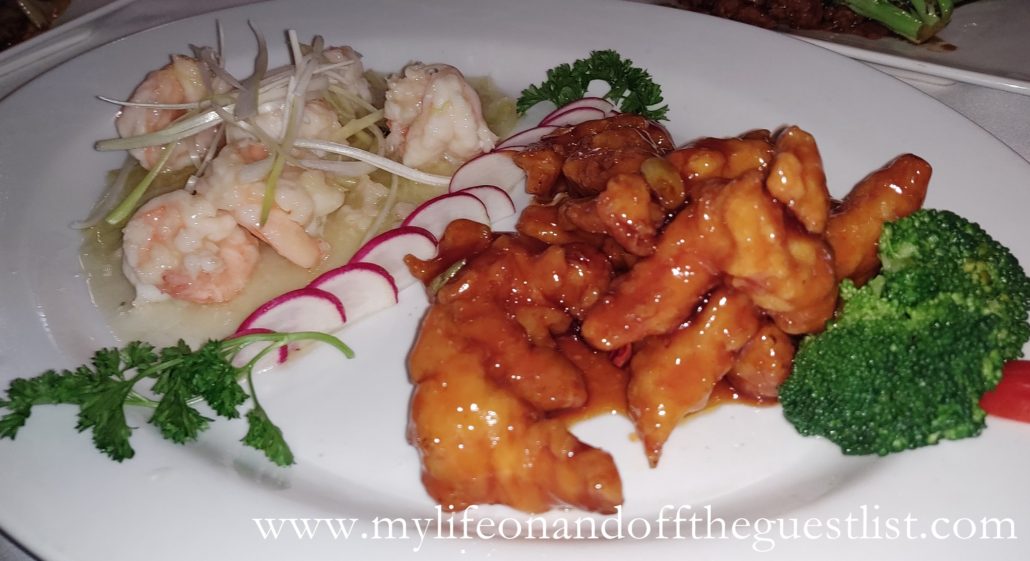 Another of Chef Yang 46's specialties, the Dragon & Phoenix dish is the Chinese version of surf and turf. In this instance, it is one half sauteed Prawns and half General Tso chicken. Both were mouthwateringly delectable and we loved mixing the two flavor profiles as they enhanced each other.
We highly recommend you try some of their other noted dishes, rarely seen on any Chinese menus: Grand Marnier Prawn, dressed with a homemade sauce combining the golden ratio of mango and pineapple; and iconic dishes like Peking Duck and Tea-Smoked Duck.
DESSERTS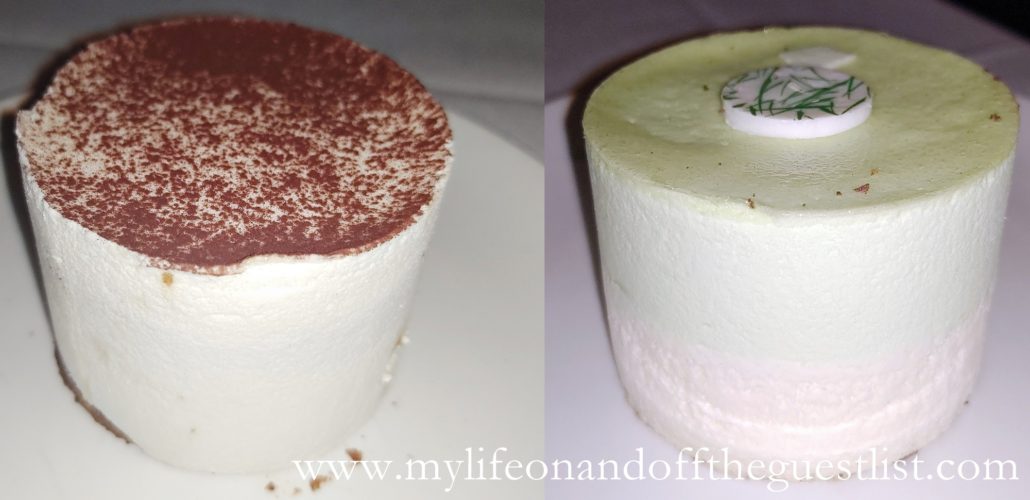 Although our well-sated stomachs almost didn't allow, we had to make room for dessert. Going for decadent chocolate, and a key lime pie desserts. Both were the ideal end to our evening of savory traditional Chinese and Sichuan delights. Light and airy, these desserts left us with the right amount of indulgence.
Chef Yang 46 is divided into three distinctive areas, a private room in darker tones perfect for parties and gatherings, a full bar in the middle, and a large dining room in brighter tones and white tablecloths. Chef Yang 46 is located at 1105 Route 46 E, Clifton, NJ 07013. Call 973-777-8855 to make your reservation or walk right in to indulge.