When you think of bath soaps, the last thing you think of is baked goods; but today we're highlighting some deliciously aromatic and wonderfully stunning soaps that are actually baked. Feast your eyes on the beauty that is Finchberry Soaps. These decadent, handcrafted soaps feature natural, food-grade ingredients, a unique decadent appearance, and a lush gentle lather. The Finchberry soaps are not just a cleanser, they are gluten-free, vegan-friendly, made without any harsh chemical preservatives, and boast a sensory experience.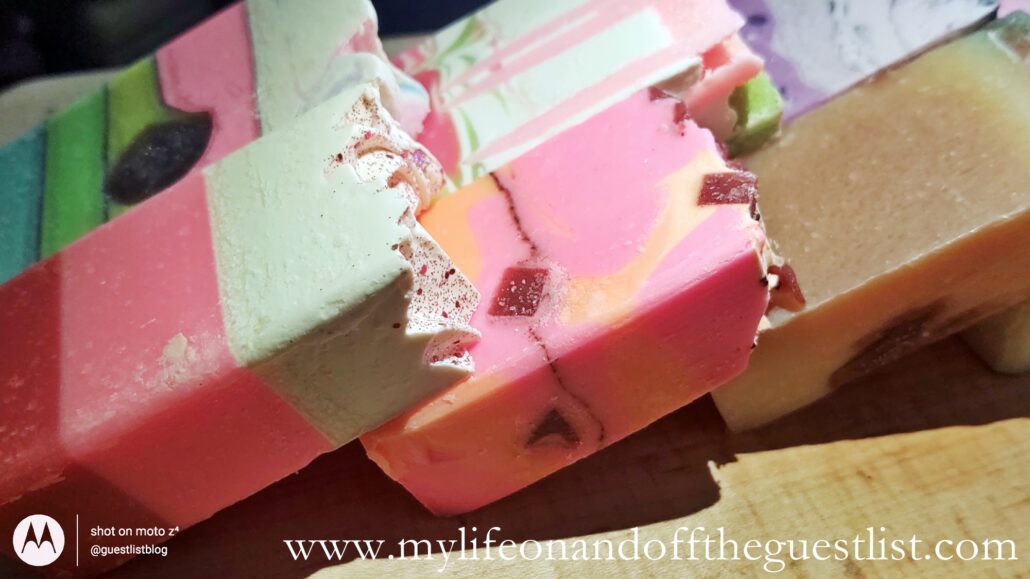 All of the Finchberry soaps are handcrafted in their Northern Florida studio. A studio which is filled with piping bags, baking racks, ovens, and dough mixers. No surprise as Finchberry was started by Owner/Founder Ashley Robertson in her kitchen in Washington DC. It looks as much like a bakery as their soaps look like baked goods. As you can imagine, they smell absolutely incredible, some of them almost edible.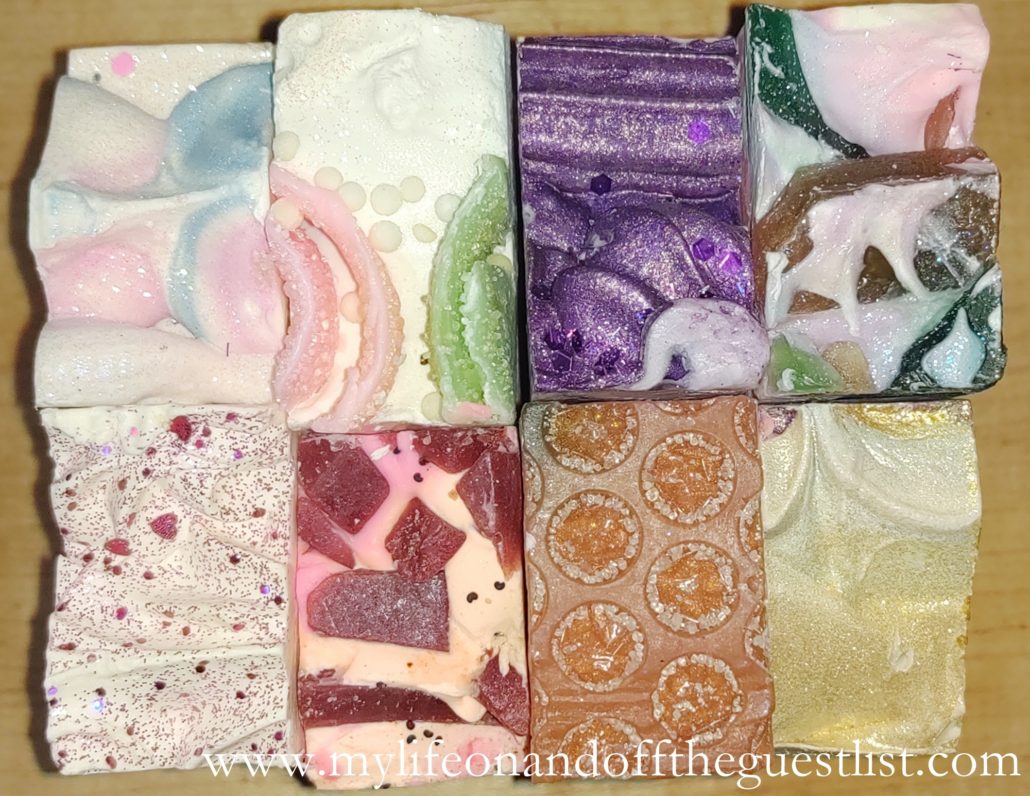 We had the pleasure of experiencing the Soap by the Slice and wow. First of all, we didn't start using it until a month after receiving the Best Seller's Sampler Tin; not because we didn't like it, but because we loved the smell of the soaps so much. We found ourselves repeatedly opening and closing the tin to indulge in the aromatic wonder of these beautiful soaps. Look at them, can you blame us, you can practically inhale the scents through the screen. These soaps will captivate you visually, aromatically, and touchably; your skin will absolutely love them.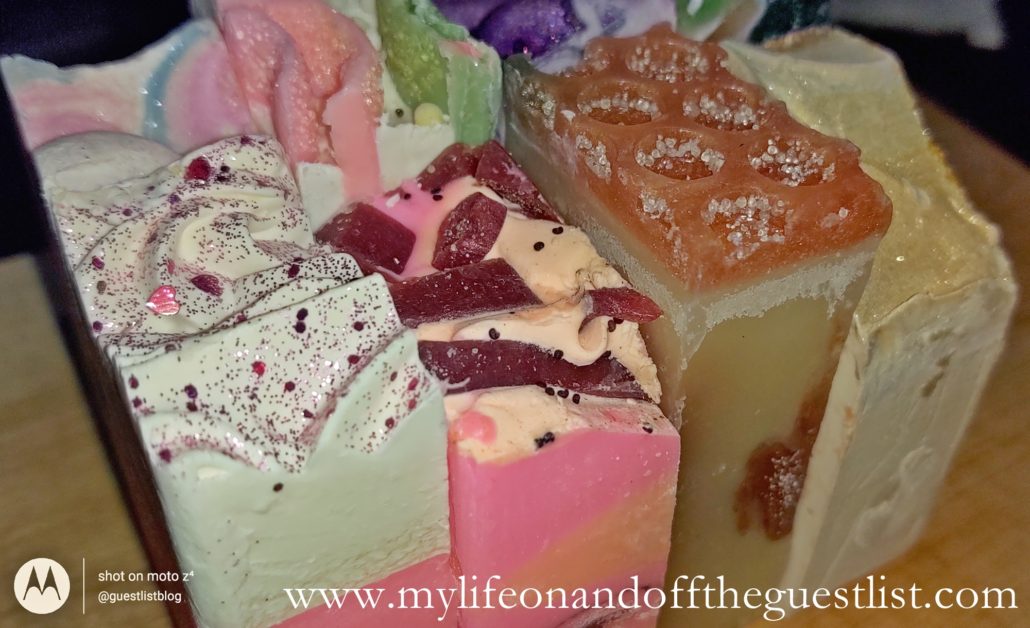 The Finchberry Soaps are available in several yummy scents. Our tin contained Cranberry Chutney, Grapes of Bath (sweet summer berries and lightly-frosted autumn grapes), Renegade Honey (honey and almond bitter), Tart me Up (raspberry, lemon, and real Moroccan rose buds), Sweetly Southern (wild honeysuckle), Spark (notes of orange, apple, grapefruit, peach and strawberry with just a touch of loganberry), Sweet Dreams (lavender and vanilla), and Darling (cherry blossom, sensual white lily and blushing violet petals blended with a hint of warm vanilla).
Of course, these beautiful, handcrafted soaps are not the only thing Finberry Soaps has to offer. You can also indulge in Fizzy Salt Soaks, Shimmer Body Washes, Hand Cremes, Sugar Scrub Cubes, Solid Perfumes, Soap Dishes (they have the cutest ones – we fell in love with the Victorian Iron Soap Dish), and so much more.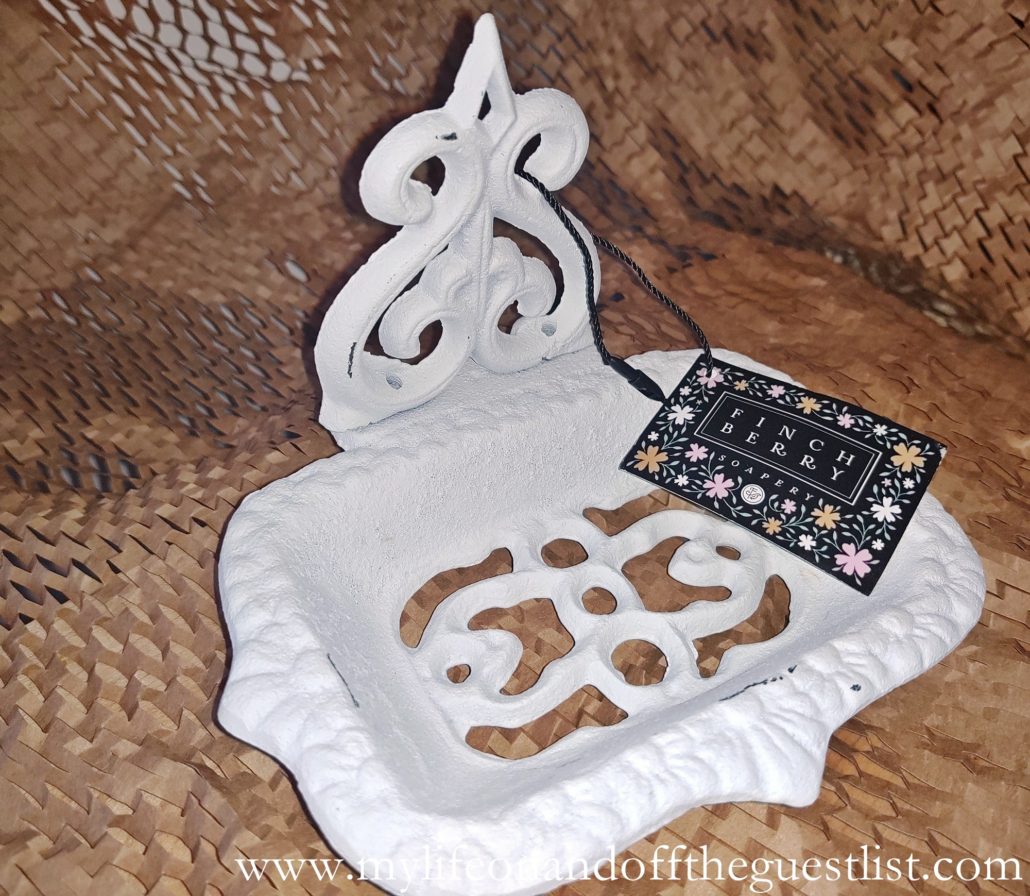 We promise you won't be disappointed with these amazing bath products. Get to know all the Finchberry products by visiting www.finchberry.com.