We are slowly getting into the time of year when the air is colder and drier. Your lightweight summer moisturizers will not be enough to combat the dryness of the cooler temperatures. You will need to look into the options available for your skin to keep it looking its best throughout the winter months. You might want to try something new, such as Matcha Body Butter White Label products for example, to test what different products can do and the change they can make. Luckily two moisturizing, skin-loving OZNaturals skincare products, the cold processing skincare pioneer, are here to help your skin adjust. OZNaturals announced the launch of their NEW! Cocoa Shea Blissful Body Butter and a NEWLY formulated Sea Infused Herbal Moisturizer; both of which offer superb hydration and so much more.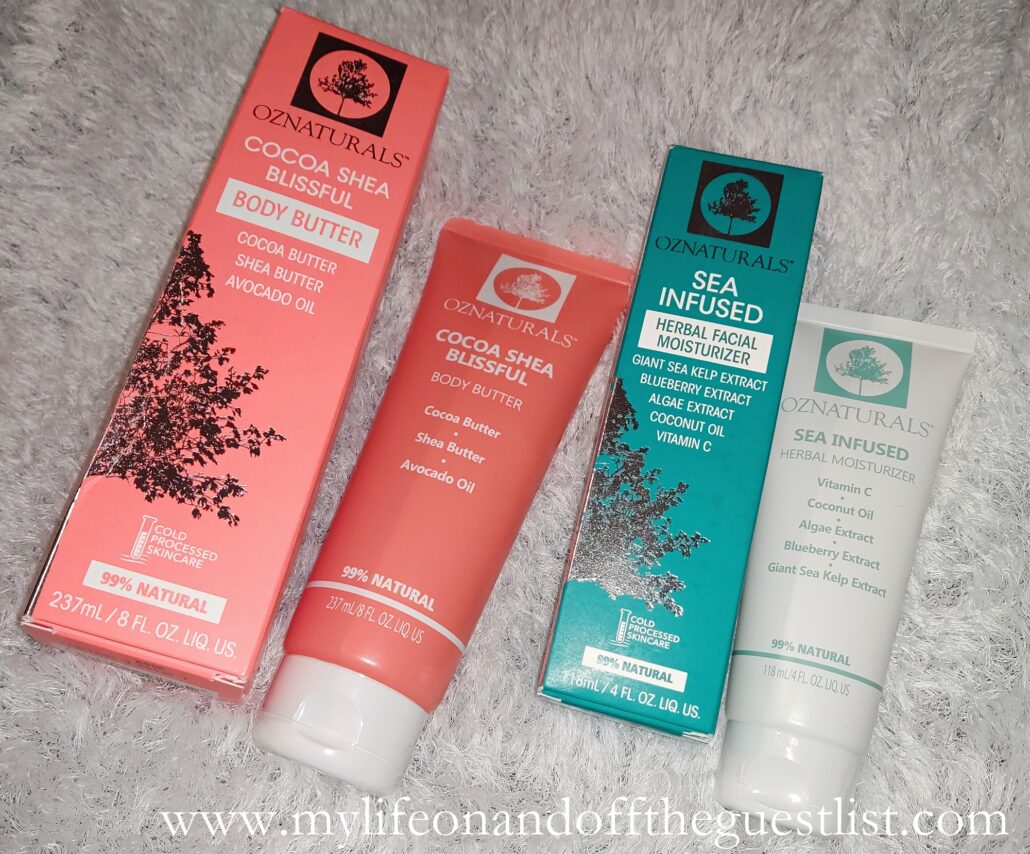 Packed with antioxidants and vitamins, the Cocoa Shea Blissful Body Butter creates a protective shield that locks in moisture to deliver a natural healthy glow to the skin. The Sea-packed Facial moisturizer not only helps to protect and renew the skin's cells on your face but it also acts to purge the skin of damaging toxins. Your skin will thank you for using these OZNaturals skincare products.
OZNaturals Cocoa Shea Blissful Body Butter

, $24.95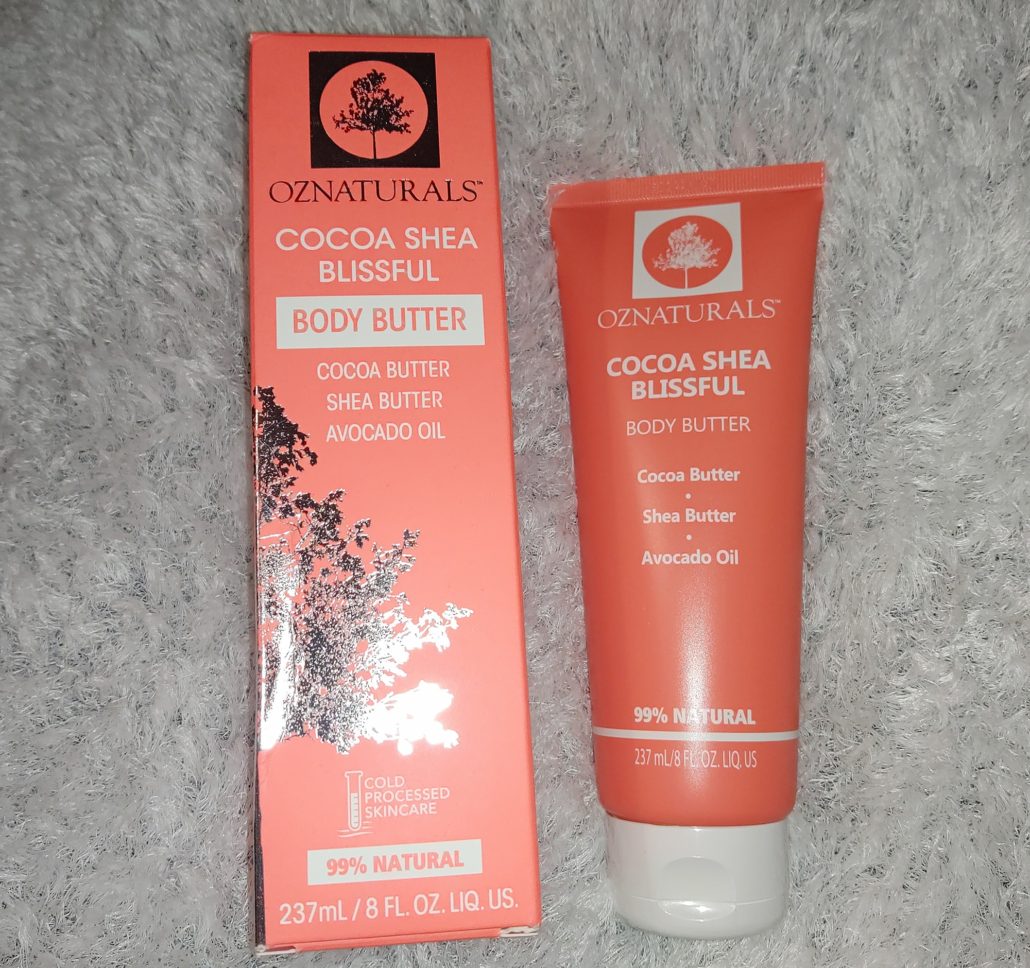 Enjoy super hydration and skin protection like no other. The OZNaturals Cocoa Shea Blissful Body Butter's antioxidant-rich oils hydrate and protect your skin, even in the most extreme conditions. Its superstar ingredients deliver many Omega Fatty Acids, Phytosterols and Vitamins A, E, and K. These nutrients are extremely beneficial for immediately nourishing dry, ashy, chapped skin. You'll love the richness of this whipped soufflè, it leaves your skin with a luxurious, silky feel.
OZNaturals Sea Infused Herbal Moisturizer

, $19.95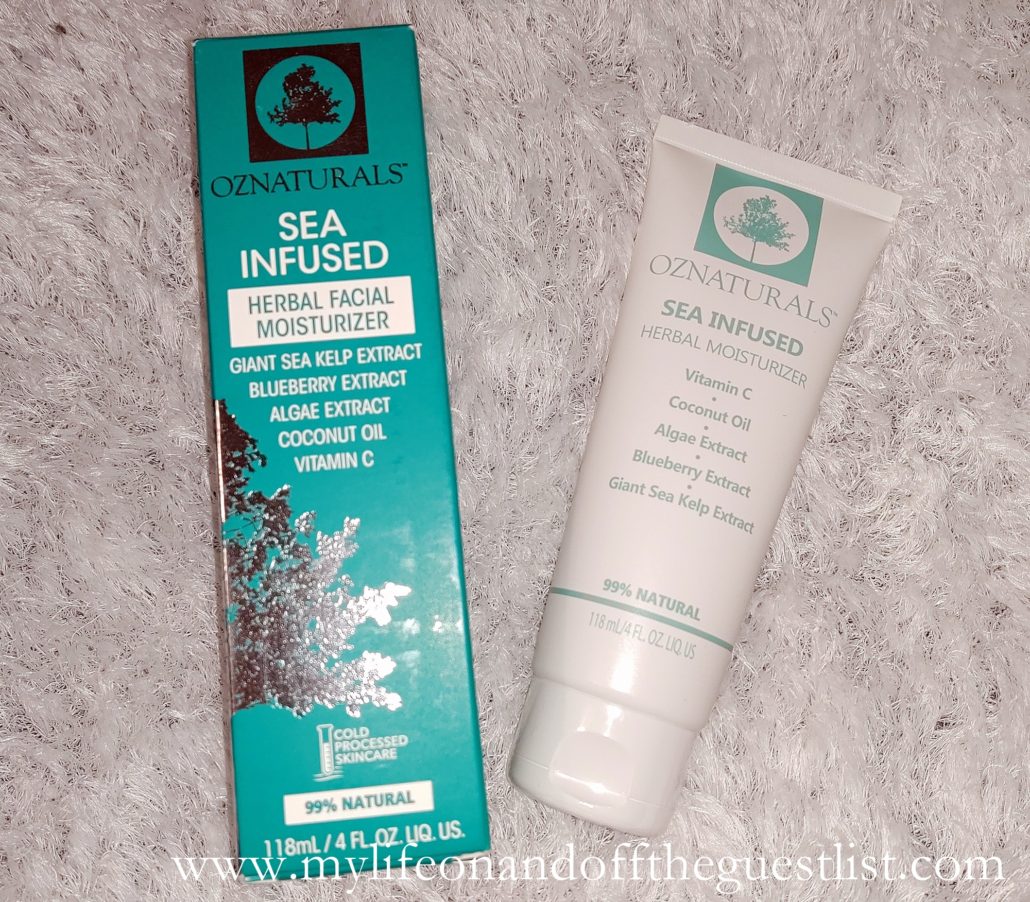 This natural, anti-aging facial moisturizer contains Vitamin C, Sea Kelp, and Algae Keratin Extract for the most therapeutic and effective moisturizing available. This formula is great for any skin type, even sensitive skin; it makes a perfect daytime and nighttime moisturizer for oily, combination, and normal skin types. This Sea Infused Herbal Moisturizer also helps boosts collagen production to help diminish the appearance of fine lines and wrinkles with water-binding properties that support moisture retention.
All of OZNaturals skincare products are manufactured through Cold Processing. Cold Processing is different from other manufacturing processes because the key ingredients are never heated, boiled or melted during or after production. By utilizing Cold Processing, OZNaturals is able to preserve the beneficial values and high effectiveness of its key ingredients. This allows your skin to receive a more natural product with all the full benefits of the ingredients, preserved in their most potent and pure form.
OZNaturals skincare products are also cruelty-free, gluten-free, vegan and plant-based. All are made without Phenoxyethanol, Parabens, Petrochemicals, Sulfates, Synthetic Colors, Synthetic Fragrances, Phthalates, and Benzyl Alcohol. OZNaturals is available online at www.OZNaturals.com and www.amazon.com.