Quick question for all of you? Does the fall season make you think of camping? We know millions of people go camping in the summer but for us, the fall season always puts us in a camping state of mind. It could be the thought of being bundled up under the stars; sitting by a warm fire while there's a slight chill in the air; roasting marshmallows in that fire to enjoy some smores. But of course, we live in a major metropolitan city and the only camping we've experienced is bundling up under the covers in our living room. Thankfully we can still enjoy some S'mores action indoors, thanks to the Stuffed Puffs S'mores Kit.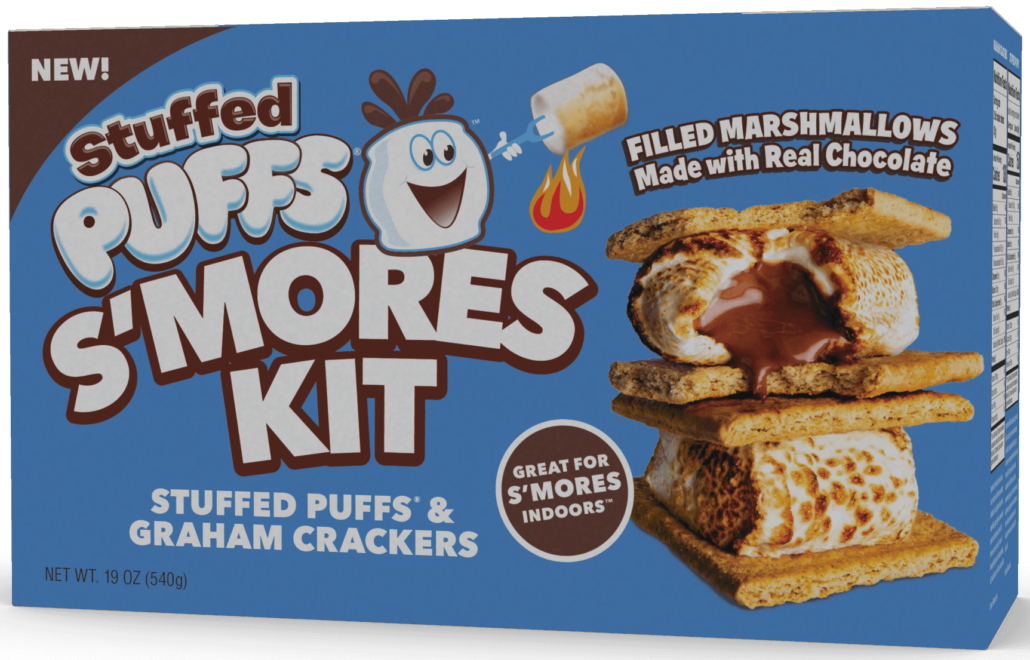 This popular campfire treat is a century-old American tradition. The Stuffed Puffs S'mores Kit has reinvented the way we enjoy S'mores. The innovative marshmallow is filled with real chocolate. That's right, Stuffed Puffs puts the chocolate inside the marshmallow, so "the chocolate melts while the marshmallow toasts." It virtually guarantees a perfect S'more with less mess.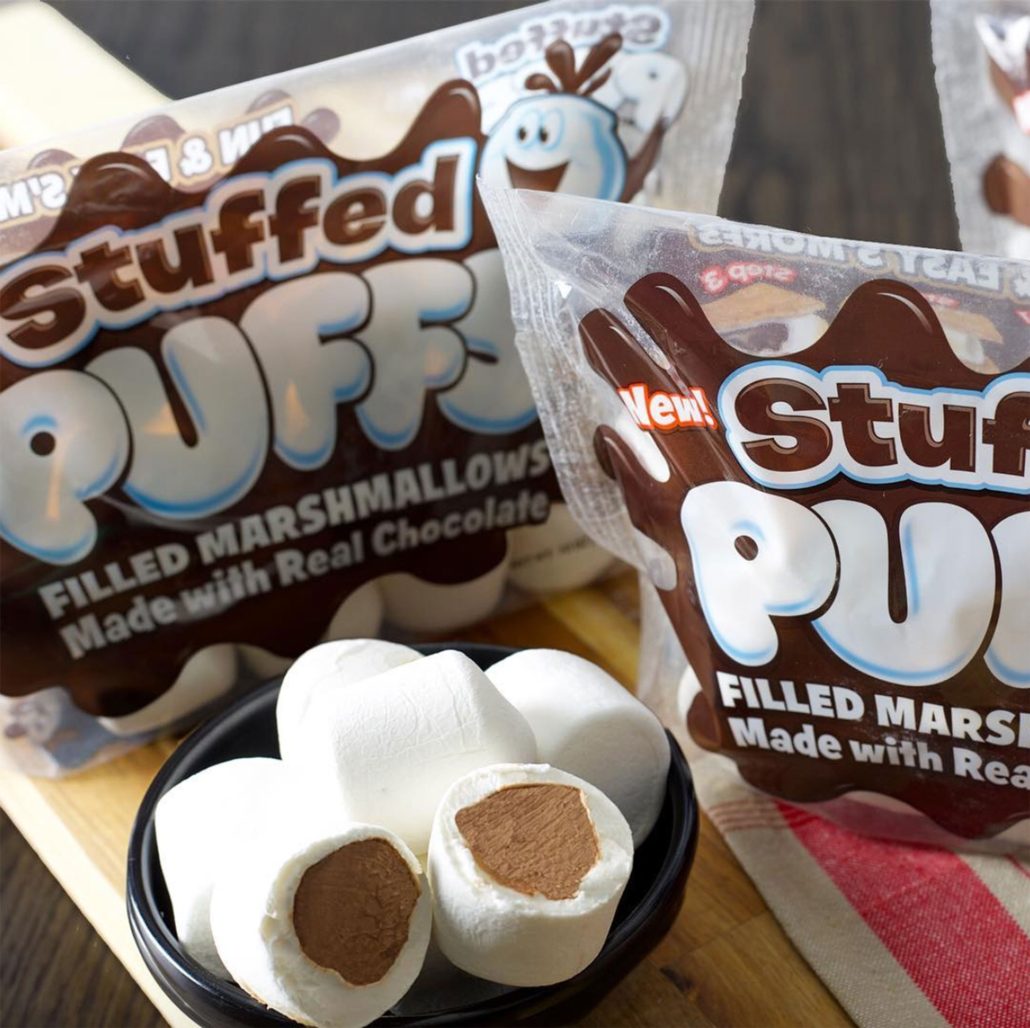 Stuffed Puffs puts an end to the frustration of juggling marshmallows, chocolate bars, and graham crackers. Whether you're around a campfire, hot grill, or stove. It eliminates the chunks of un-melted chocolate or uneven blending of chocolate and marshmallow that turns traditional s'more-making into a hit-or-miss adventure.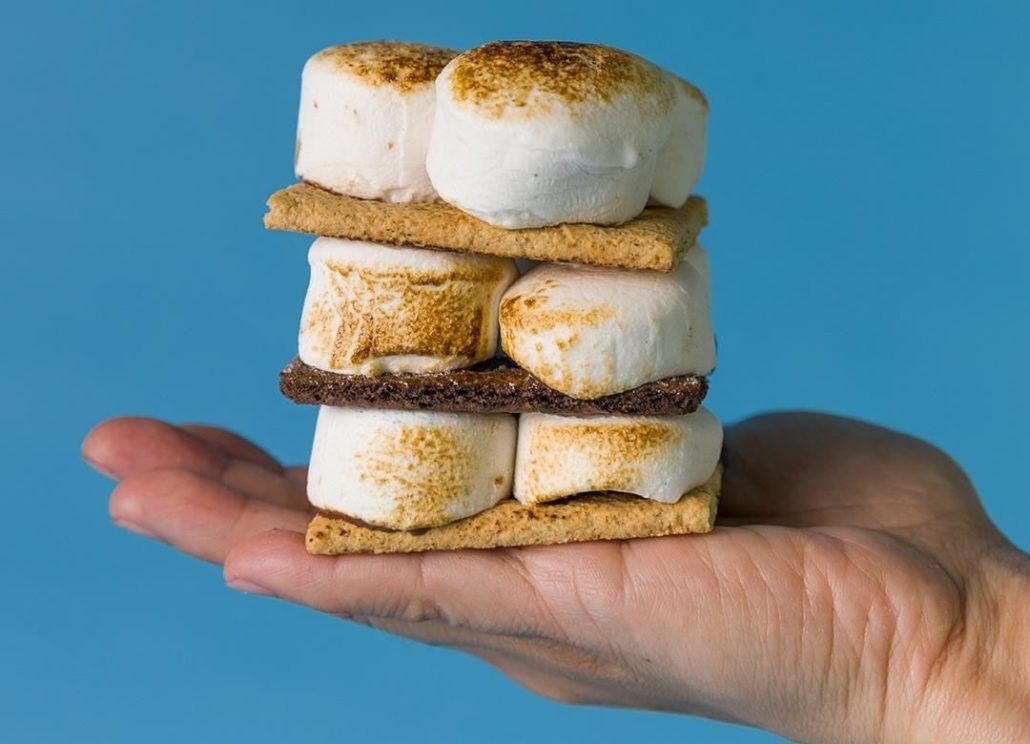 "The idea was born around a campfire," said Michael Tierney. who graduated from the Culinary Institute of America in Hyde Park. NY in 2010. "But with Stuffed Puffs, 7 seconds in a microwave makes a great S'more. You can't do that with traditional marshmallows and chocolate."
Thanks to Stuffed Puffs S'mores Indoors, your favorite taste of summer is now a year-round treat. The Stuffed Puffs S'mores Kit features a bag of Stuffed Puffs marshmallows and 2 sleeves of graham crackers (no chocolate bars needed).
"Stuffed Puffs is a simple idea. but very hard to execute. which is why it hasn't been done before." Tierney continued. "I spent seven years figuring out a truly innovative system that breaks the rules of traditional candy making. And s'mores is only the starting point. We are already at work on different flavor and coating combinations for a treat that's as snackable as it is toastable."
The Stuffed Puffs S'mores Kit is available online and at select WalMart stores across the country for only $5.48. You can also buy individual bags of Stuffed Puffs also available online and in-store at WalMart and other retailers.