Do you stare at your closet morning after morning and think "I have nothing to wear," while looking at dozens of pieces of clothing? How about walking into work, not feeling as confident as you can because you've become bored and uninspired with your wardrobe and didn't want to put much effort into getting ready? It happens to everyone.
Clothing is a form of self-expression and it says a lot more about us than we think. According to the book that's been called "the psychology of fashion", You Are What You Wear, by Jennifer Baumgartner. Clothing and personal style are also things that plus size women turn to in order to cultivate more confidence within themselves. So when our wardrobe doesn't speak to us, other things in our life like confidence, inspiration, motivation and drive fall to the wayside.
That's why everyone, at some point—and sometimes more than a couple of times a year—needs to conduct a closet refresh. A plus size wardrobe refresh could either mean investing in new, strategic pieces to help your wardrobe feel current and fresh, or reorganizing your closet to give old pieces a new opportunity to spark confidence and joy for you.
No matter what your next step is to revamp your wardrobe, follow these suggestions to help set you on the right path and get your style game back on point in as little as an hour.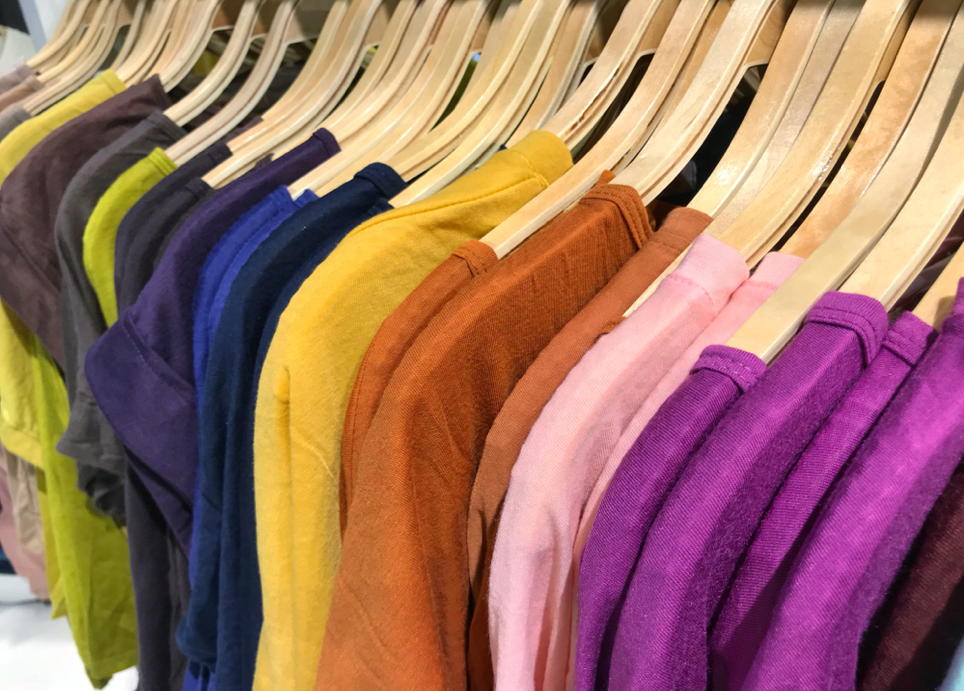 Take Inventory
Usually when we lose inspiration or trust in our wardrobe, it's because we feel like we are missing something–for example, a sharp blazer, a pair of dark wash skinny jeans or a basic white V–neck shirt. We let this idea that we don't have the right clothing convince us that we will never be able to create the perfect outfit. Before we rip our closet to shreds, it's important to take inventory of the things we have, the things we need and the things we would like to have.
Write down a list of pieces that you would like to have in your wardrobe that you don't think you have currently.
Also write down the pieces you love and wear every day that fit you perfectly. If you have time and you're feeling inspired, think about or write down what it is about these clothes that makes them so special. What characteristics do they possess?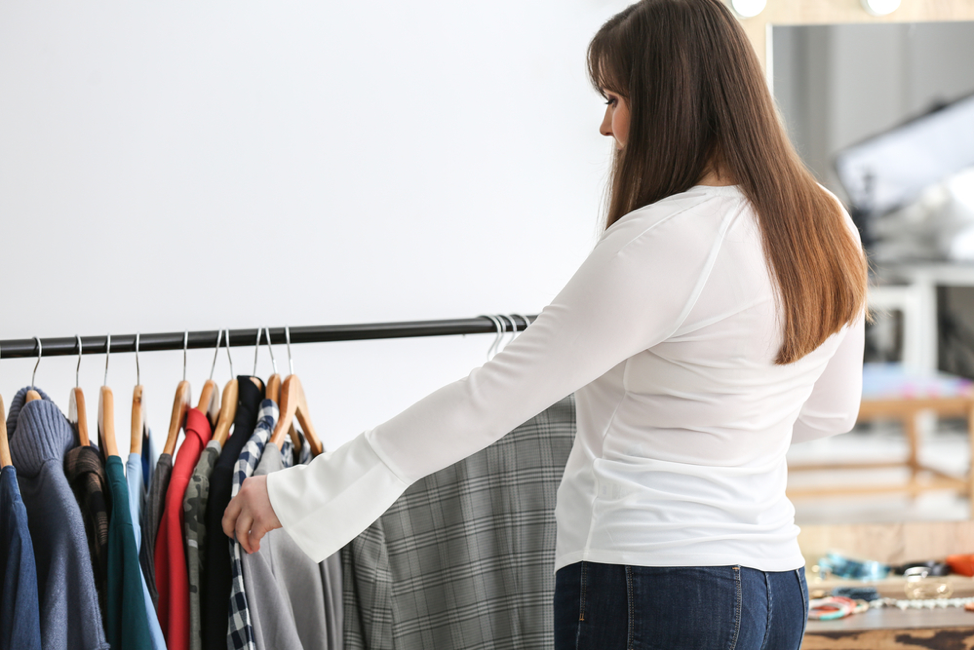 Reorganize and Restructure
Before you spend a dime on a new wardrobe, you can rediscover pieces you had previously forgotten about by reorganizing and cleaning out your closet. So let's get started! If you can, empty everything that is hanging in your closet, but keep these items close by. We are going to go through every item of clothing, so make sure to block out about an hour or two of your time to do this. After this process is complete, you should have a much better idea of exactly which garments are in your closet, and you may find yourself feeling more inspired as you uncover lost items, clothing that still has the tags on it or other pieces that might be old but have a new use in your style. As you go through your closet, make sure you are adding to your inventory list when you realize that you may need to replace damaged clothes or invest in strategic pieces.
Pick a color, like black, and start hanging up all of your black items on one of the far sides of the closet.
As you hang these items up, ask yourself, "Have I worn this within the past three months?" If not, do you plan on wearing it again? If yes, keep the garment and hang it up in the closet. If not, consider donating it. If you don't like the idea of parting with clothes, place it in a box and if you go 30 days without touching it, donate it. If you go into the box to retrieve it, it's earned a second chance at life in your closet.
As you hang up clothing by color, start to also organize it by types of garments. Your closet should look something like this: [Black: Dresses | Blouses | Sweaters | Blazers | Pants]; [White: Dresses | Blouses | Sweaters | Blazers | Pants], etc. The reason we are hanging up your clothes by color and then by garment type is so you can get ready faster in the morning, and if things are categorized, you'll be able to see most things in your closet as you sift through them every day to find the perfect color and garment, rather than have things scattered and get lost.
When you come across seasonal garments that may be good for summer but not winter—like plus size off the shoulder tops – think about how you could style them for the off-season instead of packing them away until next year. Bringing in an off-season piece to an outfit could make a cool addition to one of your favorite looks.
While you are hanging garments up, if you notice that you have a piece of clothing you have been wanting, but forgot you had—like a sharp blazer—cross it off your "need to buy" list we created in the first step.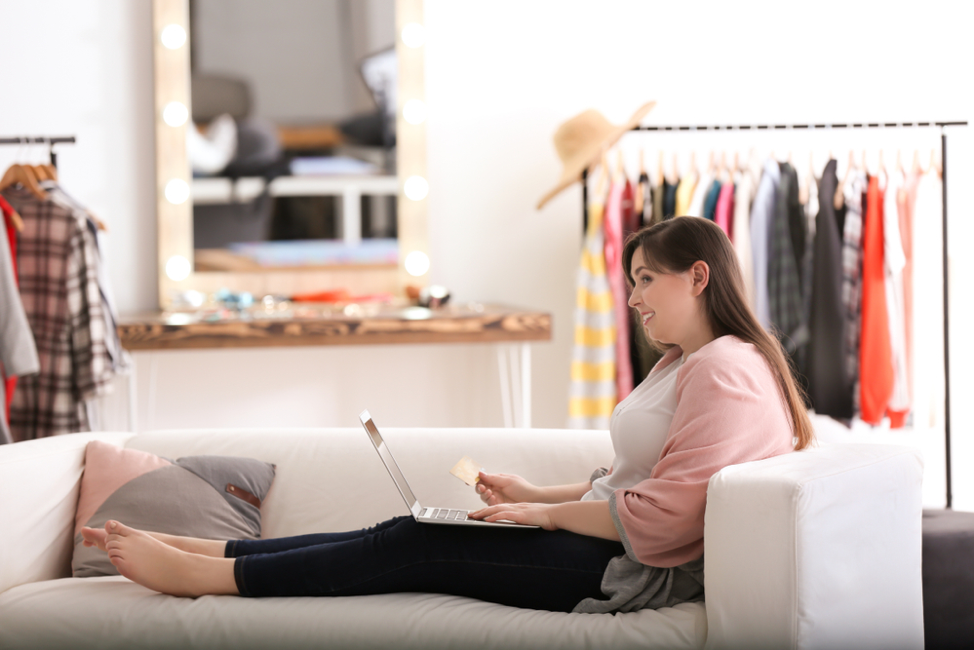 Invest in the Pieces You Need
Now that you have a color- and garment-coordinated wardrobe, you should have a clear vision of the types of pieces you need to invest in to really make your wardrobe pop. Here is some advice to keep in mind while shopping for new additions to your closet.
Stock Up on the Basics – You can never have too many foundational pieces because they are so versatile and are also worn a lot more than statement pieces. Plus size tunics can be a staple in any look and almost every season so don't be afraid to stock up on them.
Don't Be Afraid to Indulge in Accessories – Accessories have a lot more power than we give them. They can make or break an outfit, as well as take it from one style to the next. If you notice you're running low on accessories that could diversify some of the basic items you have in your closet, think about what pieces you may need and prioritize spending for those as well.
Keep Quality in Mind – While we may always be on the hunt for the best bargain, the greatest value for you is within the longevity of your clothing. Invest in high-quality plus size jeans that fit you well, feel comfortable and will last. If you need to splurge on a high-quality item, make sure that it's something that can be worn for many different occasions and with different outfits. For example, you'll definitely want to purchase a pair of dark wash skinny jeans rather than velvet plaid leggings because the jeans are classic, and they will carry you through many seasons and multiple years. Whereas the leggings will be trendy for a season and then they will just collect dust in your closet.
Now that you have an organized closet that is easy and efficient to navigate and you have identified the pieces you need to enhance your plus size wardrobe, you should be feeling inspired and ready to dress to the nines.