Kombucha fans, your day has come.  On January 15th, get ready to celebrate all things Kombucha with the first-ever National Booch Day. Thanks to Bill Moses, the founder of KeVita, and now Flying Embers Hard Kombucha, we finally get to honor the lightly effervescent fermented beverage that boasts a bold, invigorating taste.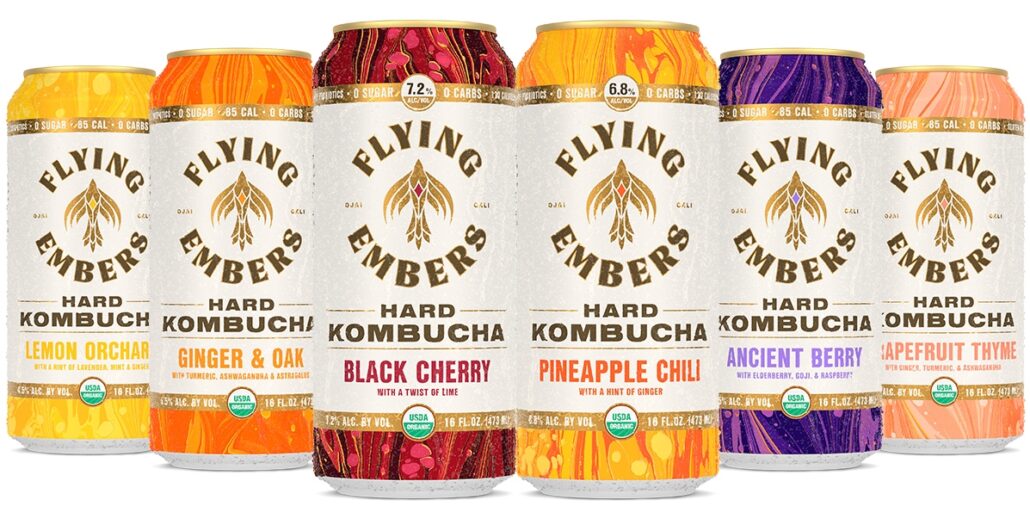 To celebrate National Booch Day, Flying Embers welcomes a new national campaign, Dry Fermented January. For those not familiar, Kombucha offers amazing health benefits; it settles your stomach and serves as an all-around good-for-you drink. Like traditional kombucha, each bottle of Flying Embers is packed with live probiotics; live cultures that are considered "good" bacteria that offer lots of health-promoting benefits; supplementing your body's natural microbiome and gut health. What makes Flying Embers Hard Kombucha different is theirs is brewed with botanical adaptogens and champagne yeast. This delicious, sparkling probiotic tea, is handcrafted with an adaptogen root blend of Ashwagandha, Turmeric, Ginger, and Astragalus. The result is a truly better-for-you buzz from a beverage that has zero sugar, zero carbs, low-calorie, is USDA certified organic, vegan and gluten-free.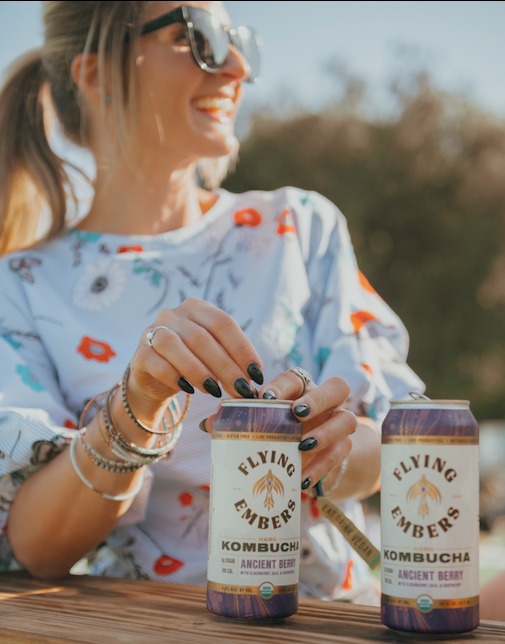 Flying Embers has a lot of fun flavors you can choose from. Ancient Berry is a popular choice, featuring a bright and fruity mix of elderberries, goji berries, raspberries. Ginger and Oak offer a clean, refreshing, yet earthy flavor. Lemon Orchard features a delicate mix of lavender, mint, and ginger. Grapefruit Thyme combines the tangy sweetness of grapefruit, punctuated with the subtle flavors of thyme. Black Cherry's fresh dark cherry mix is complemented with a bright lime spritz. And Pineapple Chili offers a delicate sweet and spicy mix.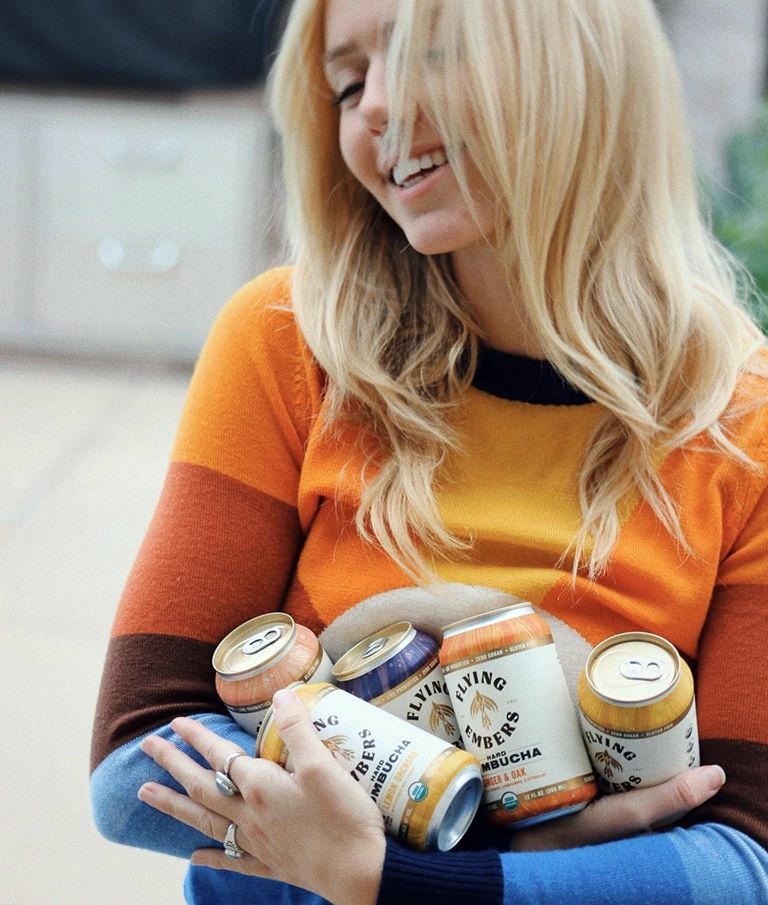 Along with the campaign, they will have a national wholesaler distribution drive, events & samplings, and consumer giveaways. Larger National Booch Day events will be held in Los Angeles, Santa Barbara, New York City, Austin, Dallas/Fort Worth, Portland, and Boston.
"All ingredients are USDA certified organic, including our unique adaptogen root blend of ginger, astragalus, turmeric, and ashwagandha – all with a healthy amount of live probiotics," adds  VP of Marketing, Kyle Ingram.
For more information on National Booch Day and Dry Fermented January, visit the Flying Embers website.