With the weather warming up and summer on the way, many are starting to make plans for their outdoor vacations. While there are some more obvious tropical choices like Hawaii or Florida, you may be surprised by some of the lesser-known yet equally beautiful outdoor destinations found in the U.S that are great for hiking. Combined with an RV for a home base (see RV dealers near me here), you can stay immersed in nature. Here are six states that you should consider for your outdoor vacations this year.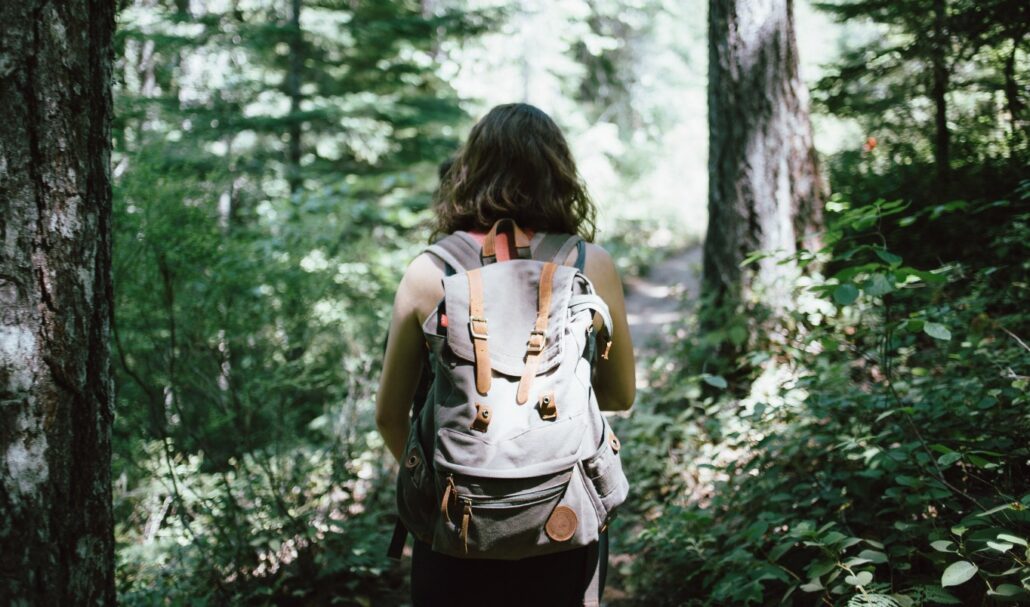 Colorado
Colorado, home to the "mile high city," is the nation's highest state and has more than 50 peaks of 14,000 feet or higher. It's home to some beautiful National Parks and one of the most well-known ski cities in the world.
Rocky Mountain National Park
Rocky Mountain National Park is the third most visited National Park in the U.S. and home to some truly breathtaking sites. The park has sweeping views, waterfalls, wildlife, and countless lakes. This park is a great choice for a family outdoor vacation as it has experiences for everyone at any level of ability. You can choose to venture out on your own for hikes and rock climbing or take a guided tour to see all of the highlights. There is also camping available for an overnight stay.
Aspen
Aspen Colorado is home to some world-class skiing. There are four different mountains for both skiing and snowboarding, making it the perfect place for winter sports. Even into early spring, the ski trails are groomed and ready to go, depending on weather conditions of course. Aside from skiing and snowboarding, Aspen is a great outdoor vacation destination as it has nearby lakes great for fishing, beautiful hiking trails, and tons of campsites. Tempted to head to Aspen on your next fishing trip? If so, be sure to click here for plenty of fishing tips and articles covering all the latest news from the recreational fishing industry.
Mesa Verde National Park
Mesa Verde National Park is like a step back in time. This National Park is home to over 5,000 archeological sites, the most well known to be the "cliff dwellings". These stone villages were made over 700 years ago by the Pueblo people and are truly incredible to see. As you hike along the many trails, you'll get views of hundreds of different ancient sites.
Washington
Aside from lots of rain and the possibility of running into vampires, Washington is an outdoor paradise. With its rainforests, trails and beautiful scenery, there is a destination for everyone in Washington.
The Hoh Rainforest
The Hoh Rainforest located on the Olympic Peninsula is one of the largest temperate rainforests in the United States. The flora and fauna located in the forest are enough alone to draw visitors. There are giant 100-year-old cedar and fir trees and giant walls of moss, along with some truly bizarre fungi. Roosevelt elk live in the area and are best seen during winter and spring. The rainforest also holds some beautiful hiking trails and views of the open ocean. There are a few campgrounds in the rainforest, just be prepared with plenty of things to stay dry!
Mount Rainier
Mount Rainier is one of the most well known geographical sites in Washington with its summit elevation of 14,411 feet. It's an active volcano, but don't worry, it hasn't erupted in over 100 years. There is skiing, snowboarding and snowshoeing available on the mountain with some incredible views along the way. During the summer season, there are gorgeous wildflower hills along the hiking trails as well as gushing waterfalls with runoff from the mountain snow. If you choose to camp on Mount Rainier, you'll likely see many photographers, both professional and amateur, as the views are world-renowned.
The Methow Valley
The Methow Valley is one of the lesser-known treasures in Washington, home to incredible hiking trails, rock climbing, camping, skiing, and even an old western town. The valley boasts the largest cross country trail system in North America and is a paradise for skiers and snowshoers during winter. The valley is also a great summer vacation destination with plenty of lakes for water activities, trails for biking, hiking, and horseback riding. Winthrop is a small wester-themed town in the valley. Driving down the main street feels like a step back to the days of stagecoach robberies and cowboys.
California
California is known for its beautiful beaches and big names like Hollywood. But aside from that, there are some beautiful outdoor escapes that would make for an incredible vacation.
Yosemite
Yosemite is one of the most well-known of the National Parks in America. The beautiful scenery and wildlife draw thousands of visitors from around the globe yearly. The park is home to hundreds of waterfalls, five of which are over 1,000 feet tall. Spring is the best time to see these beautiful waterfalls as the snowmelt from the mountains brings them to full power. Yosemite is also a hiker and rock climber's paradise. El Capitan, a cliff face over 3000 feet tall, is one of the most famous rock climbing locations in the U.S. Professional rock climbers train for years to attempt this feat. There are over 800 miles of beautiful hikes for all levels of hikers. There are over 400 different species of wildlife that call the park home, including amphibians, reptiles, birds, and mammals. Camping and RV spaces are available throughout the park.
Big Sur
Big Sur is a stretch of land along the coast of California that isn't known for its beaches but rather it's rugged mountainous terrain. It's boasted as the longest and most scenic undeveloped stretch of coastline in the United States and as one of the most beautiful coastlines anywhere in the world. Big Sur is home to hiking trails, small beaches, and the redwood forest and draws about 7 million visitors a day from around the world. There are both public and private camping grounds dotted along Big Sur, so don't miss this beautiful outdoor vacation destination.
Wine Country
Over 70% of Millennials drink liquor, beer, or wine, so with over 4,000 wineries, California would be a great vacation destination for them. California, more specifically Napa Valley and Sonoma, have some of the most popular wineries in the Country. Napa Valley is known for its world-class Chardonnay, Merlot, and Cabernet Sauvignon. Sonoma is known for its Pinot Noir, Cabernet Sauvignon, and Chardonnay.
North Carolina
North Carolina has some serious range in its outdoor attractions, from towering mountains to beautiful coastlines. The Appalachian Trail crosses 14 states, North Carolina being one of them.
Great Smoky Mountains National Park
The Great Smoky Mountains National Park is the number one visited National Park in the United States, drawing over 11 million visitors every year. With so many activities that you and your family can try, and not forgetting the top of the range accommodations it has to offer, (read more here) it can really make this vacation and hiking trip one to remember. The park has year-round attractions for everyone. Spring and summer hold beautiful greenery and fields of wildflowers. The great weather during these seasons makes it an ideal time for hiking and camping. Fall is a great season to visit for beautiful colors and crisp air. During winter, the deciduous leaves fall from the trees opening up even more views from the hiking trails.
Dupont State Recreational Forest
If you visit Dupont State Recreational Forest, you may recognize some of the waterfalls and trails from Hollywood. Both The Hunger Games and The Last of the Mohicans were filmed in part at the waterfalls in Dupont State Recreational Forest. There are over 80 miles of hiking trails and four large waterfalls. In September, the park hosts a Forest Festival where they celebrate the beauty of the forest with wildlife presentations, hiking tours, and much more. During the rest of the year you'll find that besides hiking and the views, there are plenty of activities for every member of the family, making Dupont State Recreational Forest a great outdoor vacation destination.
Arizona
Although hot and dry, Arizona has a number of sites you can't miss. Let's take a look at what it has to offer for hiking enthusiasts.
Grand Canyon
Arizona is home to the Grand Canyon, one of the seven natural wonders of the world. Scientists are unsure how old the Grand Canyon is, but one thing for sure is that it is an outdoor adventurer's paradise. Many people visit the Grand Canyon simply for the breathtaking views and pictures, but the National Park has much more to offer. Hikers love the Grand Canyon for the trails that follow along the rim, allowing for beautiful views the entire way. Just make sure to prepare for the heat and sun exposure as the desert does not offer much shade. You can also sign up for hiking tours if you aren't ready to venture out yourself. Rock climbers love to scale the ancient cliff faces, just make sure to stick to the established climbing locations for safety.
The raging Colorado River at the bottom of the canyon attracts hundreds of rafters each year for dangerous but exciting white water rafting adventures. Others choose to get a higher view of the canyon with a helicopter or hot air balloon ride. One of the most well-known attractions of the area, besides the canyon itself, is the Havasu canyon trail. There are five waterfalls that are known for their unbelievable blue, green color. The path to the waterfalls is an eight-mile hike only intermediate-level hikers should attempt, but for the views at the end, it's worth it.
Sedona
Sedona, Arizona is a town known for its stunning red rock cliffs and miles of trails. People come from all over to hike or bike the trail systems. Along the trails, you'll see beautiful landscapes and interesting wildlife, so much so you might even be interested in looking at something like this Cuddeback Trail Camera: Cuddelink Set of 4 Review (Features, Pros & Cons), so you're able to try and film some of the wildlife in their own habitat while undisturbed! There are also jeep tracks for a bouncy offroading adventure. There's even a wildlife park with exotic animals from all over the world. A desert is a beautiful place during the day, but at night, it takes on a whole new persona. Many gather to this area to get unobstructed, incredible views of the night sky. You can see planets, stars and the Milkyway all from the trails in Sedona.
Chiricahua National Monument
The Chiricahua National Monument is best known for being the location where Native American Warrior Geronimo hid and planned attacks. Today it's notable for its maze of volcanic rocks and gravity-defying towers of boulders. Don't miss the hike to Massai Point where you'll get an incredible view of the landscape. Birdwatchers also love the Chiricahua National Monument for the bald eagles and prairie falcons that call the area home.
Delaware
Delaware was the first of the thirteen colonies to ratify the constitution, making it the first state of our nation. The state has about 26 miles of Atlantic Ocean coastline and is a popular summer vacation spot because of its many sandy beaches. Both its history and beautiful landscape make Delaware a great outdoor vacation destination.
Cape Henlopen State Park
Cape Henlopen State Park is one of the greatest coastal beauties in the country. The beach here during the summer is a great day trip for a family as there is something for everyone, including sunbathing, space for sandcastles and swimming, and even fishing from the beach. The grand lighthouse just off the beach is also a beautiful landmark to see. Aside from the beach, there are trails all along the park for hiking and biking that weave through a variety of sceneries and even past fields of wildflowers. The park is also home to the annual Delaware Kite Festival in April.
Bombay Hook National Wildlife Refuge
The Bombay Hook National Wildlife Refuge is an outdoor enthusiast's perfect location. There are five hiking trails and along the way, you'll be able to see beautiful and breathtaking wildlife. Many birdwatchers come to this area for great views and photography. Besides the views you'll see on trails, there are three observation towers for a better look at the scenery and wildlife. The refuge also offers educational and nature programs for visitors, making it a great family vacation stop.
No matter where you decide to bring your family, you will all be in for an outdoor adventure that you'll remember for years to come. Start planning your trip now and soon enough you'll have made all of the necessary arrangements and can simply anticipate the fun you'll have.