Practically every industry across the globe is feeling the effects of the worldwide COVID-19 outbreak. From entertainment to retail, this pandemic is causing businesses to shut down their operations for the foreseeable future. One industry, in particular, is likely to feel the effects of this global crisis for months — if not years — to come: the restaurant industry.
States and cities across the United States have mandated that restaurants must close their dining rooms in order to stem the spread of the dangerous coronavirus. Restaurants can offer takeout and delivery, but the regular revenue from these services certainly don't equal what can be made with a fully-open establishment.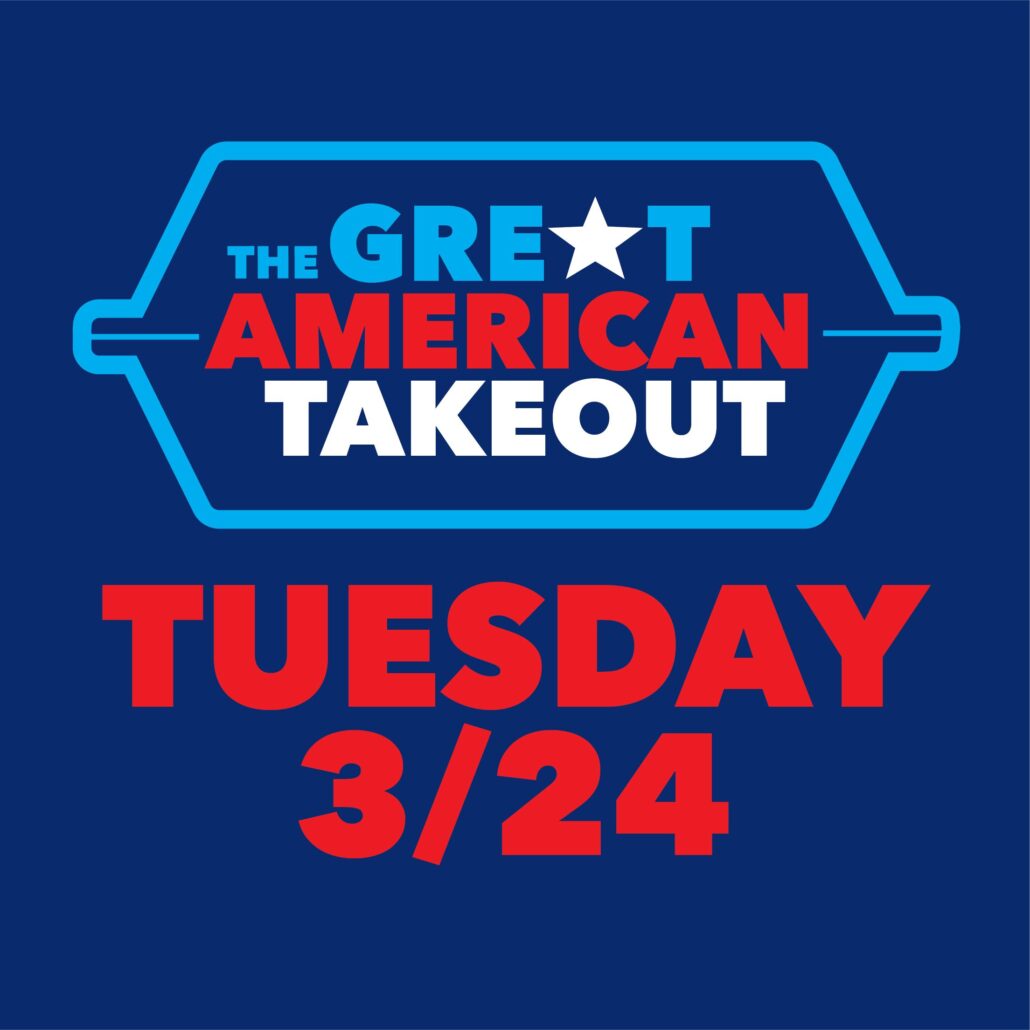 That's why a coalition of restaurants in the U.S. is asking consumers to participate in "The Great American Takeout" on Tuesday, March 24. This grassroots effort, led by the hashtag #TheGreatAmericanTakeout on social media, encourages consumers to order at least one pick-up or delivery meal on Tuesday. With many Americans practicing social distancing and making all of their own meals over the past couple of weeks, the push to order out is likely a welcome one. And with delivery options available, the effort is still accessible to the 10% of the world's population who live with a disability and may not be able to go to a restaurant to pick up their food.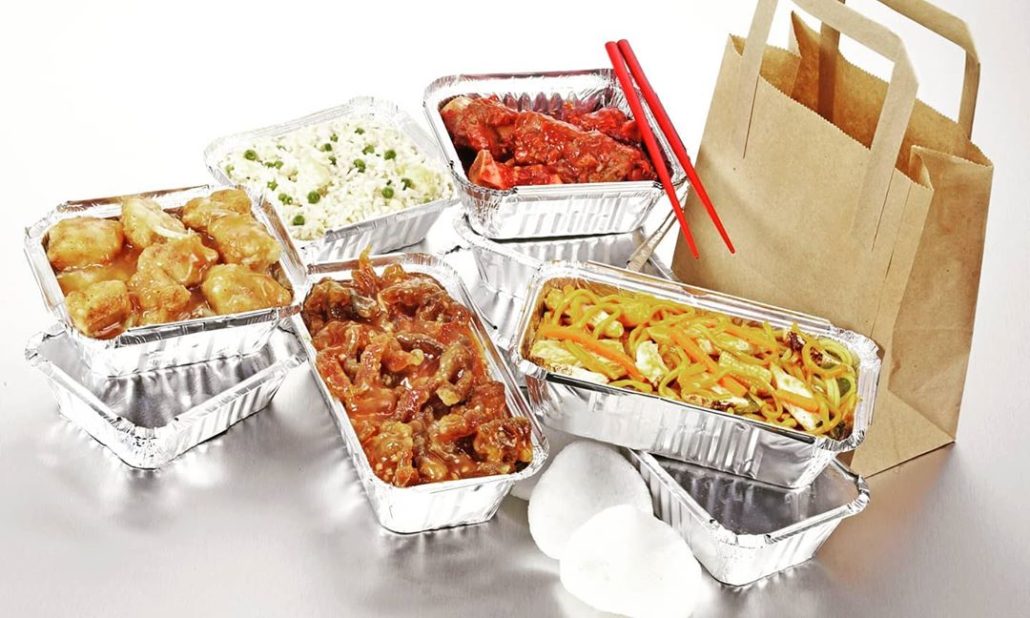 Some of the brands in the coalition promoting The Great American Takeout include California Pizza Kitchen, Panera Bread, El Torito, and The Habit Restaurants Inc. Many other restaurants, varying in size from large chains to local businesses, are joining in the effort as well.
"This is no longer about the survival of individual restaurants. It's about the future of our industry. And time has run out. Together, we must act to support each other and our communities in unprecedented ways," said Russ Bendel, CEO of Habit Restaurants, in a statement.
In addition to the obvious challenge of only being able to offer takeout and delivery, this campaign hopes to raise awareness of the other obstacles restaurants face in the time of coronavirus. Without the revenues that dining-in provides, many restaurants have been unable to keep their employees on the payroll. Tax season will also bring challenges to the restaurant industry. Corporate income taxes comprise about 11% of the taxes collected by the federal government, but this number might look very different when the government collects for 2020, as many restaurants will have been fully closed for a good portion of the year. Efforts like #TheGreatAmericanTakeout campaign hope to offset this future burden by generating revenue and awareness now.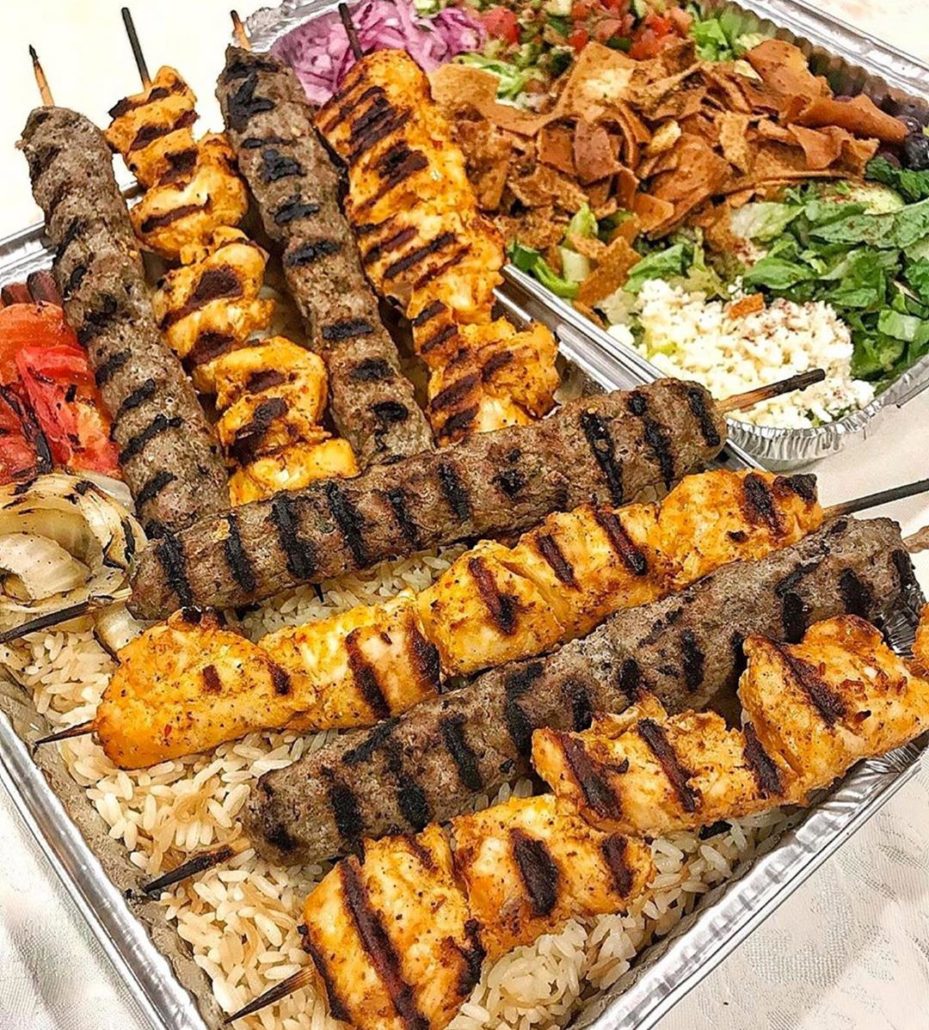 Participating in The Great American Takeout is easy, as well as tasty. To spread awareness of the campaign, the coalition is asking consumers to post on social media in advance of the event and encourage their followers and friends to take part in the campaign's hashtag. If your favourite restaurant posts on social media make sure to like and repost/retweet with the hashtag as well for extra exposure.
Don't start thinking this is just a drop in the pond, social media engagement is a large part of your favourite restaurant's marketing strategy. This is often why they look at reviews of TokUpgrade and other services that get their profile noticed. By tweeting about and engaging with posts from your favourite restaurant you could help them reach new customers and help them keep afloat in the pandemic.
The coalition is also asking consumers to engage their friends, family, and coworkers in the effort by directly asking them to order takeout meals from local restaurants. The final part of participating in this delectable event is to order takeout or delivery for at least one meal on March 24. This means you could order your favorite coffee made from specialty beans, which account for just 3% of global coffee production, with a bacon, egg, and cheese for breakfast or get that curry you've been craving from your favorite Thai restaurant for dinner. Or do both! No matter what you order, the coalition wants participants to share the photos of the meal on social media and tag them with #TheGreatAmericanTakeout.
Of course, ordering takeout and delivery for just one day isn't going to solve the restaurant industry's problem. It's still uncertain how long the COVID-19 pandemic will keep cities and states in lockdowns. To continually support restaurants during these troubled times, the coalition is also urging consumers to keep ordering takeout regularly in the weeks and months ahead. Community-based efforts like this just might be the key to keeping everyone healthy, fed, and funded for as long as the pandemic continues.
Will you help support the restaurant industry but participating in #TheGreatAmericanTakeout?