The way the average person watches television has completely transformed in the last decade. Although cable television ruled for years and tried to keep its reign alive by releasing more flexible features like the ability to record shows and on-demand options, it now faces a serious category of competitors: streaming services. Various combinations of services such as Netflix, Hulu, and Amazon Prime now take the place of cable television in homes across the country. Each of these has a large following, with Hulu in Canada being a popular choice and Netflix in the UK having a large number of subscribers. Some TV viewers are subscribed to all of them. Many families favor these options because they are often more affordable and offer the same, if not more, options of movies and television shows. However, there are television services that are putting their two cents in to rival this, for example, Dish TV packages offer a wide range of features that can be watched from your home as well as having remote viewing. It is all about what the owner wants and desires.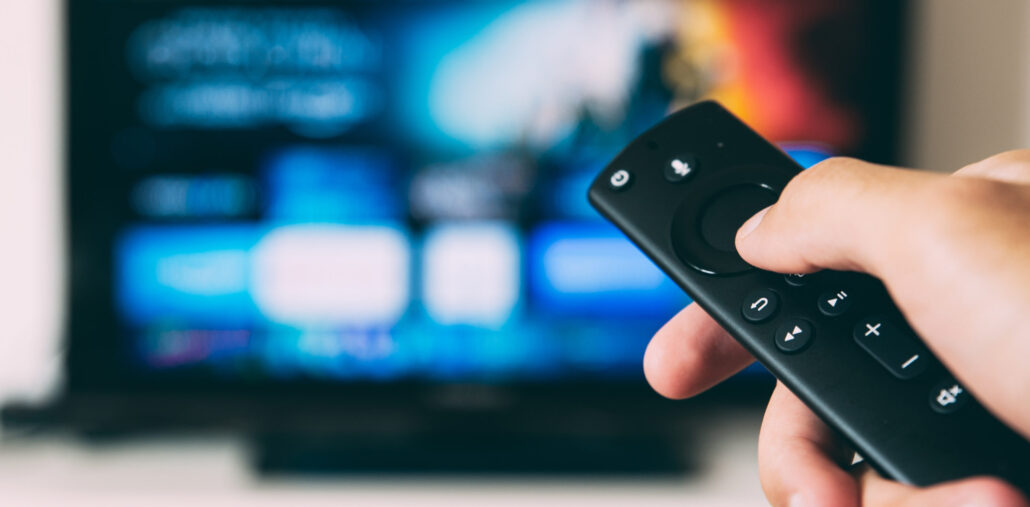 Despite viewers' preference for having more options over less, the wealth of media on just one service can be overwhelming. It's all-too-easy to find yourself scrolling endlessly through the shows on Netflix, paralyzed by indecision on which of the many options you'll enjoy the most.
Watchworthy is a new app designed to help the average viewer organize all of these options. Ranker is the top digital media company for opinion-based, crowdsourced rankings and released Watchworthy to help the average consumer find a television show they'll enjoy without the time commitment of searching.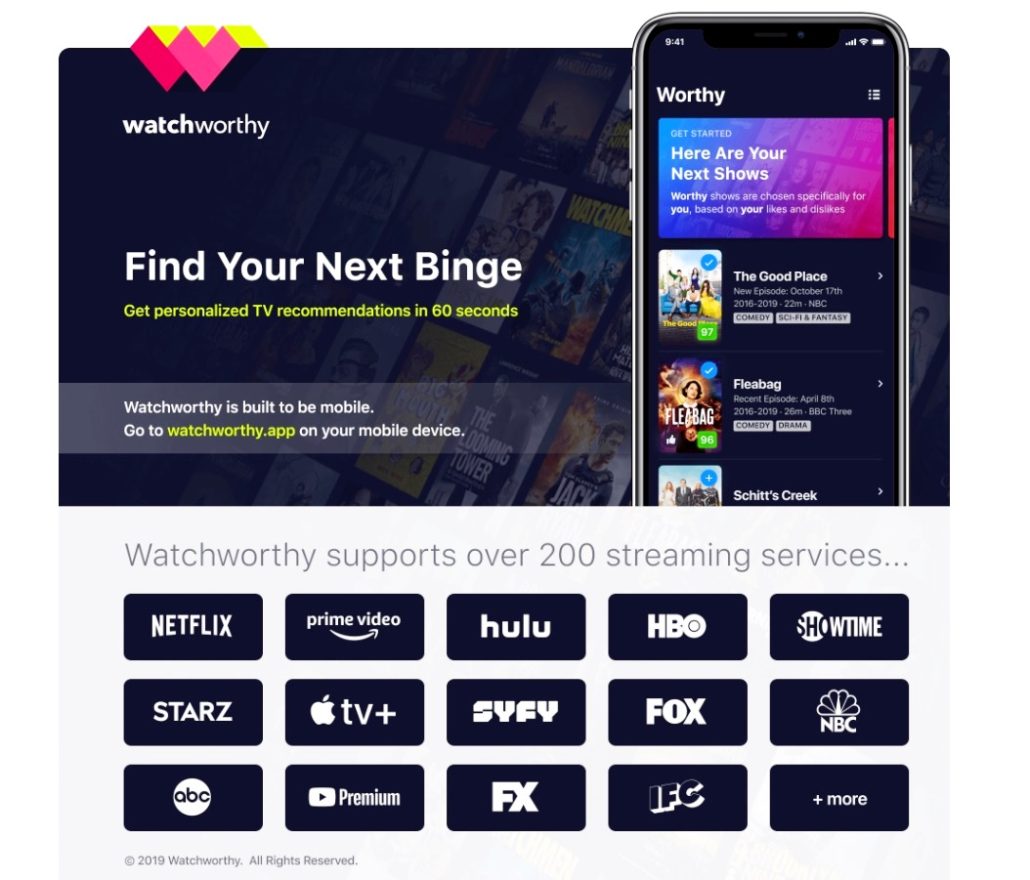 Called the Tindr of tv app finds the perfect show for you by analyzing your watching habits and your favorite shows from the past. The process is similar to how Spotify offers users suggestions based on their musical preferences and the artists they listen to most often. Although advanced streaming services like Netflix and Hulu have "Recommended for You" sections on their platforms, these will often also include original series from the streaming company that it wants to promote. As a third-party app, Watchworthy is free of these biased promotions and only focuses on your unique preferences and watching history.
Born from Ranker's driving principle that the opinions of millions of people are more relevant and predictive than the opinion of one critic, Watchworthy relies on audience insights to identify the shows that will align with an individual's tastes. The app picks out shows new and old, allowing viewers to discover narratives they otherwise might have never found.
Watchworthy currently supports over 200 streaming services and can be found at Watchworthy.app on your mobile device. With the broad range of platforms the app supports and the usability of it on your smartphone, you can effortlessly find the perfect show wherever you are. Whether you're riding the subway on your daily commute, in the middle of the average hospital stay of 4.5 days, or just want to watch something while you take lunch at work, Watchworthy can be your personal media concierge. The app will soon be available in the App stores as well, which are compatible with most phones and tablets.