Before we were fighting for our civil rights, our COVID-19 experience had been basking in the glory of all things old Hollywood. With the popularity of Quentin Tarantino's Once Upon a Time and the amazing success of Ryan Murphy's reimagined Hollywood series on Netflix, we were more than ready to drink in the love of Bogie and Bacall. Then we ended up fighting for our lives and rights and things were put off to the side for a minute. But! One cannot live my anger alone, so back to love we go. Specifically to Stephen Bogart, the son of Bogie and Bacall, and his range of Bogart's Spirits.
During the "Golden Age of Hollywood", Humphrey Bogart was the toast of the town, so we quite eager to get to know the offerings from Bogart's Spirits. Thanks to the partnership between the Humphrey Bogart Estate and Patron Tequila co-founder, John Paul DeJoria's, ROKiT Drinks, the award-winning Bogart's Gin, Bogart's Whiskey, Bogart's Rum, and Bogart's Vodka is here to bring some of old Hollywood to today.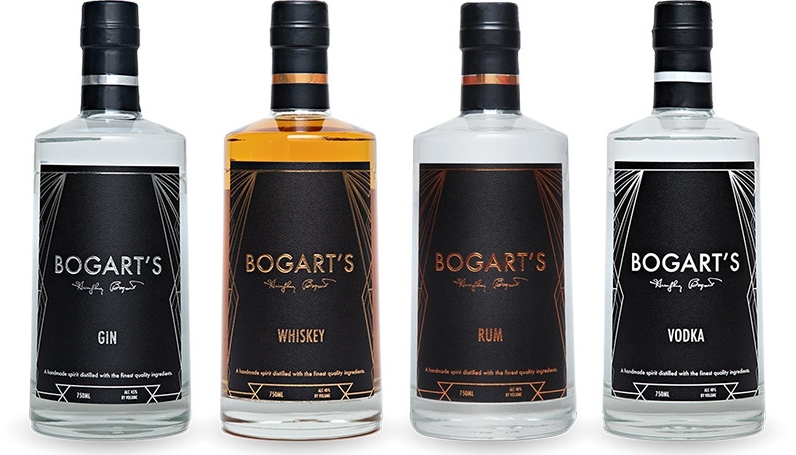 Each Bogart's Spirits bottle, available in 750ml, features Humphrey Bogart's name, key facts from his biography, and a famous Bogie quote about drinking.
The Bogart's Gin ($26.99) is made with juniper berries from Italy that are selected for their fragrant aromas; fresh hand-zested citrus; vine-ripened cucumber; lightly hand-roasted and crushed macadamia nuts; lavender, and coriander leaves. Incredibly smooth juniper spruce tips and coriander taste that finishes in a round, full back note of macadamia and peppery lime. The gin bottle features this Humphrey Bogart quote: "NEVER TRUST A MAN WHO DOESN'T DRINK".
Bogart's Whiskey ($34.99) is a blended whiskey made with single malt and grain whiskeys. After maturing for at least three years, it is then rested and finished using white American oak bourbon casks. Spice and fruit notes mingle on the nose along with strong flavors of honey. You may notice the simple syrup and graham crackers that show in this lively spirit. The whiskey bottle boasts features this Humphrey Bogart quote: "I DEFEND MY AMERICAN RIGHT TO TAKE A DRINK WHEN I FEEL LIKE IT".
Rum lovers will love Bogart's Rum ($24.99) for its artisan-distilled and blended unaged rum. Made from U.S. Virgin Island rum (a sugar cane base) and "Fancy" grade Black Strap Molasses from the Gulf Coast; this crystal-clear white rum boasts a remarkably smooth, clean finish, with aromas of light caramel and citrus zest. It's soft, well-rounded flavors include almond and coconut, which makes this exceptionally well-crafted rum the star of any occasion. What is the Humphrey Bogart quote on the rum bottle? : "ALL YOU OWE THE PUBLIC IS A GOOD PERFORMANCE".
Last but not least, Bogart's Vodka ($24.99) uses the highest-quality American grains. It is column-distilled seven times in small batches and matches the quality of the legendary man it represents. The result is an unbelievably smooth and clean vodka with a silky-dry yet light, fruity body, and peppery spice-accented finish. It is a truly tasty and balanced vodka. The Humphrey Bogart quote on the vodka bottle is probably what every American is feeling right now: "THE WHOLE WORLD IS THREE DRINKS BEHIND".
Now that you're acquainted with Bogart's Spirits, we thought we'd share some delicious cocktail recipes to start you off on your Golden Age of Hollywood entertainment.
Bogart's Vodka "Quarantini"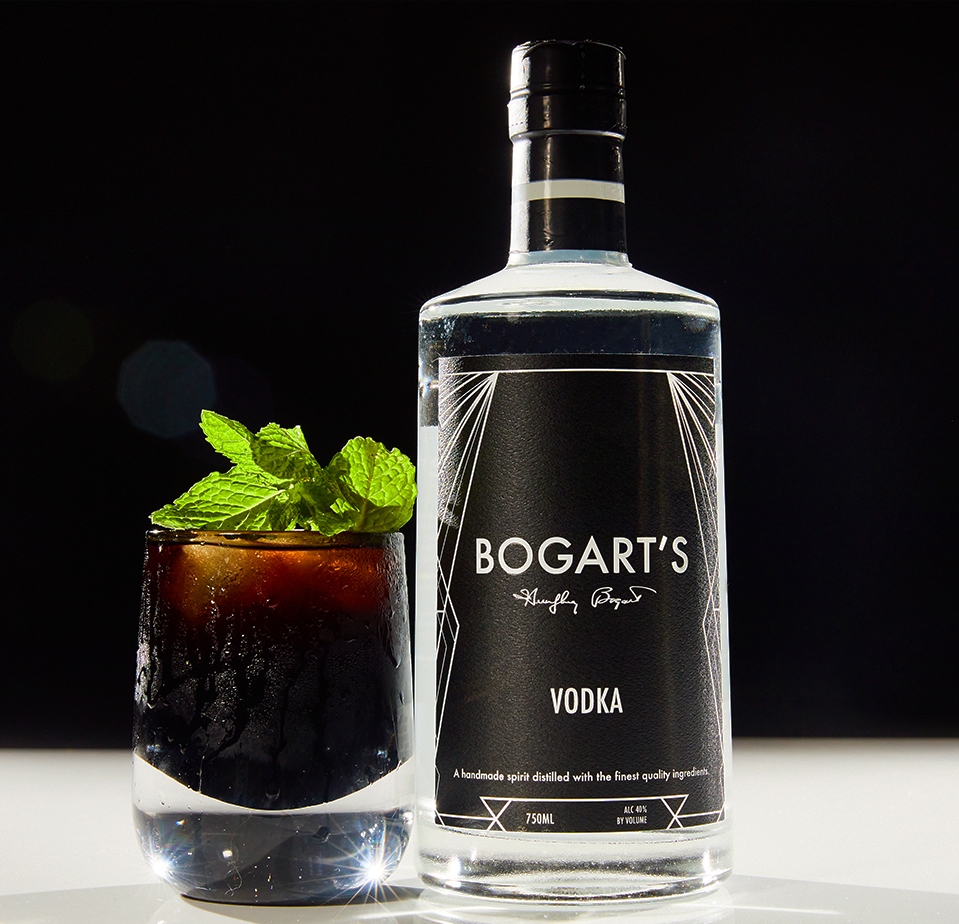 2 oz. Bogart's Vodka
1 oz. Roses Lime Juice
1 oz. Pomegranate Juice
1 Sprig of Fresh Mint
In a cocktail shaker, combine all ingredients over ice. Shake not stir until chill. Pour in a Martini Glass and garnish with a sprig of Fresh Mint.
Bogart's Vodka Dilly Dilly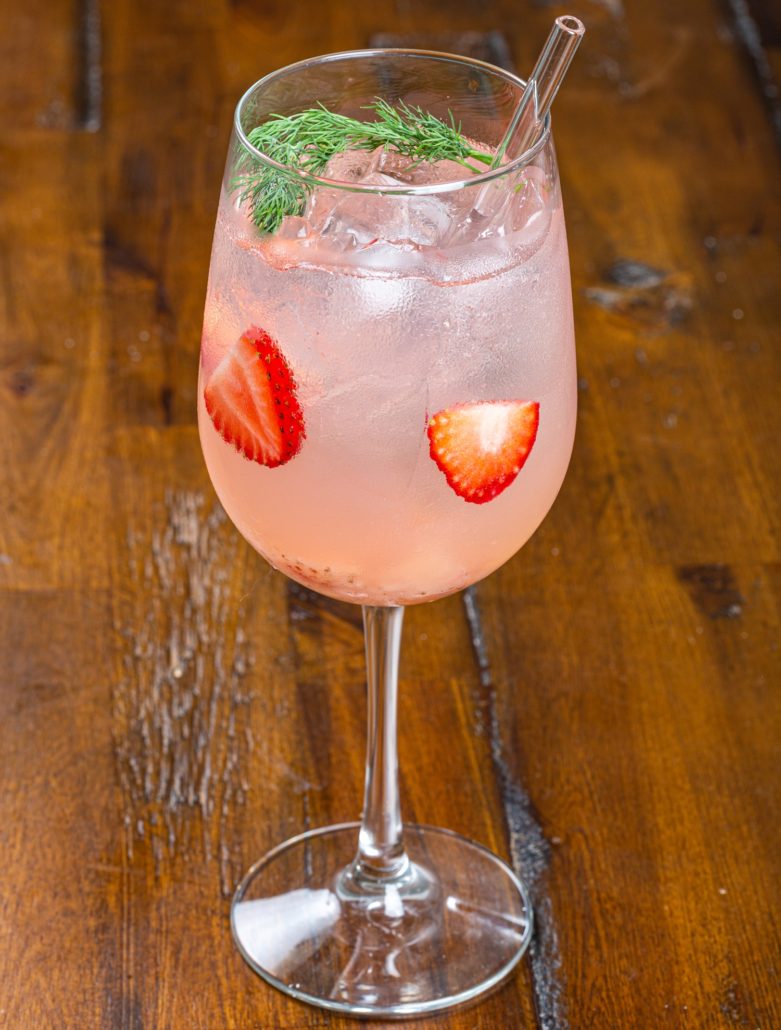 1.5oz Bogart's Vodka
0.75oz strawberry cordial*
0.75oz lemon juice
Top ABK Rose Frisch(sub prosecco, or club soda)
fresh dill
Combine all ingredients EXCEPT ABK Rose Frisch in a shaker tin with ice and shake. Strain into wine glass over ice. Top with ABK Rose Frisch, garnish with a sprig of dill.
*Strawberry Cordial
6.0oz strawberries
16.0oz simple syrup
0.5oz rose water
1.0oz Bogart's Vodka
Blend strawberry into a puree, combine with simple syrup. Bring strawberry syrup to boil, reduce heat and let simmer for 10min. Remove from heat, strain through cheesecloth or coffee filter. Once it's cooled down, add rose water. Keeps refrigerated for 2-3weeks.
The Bogart's Adult Whiskey Sour Apple
(A smart cocktail you will definitely need after a day of Home Schooling!)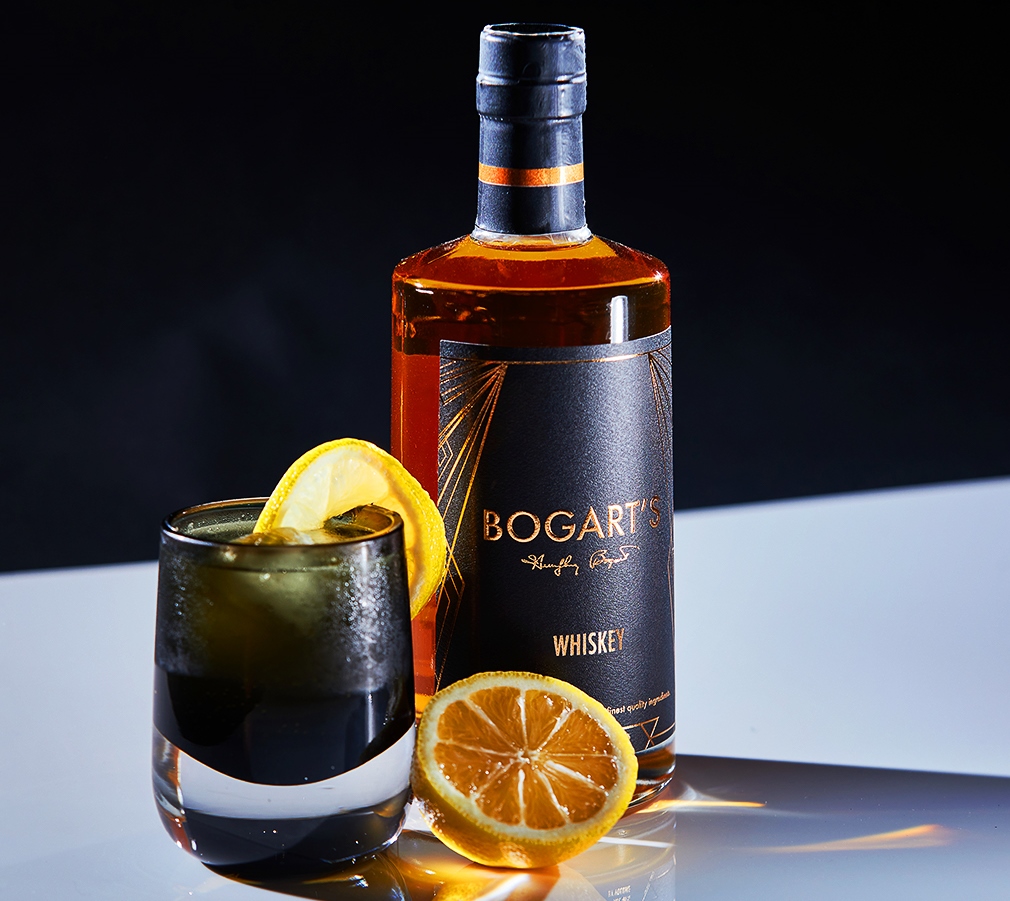 2 oz. of Bogart's Whiskey
1/4 Cup of Apple Cider or Apple Juice
1 oz. of Ginger Ale or Ginger Beer
1 Squirt of Lemon Juice
Pour all ingredients over ice and stir!
A Clove Affair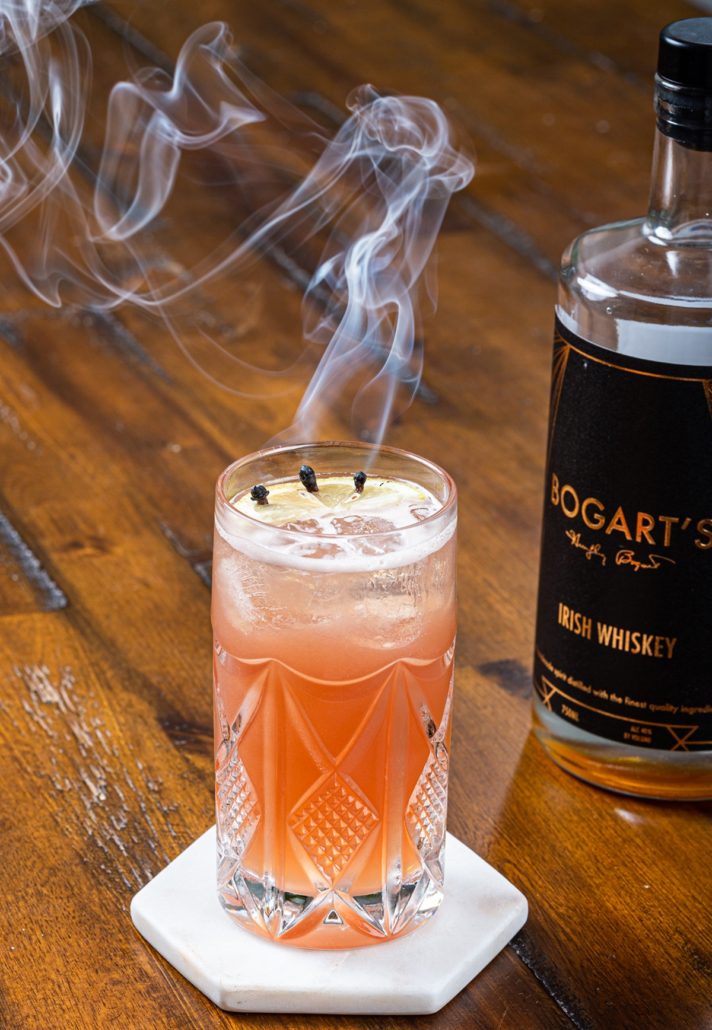 2.0oz Bogart's Irish Whiskey
1.0oz lemon juice
0.75oz grenadine syrup
Garnish: 1⁄2 lemon wheel studded with clove
Combine all ingredients in a shaker tin with ice and shake. Strain into Collins glass over ice. Garnish with a clove-studded lemon wheel. Torch clove until smoking and serve.
Garden Bubbles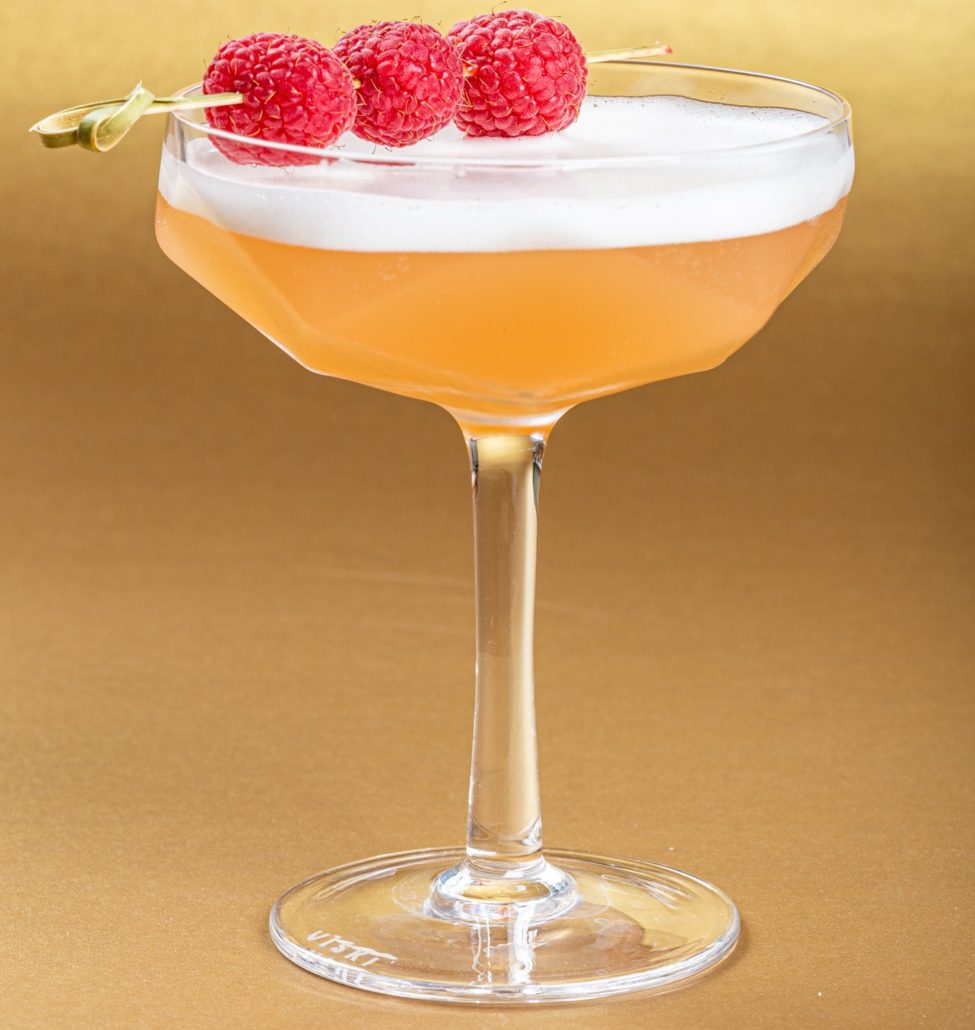 1.5oz Bogart's Gin
0.75oz lemon juice
0.75oz simple syrup
0.25oz Cynar
2 dashes rhubarb bitters
Celery foam*
Combine all ingredients into a shaker tin with ice and shake. Strain into martini/coupe glass. Spoon celery foam over top of the cocktail.
*Celery Foam:
16.oz celery foam
1⁄2 tbsp soy lecithin
1⁄2 tsp celery salt
Combine all ingredients in mixing bowl. Use an immersion blender to mix ingredients, turn at a 45-degree angle to create bubbles.
To purchase one or all of the Bogart's Spirits, visit www.shop.bogartspirits.com in the US and www.masterofmalt.com/distilleries/bogarts for worldwide shipping.